This post is also available in: Español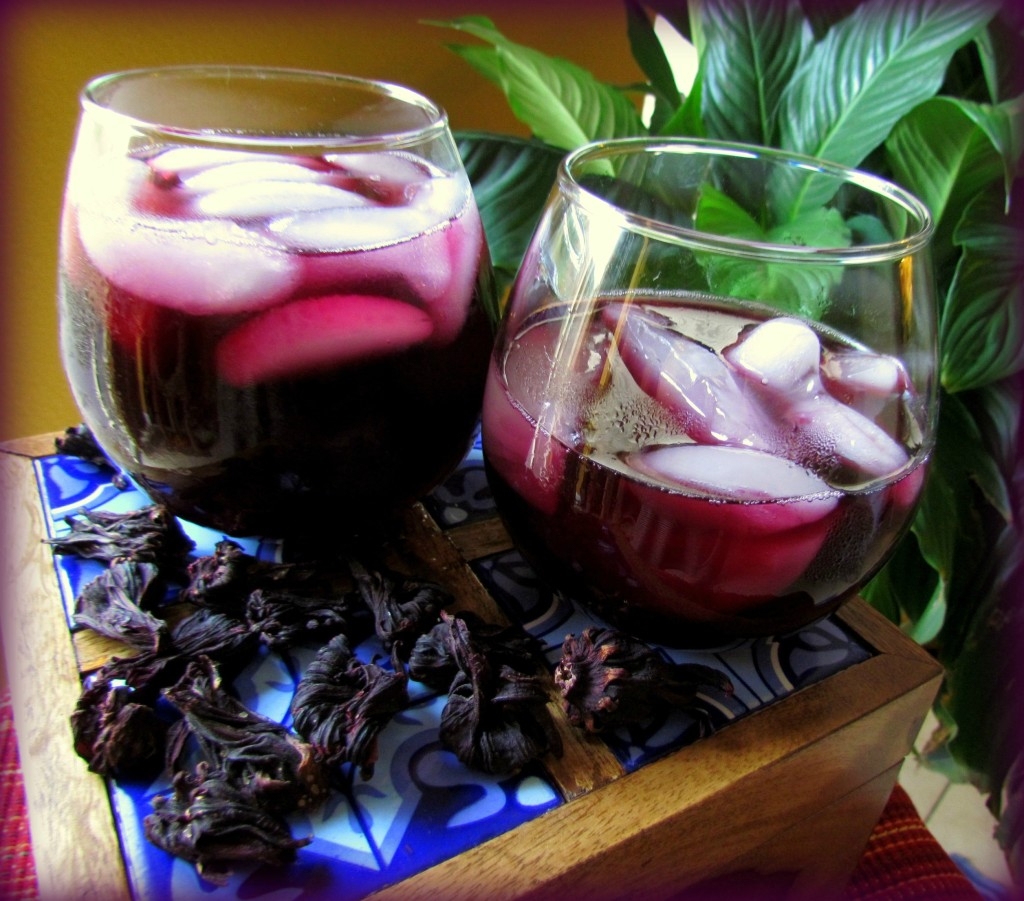 This is a beverage from my childhood, brings happy thoughts when I remember arriving home from school and grabbing a full glass of this refreshing drink, salud!
But you might be wondering what is Roselle, it is a bush that probably you have growing in your garden named "hibiscus" (Hibiscus Sabdariffa).
Here the ingredients to prepare this natural and delicious infusion.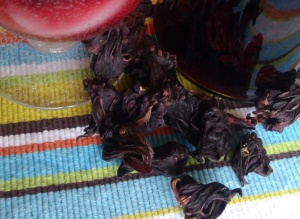 INGREDIENTS
15 Roselle calyces
1 ½ cups of boiling water
1 liter of iced water
Crushed Ice
Agave nectar (could be replaced with sugar on the raw, sugar or Splenda)
Preparation time: 15 minutes. Serves 6-8 glasses. Approximate cost per person $0.50 depending ingredients market price. Check for local market availability. You will need a tea pot with an infuser, a pitcher, a tall spoon for stirring and nice tall glasses for serving.
Bring to boil 1 ½ cups of water, place the calyces in the infuser and add the boiling water, steep until water becomes a deep red color. Place the iced water in the pitcher and add agave nectar, sugar or sugar substitute to sweeten the drink, add the Roselle water concentrate stir and serve in a glass with crushed ice.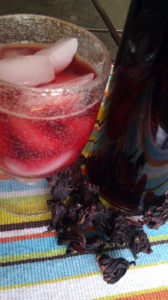 The calyces are sold dried and used for preparing this lemonade-like beverage, the taste is very close to cranberry juice and it is still one of the most popular summer drinks of Mexico while in Egypt is drank hot during the winter months. Other uses of Roselle are to prepare syrups for cocktails like Pink Margarita, desserts and natural food preservatives.
Roselle calyces can be purchased in the United States in supermarkets that carry Hispanic products or in organic tea houses. Roselle has been found to be high in calcium, niacin, riboflavin and iron and also having the property of being a diuretic so prior drinking consult with your physician as could counteract with your medications.