This post is also available in: Español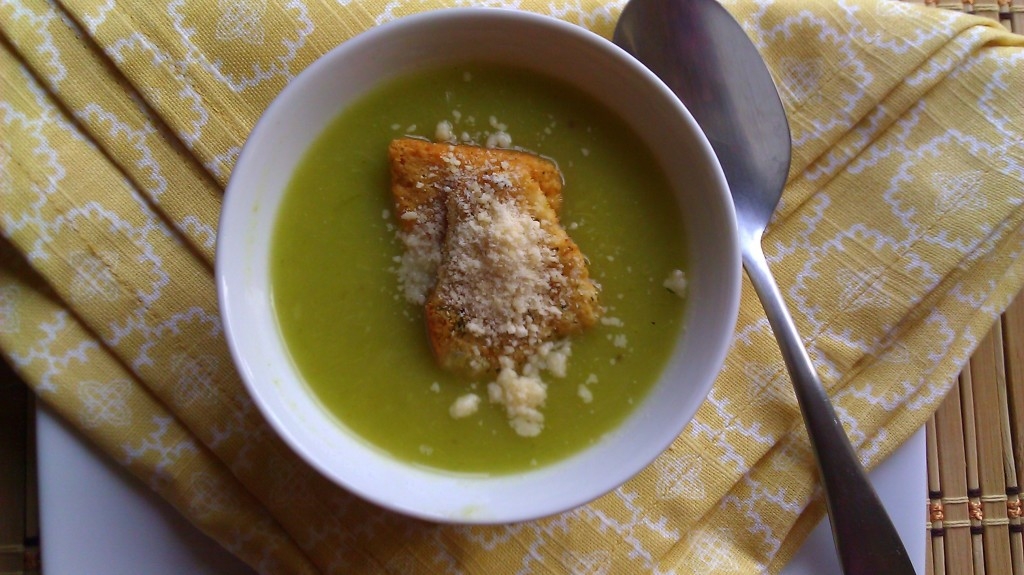 Leeks and potatoes are such a delicious combination from the Spanish cuisine. When it is cold outside a hearty soup is the best companion, that is why I invite you to prepare this easy and delicious recipe,  here the ingredients you will need:
INGREDIENTS
3 clean leeks cut in halves
4 white potatoes
1 chicken broth cube (can use vegetable base broth instead)
Sal & pepper
Olive oil
Grated Parmesan cheese and croutons for serving
Preparation time: 30 minutes. You will need a cookie sheet and a pot for cooking soup. This recipe serves 4-6 guests. Cost per person $1.50 depending on local ingredients market price.
Place the leeks in the cookie sheet, sprinkle with salt, pepper and olive oil, roast for few minutes in the oven on high until getting desired results. Peel the potatoes and cook with water until getting a soft texture for puree.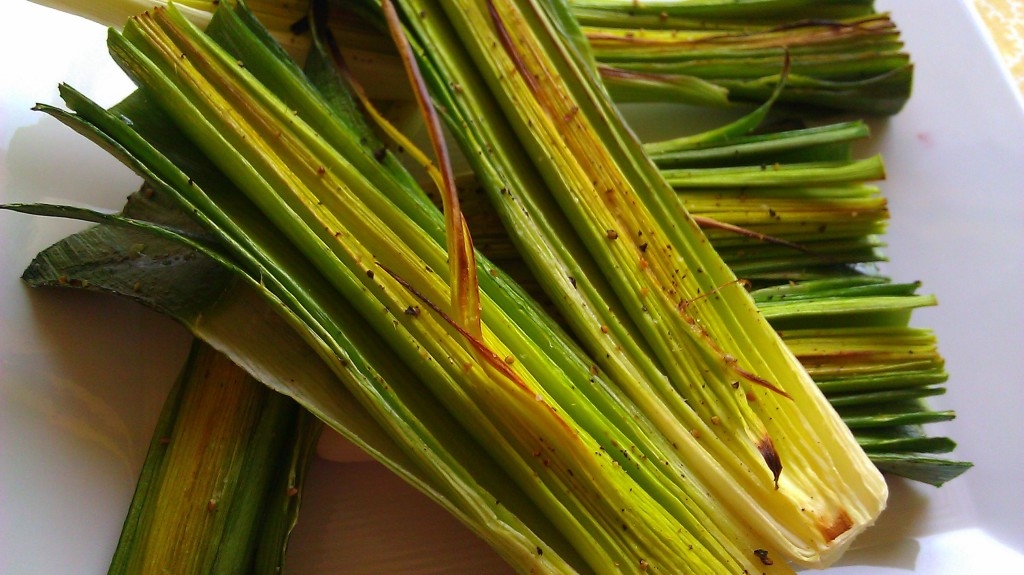 Place the potatoes and the leeks in the mixer adding some of the same water used for cooking the potatoes. Mix well until getting and velvety consistency. Pour back the preparation into the pot and condiment with salt and pepper and add the chicken broth cube. If desired you can add more water. Let the soup simmer for few minutes.
Serve hot and garnish with croutons and grated Parmesan cheese.
Enjoy!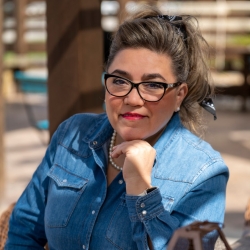 Latest posts by Chef Adriana Martin
(see all)