This post is also available in: Español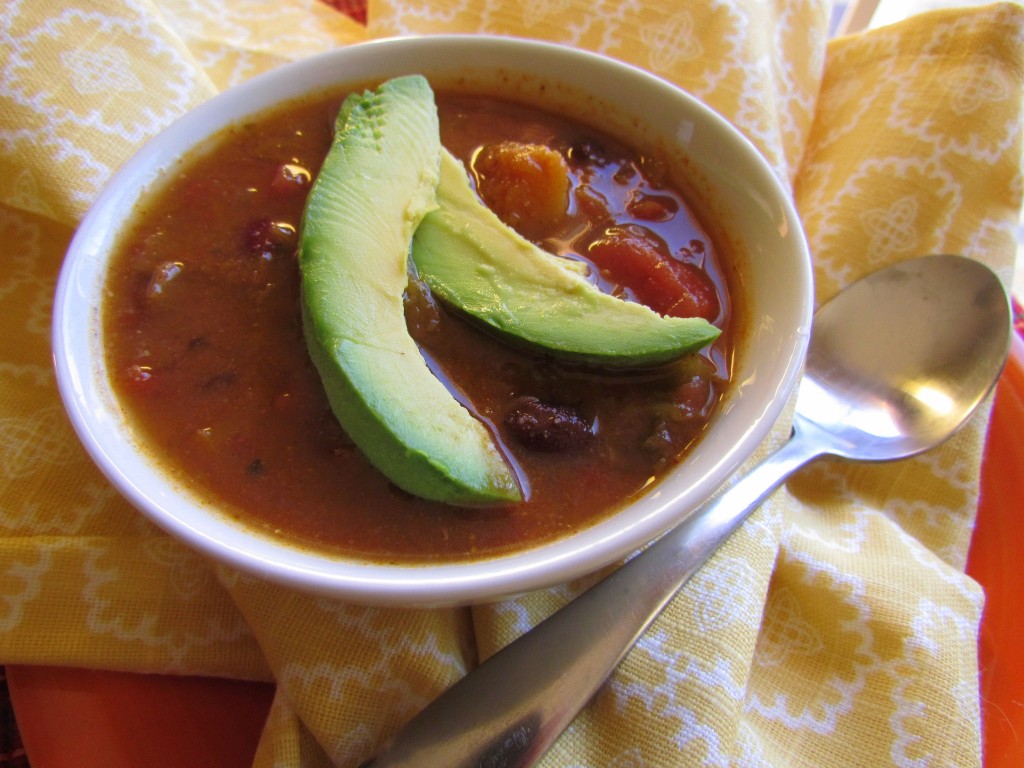 Chili is one of those dishes that is easy and great for entertaining; this time wanted to do something different using butternut squash and chicken gourmet sausage both make a tasty savory combo to get a different flavor profile from traditional chili, here the ingredients:
INGREDIENTS
3 cups of fresh butternut squash cubed (you can use frozen if desired)
1 cup of finely chopped red onion
1 green bell pepper chopped
2 yellow bell peppers chopped
3 garlic cloves finely chopped
6 links of chicken, apple and Gouda cheese gourmet sausage diced (any gourmet selection available in your local supermarket will do or replace with smokey turkey kielbasa)
1 can of diced fire roasted tomatoes
1 can of black beans (you can replace with fresh using 2 cups of cooked beans)
1 can of red kidney beans
1 can of chicken broth
1 bunch of fresh thyme
3 cups of water
2 tablespoons of chipotle paste (can chop 3 chipotles instead)
2 teaspoons of ground cumin
1 teaspoon of oregano
1 tablespoon of corn masa
2 tablespoons of olive oil
Salt & pepper
Avocado slices and shredded Mexican style cheeses for serving
Preparation time:  2 hours. Serves 10 people. Approximate cost per person $3.00 depending on local ingredients cost. You will need a big pot intended for cooking soup, a dutch oven or a slow cooker (crock-pot).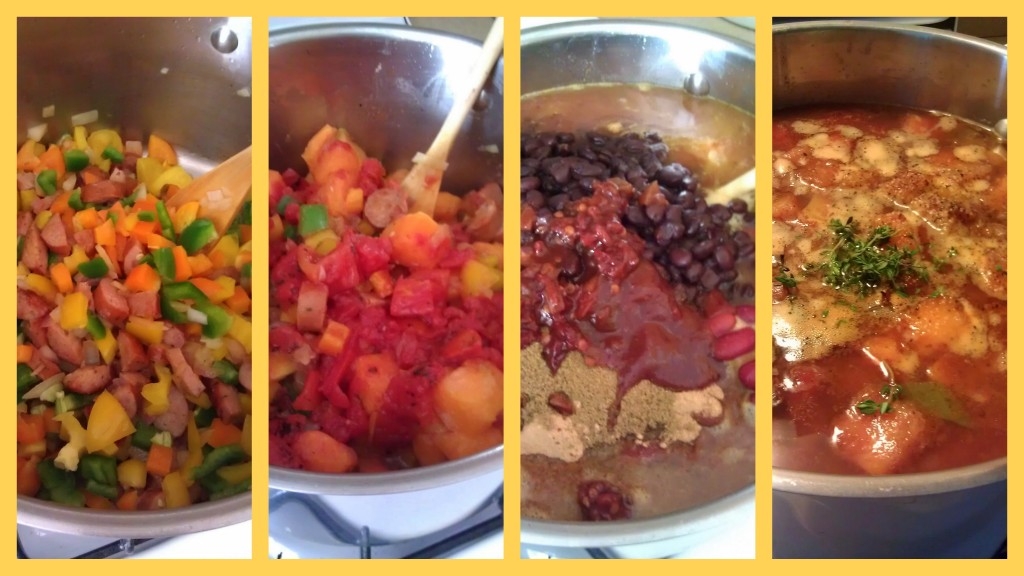 Place your pot in the stove and add the olive oil, saute the sausage until golden brown, then add the onions, garlic, peppers, and the butternut squash saute for few minutes, add the cumin, oregano, salt and pepper and combine well; then pour the beans, tomatoes, the chicken broth, the chipotle sauce and the water; in a small bowl place the masa powder and add some water to dilute when ready add to the chili. Lower the flame and let the chili simmer for one hour and a half or more; the more you let it sit in the stove the best flavor will develop. If you decide to use a slow cooker it is recommended to saute the sausage and the fresh chopped ingredients in the stove and then place the sauteed preparation in the slow cooker then add rest of the ingredients and finish cooking in the crock-pot. If you decide to prepare this recipe for a vegetarian option do not add the sausage.
The serving suggestion is to add Mexican style shredded cheese and slices of Hass avocado, you can also sprinkle fresh thyme and enjoy with a slice of freshly baked corn bread.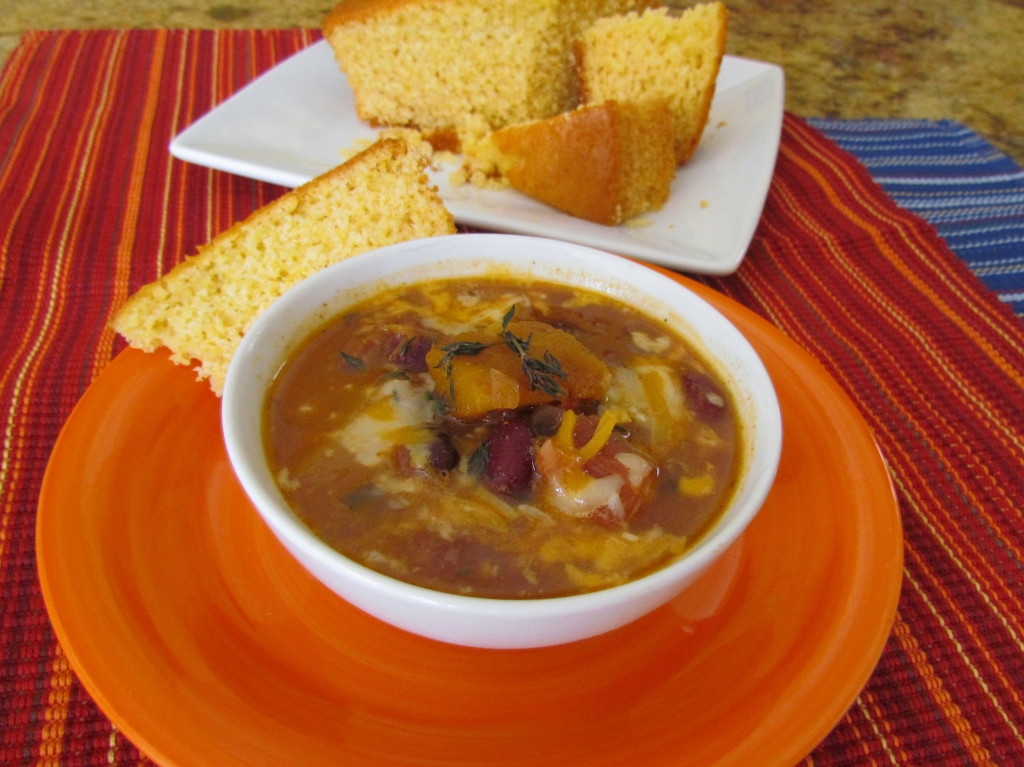 No matter the occasion chili is always a great dish to enjoy with the family and friends!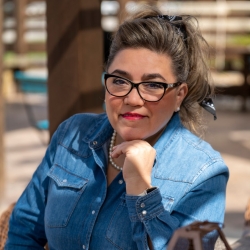 Latest posts by Chef Adriana Martin
(see all)