This post is also available in: Español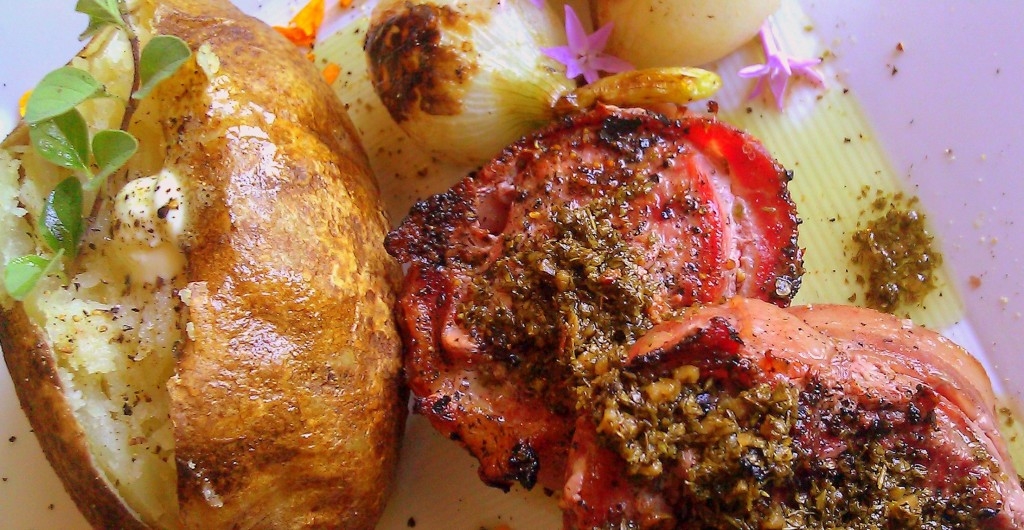 As you know I love to grill and entertain at home, enjoy preparing meals using fresh products and delicious meats, today's inspiration is red wine from Argentina and Spain both favorites in our home  and an excellent pairing with juicy fillet mignon on the grill.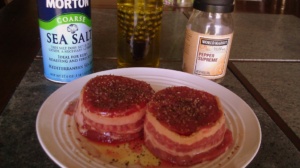 INGREDIENTS
2 filet mignons (beef fillet wrapped with bacon)
2 Idaho potatoes (those intended for baked potatoes)
1 bunch of petite vidalia onions
Fresh oregano, onion flowers and marigold petals to decorate
Butter, olive oil, salt & pepper
Preparation time: 1 hour, approximate cost per person $8.00 depending on your local market ingredients cost. You will need a grill, vegetable rack, aluminum foil, tongs, nice plate for serving.
Prepare you fillets by seasoning with salt and pepper and a dash of olive oil, place in the fridge until ready to grill. Fillets cook very quick grill those at the end. You will know fillet is ready when reaching an internal temperature of 130 degrees F (for medium) and 125 degrees F  (for rare).
Take your potatoes clean them well, rub them with olive oil and wrap them in aluminum oil, bake for 45 minutes or grill for approximate 1 hour, you want the potatoes to be tender finish off with butter. Drizzle onions with olive oil and salt grill using a vegetable rack, let them cook until brown.
For the chimichurri sauce:
1 cup  fresh Italian parsley
1/2 cup olive oil
1/3 cup red wine vinegar
1/4 cup  fresh cilantro
2 garlic cloves finely chopped
3/4 teaspoon dried crushed red pepper
1/2 teaspoon salt
Combine all ingredients and let it rest inside the fridge until ready to serve, you can prepare this sauce a day in advance. When properly stored could last for weeks, if cannot find fresh herbs those can be replaced with dried herbs instead. Use the sauce to drizzle meat when serving.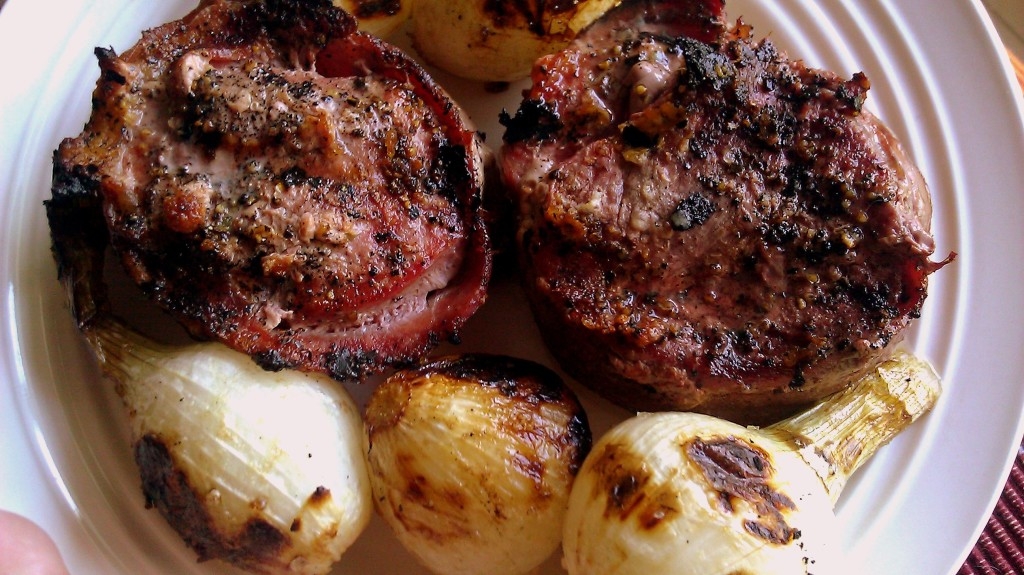 I have discovered that using a decanter before drinking your red wine really makes the difference, it is recommended to serve the wine in appropriate glasses, the more you air it and let it settle the better the taste will be. Enjoy the art of drinking wine by sipping and letting the magical flavors develop inside your mouth.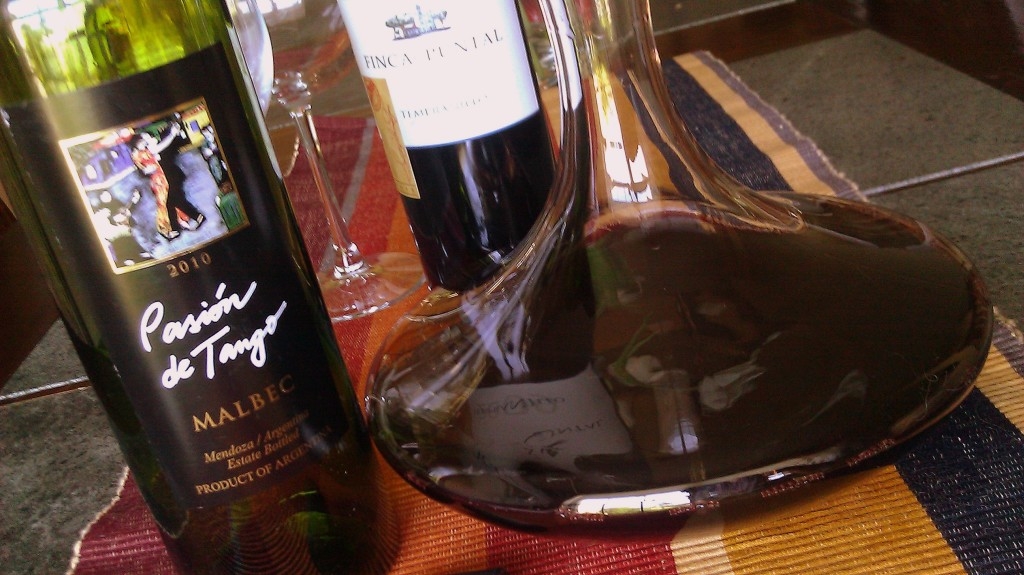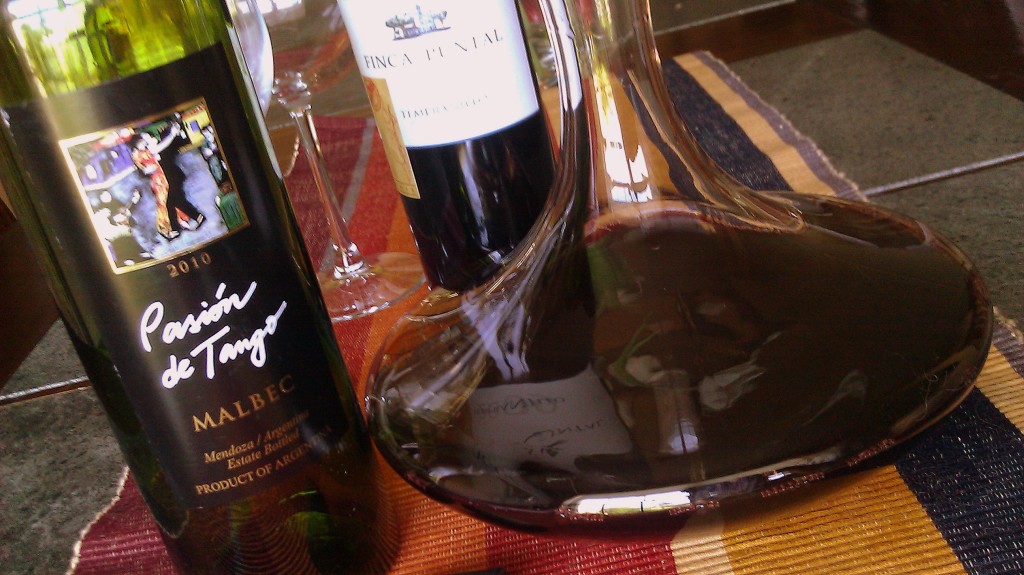 Nothing better than a gourmet bite paired with the perfect wine enjoyed with the company of that special person in your life.
Olé!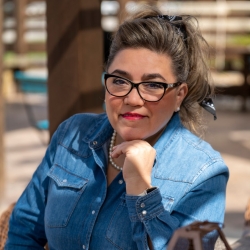 Latest posts by Chef Adriana Martin
(see all)