This post is also available in: Español
"I worked together with the California Raisin Marketing Board to create this recipe and was compensated for my time. The opinions below are mine and mine alone and do not represent those of the California Raisin Marketing Board."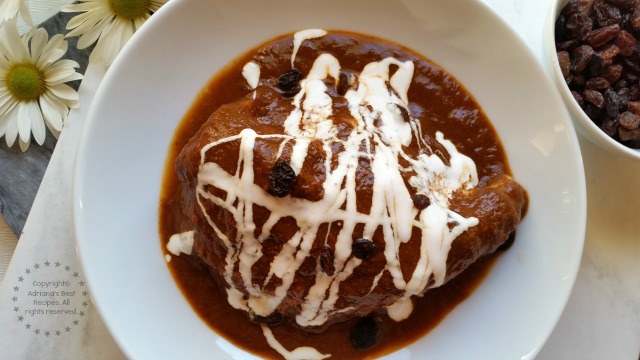 Mole is sweet and savory special sauce used in the Mexican cuisine to drizzle on chicken and pork as well as other favorites like enchiladas, sopes and tamales. In my culture  mōlli in Nahuatl  is the meaning of "sauce" and was created to be served on special occasions like the holidays. It is spicy, nutty and sweet and me being a fan or raisins I truly believe raisins add a touch of natural sweetness to savory dishes and make a great ingredient to create a flavorful and refined Raisin Mole recipe. A very special combination worth of a celebratory meal for the holidays. For this recipe I am using California Raisins that are all-natural, dried-by-the-sun. This fruit you can feel good about feeding your family – especially during the holidays. That is why I invite you to try this Raisin Mole recipe that I have served over a juicy poached chicken breasts.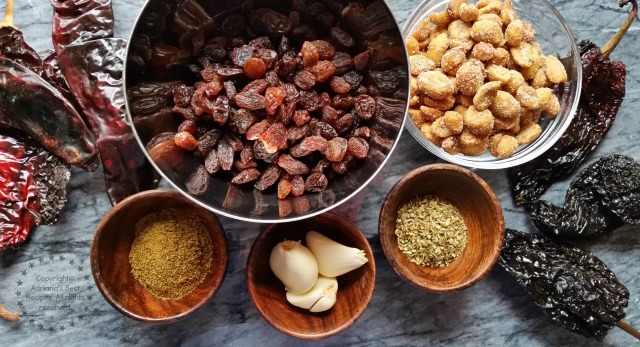 INGREDIENTS
1 1/2  cups of sun-dried natural seedless California raisins
4 guajillo dried chiles
3 ancho dried chiles
3 garlic cloves
1/2 cup of roasted salted peanuts
4 cups of water
1 teaspoon of Mexican oregano
1 tablespoon of cumin
1 teaspoon of chicken bouillon
4 medium size poached chicken breasts
1/4 cup of crème fraîche or Mexican style crema
Preparation time: 30 minutes. Makes 3 cups of raisin mole sauce. Cost per serving less than $4.00 dollars.
See the video tutorial to learn how to make the mole step by step and follow this instructions:
1.- Place in a medium size pot the sun-dried natural seedless California raisins along with the guajillos and ancho chiles seeded and without the stem, the garlic cloves and the roasted peanuts.
2.- Add the 4 cups of water and cook on the stove for 15 minutes until soft and raisins are plumped.
3.- Add the cooked raisins and chiles with the garlic and the soft peanuts into the blender. Pour 2 cups of the water you used to cook them and mix well until getting a velvety sauce.
4.- Strain the sauce to get a more luscious consistency. Pour again into a pot, add the oregano, the cumin and the chicken bouillon. Stir and let the raisin mole cook for other 10 minutes at low flame.
5.- Sous vide or poach the chicken breasts so that the meat is juicy and soft to the bite.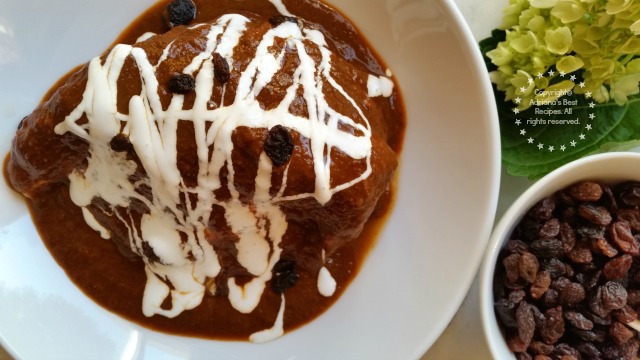 Pour this Raisin Mole on top of a poached chicken breast, drizzle with crème fraîche and sprinkle few sun-dried natural seedless California raisins. This dish is naturally sweet and savory, not spicy yet tangy.Traditionally mole is done with chocolate, many different spices and it is a long process to prepare. This raisin mole inspired in the original is an easier approach and with less ingredients. You can prepare this raisin mole recipe in 30 minutes and enjoy a refined dish at home. Raisins provide the mole with a touch of natural sweetness to this savory sauce. And if you don't have time to cook the chicken you can transform a store bought rotisserie chicken by drizzling some of this raisin mole sauce when serving.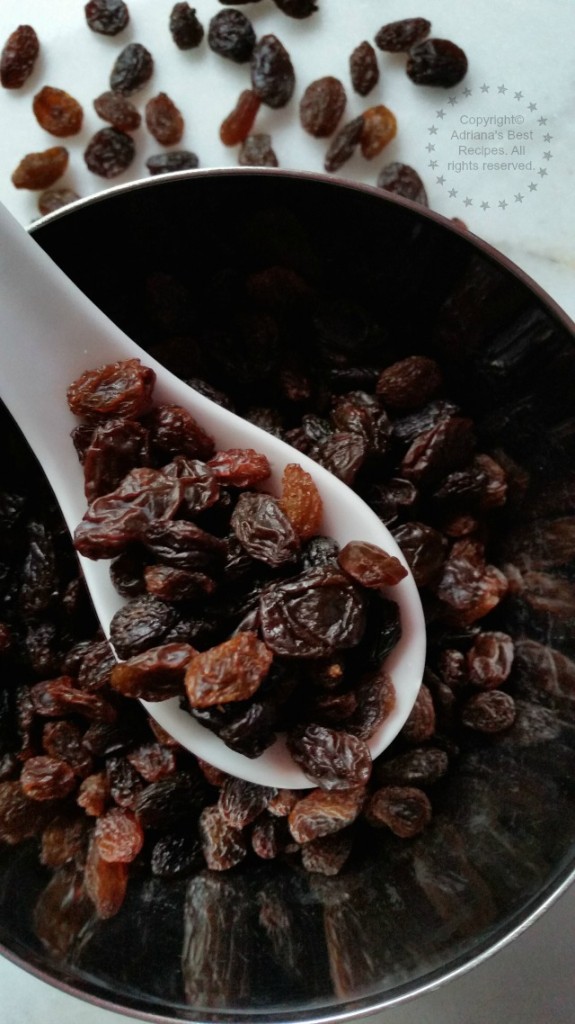 During the holidays and yearlong I recommend to include in your pantry California Raisins because they are a great choice for wholesome, healthy, on-the-go snacking or for adding extra nutrition into your holiday dishes. If looking into savings California raisins are a great value. According to the USDA, raisins are the most economical dried fruit in the marketplace.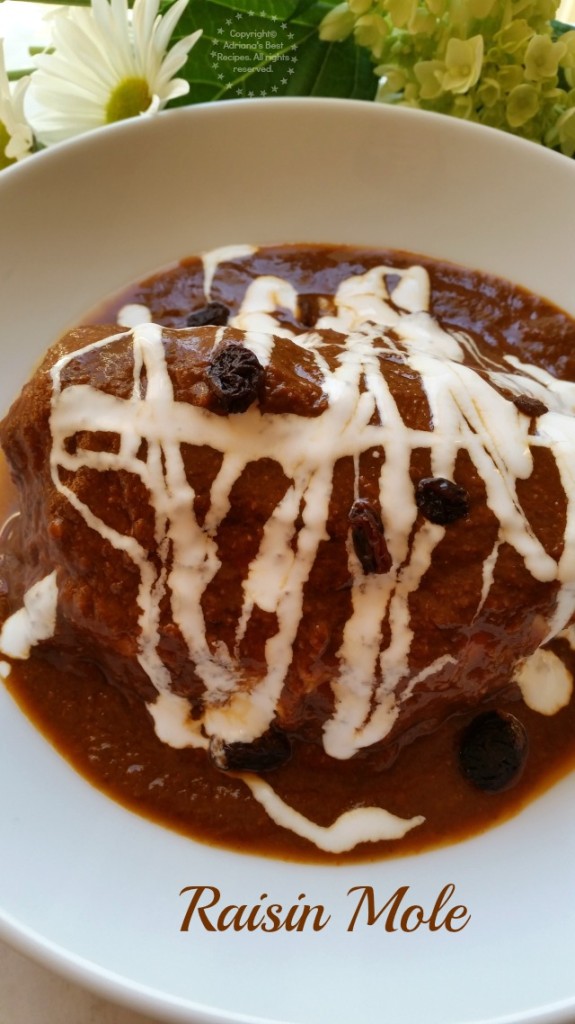 California Raisins come by their sweetness naturally and the nutrition label tells a great story: Zero fat, no cholesterol and no added sugar. Plus, raisins offer 9% of your daily fiber and potassium, and 6% of your daily iron (per quarter cup serving).
For more information about all-natural, no-sugar added California raisins and for recipe inspiration, please visit www.loveyourraisins.com, or get social at www.facebook.com/californiaraisins,
 Happy holidays!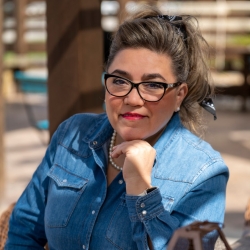 Latest posts by Chef Adriana Martin
(see all)