This post is also available in: Español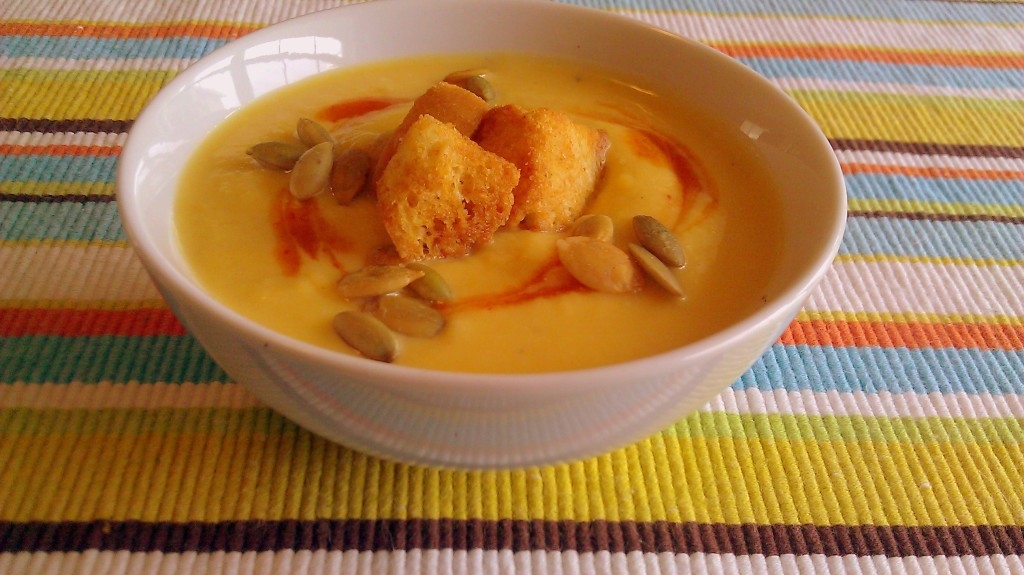 This time of the year invites the palate to crave soup and what a great thing to use seasonal veggies to create a delightful starter easy and inexpensive. Here the ingredients you need to cook pumpkin cream soup!
INGREDIENTS
3 cups of cooked pumpkin cubes (can be replaced with 2 cans of pumpkin paste)
4 cups of chicken or vegetable broth (can be replaced with canned)
1 Philadelphia cheese (can replace with 2 cups of natural Greek yogurt)
Croutons
Chipotle sauce
Pepitas (pumpkin seeds)
Salt & pepper
Preparation time: 15 minutes. Serves 6-8 people. Approximate cost per person $0.75 depending ingredients market price. Check for local market availability. You will need a mixer or food mill, a pot for cooking soup, and a bowl for serving.
Place the pumpkin cubes, the vegetable broth and the Philadelphia cheese in the mixer or food mill, mix well all ingredients. The consistency should be thick and creamy, place it in the soup pot and cook at low temperature add salt and pepper. For serving place 1 or 2 ladles of soup in a nice bowl, add some croutons, pepitas and few drops of chipotle for a spicy kick.
Enjoy this creamy delight with your family, pumpkin is very nutritious loaded with an important antioxidant, beta-carotene and a good option for a low carb menu.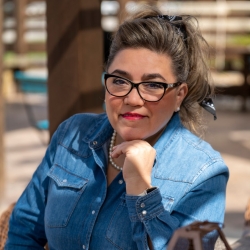 Latest posts by Chef Adriana Martin
(see all)