This post is also available in: Español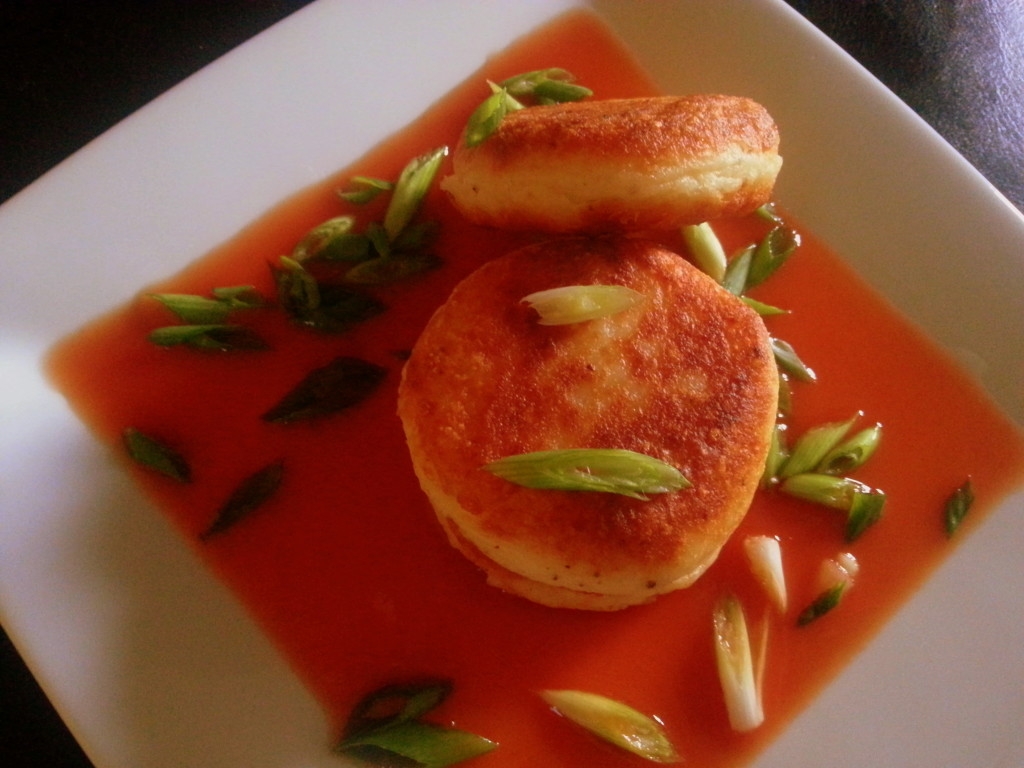 Potato pillows or known in my childhood as "Tortitas de Papa" were a welcome dish when coming back from school. This recipe is appropriate for those observing Lent season. This is what you need:
INGREDIENTS
4 big white potatoes (could be Idaho potatoes if you like)
1 cup of shredded Italian cheeses (Parmesano, Ro,mano, Mozzarella or can replace with Manchego)
1 organic egg
1 spoon of cornstarch
Salt & pepper
Canola oil for frying
For the tomato sauce:
3 spoons of tomato paste
3 cups of hot water
1 teaspoon of salt or could replace with a chicken cube bouillon
1 teaspoon of sugar
1/2 teaspoon of ground black pepper
Fresh cut green onions to garnish
Preparation time: 30 minutes. You will need a deep pan for cooking the potatoes, a saucepan, a potato masher, a whisk and a skillet. This recipe serves 4-6 guests. Approximate cost per person is $2.50 depending on your local market.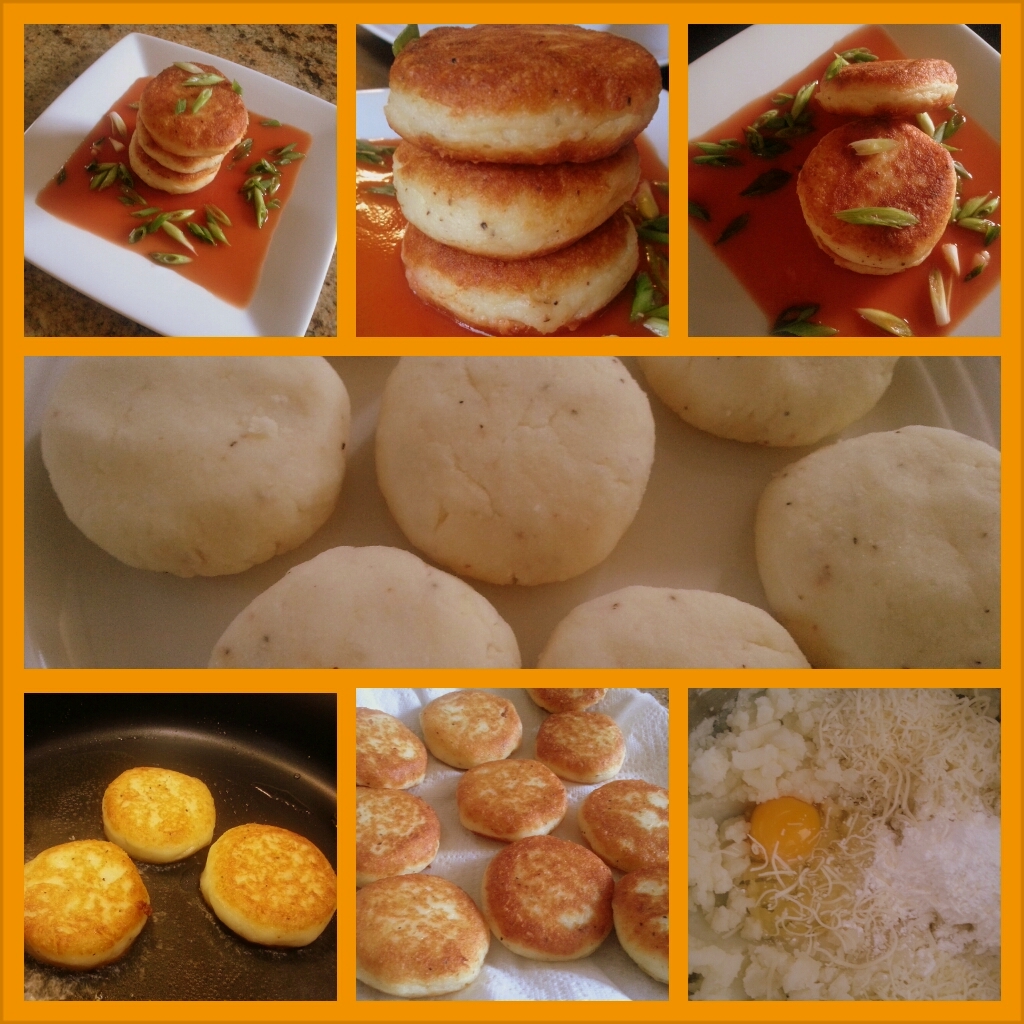 Peel your potatoes and wash. In a deep pan place the peeled washed potatoes, add cold water and cover with the lid. Place in the stove at medium flame and cook until tender; when ready remove the water and mash potatoes until getting a smooth consistency. Place inside the fridge and let it cold. When cold add the cheese, cornstarch, seasonings and the egg. Using your hands combine well until you get a smooth dough and form small balls that will turn into pillows. In a skillet add canola oil and fry each pillow until getting a golden color on both sides. Place them in a plate with a paper napkin to remove excess oil. In a sauce pan add the tomato paste and dissolve with the water using a whisk, add the condiments and let it season at low flame. For serving add the tomato sauce on the bottom of the dish, then place the potato pillows and garnish with green onions.
This recipe is fun to make you can involve the children helping you preparing this dish that is easy and inexpensive. This is also a great vegetarian option.
Enjoy!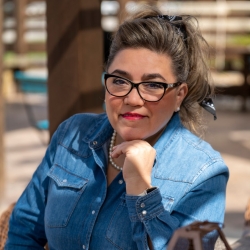 Latest posts by Chef Adriana Martin
(see all)