This post is also available in: Español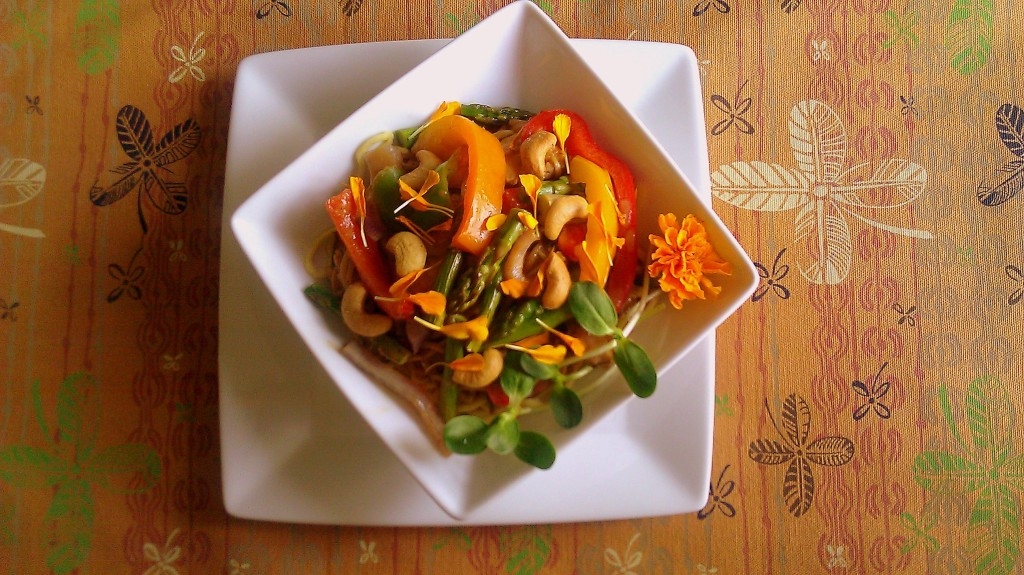 Celebrating the beginning of the Chinese New Year with an Asian inspired egg noodles dish using ingredients I found at my local supermarket, this is what you will need:
 INGREDIENTS
 1 bag of fresh egg noodles (4 cups)
3 organic chicken breast cut in cubes
2 cups of gourmet selection mushrooms
1 cups of shiitake mushrooms
3 cups of julienne veggie selection (red, yellow and green peppers, purple onion, asparagus)
2 cups of bean sprouts
2 teaspoons of ginger paste
2 teaspoons of rice vinegar
1 tablespoon of cashew butter
1 teaspoon of peanut oil
2 teaspoons of sesame oil
1 teaspoon of sriracha sauce
1 tablespoon of soy sauce
Edible Marigold flower petals, whole toasted cashews and  sunflower sprouts for garnishing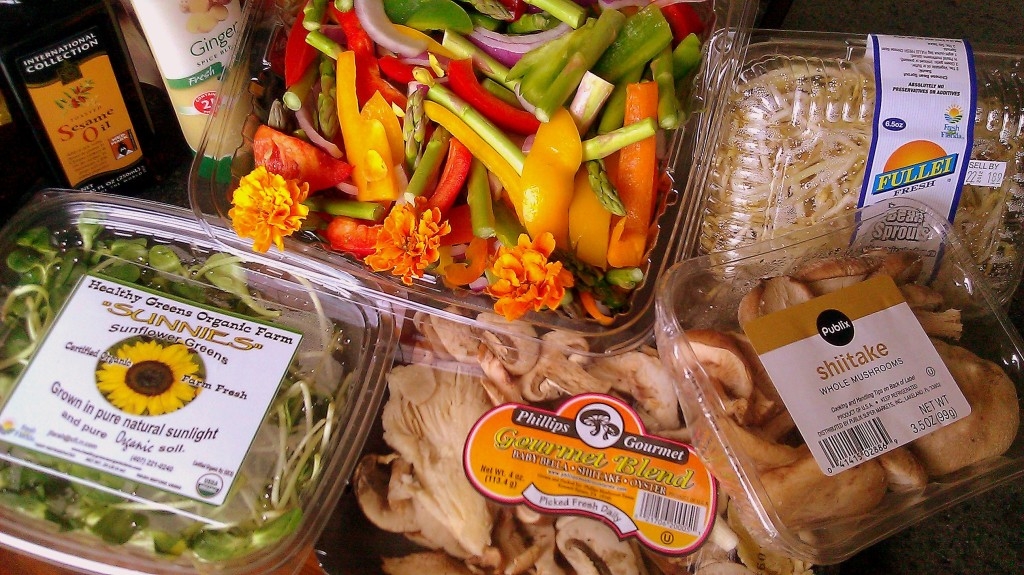 Preparation time: 30 minutes. This recipe serves 6-8 guests. Cost per person $3.00 depending on local ingredients market price. You will need a big skillet or a wok. The number of ingredients sounds too much but this recipe is simple to prepare and you can purchase pre-cut raw veggies at your supermarket to save time.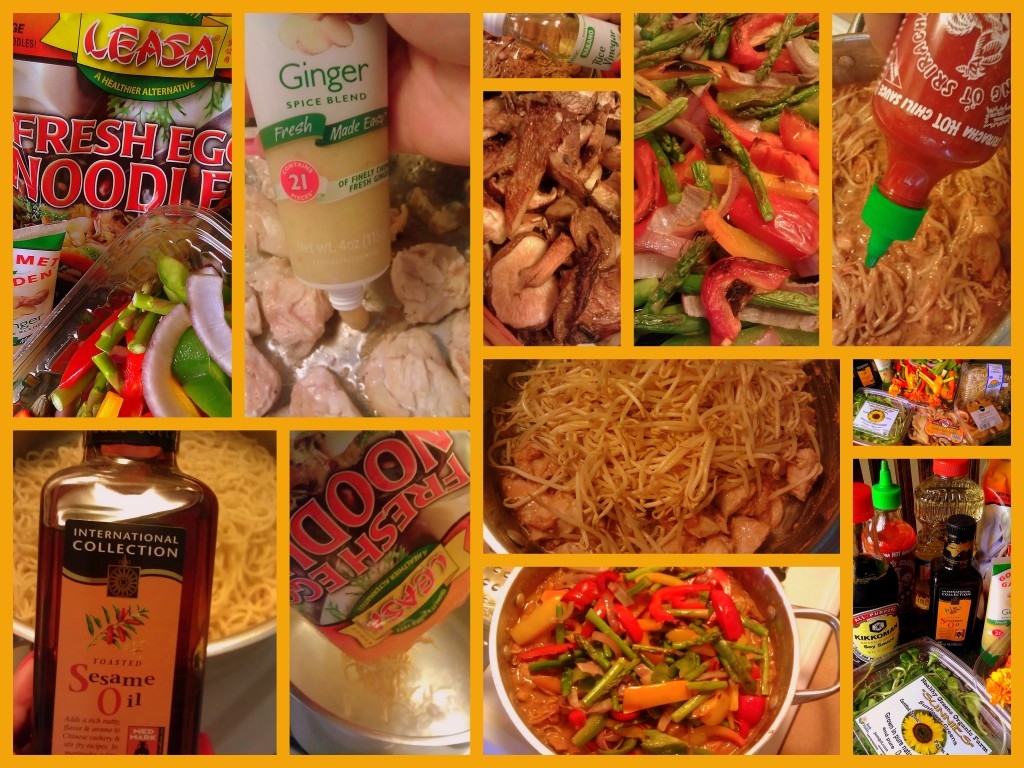 You will prepare first the stir fry starting with browning the chicken in the big skillet or a wok with peanut oil or canola. When ready add the ginger paste, the mushrooms and the beans sprouts, season with soy sauce. Then add the cashew butter and the veggies, combine well and finish with sriracha sauce and the rice vinegar, taste and cover. Do not overcook to avoid veggies to be soft you want consistency to be crunchy.
When ready to serve start cooking the noodles on a separate pasta pan same as you will cook pasta, or you can follow package instructions. When ready drizzle some sesame oil to flavor the noodles. For plating use a nice bowl, serve first a bed of noodles and then top with the chicken veggie stir fry. Decorate with edible Marigold flower petals, whole toasted cashews and  sunflower sprouts. You can enjoy with sake, a nice glass of  white wine or a glass of iced Jasmine tea.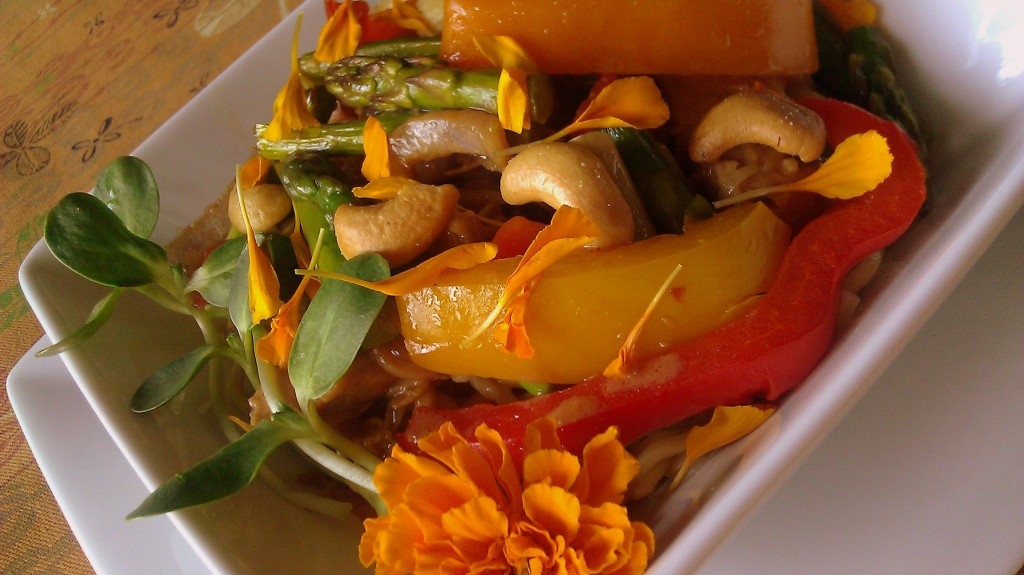 This is yummy certified!!!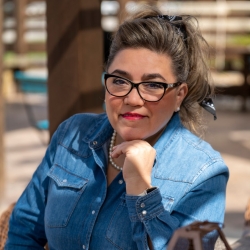 Latest posts by Chef Adriana Martin
(see all)