This post is also available in: Español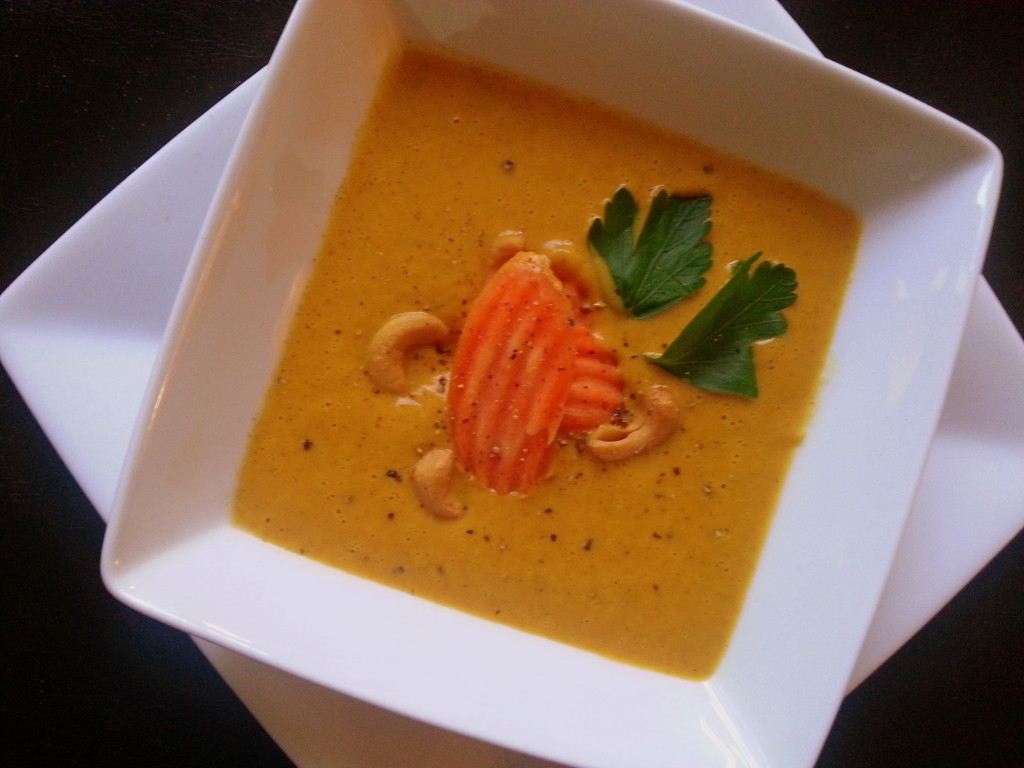 Using fresh seasonal products is my focus and this Sunday I found at the local farmers market fresh carrots with beautiful orange color and very sweet so decided this recipe would be great for our "7 Weeks of Lenten Recipe series".
INGREDIENTS
1 pound of  raw fresh carrots
3 cups of canned coconut milk (approx. 2 cans, preferred the Thai style)
1 cup of water (preferably the water used for cooking the carrots)
1 teaspoon of Indian curry spice
1/2 teaspoon of ground cardamom
Salt & pepper
Roasted cashews to garnish
Preparation time: 30 minutes. Cost per person less than $1.00 depending on local ingredients market price. You will need a soup pot and a blender.
Peel and wash the carrots, place them in a soup pot, cover with water and cook until tender. When ready place the carrots and one cup of the water used for cooking the carrots int the blender, add the coconut milk and blend until getting a smooth consistency. Pour the preparation in a soup pot and season with curry, the cardamom, salt and pepper. When ready to serve use a nice bowl and garnish with toasted cashews. This recipe is a vegetarian and or vegan option.
This soup is very tasty and the Indian spices provide an unexpected warmth.
Bon appetite!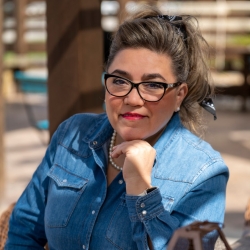 Latest posts by Chef Adriana Martin
(see all)