This post is also available in: Español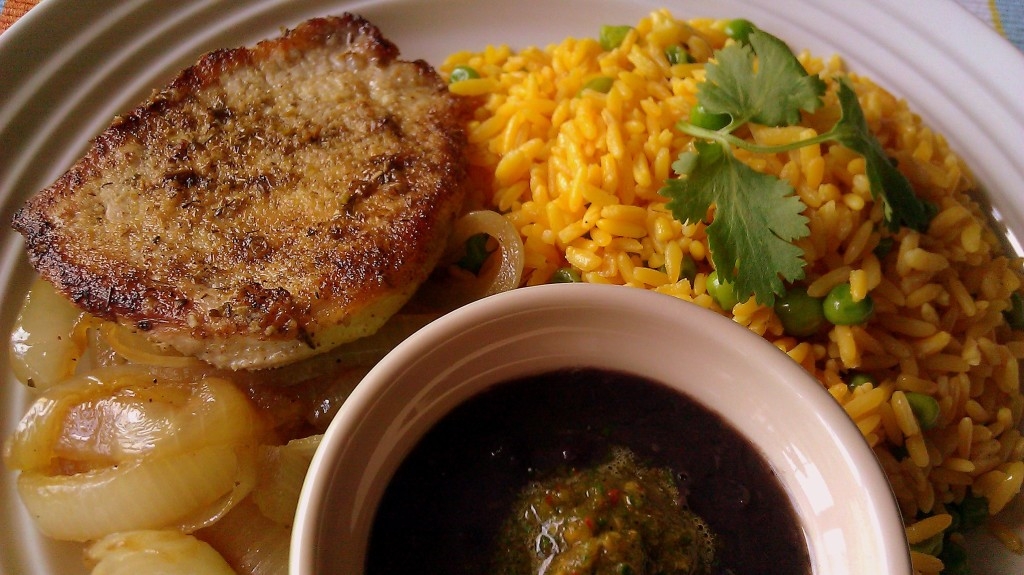 Pork and yellow rice are a staple of our Latino heritage dishes, you can see the Spaniard influence using aromatic saffron to give that distinctive yellow color to the delicious rice that pairs perfectly with lean pork or pork chops and of course black beans; to prepare this dish you will need:
INGREDIENTS
For the pork:
1 package of pork chops (can use either with or without the bone)
3 white onions cut in rounds
2 teaspoons of ground cumin
1 teaspoon of garlic powder
The juice of 2 limes
Salt and pepper
Olive oil
For the rice:
1 cup of rice
2 cups of chicken stock or water
Pinch of saffron
1 package of frozen petite peas
3 garlic cloves
1 chicken buillon cube or one teaspoon of chicken base
Salt and pepper
Olive oil
Floret of cilantro to decorate
Preparation time: 1 hour. Serves 4-5 people. Approximate cost per person $3.50 depending on local ingredients cost. You will need a sauteing pan and a medium rice pot.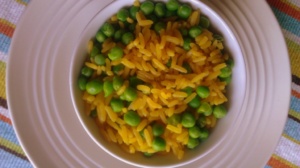 For cooking the rice heat the water or chicken broth, while you wait cut garlic  in slices that you can remove later. Place the pan on the stove, put some oil and saute the garlic; add the salt, the saffron and the rice and mix well. Add 1 ½ cups of water or broth, lower the flame and cover. Leave rice alone do not stir wait and check liquid abortion if needs more use the half cup you saved and cover the pan, do not stir. Wait other 5 minutes and check if rice is almost done turn off the stove, add the frozen peas and leave pan covered while you prepare rest of your meal.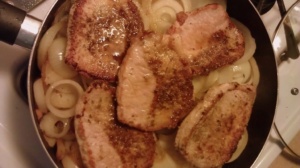 Marinade the pork meat in the lime juice and olive oil for 15-20 minutes, then season with the cumin, garlic, salt and pepper and fry in a sauteing pan until golden brown. Place the pork in a separate dish and fry the onions rounds in the same sauteing pan used to cook the meat. Let the onions brown, be patient and do not move onions to allow them get that golden color and develop the sweetness, when ready place back the meat in the pan at lower flame and cover.
When ready to eat, plate and enjoy with black beans and green tomatillo salsa if desired.
This dinner is tasty and satisfying I'm sure your family will love the flavor combinations, make sure to use fresh local products for better results.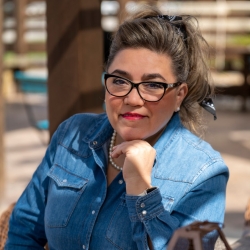 Latest posts by Chef Adriana Martin
(see all)