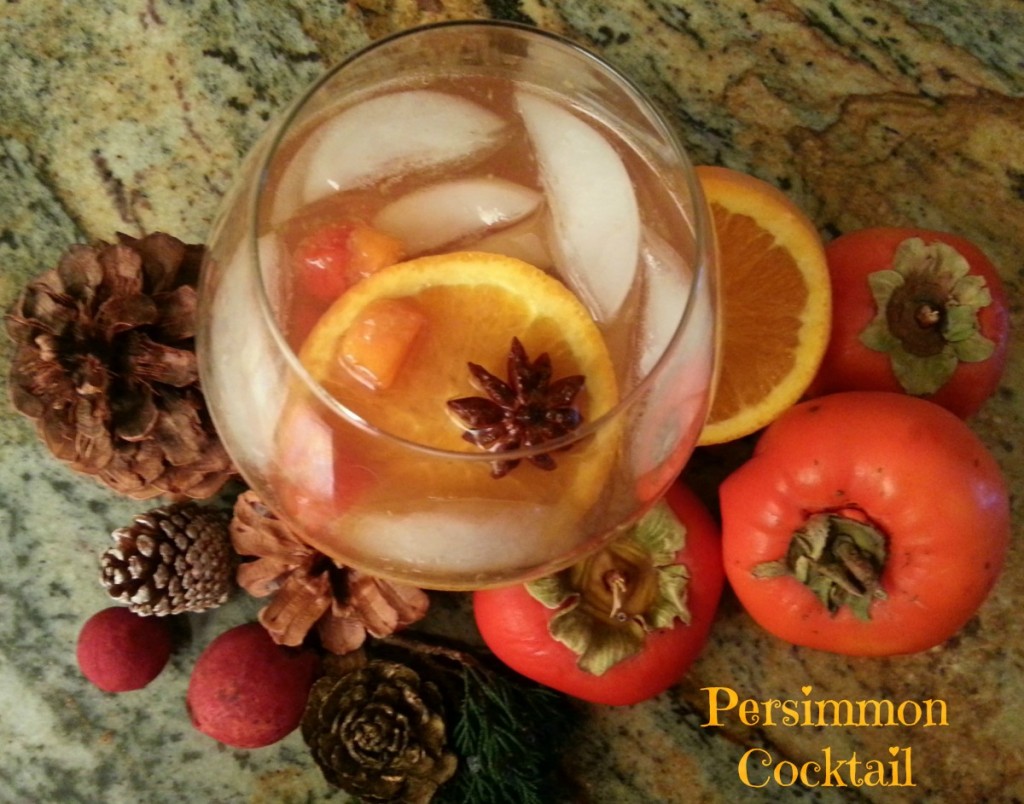 The holiday time is here and with it many parties and special gatherings with friends and family. I like to have an easy recipe under my belt to offer a special libation when I entertain at home and using fresh seasonal ingredients makes such a difference on the flavor of a cocktail that is why I decided to create a recipe pairing cinnamon whiskey that now is so trendy and fresh persimmons from California, a gift I received from a dear friend who has her own persimmon tree at home and she kindly sent me a few for me to develop fun recipes like this the Persimmon Cocktail, so let's cook!
INGREDIENTS
2 Hachiya Persimmons cleaned and cut in small cubes
2 cups of water
1 1/2 cups of sugar on the raw
2 star anise
1 cup of  Cinnamon Whisky (1/4 per serving)
2 Valencia oranges cut in rounds
2 cups of ice cubes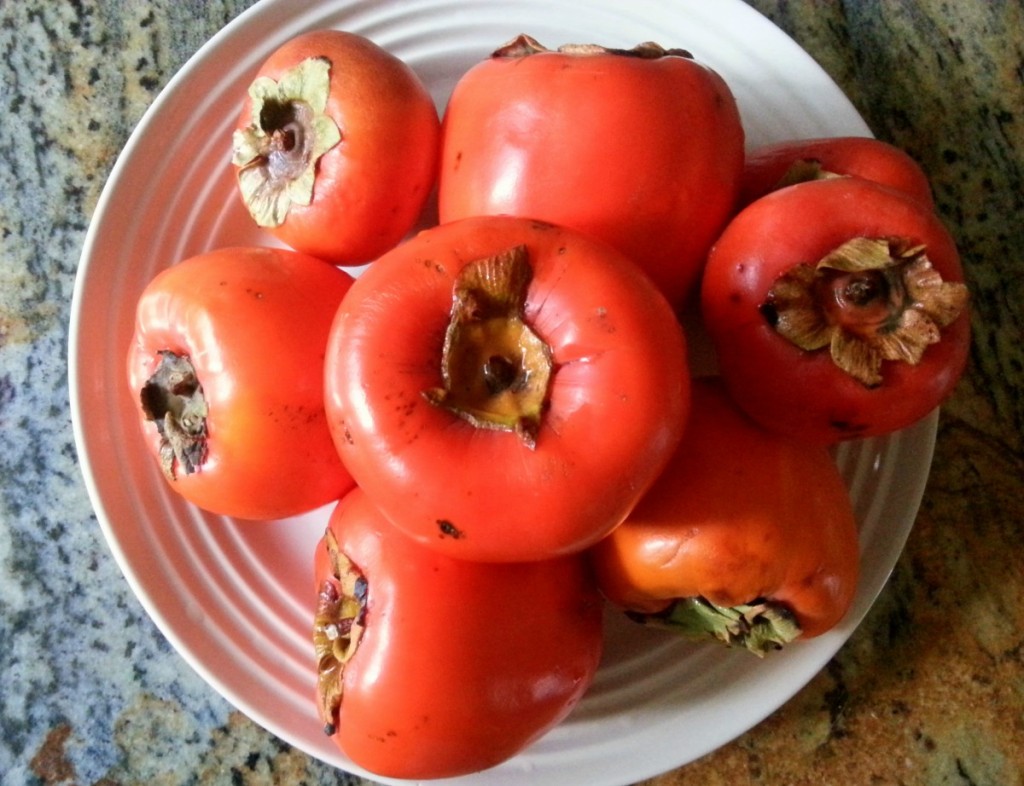 Preparation time: 30 minutes. Makes 4 drinks. Cost per drink  $3.50 depending on ingredients cost at your local supermarket. You will need a small saucepan, a spoon, a measuring cup, a knife, a chopping block and four nice cups or cocktail glasses.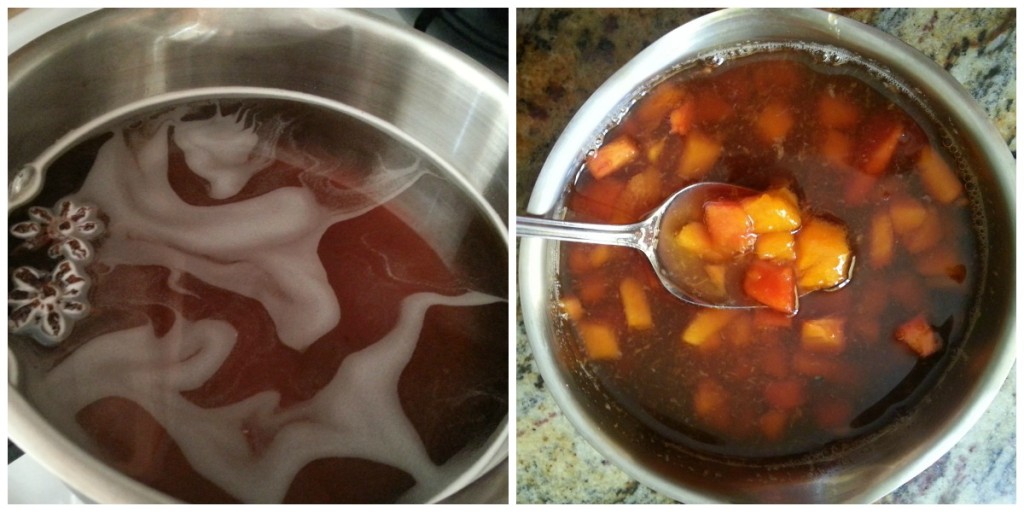 I have learned from professional  bartenders that natural simple syrup is very important to create special libations so for this cocktail I prepared a simple syrup using sugar on the raw, water and star anise. You will cook this preparation in a small saucepan on medium heat until sugar is melted and you get a syrup consistency. Let the syrup get cold, you can place inside the fridge if you like before using. While the syrup gets cold clean the persimmons with running water, peel using a knife and then cut in small cubes on a chopping block. Drop the persimmon bites into the syrup and combine.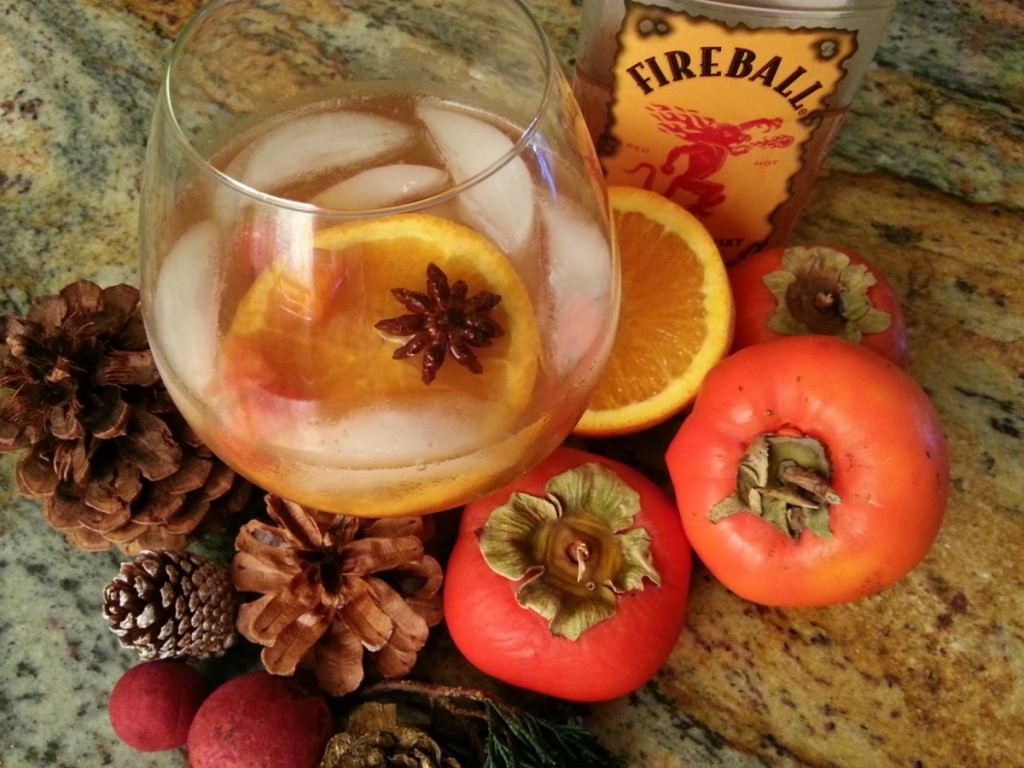 To serve place few ice cubes on small glass, add 1/4 cup of cinnamon whiskey of your choice, then add the persimmon with the syrup and stir, decorate with orange slices and if desired add star anise for presentation. Drink this persimmon cocktail chilled and enjoy before dinner. If you cannot find persimmons in your market you can replace with fresh peaches or mangoes.
Salud!
Please drink responsibly do not drink and drive