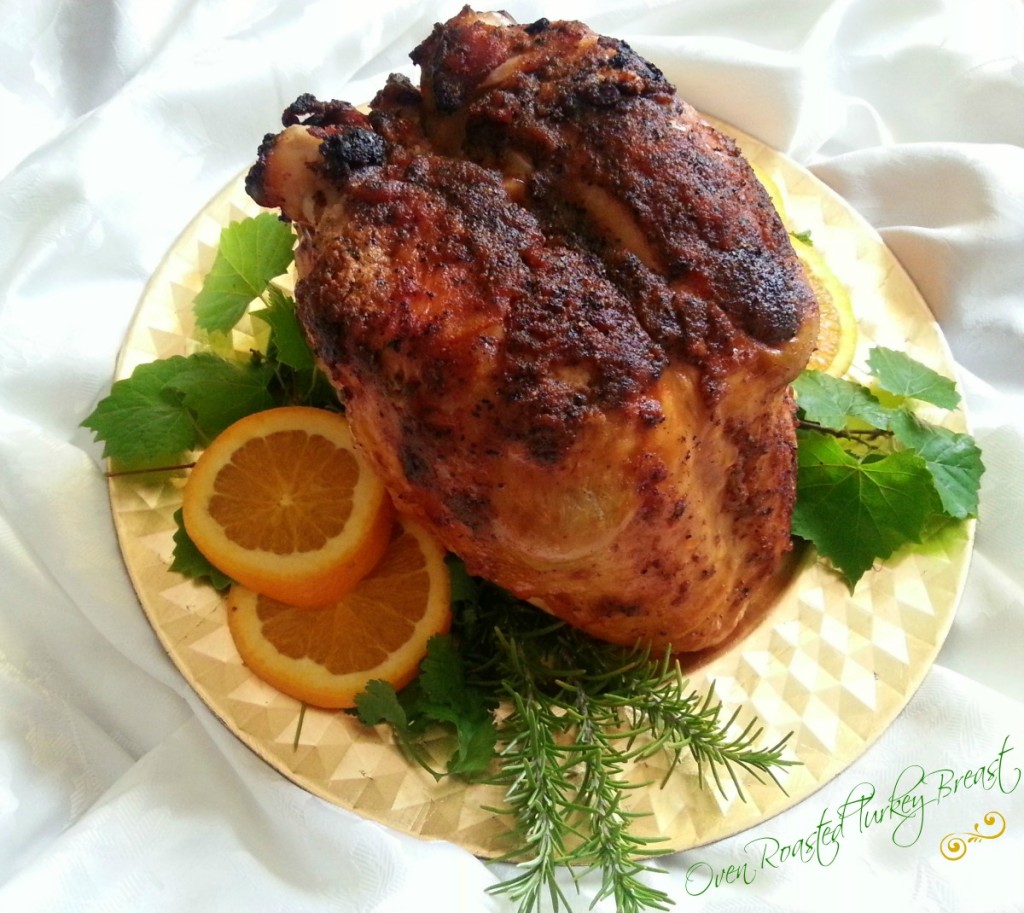 In Mexico my country of origin depending from which region you are from is the Christmas dinner tradition that the family follows. My family was from Chihuahua a state located in the north of the Mexican Republic and very close from the border to Texas. I remember many of the groceries my family purchased were from El Paso, TX which was very close from our town so I grew up enjoying a lot of the American Southern traditions like corn bread, cranberry sauce, turkey and gravy. Our Christmas dinner menu also embraced other cultures so we were used to have favorites like Bacalao a la Vizcaina (cod fish stew) prepared to honor our Spaniard heritage, Romeritos with mole and shrimp cakes to honor our indigenous roots and for dessert we were used to have Spanish turrones or nougat and Lebanese date and nut bars. Indeed a vast variety of foods that celebrated who we are and from where our ancestors were from. Nowadays I live in Florida and got married to a Cuban so my traditions have changed a bit because of this merge nevertheless the desire to embrace my culture and traditions it is still prevalent so every year aside from eating lechon and congri  we also enjoy oven roasted turkey breast during Christmas time but prepared with different condiments so that it is a welcomed treat for such a special family gathering and that is why today I want to share with you how I prepare a juicy oven roasted turkey breast, so let's cook!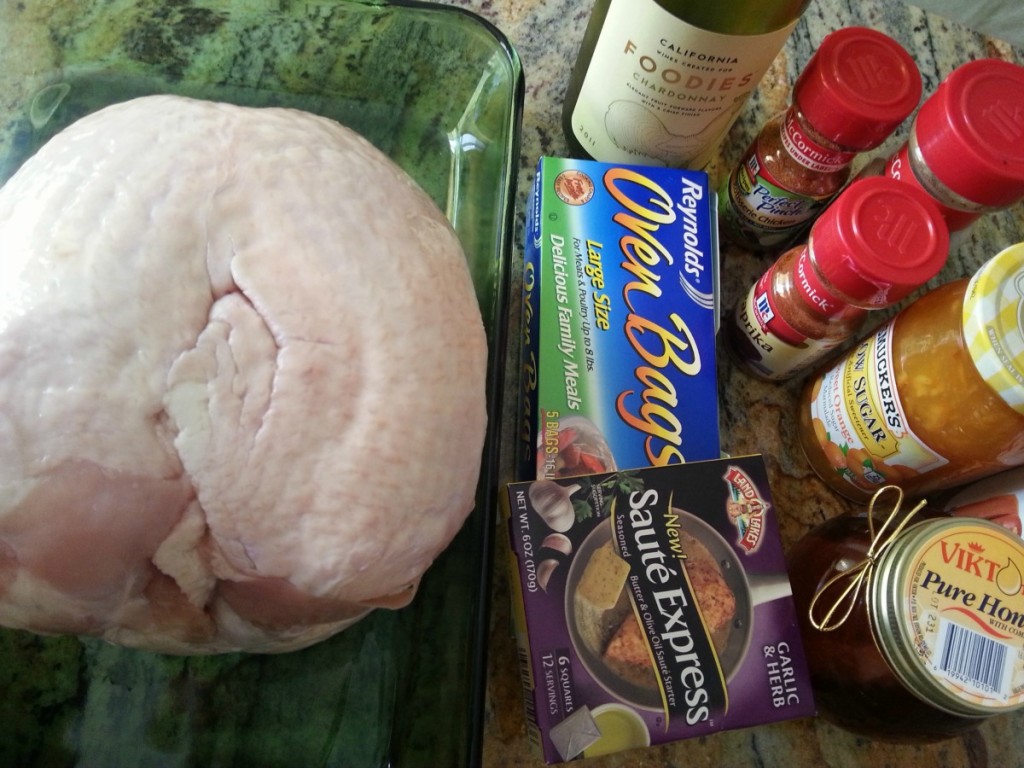 INGREDIENTS
1 fresh turkey breast (5.5 pounds)
3 cubes of compound butter with garlic and spices (85 grams or 3 ounces)
1 cup of white wine could be Chardonnay or any other white wine of your preference
1 large oven bag
2 teaspoons of rotisserie chicken seasoning
For the glaze:
1 teaspoon of honey
2 teaspoons of  deli style mustard
2 teaspoons of orange preserve
1 teaspoon of rotisserie chicken seasoning
1 teaspoon of ground black pepper
1 teaspoon of paprika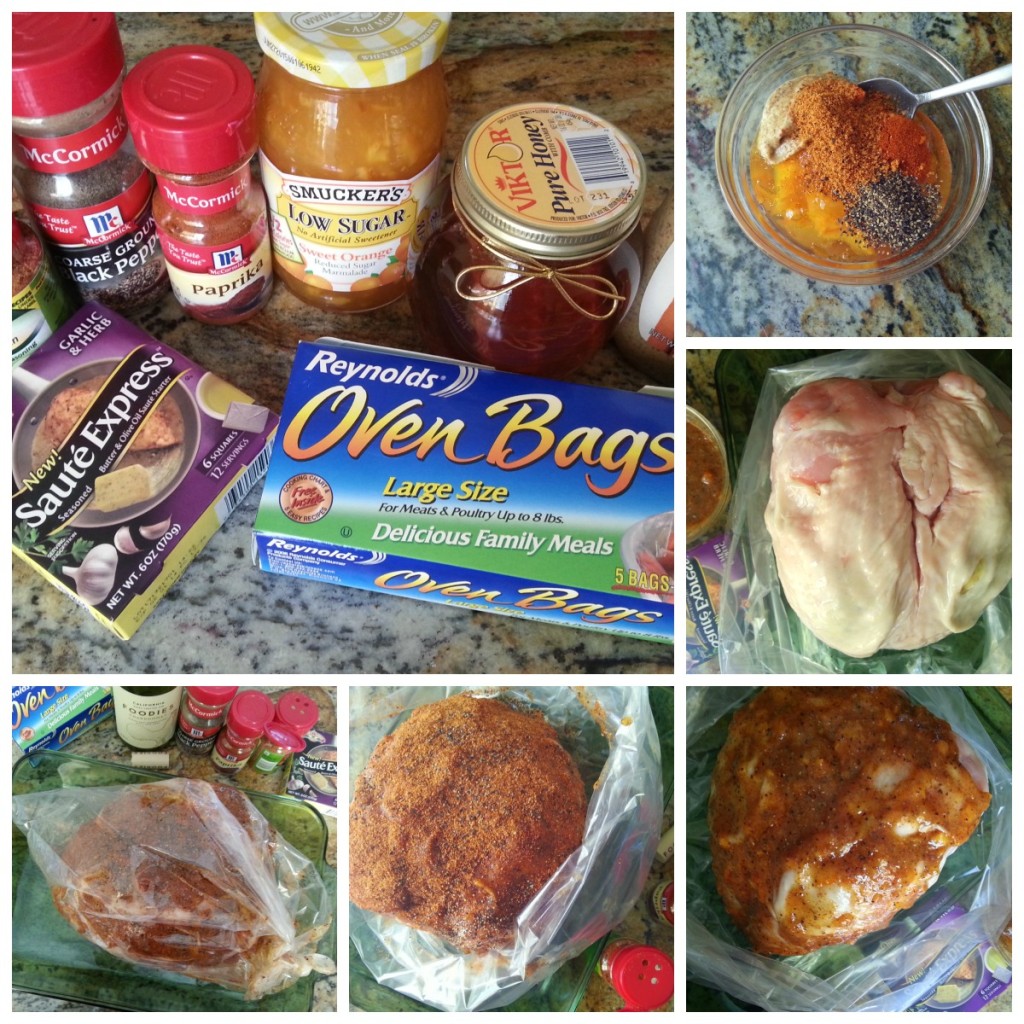 Preparation time: 3 hours (though you might want to brine the turkey in vinegar, bay leaves, oregano and salt a day in advance for moist). Serves 6-8 guests. The approximate cost per person is less than $1.50 depending on the ingredients cost at your local supermarket. You will need measuring spoons, a mixing bowl, a spoon, a large oven bag, a thermometer, and a roasting pan or a Pyrex.
Take the turkey out of the brine and place it  inside a large oven bag and then rest it on a roasting pan or a Pyrex. Then with your hands separate the skin from the meat and make a pocket. In that pocket place one of the compound butter with garlic and press with your fingers to make sure the breast is covered inside. Do the same thing with the other side of the breast. For the glaze combine all the ingredients of the list in a mixing bowl and combine well using a spoon. With that same spoon cover the turkey breast making sure you do it evenly. When done sprinkle some of the rotisserie chicken condiment on top to create a savory crust when cooking in the oven. Before closing the oven bag pour on the side one cup of white wine this will help the turkey stay moist. Then close the bag following the instructions of the package and cook your turkey breast for 2.5 hours at a 350 degrees Fahrenheit. The oven roasted turkey breast will be ready when reaching an internal temperature of 170 degrees Fahrenheit. Take it out of the oven and let it rest for few minutes before slicing. Remove the bag carefully and place it in a nice serving plate.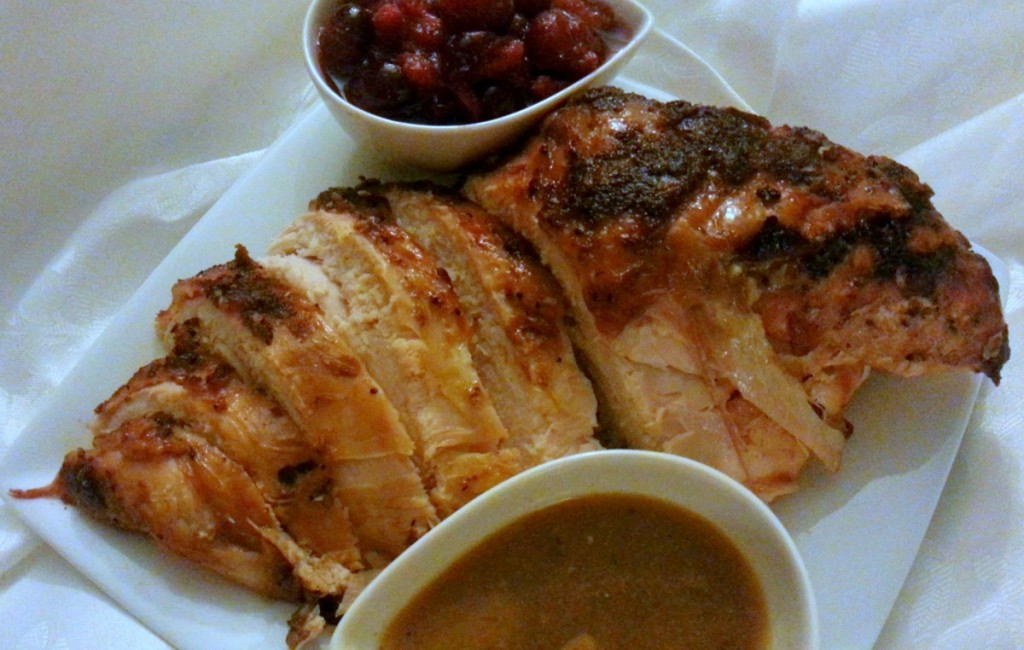 You can serve this turkey with gravy and cranberry sauce and a side of corn bread stuffing and a family style salad. To prepare the gravy place a sauce pan in the stove, add 1 tablespoon of flour and let it cook until golden brown, then add 1 teaspoon of butter,  1 cup of chicken stock, the renderings of the turkey  and 1 cup of white wine. Use a whisk to incorporate the ingredients and let the sauce thicken. You can add saute mushrooms if desired. Serve on a saucer and let your guests enjoy with their carved turkey.
Merry Christmas!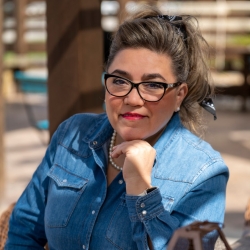 Latest posts by Chef Adriana Martin
(see all)