This post is also available in: Español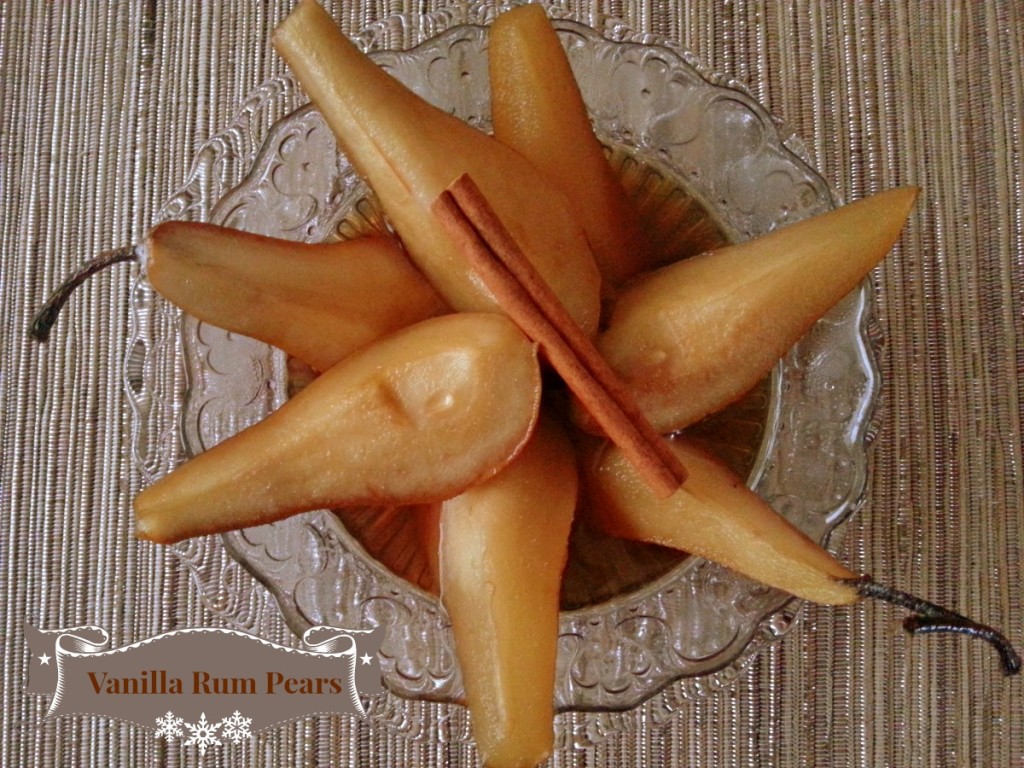 This time of the year is all about gift giving and celebrations, it is also a time to be thankful and to bring special cheer to our beloved and the special people that we care. And a gift crafted with your own hands in my opinion is one of my favorite presents to receive during Christmas and the holiday time. That is why today I want to share with your a very simple recipe using seasonal fruit and rum, here are the ingredients to prepare Vanilla Rum Pears:
INGREDIENTS
8 Bosc pears
3 cups of sugar on the raw
1 1/2 cups of vanilla rum
2 cups of water
2 cinnamon sticks
5 whole cloves
1 teaspoon of vanilla extract
4 mason jars (16 ounces each)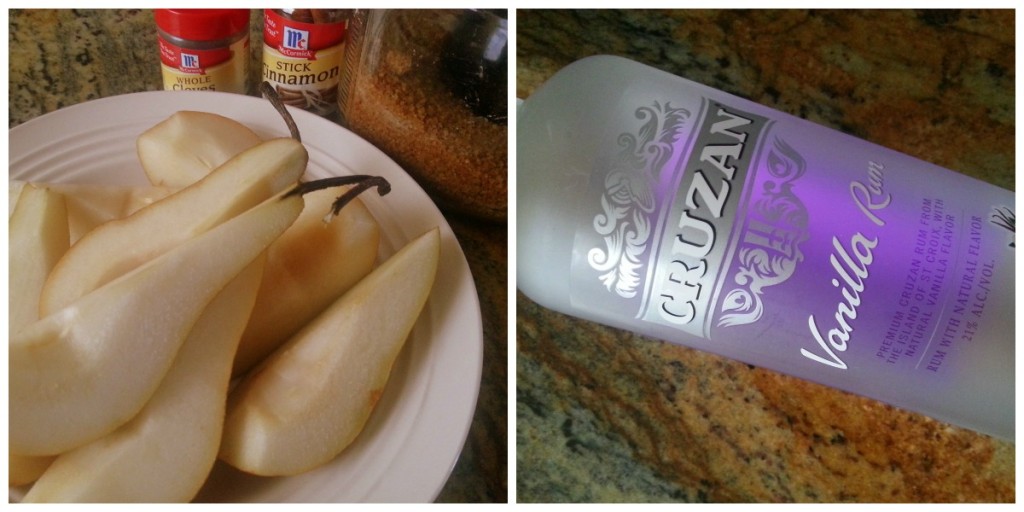 Preparation time: 45 minutes. Cost per jar is approximately $2.50 each depending on the cost of the ingredients at your local supermarket. For preparing the Vanilla Rum Pears you will need a saucepan, a deep pan, a set of tongs, a knife and a chopping block.
Start by cleaning the Bosc pears with running water, do not peel but leave the stem. Remove the seeds and the core with a knife  and cut lengthwise in quarters. In a saucepan place the pears and add the ingredients on the order of the ingredients list. Cook the pears for 15 to 20 minutes until having a light syrup.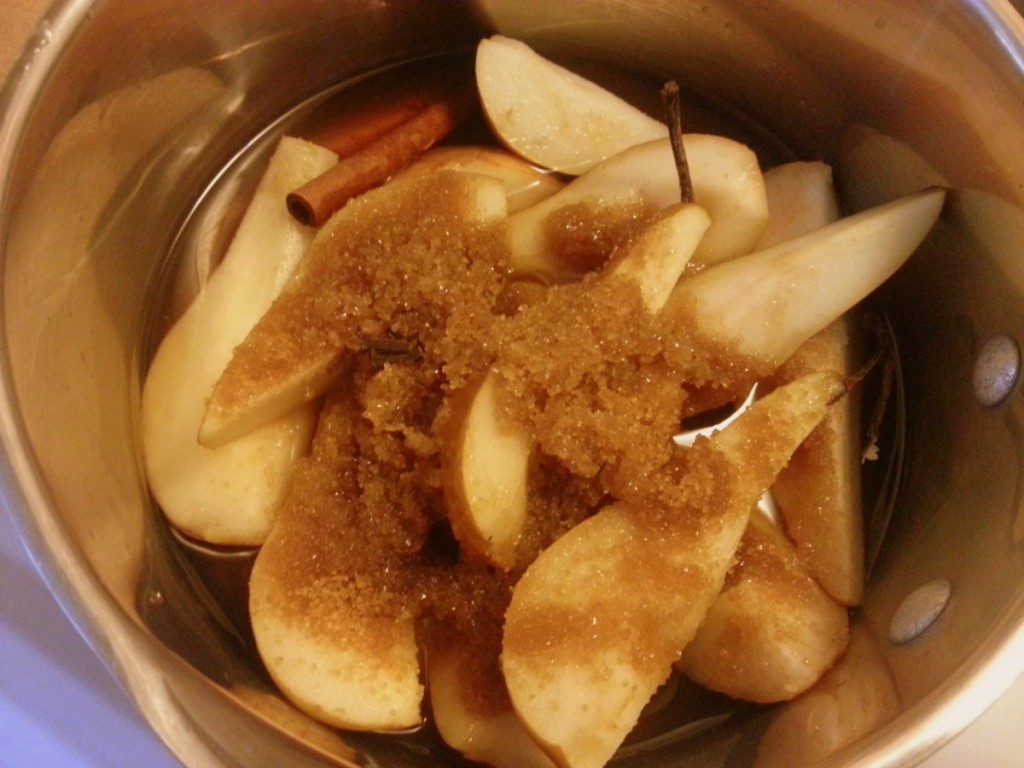 Clean the mason jars with soap and water. In a big deep pan add water and boil. Then using tongs place one by one each of the mason jars including the lids in the boiling water. Take them out using the tongs and place in a clean surface. Take the cooked pears and fill the jars, make sure to add same amount of syrup in each jar. Close with the lid and label. Mason jars can be found almost anywhere and the canning process is easy.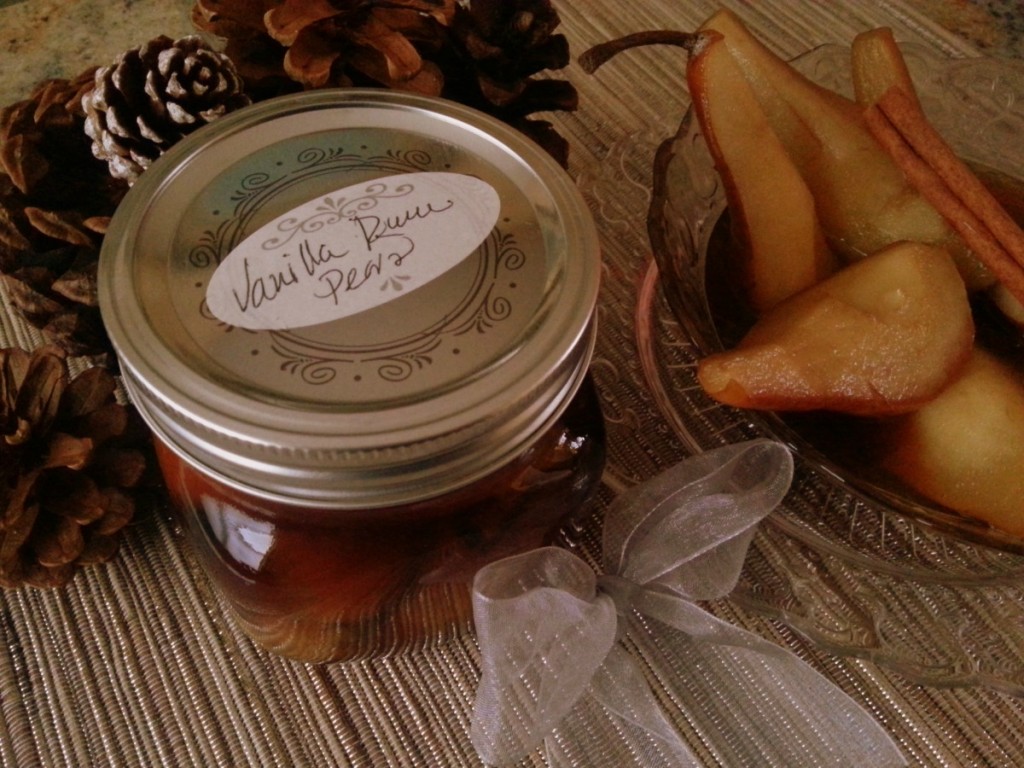 Preparing a handcrafted gifts is very easy an affordable, that is why I invite you to try this recipe or any other of your choice and give away something prepared with love this will be a very special gift that your friends and family will enjoy because it was done with your own hands.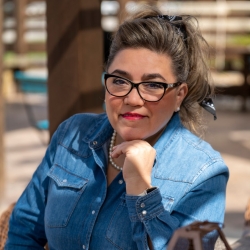 Latest posts by Chef Adriana Martin
(see all)