This post is also available in: Español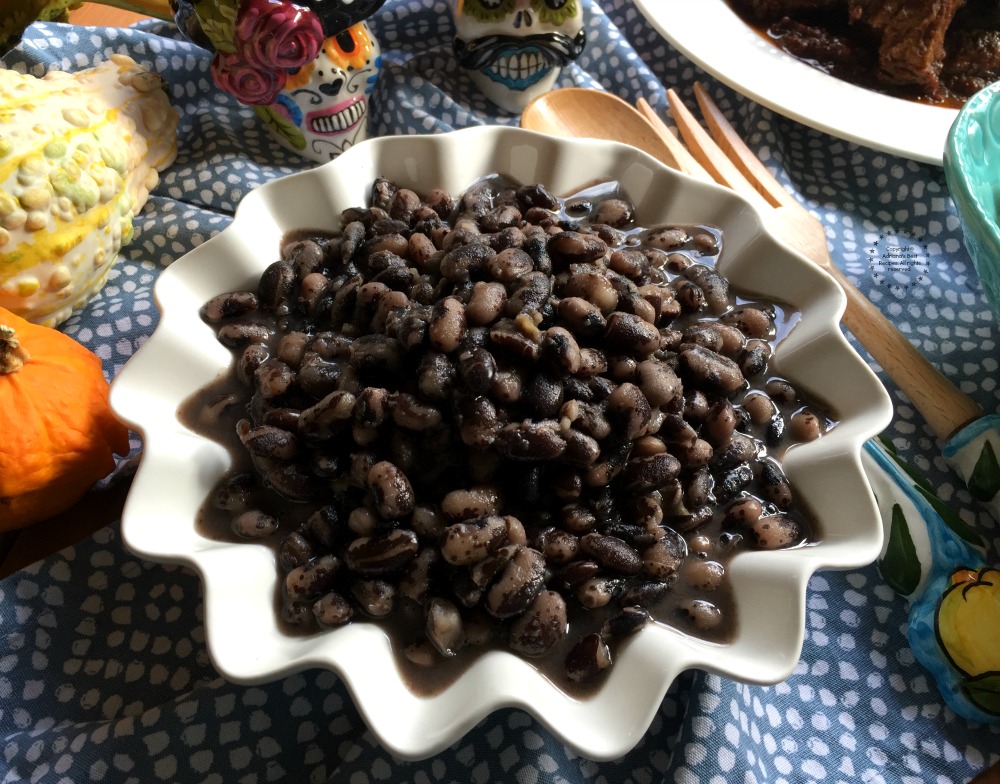 The Orca heirloom beans are also called Calypso, Yin-Yang and Vaquero. These beans are white and black and are grown in the Pacific Northwest of the United States, however are native to the Caribbean. These beans are a good source of fiber and iron as well as provide ten grams of protein per serving.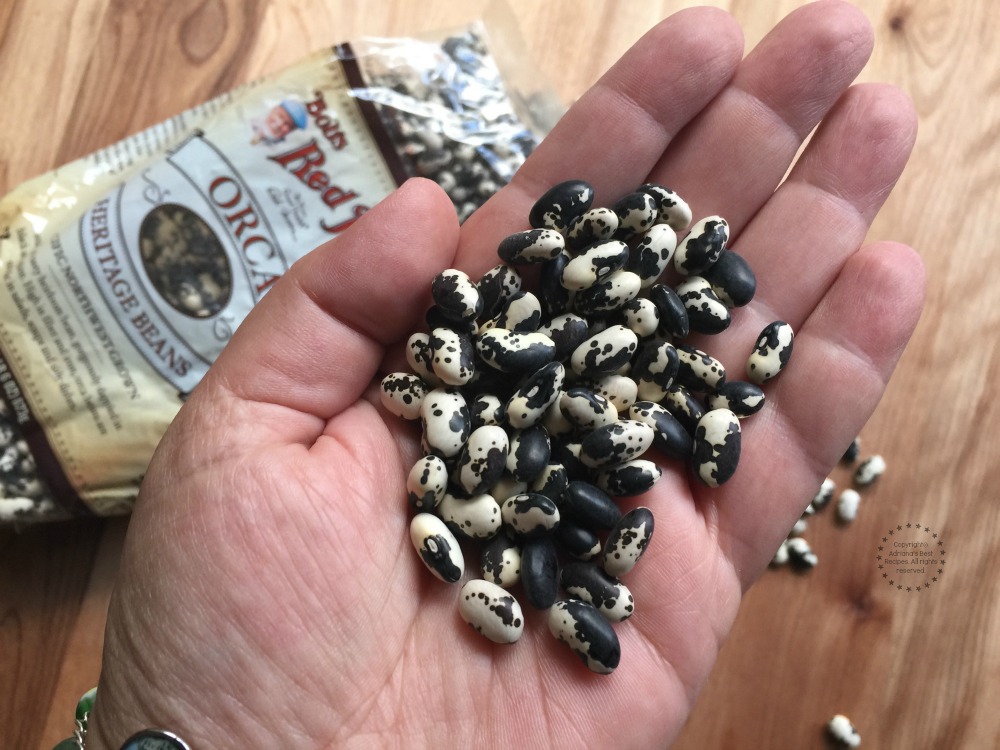 As you know I like to discover new foods and being a bean lover when I saw this orca beans at the store I had to buy them and bring them to my kitchen. I cooked these beans with water, garlic, cumin and salt.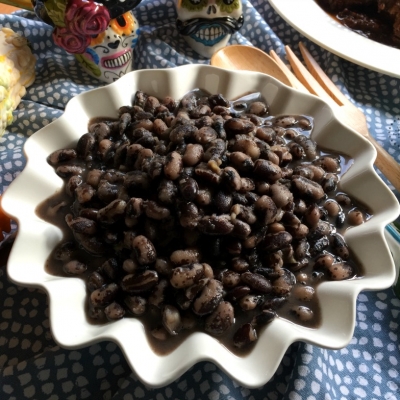 Orca Beans Recipe
The Orca heirloom beans are also called Calypso, Yin-Yang and Vaquero. I cooked these beans with water, garlic, cumin and salt. And used the pressure cooker.
Ingredients
1

bag

of orca heirloom beans

approximately 1 pound

5

cups

of water

1

large garlic clove

or three small ones.

1

tablespoon

of cumin

1

tablespoon

of sea salt

1

tablespoon

of cooking oil
Instructions
Clean the beans and rinse them with water. Place inside the pressure cooker and add the water, garlic and condiments and close.

Cook the beans for 40 minutes on the stove. When ready use precaution when opening the pressure cooker. You have to follow instructions contained on the users manual.

Serve de beans and enjoy as a side, eat alone or with your favorite rice.
Notes
You can cook the orca beans on the stove using a conventional pot however it will take more than 2 hours for them to be ready.  Same applies if decided to use a slow cooker. You can cook them there bit will take long hours.
And I used the pressure cooker to save time. You can use a slow cooker or you can cook them on a pot in the stove however those will take around 60 – 90 minutes to cook in the stove and several hours if decided to use the slow cooker technique.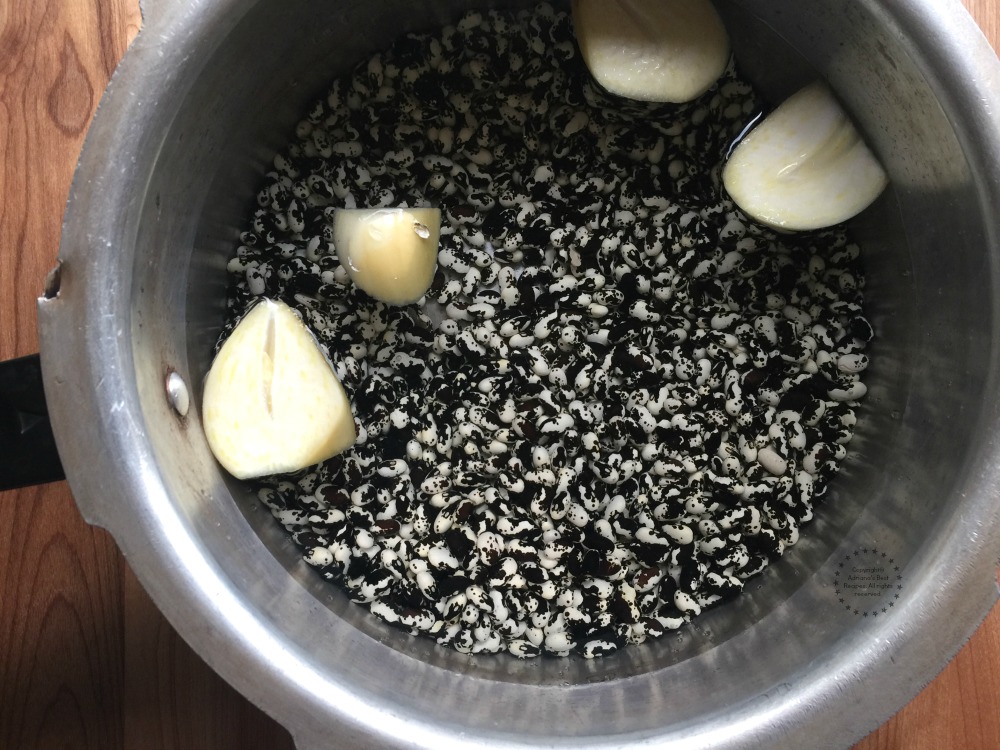 The taste of this orca heirloom beans is very good. They preserve their distinctive color after cooking. You can use these beans to prepare sides dishes, in soups and stews and to add to salads.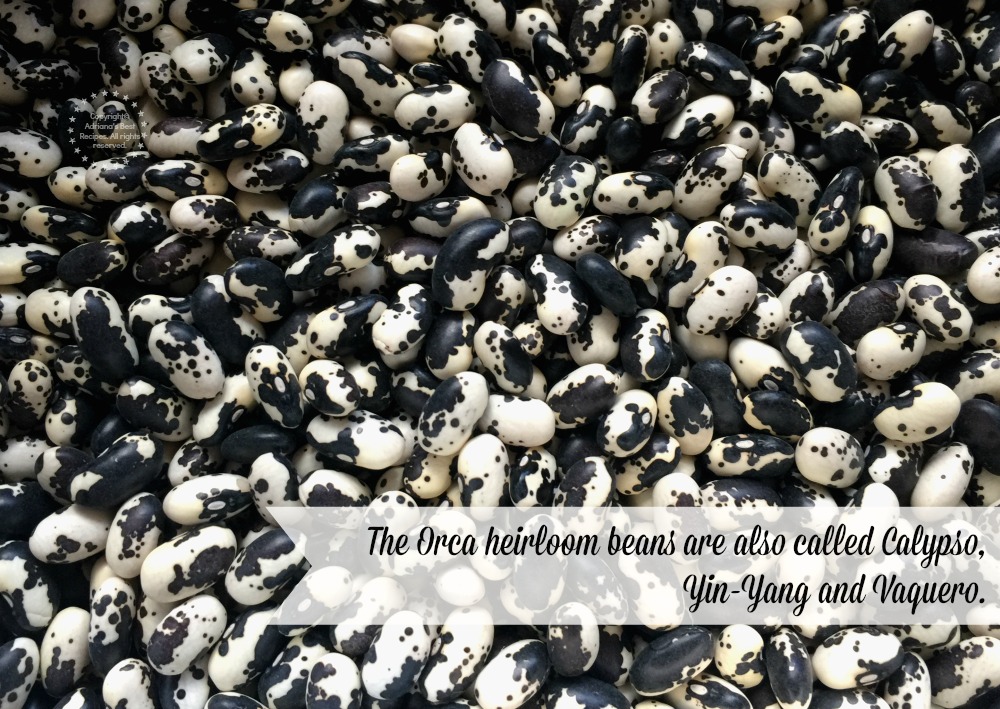 I think adding the orca bean to a chili will be a great idea too. Using something different from the traditional red pinto beans is always a welcome change.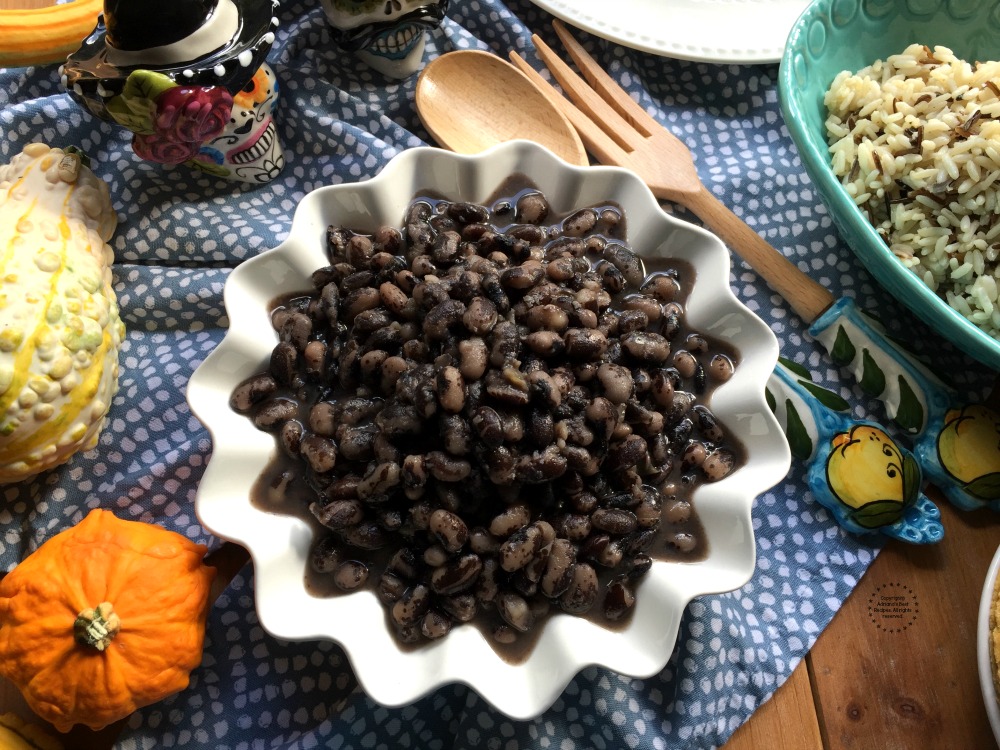 At home, we like to eat beans with rice, so I served the orca beans on top of rice and to complement a delicious Mexican Adobo Pork Shoulder. The spiciness of the pork combined with the creaminess of the beans and the rice make it a perfect combo.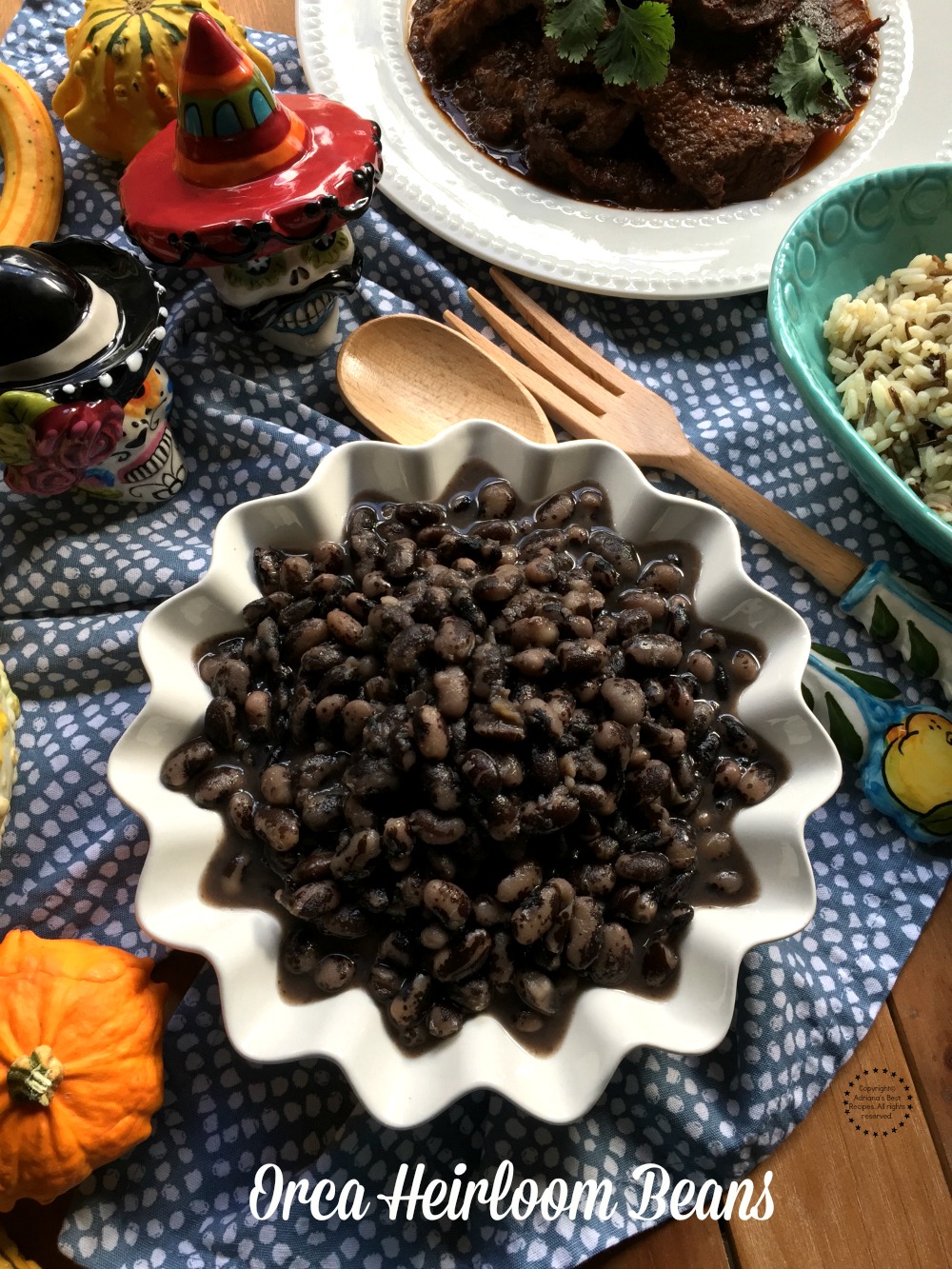 The orca beans are a specialty product and can only be found in stores that sell gourmet or specialty food ingredients. If you find them I encourage you to try them and cook them following my recipe. They are very tasty. Besides beans are also a good ingredient that complement our everyday menu too.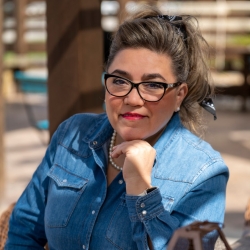 Latest posts by Chef Adriana Martin
(see all)