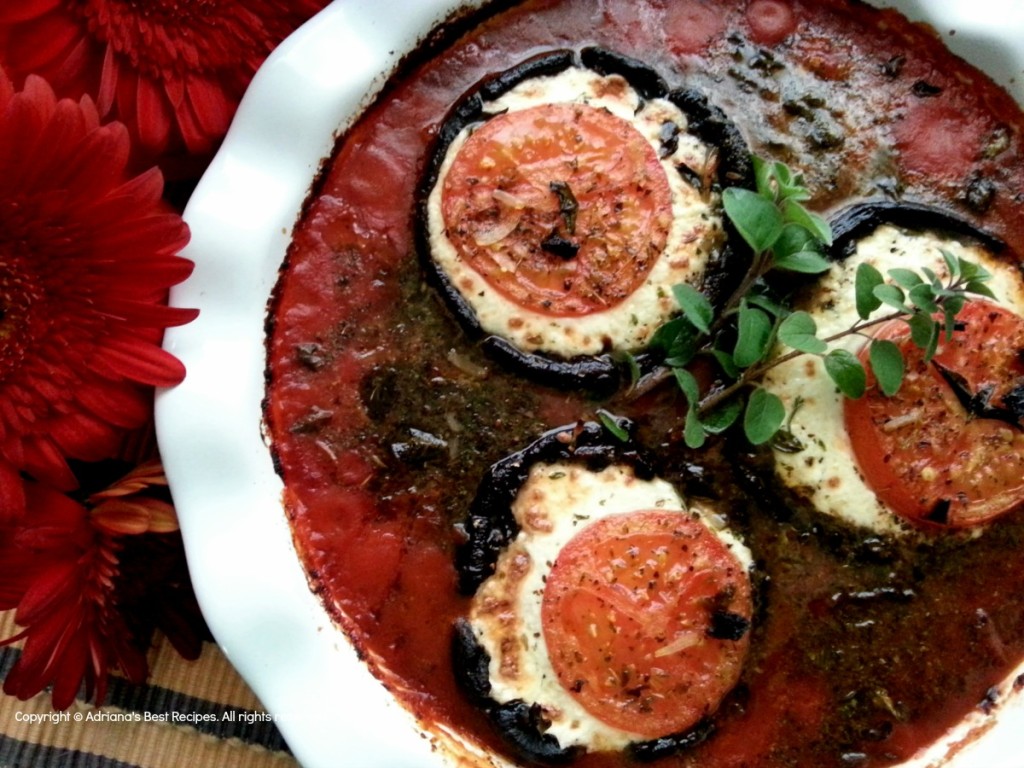 My family enjoys a lot Italian flavors and pasta. When we started in this Mushroom Makeover journey and looking for options that had no carbs or low carbs I decided to makeover a recipe that has been very successful with friends and family, this is stuffed shells. Using same flavor profiles as the stuffed shells I created a Mushroom Portabella Caprese carb free and with all the indulgent flavors of the rustic Italian cuisine. I invite you to try at home this recipe I am sure your family will fall in love with it, let's cook!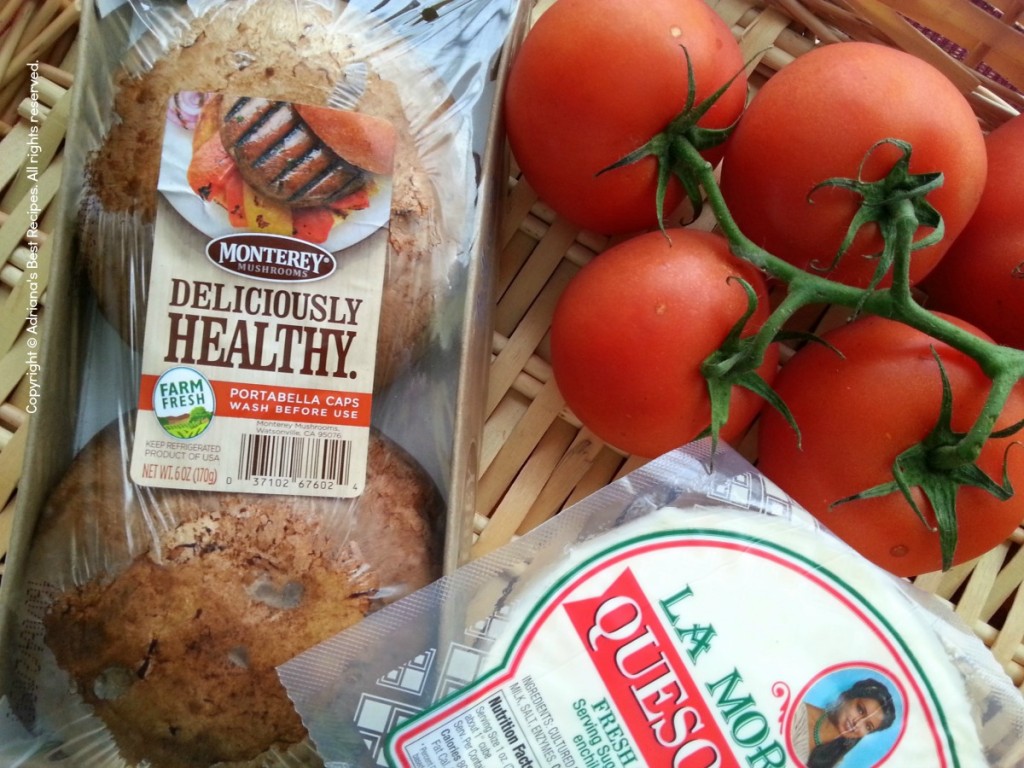 INGREDIENTS
6 portabella mushrooms
4 cups of Italian tomato sauce (3 cups of tomato sauce, 1 cup of tomato roasted tomato in chunks, 2 garlic cloves, Italian spices like basil and oregano, salt and pepper)
6 slices of queso fresco
6 slices of fresh tomato
2 sprigs of fresh basil and oregano
2 teaspoons of olive oil
Salt and pepper
1 sprig of fresh oregano to garnish
Preparation time: 45 minutes. Serves 4-5 guests. Cost per serving less than $3.00 dollars depending on the cost of the ingredients at your local supermarket. You will need a Pyrex and a baking tray. A sauce pan to cook the tomato sauce, a chopping block, a knife, cooking utensils, aluminum foil and measuring cups.
For this Mushroom Portabella Caprese dish start preparing the tomato sauce, it is recommended to have the sauce simmering for 20 to 30 minutes for bolder flavor. Place a pan on the stove, add the olive oil and saute the garlic. Then add the tomato sauce and the tomato chunks, mix well, condiment with the Italian spices, salt and pepper. Cover with a lid and cook at low flame. If the sauce needs water add some but not too much as you want to sauce to be thick.

The clean the portabella mushrooms removing the stem and the grills. Removing the grills also avoids darker color in the sauce. You can decide to remove or keep it is a choice depending on your taste buds.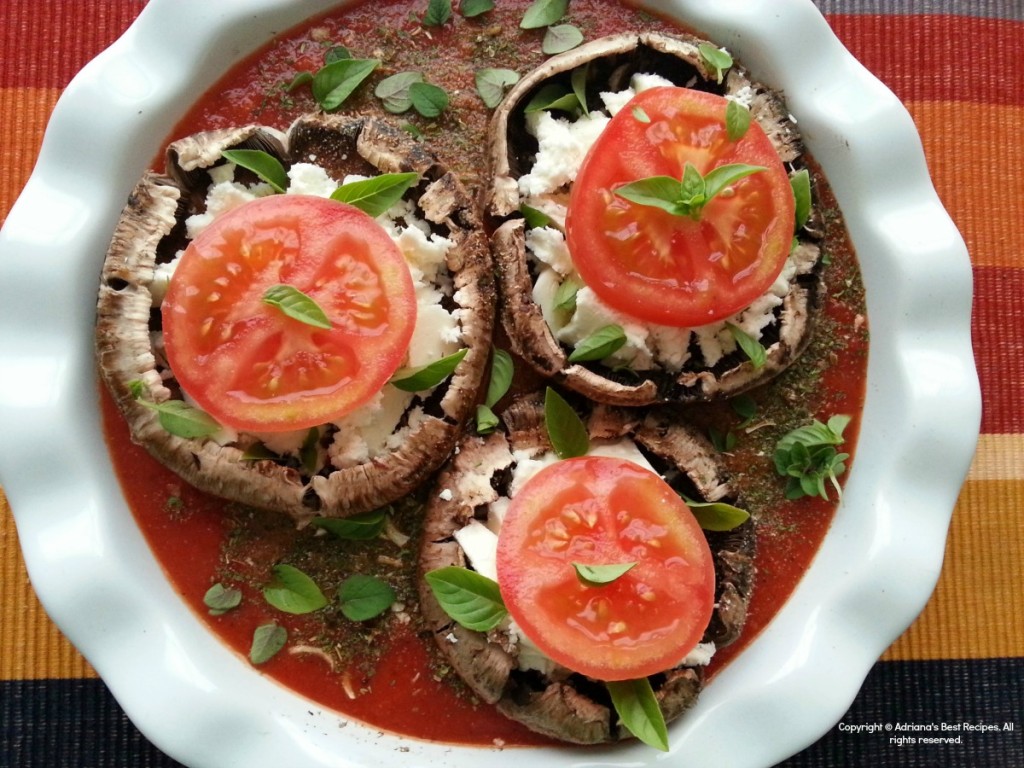 Ladle the sauce into the Pyrex and place the mushrooms cups, stuff with queso fresco, the tomato slices, the basil and the fresh oregano, season con Italian spices, salt and pepper. Cover with foil and cook in the oven for 20-30 minutes until mushrooms are tender and cheese is melted. Serve hot and enjoy with a side of spaghetti squash seasoned with olive oil and garlic. This Mushroom Portabella Caprese meal is comforting and the rustic Italian flavors make it so irresistibly delicious!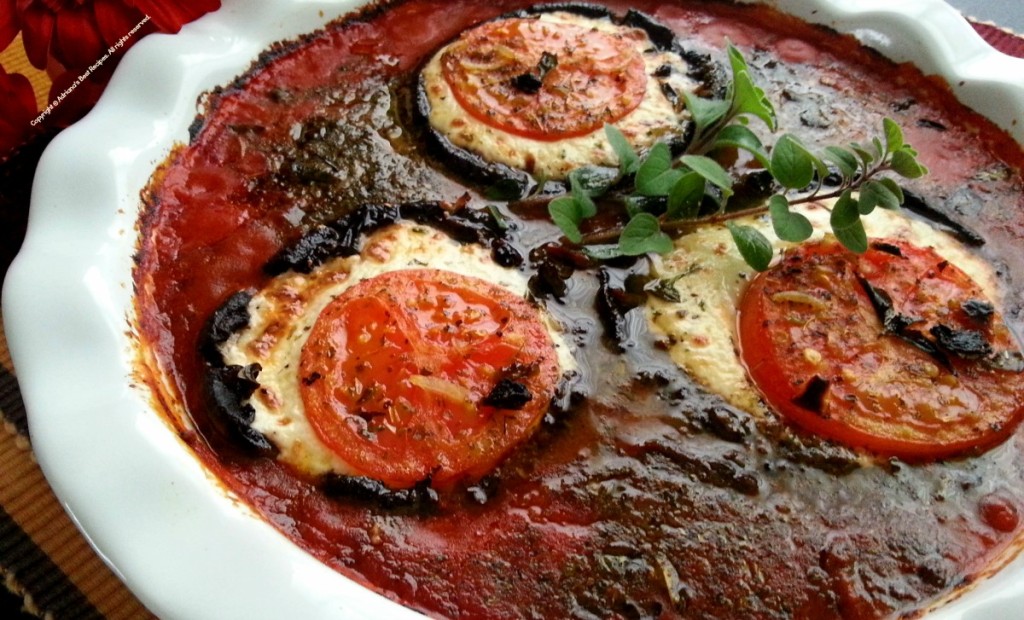 Mushrooms bring important nutrients like vitamin D, potassium, B vitamins and antioxidants to the plate without adding significant calories, fat and cholesterol and are naturally gluten free. To learn more about mushrooms I invite you to visit the Mushroom Council website and become a fan on Facebook and Twitter.