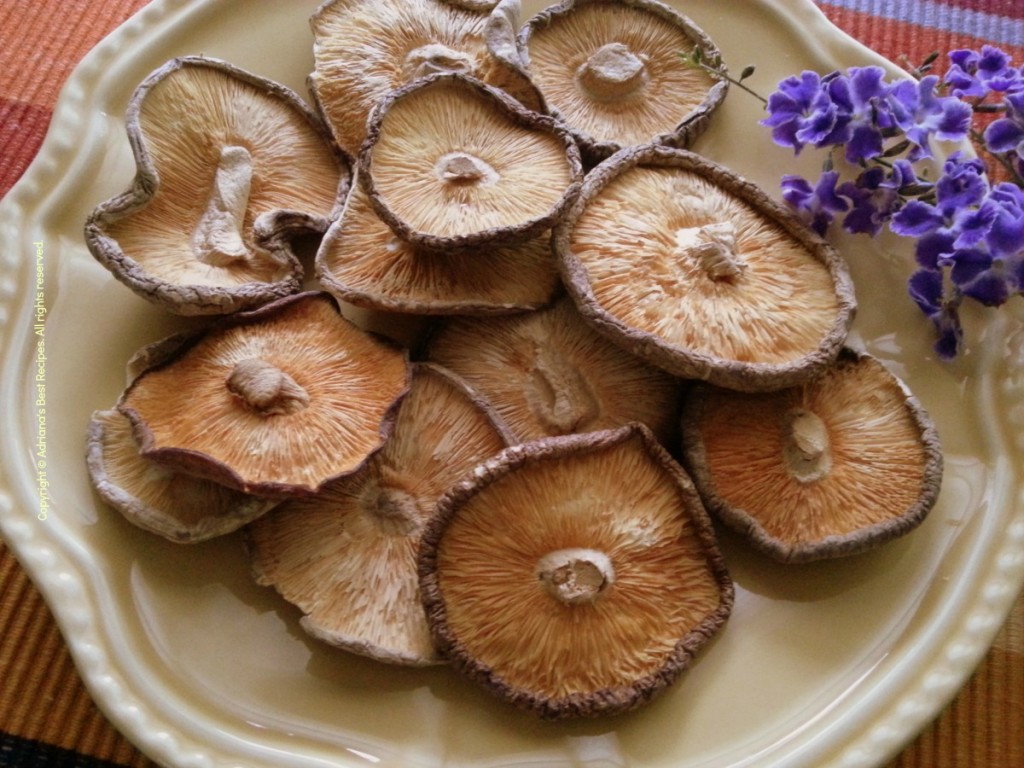 Can't believe we are already at the end of this amazing transformation with the Mushroom Makeover; these 30 days have been eye opening and a proof that change can happen that is why today I am sharing my week four update. This week was all about to  honor my hunger and fullness. Doing the effort to tune-in with my body, this is nourishing and honoring when I feel satisfied. Many of us are emotional eaters and I confess I am one of those. This week was challenging because I was attending a conference, had to travel to Miami and left home for six days. I packed with me several premade meals and some shakes which I kept refrigerated using the mini bar at my room that helped me keeping up with the meals as well as keeping track of my eating using a journal though it was very difficult to avoid the temptation for desserts and cocktails. I can report I didn't gain any pound during this week though I didn't lose any pound either yet my husband has lost 11 pounds in 30 days following the Mushroom Makeover challenge. Even though I didn't lose any weight this week all combined I lost a total of 8 pounds, my hair is shiny and my skin looks radiant. I feel very good and energetic, there is no doubt I will continue with this lifestyle to become a better and healthier me. The take away from this week was:
Emotional eating is a powerful and effective way to find temporary relief from many of life's challenges, to prevent emotional eating I make the commitment to reach deep inside me and find the strength to help my healthy lifestyle journey.
Now sharing here a snapshot of my Mushroom Makeover meals for Week Four Update: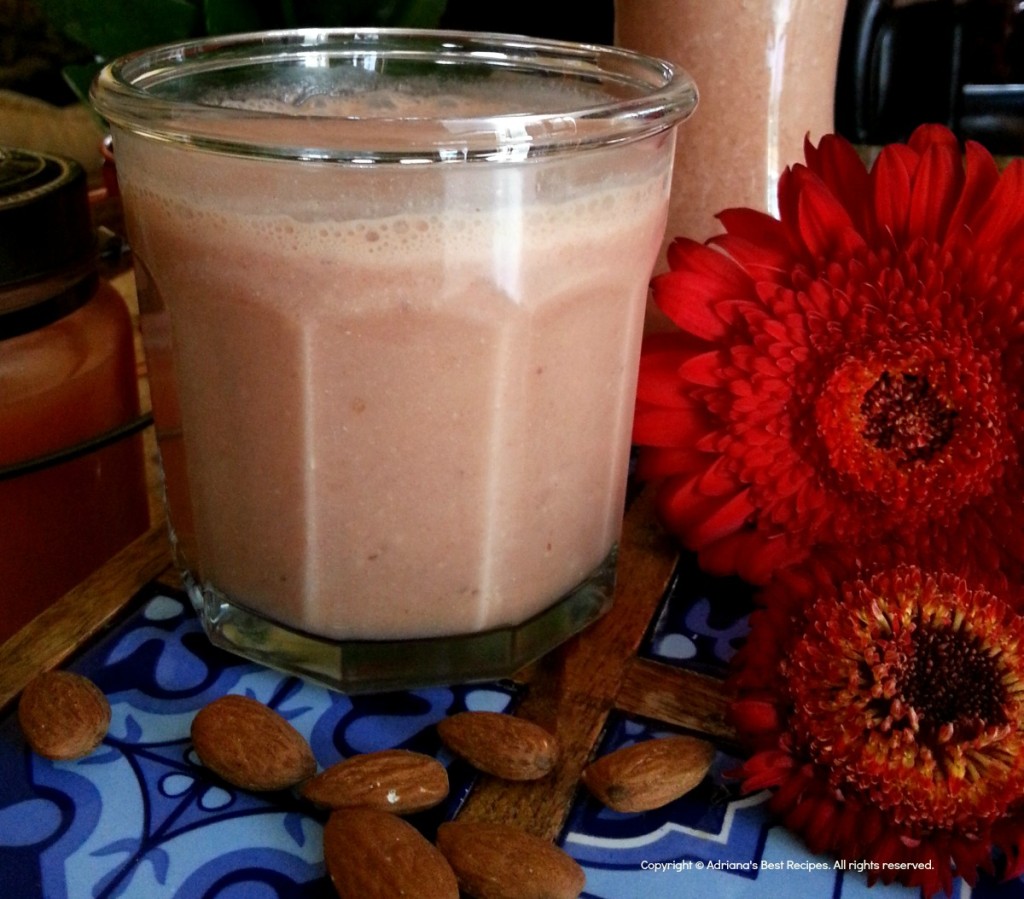 Mamey Almond Protein Shake for breakfast, satisfying smoothie using mamey fruit, almond milk and raw almonds. The taste of the mamey with the almonds goes great.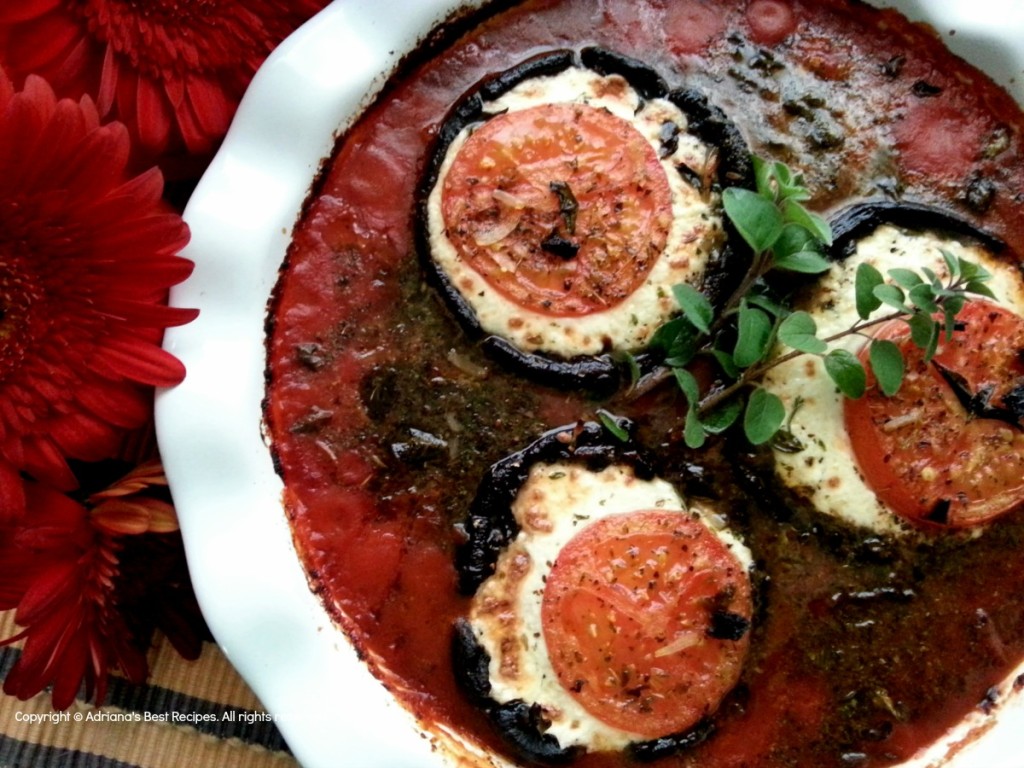 Mushroom Portabella Caprese a delightful combination of Portabella mushrooms, queso fresco  and marinara sauce. This is a Mushroom Makeover since I took same  flavor profiles as the stiffed shells and created a carb free meal with all the indulgent flavors of the rustic Italian cuisine.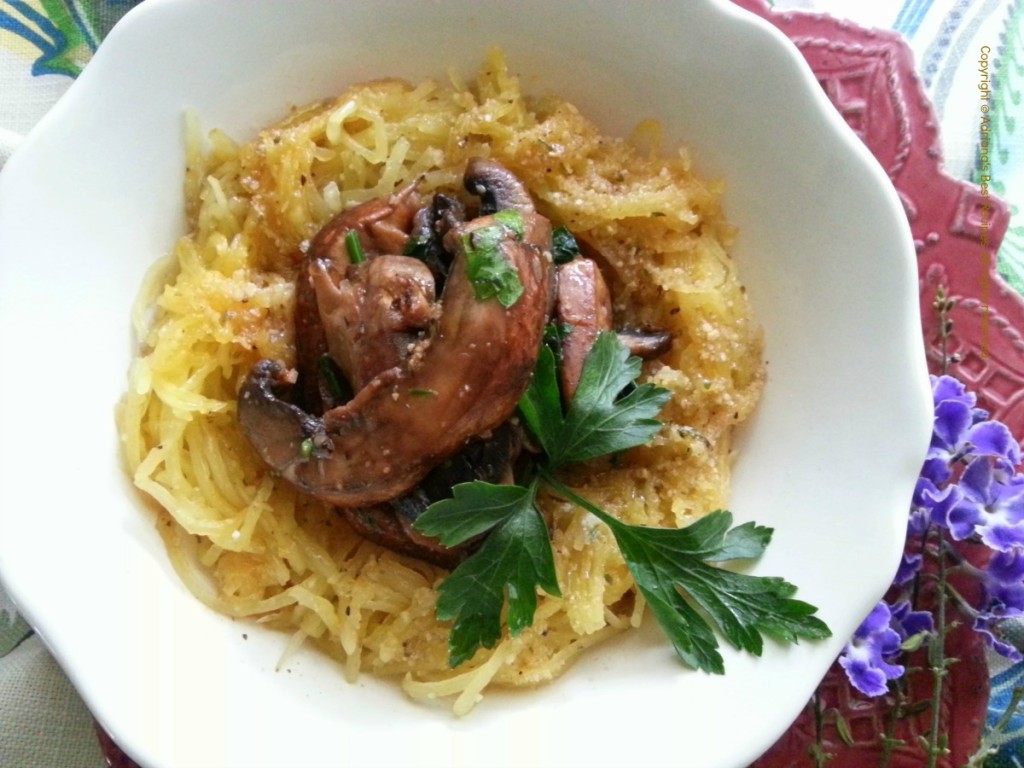 Garlic Mushroom Spaghetti Squash, great option for all those pasta lovers, this replacement is light and combines all the goodness of the Italian flavors and the meaty flavor of the mushrooms.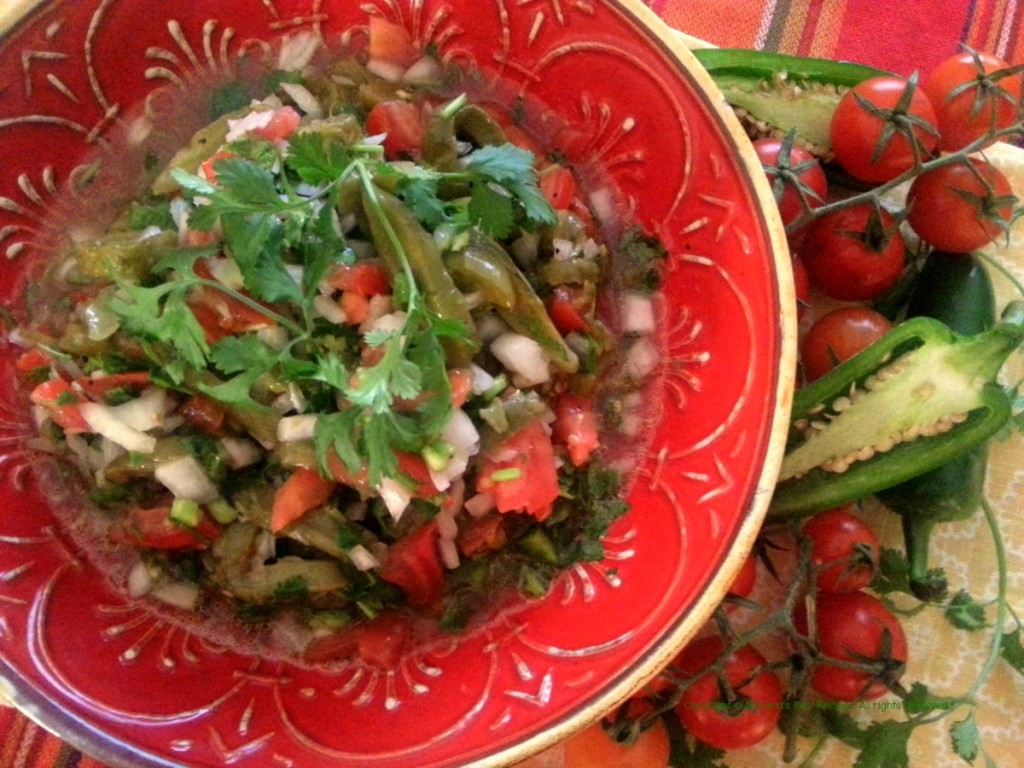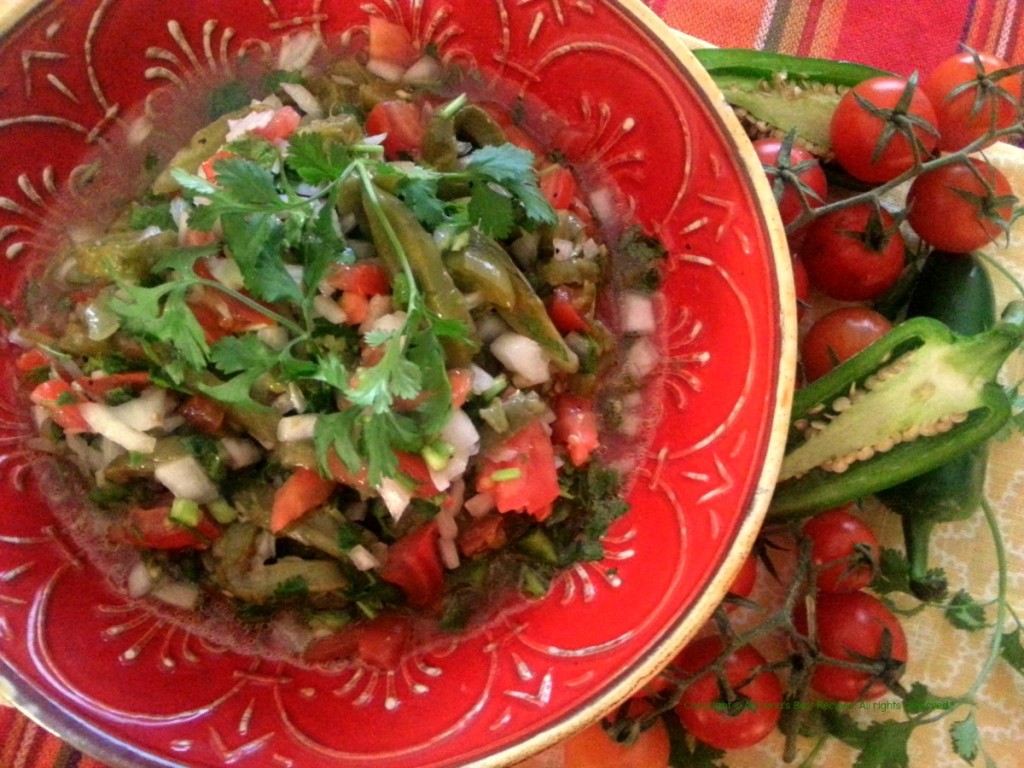 Cactus Nopalitos Salad is a traditional Mexican dish, and yes sounds strange but is is tasty and very healthy, great for a mid morning or mid afternoon snack. Eating cactus nopal has antioxidants, helps on blood sugar control and are high in fiber.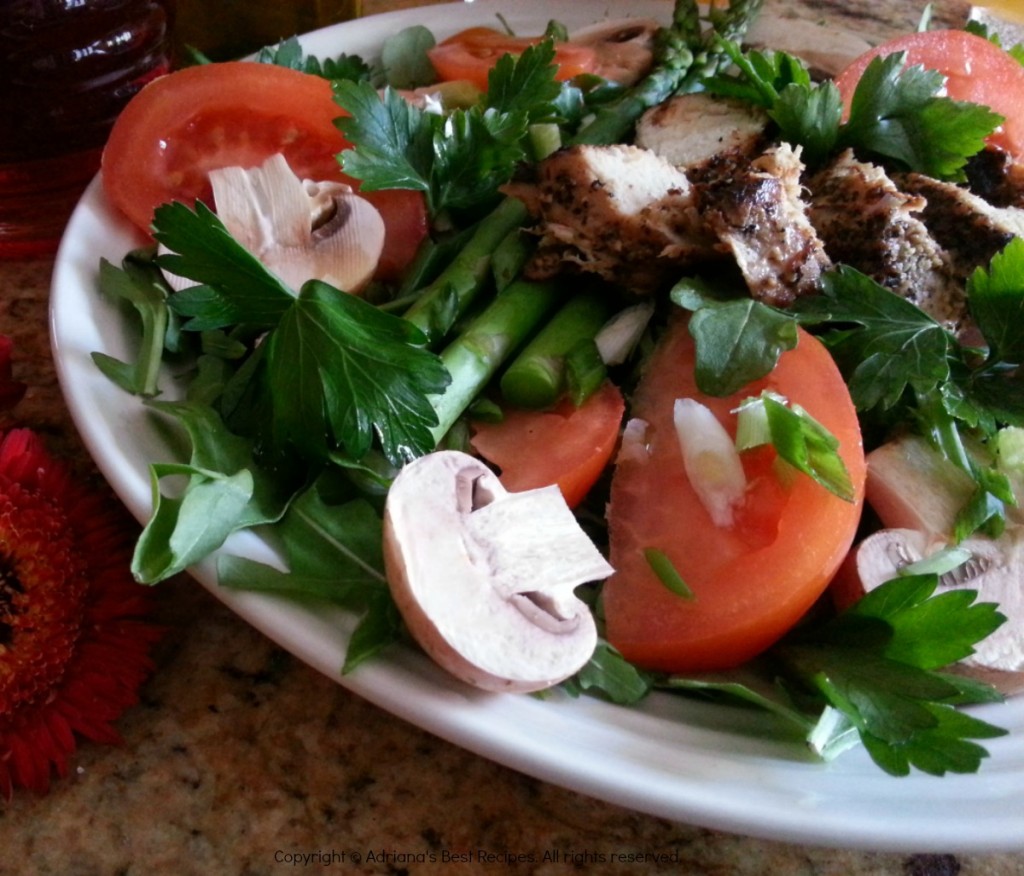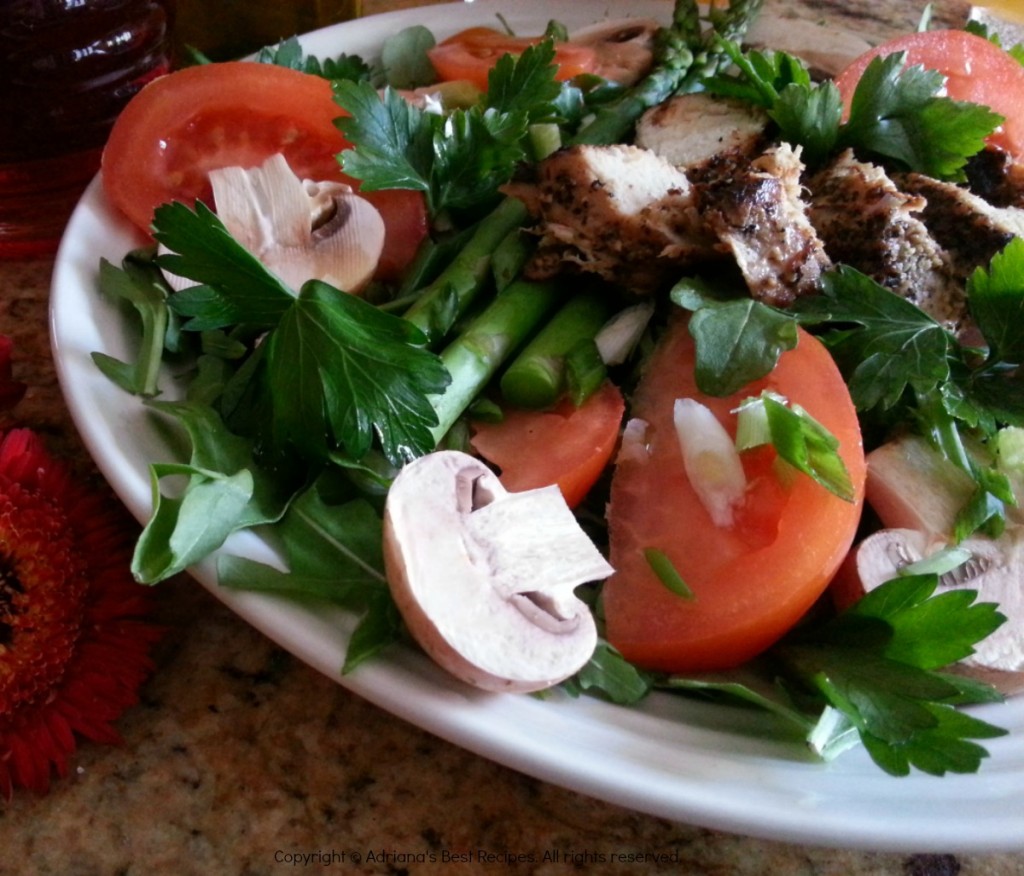 Grilled Turkey Tenderloin Mushroom Salad with Greens and Steamed Asparagus, this salad is very healthy it is the perfect combination of protein and veggies dressed with a lemon olive vinaigrette.
Few mushroom tips!
Sauté 1-2-3:

– Brush a pan with oil, butter or non-fat cooking spray and heat on high.

– Add a single layer of sliced mushrooms; turn once when mushrooms become red-brown on one side.

– Cook until other side turns the same color, and remove from heat. Season to taste.
One thing that work really well for me was to be able to incorporate my ethnic flavors into the meals for the Mushroom Makeover challenge. If you are considering becoming healthier try to makeover dishes you commonly cook at home and make them healthier cutting the fat, replacing meat or carbs for mushrooms and add your special touch using flavors that you like or that your family will be comfortable eating. Thanks for following me on this journey to achieve a better and healthier me, I am sure you relate with me in some of the challenges we women face everyday and our need to find time for ourselves to be happier individuals.
I invite you to meditate on this and share with me your story as well as to join us for a Mushroom Makeover Twitter Party this Tuesday, April 8th from 6:00-7:30pm PST (9:00-10:30pm EST) using hashtag: #MushroomMakeover. During the party all my fellow Mushroom Makeover bloggers will be sharing their thoughts, experiences and recipes developed during this 30 days of pure transformation. Looking forward to tweet with you then.

Besos y abrazos!!!