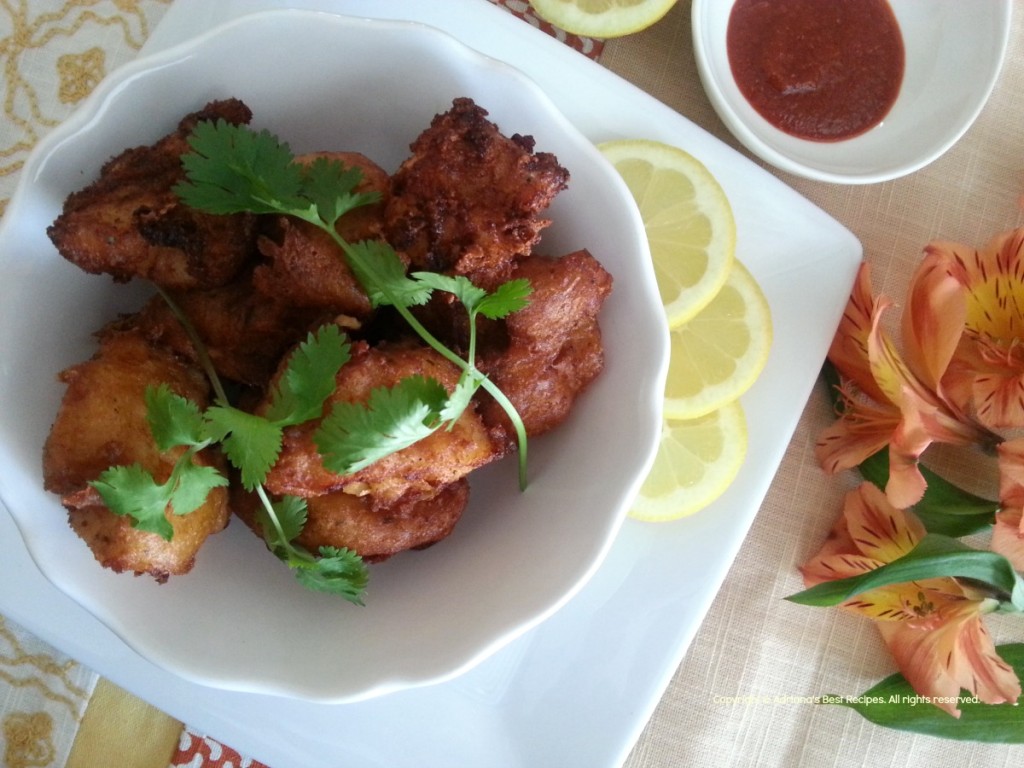 This recipe is brought to you by the Alaska Seafood Marketing Institute (ASMI)  and Wild Alaska Flavor though all opinions are my own.
Alaskan cod is one of my favorites since childhood. My grandmother was the first to introduce me to the wonderful flavor of the fresh cod in delicious recipes and different forms of preparations like poached on olive oil and enjoyed in the traditional Spanish way with capers, olives and tomato sauce. Since I love sriracha I decided today to use this wonderful Alaskan cod that I got frozen from Alaska Seafood. Join me in the kitchen to prepare this delectable fish dish that is appropriate for lent and Easter or anytime since frozen Alaska cod is available year-round. Let's cook!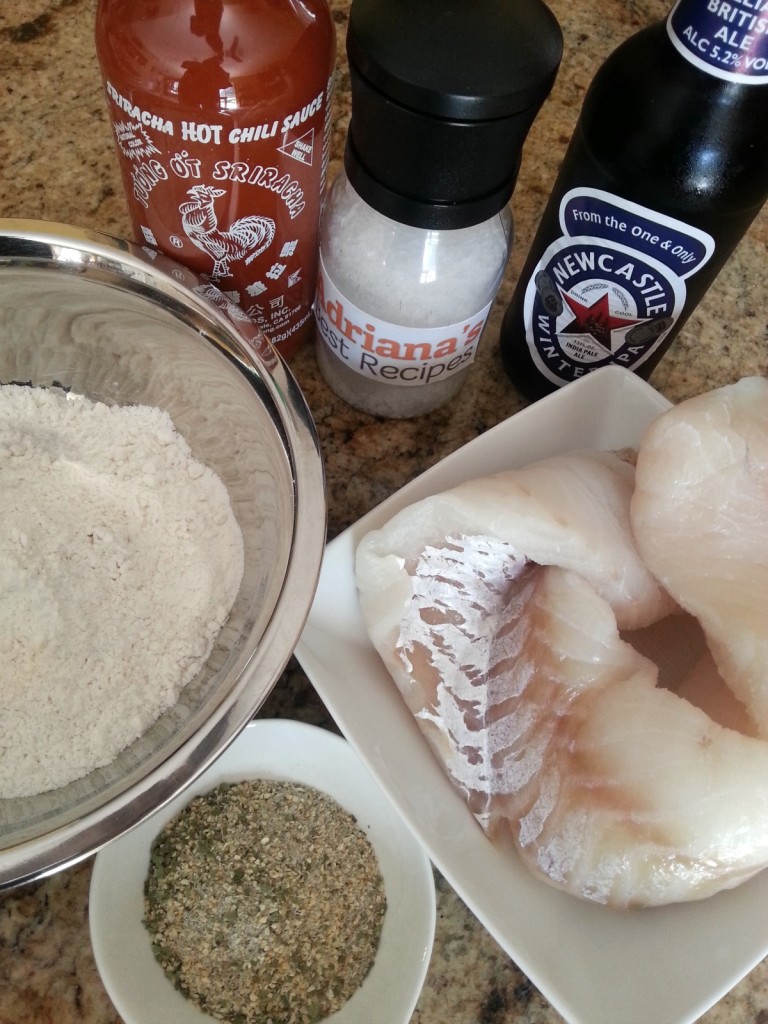 INGREDIENTS
1 pound of frozen Alaskan cod (thawed)
1 bottle of British ale
1/2 cup of sriracha sauce
1/2 cup of your favorite seasoning I like sazón Latino with cumin, salt, pepper,garlic and oregano spices
1 cup of all purpose flour
4 cups of peanut oil
2 lemons
1 bunch of cilantro sprigs for garnishing
More sriracha to drizzle depending on your taste
Preparation time: 45 minutes. Serves 4 guests. Cost per person is around $5.00 per serving depending on the cost of the ingredients at your local supermarket. You will need a deep fryer or a soup pan that could be used for deep frying, a mixing bowl, tongs, measuring cups, a whisk, a cutting board and a chef's knife.
Using frozen cod is very easy, you just have to thaw following the package instructions. Harvesting time for cod goes from January through mid-May and September through October with sporadic openings during the summer so most likely the cod that you will buy at your local supermarket will be fresh depending on the harvesting date. Learn more about cooking frozen cod with the application Cook It Frozen which provides you information about cooking techniques on how to cook fish out of the freezer.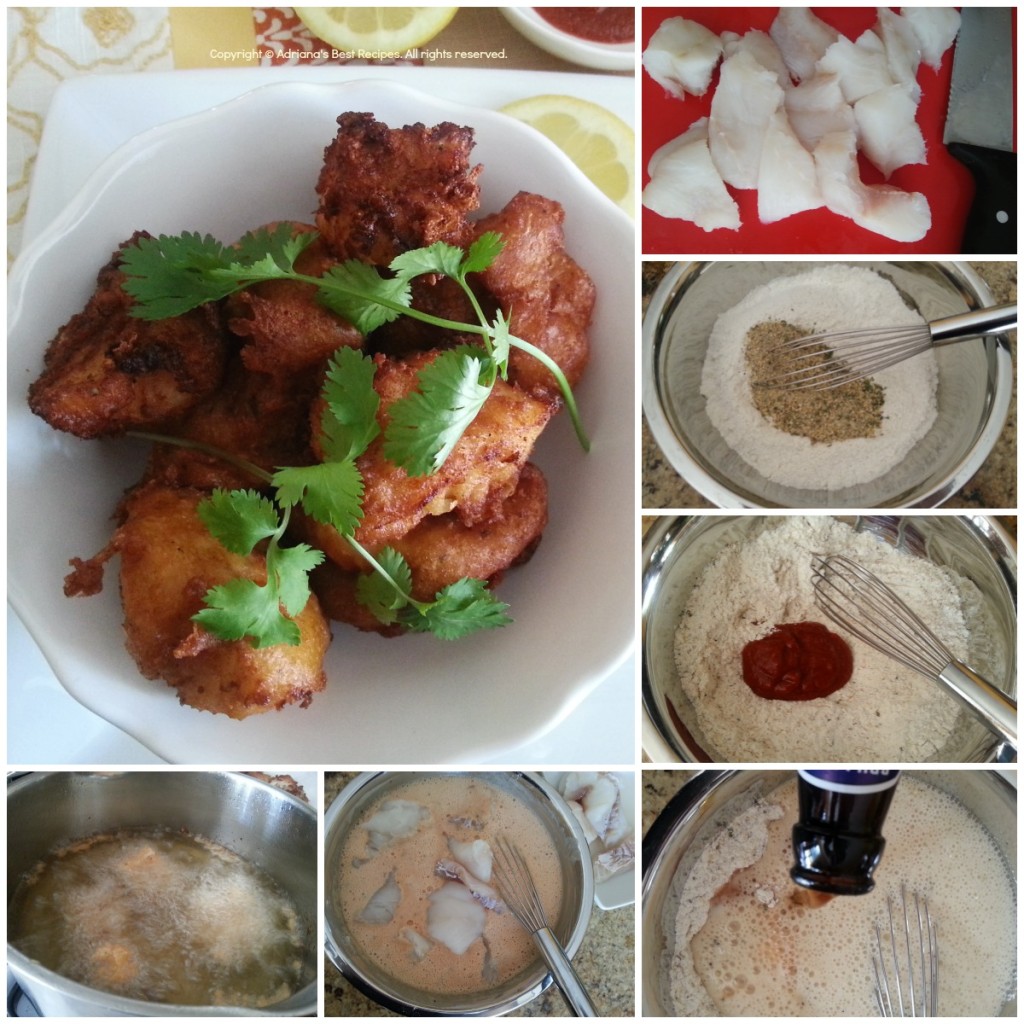 When your cod is thawed use a paper towel to remove the excess water and cut in chunks. Then get ready to prepare the batter, pour the all purpose flour and stir using your whisk. In this way you don't have to sift the flour, then add the condiments and stir again. Add the sriracha sauce and the beer, whisk until batter is perfectly combined. Add to the batter the cod chunks and let them bath on that delicious preparation. Don't be afraid in condiment too much the flavors will be mild even though you are heavy handed the condiments and the sriracha. Turn on the deep fryer or place a soup pot in the stove, add the peanut oil and let it get hot, this is the oil needs to reach a temperature of 160C/325F to achieve ultimate results. Fry the bites in batches and place in a plate with a paper towel to remove excess oil.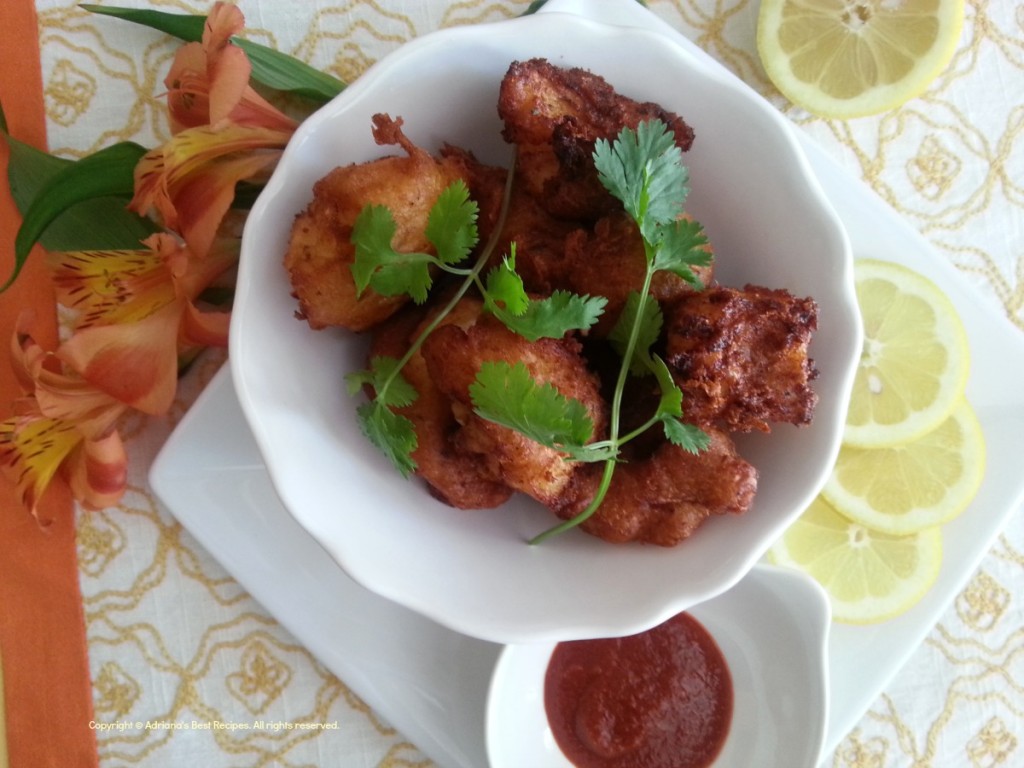 This dish is very easy and delicious, cod will melt in your mouth!
Other serving suggestion is to plate the Alaskan Cod Sriracha Bites on a bed of warm white rice and arugula, then drizzle with lemon juice and more sriracha, delightful!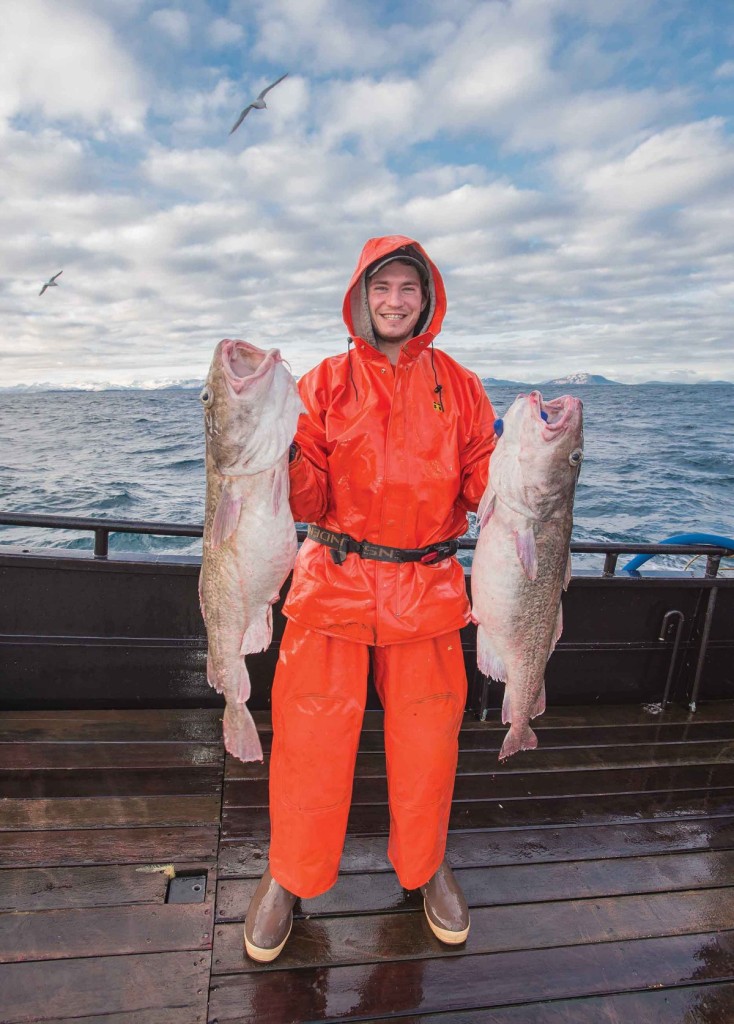 Alaska has pioneered the standard for sustainable, eco-friendly fisheries management. Unlike many of the world's other fish populations, Alaska's are managed for protection against overfishing and sources of habitat damage. By proactively ensuring a healthy, wild and sustainable harvest, Alaska is protecting its superior seafood for future generations. If you want to learn more about Alaska Seafood visit their site since it is important to know from where the food your bring to your home table is coming from and which brands embrace sustainability which is so important for the future of our kids and the planet.