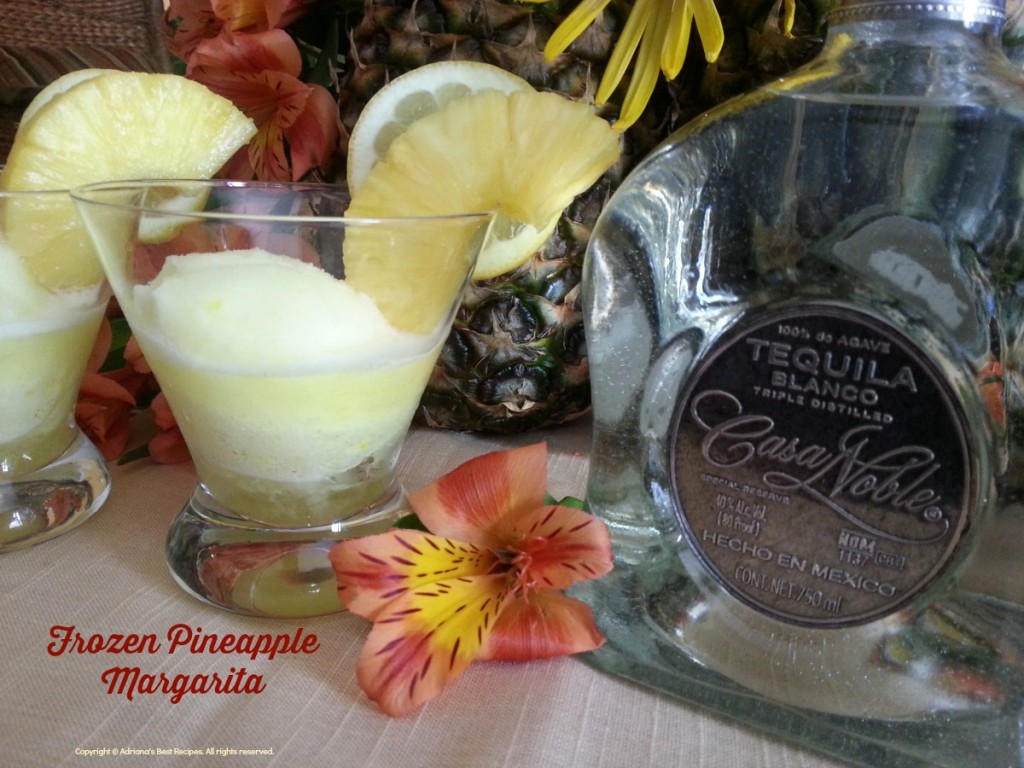 This recipe is brought to you by Casa Noble Tequila who provided us with product to develop this recipe, though all opinions are my own.
Earth day is coming soon on April 22 and what a better way to celebrate but with a frozen pineapple margarita crafted with organic tequila from Casa Noble. For this cocktail we are using Casa Noble Crystal which is a well-balanced smooth tequila with aromas and flavors of raw and buttery sweet cooked agave, mango, and a hint of citrus for a long finish so it really goes well with the fresh homemade pineapple sorbet carefully prepared for this special margarita. I invite you to celebrate the gift of life with this frozen pineapple margarita crafted with love and inspired in the flavors of Mexico and the music from Carlos Santana, one of the owners of Casa Noble.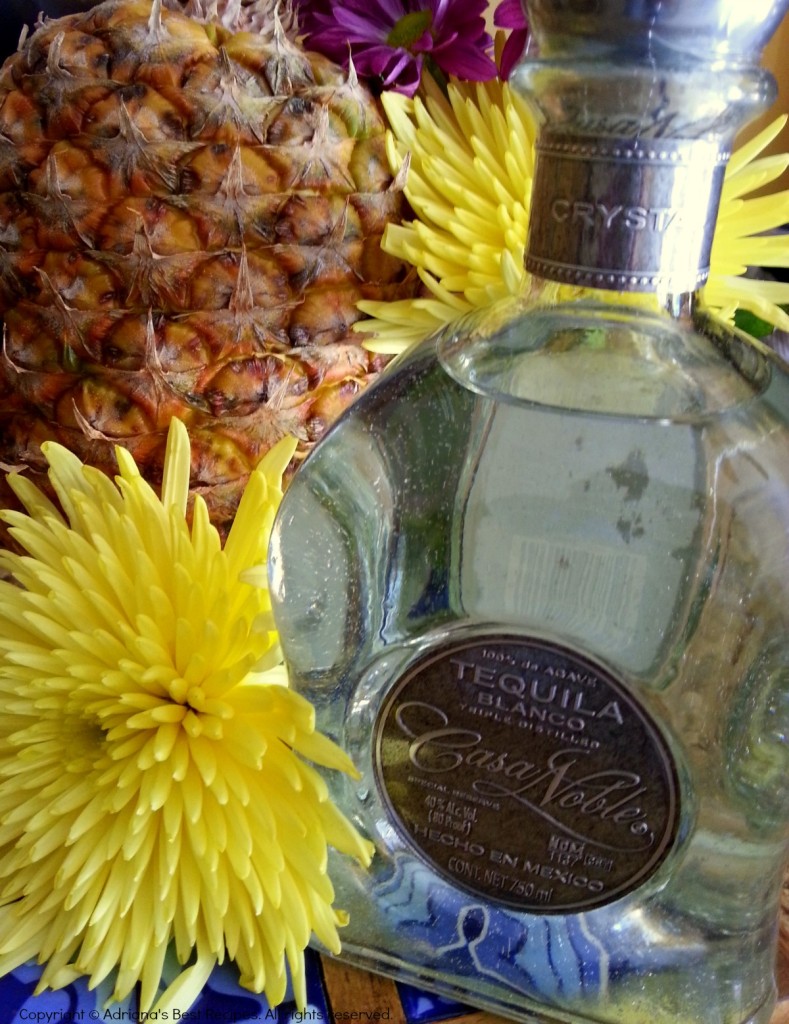 INGREDIENTS
For the sorbet you will need:
3 cups of fresh organic pineapple cut in chunks
4 tablespoons of sugar on the raw
1/3 cup of lemon juice
1/2 cup of water
For the margarita you will need:
2 scoops of pineapple sorbet (one per serving)
1 ounce of Casa Noble Tequila Crystal
2 slices of yellow lemon and pineapple to garnish
Preparation time: 15 minutes for making the sorbet though you have to freeze for at least 6 hours before serving. And 5 minutes to serve the margarita. This recipe serves 2 drinks and approximately makes 4 cups of sorbet. Cost per serving for the sorbet is less than $1.00; cost per drink is around $5.00 dollars. Suggested retail cost of a bottle of Casa Noble Tequila Crystal is around $39.95 plus tax. Cost of this cocktail may vary depending on the market. You will need a high performance mixer or those mixers used for preparing smoothies. If you have an ice cream machine you can use for this recipe, if not the high performance mixer will work fine to cream the sorbet. Start by cleaning the pineapple and cut in chunks, add those to the blender along with the rest of the ingredients. If using an ice cream machine chill the preparation and then pour, let the machine do its magic. If not using an ice cream machine then freeze the pineapple mix in a container for at least 3 hours. Take out of the freezer and scrap this preparation and pour into the blender again to mix. If you like the sorbet like a granita then you can use immediately after the first three hours and right after you mix in the blender. If prefer harder sorbet then pour it back again onto the container and freeze for other 3 hours.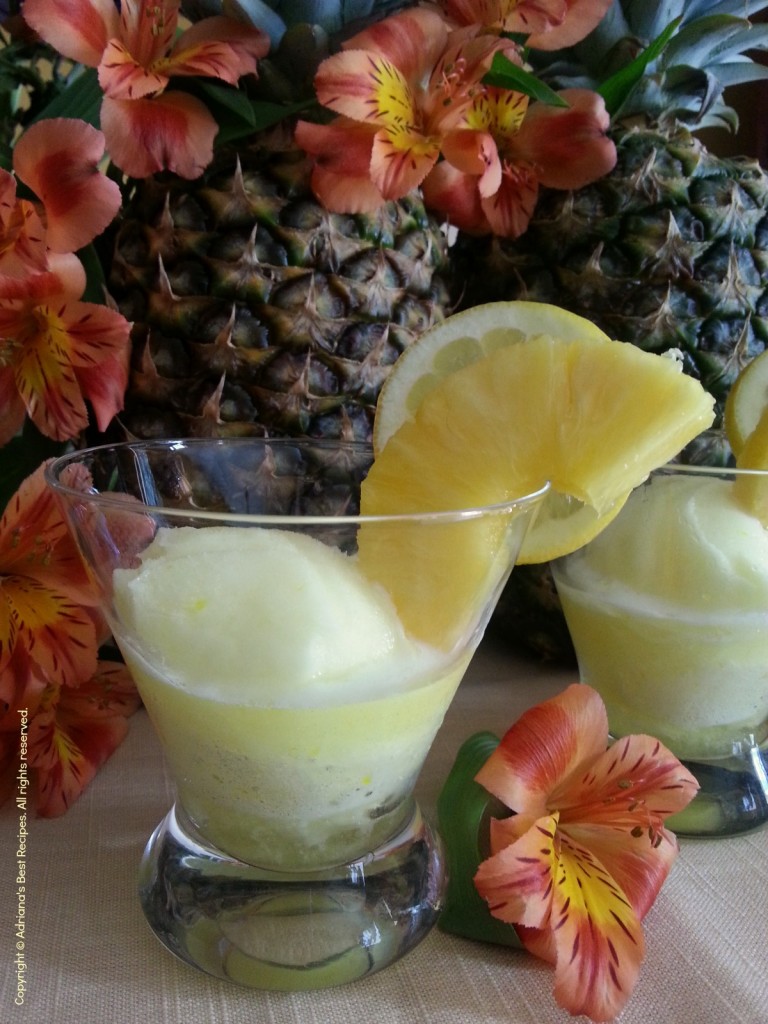 To serve the frozen pineapple margarita add one scoop per glass, garnish with pineapple and lemon rounds, let your guests pour tequila on top of the sorbet and enjoy!
For other cool cocktail recipes I invite you to follow Casa Noble on Facebook and Instagram or simply visit their site and get inspired. You have to be 21 years of age or older, please drink responsibly.
Casa Noble and their Crystal tequila have been awarded with the following recognitions:
SAN FRANCISCO WORLD SPIRIT COMPETITION
Double Gold Medal
Two Time Silver Medal Winner
BEVERAGE TASTING INSTITUTE
Gold Medal
MEXICAN TEQUILA ACADEMY
First Place
OUTSTANDING TEQUILAS OF THE WORLD
Tequila of the Decade
Here a song one of my favorites from Santana featuring Mana "Corazon Espinado" perfect song to enjoy this frozen pineapple margarita with Casa Noble Tequila Crystal, salud!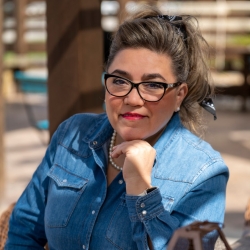 Latest posts by Chef Adriana Martin
(see all)