This post is also available in: Español
This Mojito Iced Sweet Tea recipe is a sponsored conversation written by me on behalf of Tetley® Tea. The opinions and text are all mine.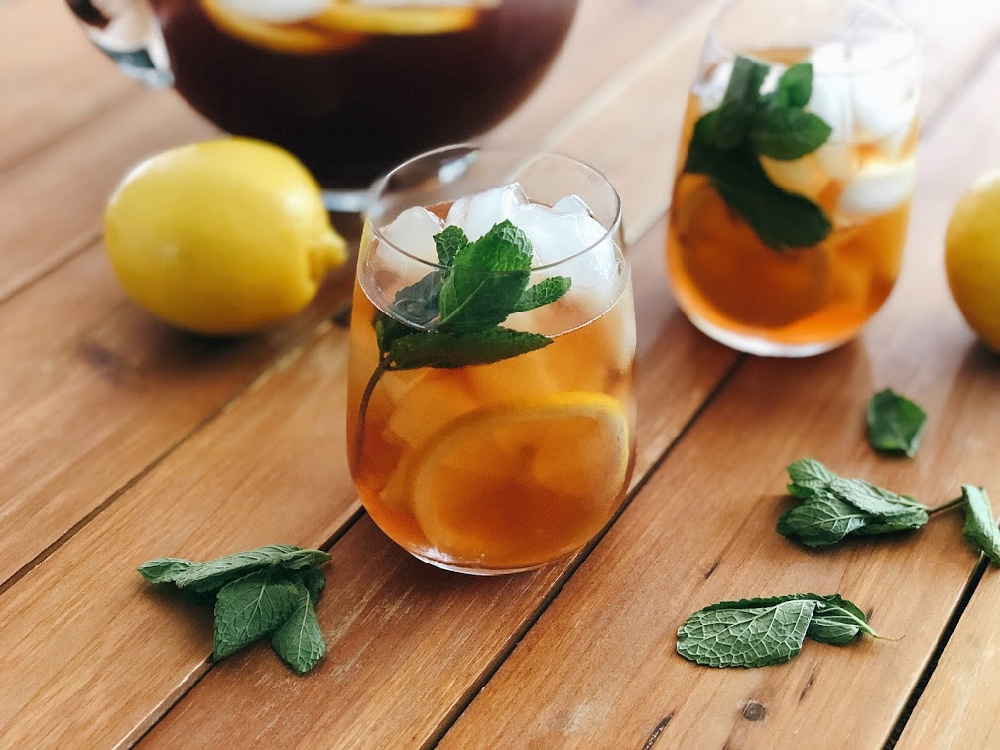 Getting sweet on Tea with Publix New Southern Special Teas with Tetley® Tea.
Southern-style sweet tea is my guilty pleasure. I prepare it at home using different flavors, and today I have created a Mojito Iced Sweet Tea recipe using Tetley Iced Tea, sugar cane, homemade mint extract, and yellow lemon slices.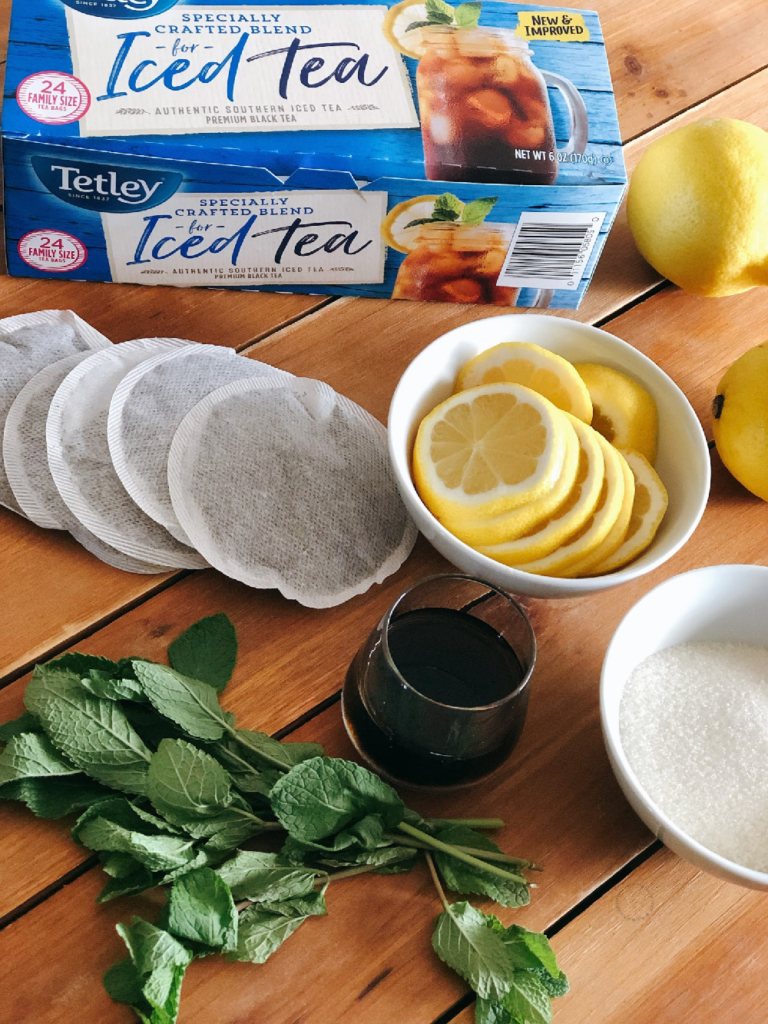 Last year I had the chance to try real deal Southern cuisine favorites at two famous restaurants, one located in Atlanta and the other in Savannah. The iced tea offered at those eateries is one of my favorites as it has hints of mint, and I have tried to replicate the authentic Southern flavors of their sweet tea but haven't been successful until I tried Tetley Iced Tea.
Why I choose NEW Tetley Iced Tea
The NEW and improved Tetley Iced Tea is a specially crafted iced tea blend with 12% Nilgiri Tea to help enhance the tea's crispness and sweetness, which helps hold flavor. Nilgiris, or The Blue Mountains, are a range of hills in Southern India that are home to some of the highest grown teas in the world, which results in a unique combination of fragrance and crispness, making some of the best iced teas.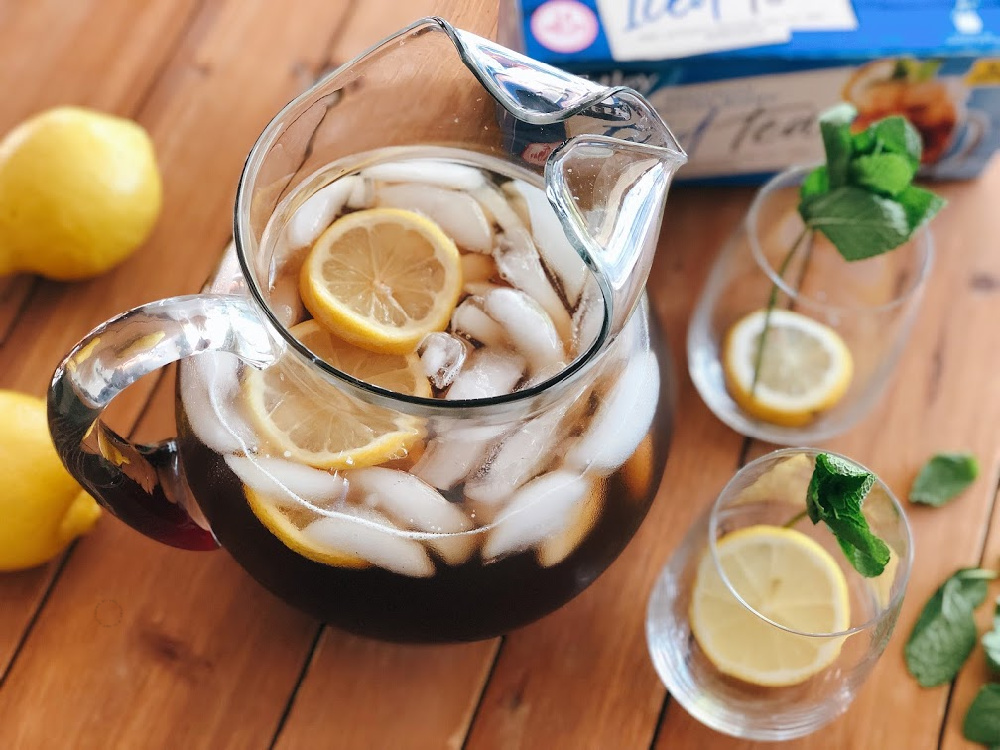 If you are an iced tea lover like me, you will love my version of a mojito iced sweet tea. It is perfect to pair with any meal and to enjoy alone as a midday refreshment. You can bring a bottle of Tetley Tea with you while you're on the go too. Craft your pairings using your favorite juices and herbs, or you can add Tetley Iced Tea to homemade lemonade also; you will be surprised how good it tastes!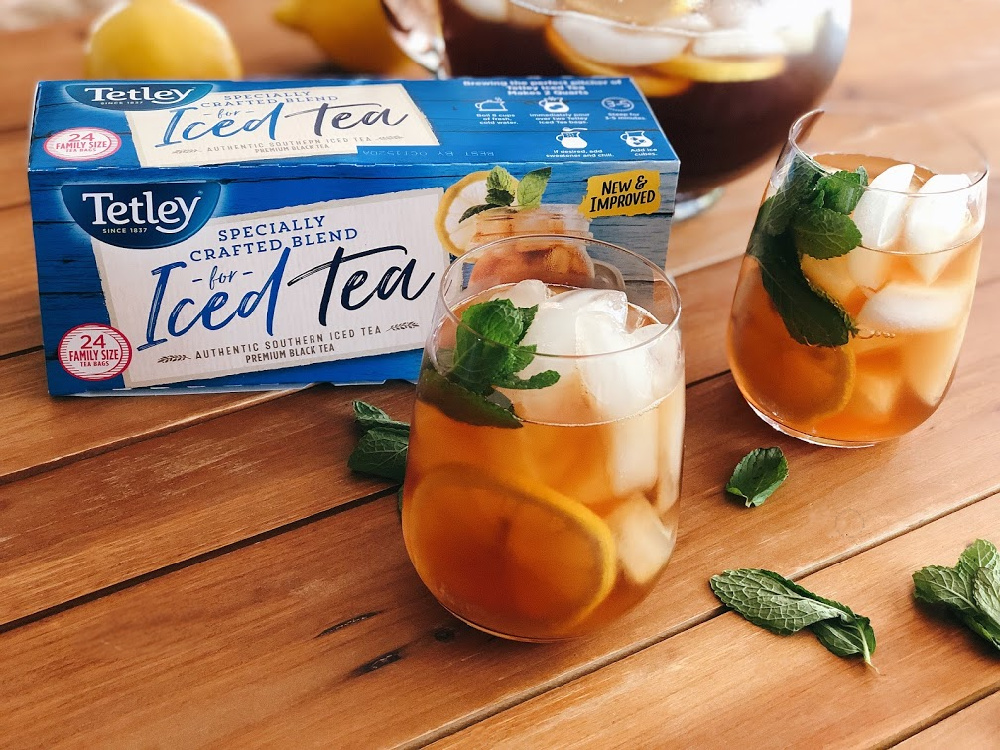 I purchased the Tetley Black Iced Tea 24ct and all the ingredients needed for the mojito iced sweet tea recipe at Publix. I invite you to shop there and grab the special offer!
Buy Tetley® Iced Tea 24 ct. for only $1.50 at Publix® from 1/23/19-1/29-19.
At Tetley Tea they are committed to ensuring a better life for their farmers, better tea for us and a better environment for everyone. Learn more at www.tetleyusa.com.
Herb extracts and how to use them to flavor iced sweet tea.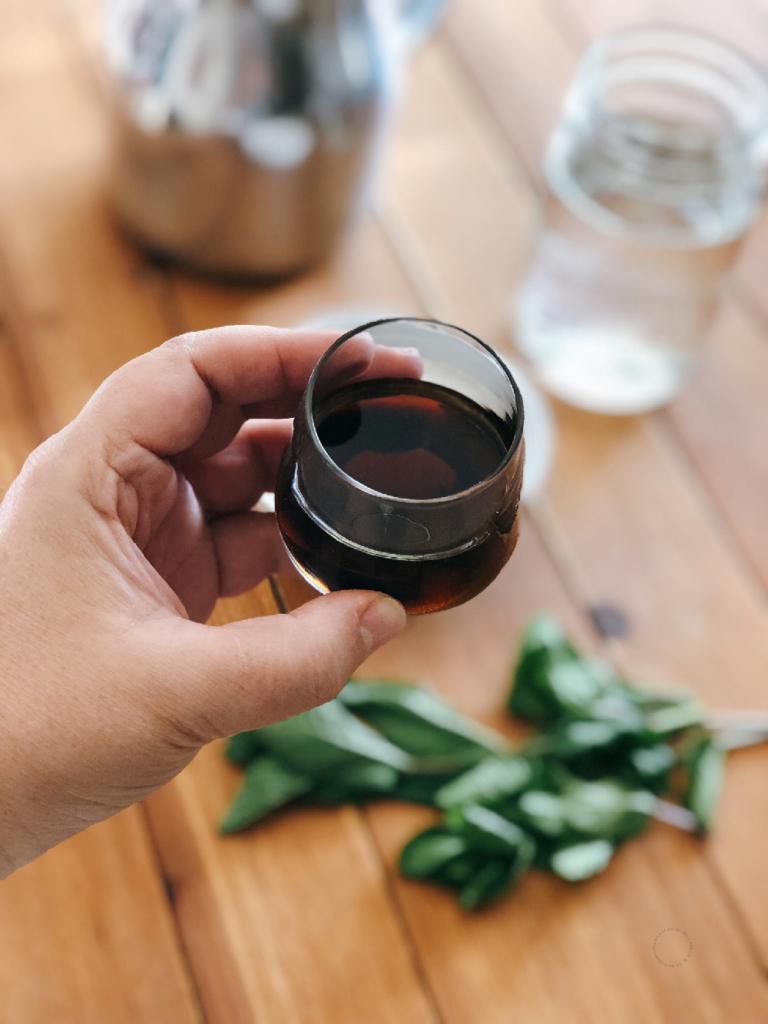 Herb extracts are simple to make and can have a long shelf life when stored or kept in refrigeration. Using extracts adds flavor to beverages and teas without adding sugar.
For making the best mint extract, you will need:
One bunch of fresh mint and a cup of boiling water.
Add the mint sprigs to a mason jar, pour the boiling water, cover with the cap and let it rest until reaching room temperature.
Refrigerate and remove the mint sprigs when the extract acquires a deep green-brown color.
Keep in refrigeration until ready to use.
You can use almost any herb, like basil, lavender, and thyme. All of these herb concentrate preparations pair well with lemonades and sweet iced tea. Start making your favorite combinations and prepare a pitcher of sweet iced tea for with friends and family.
Prepare the Mojito Iced Sweet Tea Today!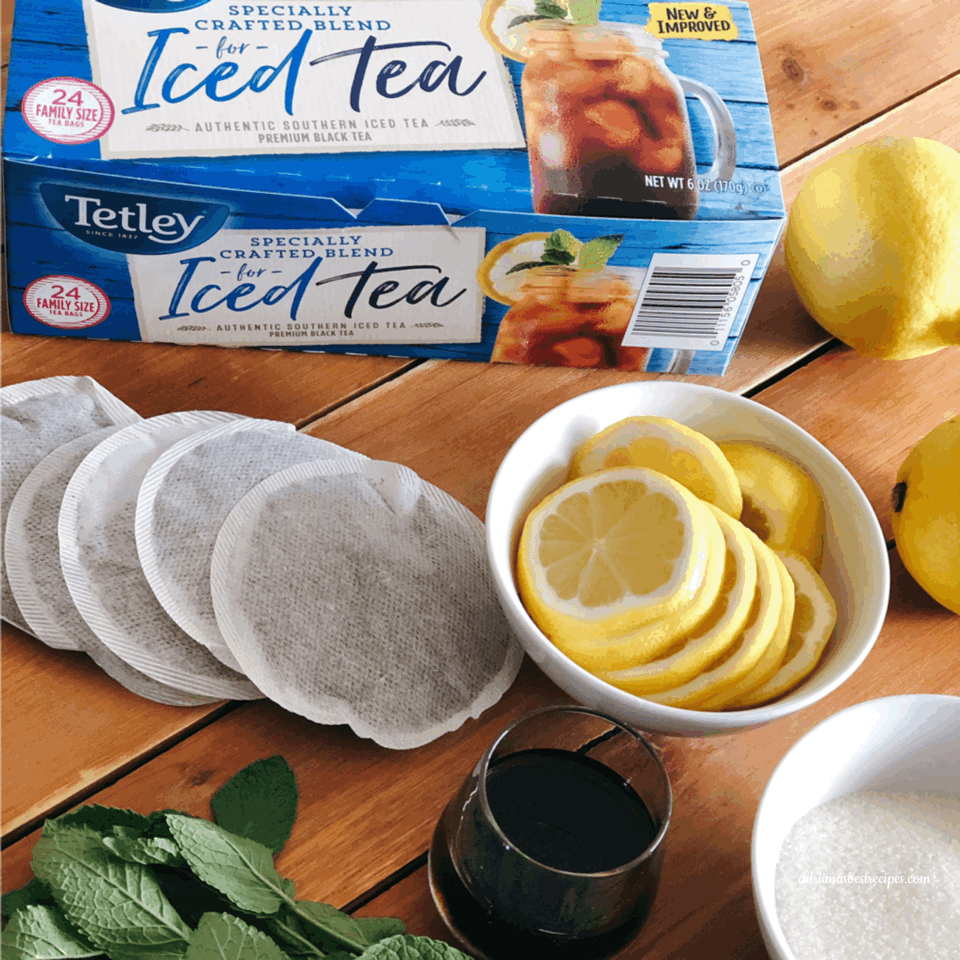 There are many variations and different recipes for sweet tea, but the essential steps remain the same. Sugar is added to the mixture while it is still hot; this is what makes it real sweet tea. Then you pour the tea base into a pitcher with ice. Follow the recipe details below; this recipe is ready in just a few minutes.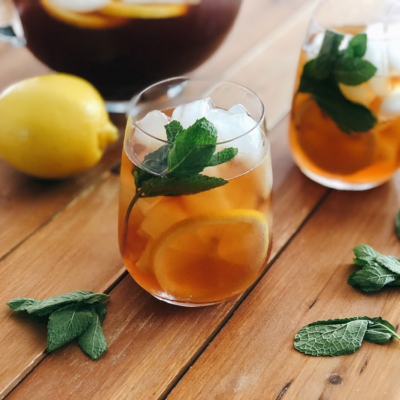 Mojito Iced Sweet Tea
Make Mojito Iced Sweet Tea using Tetley® Tea, sugar cane, homemade mint extract, and yellow lemon slices. A refreshing drink that you will love. Buy Tetley Black Iced Tea 24ct at Publix.
Ingredients
2

bags

of Tetley Iced Tea

8

cups

of boiling water

1/4

cup

mint extract

3

tablespoons

sugar cane

optional

1

yellow lemon

cut in rounds

8

sprigs

of fresh mint

3

cups

of ice
Instructions
Boil 8 cups of water on the stove, or if using a gooseneck electric kettle heat the water at a temperature of 212 degrees Fahrenheit.

Add two bags of Tetley Iced Tea to a tea pitcher and pour in the boiling water. Let the tea steep for 3-5 minutes.

Sweeten the tea with sugar cane or a sugar-free sweetener of your choice.

Add the homemade mint extract to the tea and mix. Pour the tea to another pitcher with ice, add yellow lemon slices, and fresh mint.

Serve cold and enjoy with your meals, as a refreshing pick me up, or on the go.
Notes
Replace sugar cane with a sugar-free substitute. Add the sugar when the tea is still hot. 

Make sure boiling water has a temperature of minimum, 212 degrees Fahrenheit for achieving best flavor.

Tetley Iced Tea offers an authentic Southern style iced tea experience. It is not bitter, never clouds, it is naturally sweet, and is made with premium black tea. 

Nutrition
Serving:
0
g
Calories:
36
kcal
Carbohydrates:
0
g
Protein:
0
g
Fat:
0
g
Saturated Fat:
0
g
Polyunsaturated Fat:
0
g
Monounsaturated Fat:
0
g
Trans Fat:
0
g
Cholesterol:
0
mg
Sodium:
0
mg
Potassium:
0
mg
Fiber:
0
g
Sugar:
0
g
Vitamin A:
0
IU
Vitamin C:
0
mg
Calcium:
0
mg
Iron:
0
mg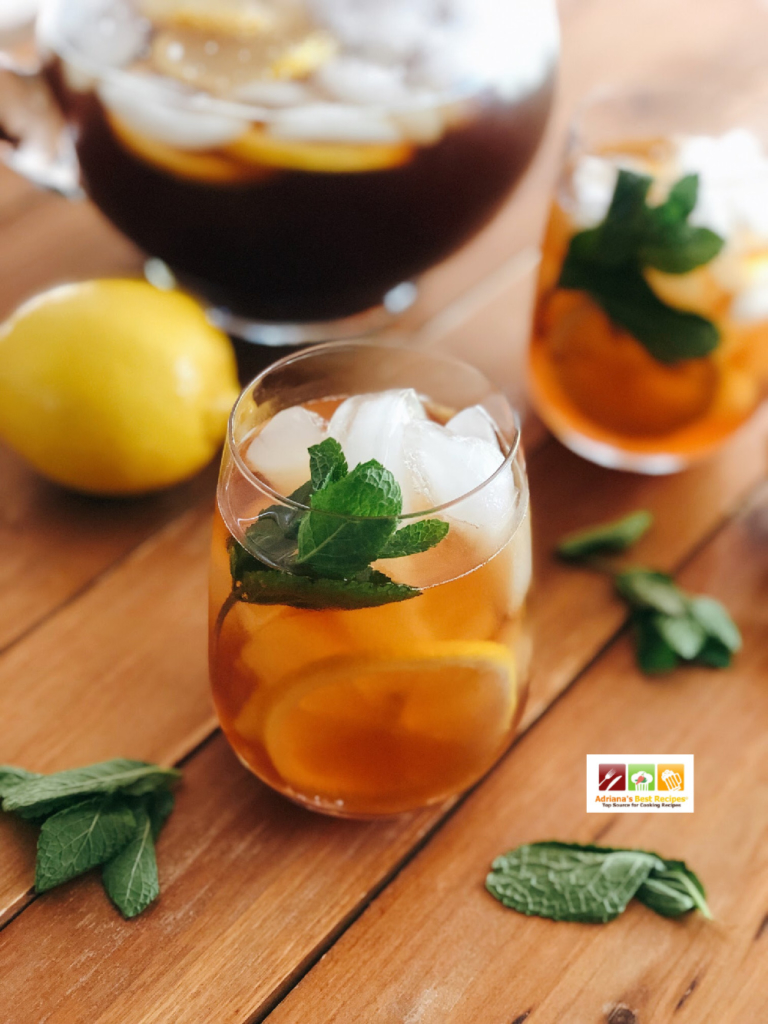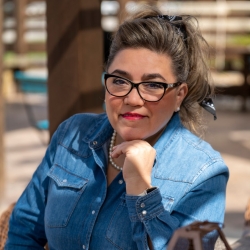 Latest posts by Chef Adriana Martin
(see all)