This post is also available in: Español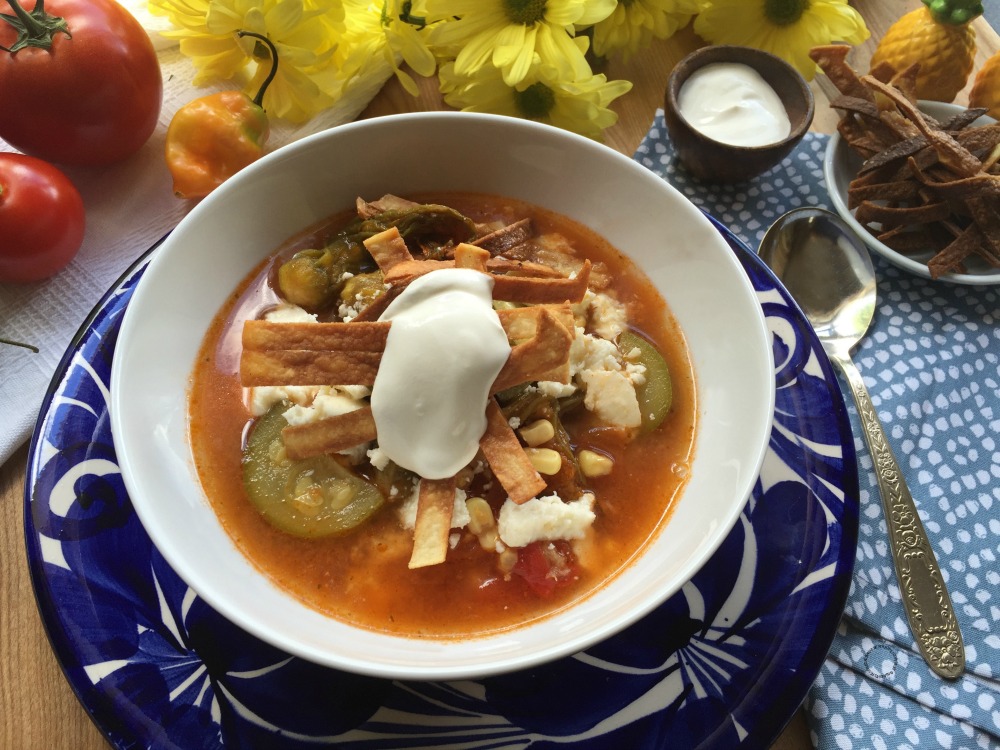 The Mexican Zucchini Flower Soup is one of my favorites for the fall and winter. Brings me so many good memories from home and a nice cozy feeling. Because a bowl of this zucchini flower soup is so comforting and full of flavor. In my Mexican cuisine is very common to use edible flowers in dishes.
We eat hibiscus flower tacos and zucchini flowers in soups and quesadillas. Colorines or gasparitos to add a beefy flavor and deep red color, famous in Veracruz. Huauzontles, an edible flower herb common in Mexico City. And tetechas, a cactus flower used in the poblano cuisine. Not to mention roses for rose flan and ice cream.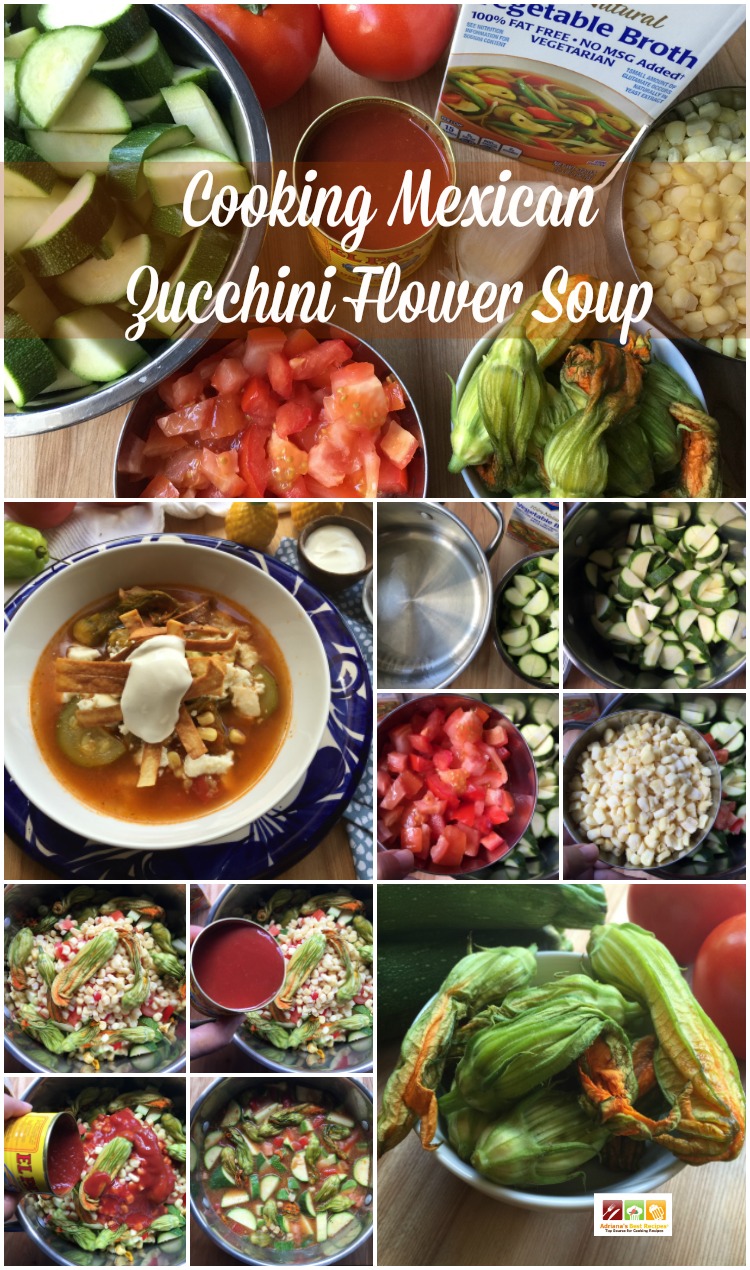 Being the holiday time though would be appropriate to prepare a homey zucchini flower soup made with zucchini, zucchini flowers, corn and fresh tomatoes. Served hot garnished with Mexican crema, crumbled queso fresco, and homemade tortilla strips. This zucchini flower soup is easy to make and ready in no time.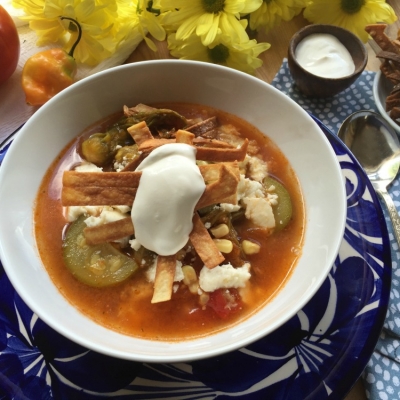 Mexican Zucchini Flower Soup
The Mexican Zucchini Flower Soup is made with zucchini, zucchini flowers, corn and fresh tomatoes. Served hot garnished with Mexican crema and homemade tortilla strips. Easy to make and ready in no time.
Ingredients
4

zucchinis

cut in cubes

1

cup

zucchini flowers

2

cups

white corn

1

tomato

chopped

1

garlic clove

chopped

1

cup

Mexican tomato puree

4

cups

vegetable broth

1

tablespoon

vegetable bouillon

1

teaspoon

corn oil
Instructions
In a soup pan add the corn oil and sauté the zucchinis, the garlic, the tomato, the corn and the zucchini flowers.

Add the Mexican tomato puree, the vegetable broth and the condiments.

Let the soup simmer for few minutes and serve with fried tortilla strips, crumbled queso fresco and Mexican crema
This soup is a great idea to add to the holiday menu or to serve on your weekly meals for a surprising yet comforting soup that will delight everyone in the family. The zucchini flower soup is a vegetarian option since it is made with vegetable broth. And the Mexican crema and the cheese are optional.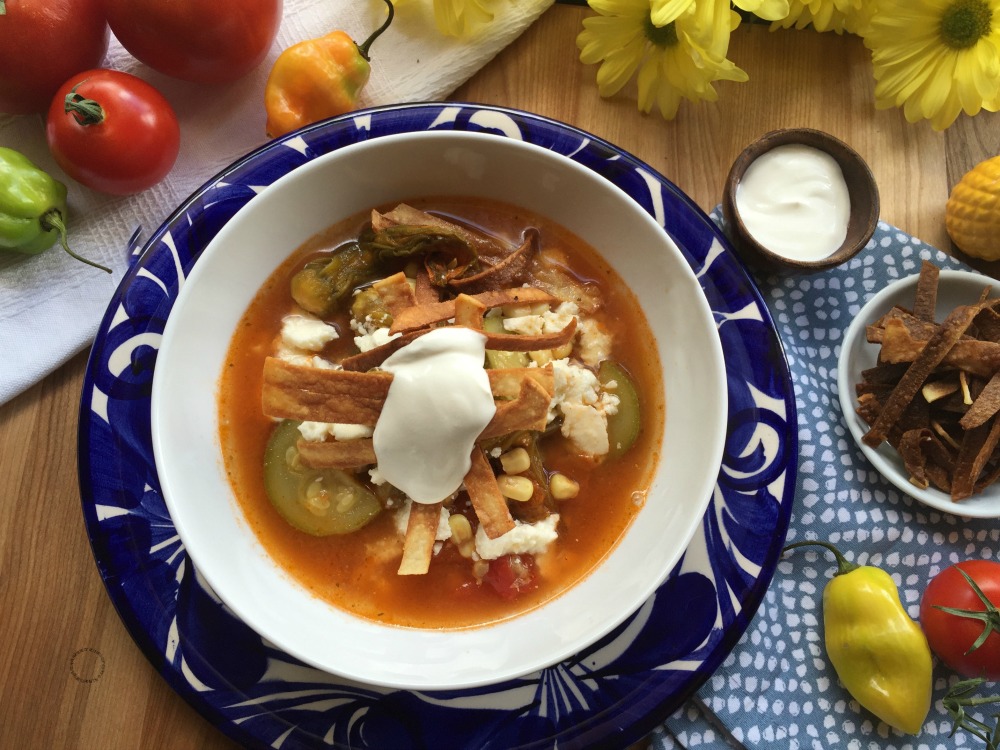 Being the holidays aside from comforting ourselves with soup I want to invite you to join me by making one act of kindness this holiday season. Could be preparing this soup and feeding the elderly or someone in need. Or volunteer at your local church or at the food bank.
You can also join the Holiday Meal Drive with Produce for Kids. Click on the link, like their page or share the post below on Facebook. Every share of the post or new Facebook fan equals one meal donated to help Feeding America disaster relief efforts. Produce for Kids' first Holiday Meal Drive took place during the 2016 holiday season and helped to secure 15,223 meals for families in need through Feeding America. But with your help we can support them surpass the goal.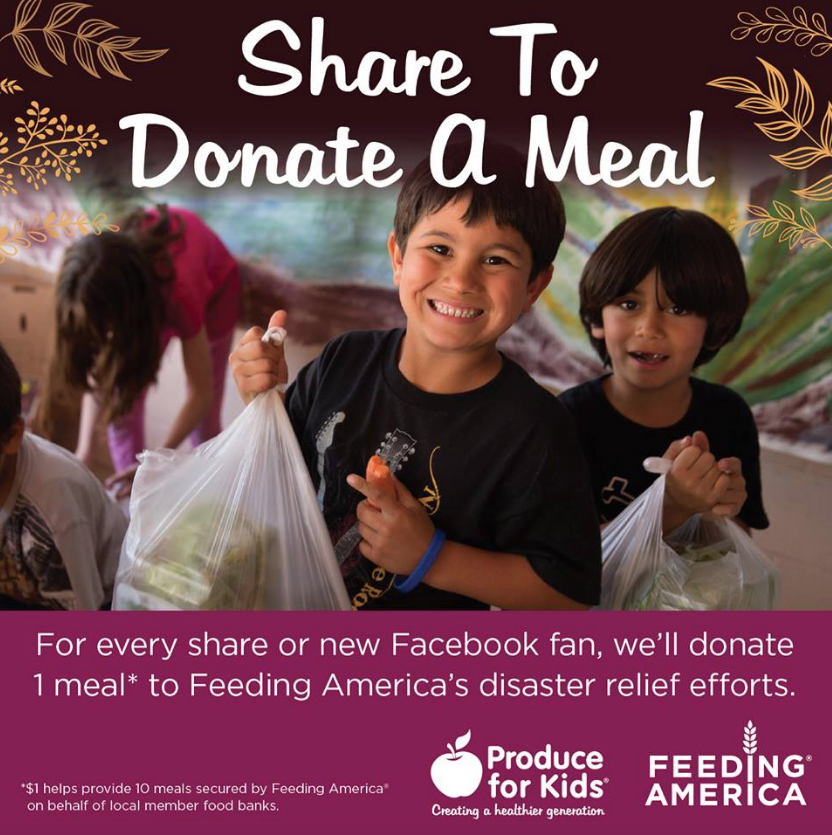 Aside from joining Produce for Kids and Feeding America on this noble cause, we are volunteering at Second Harvest of Central Florida today Giving Tuesday. We are sorting food for families and the elderly in need. Giving Tuesday is an important tradition for the Martin Family. We think giving back to our community is a good cause and a necessity.
Are you ready to try the Mexican Zucchini Flower Soup and take part in 1 random act of kindness before the year ends?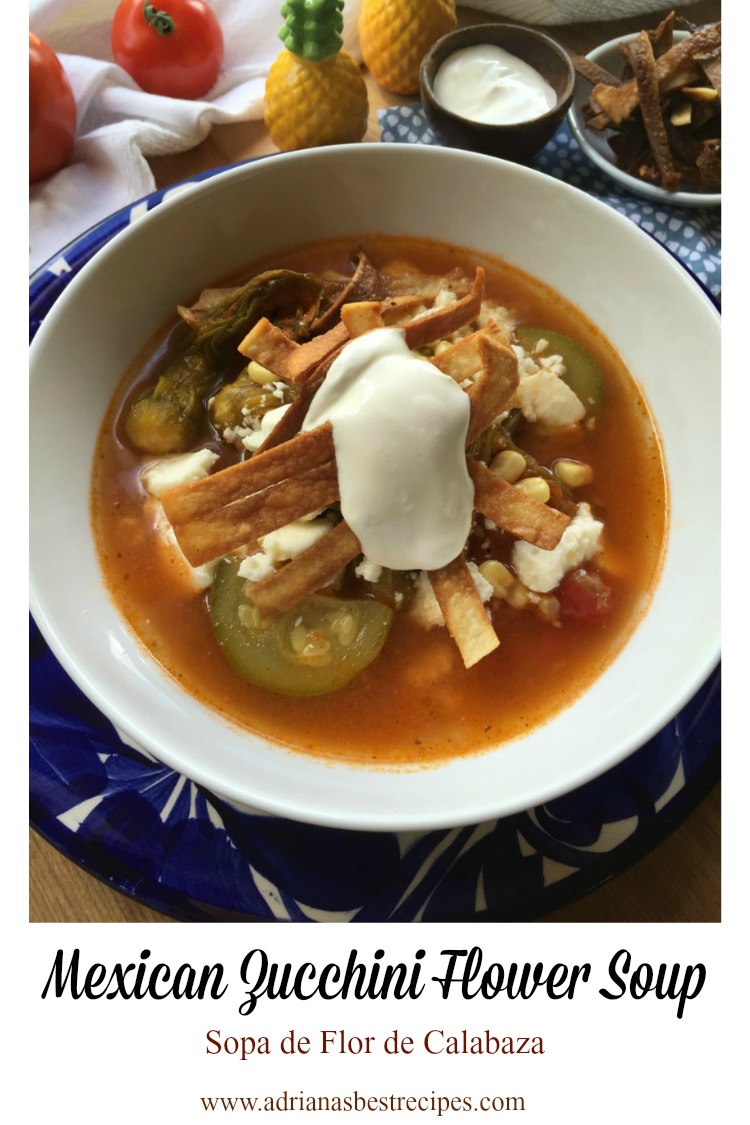 Products from Amazon.com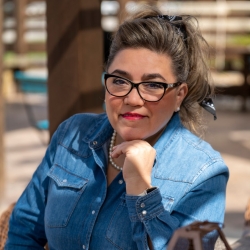 Latest posts by Chef Adriana Martin
(see all)