This post is also available in: Español
This recipe for the Sonora Pork Stew is part of a sponsored collaboration with Smithfield. However, all opinions expressed are my own.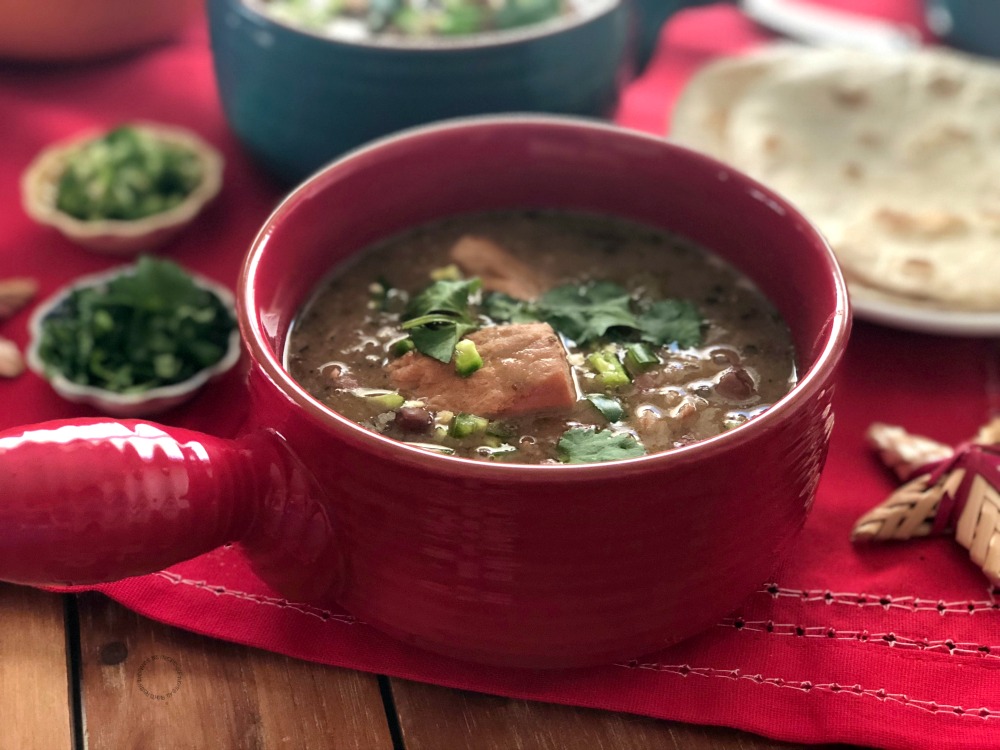 The Sonora Pork Stew is also known as pozole sonorense a recipe that has been passed from generation to generation in my family. This recipe was my Mamá Grande's traditional dish.
Watch the video and learn how to make this amazing Sonora Pork Stew!
The nickname "Mamá Grande" is very common in the north of Mexico. Instead of name our grandparents or great grandparents "abuelos or bisabuelos" we call them Mamá Grande or Papá Grande. My great grandmother was born in Sonora. Her heritage was Irish and Indian Yaqui. In Mexico we also had Native Americans who inhabit the valley of the Río Yaqui in the state of Sonora and you could find them in the states of Durango and Chihuahua too. However their community originated in Arizona.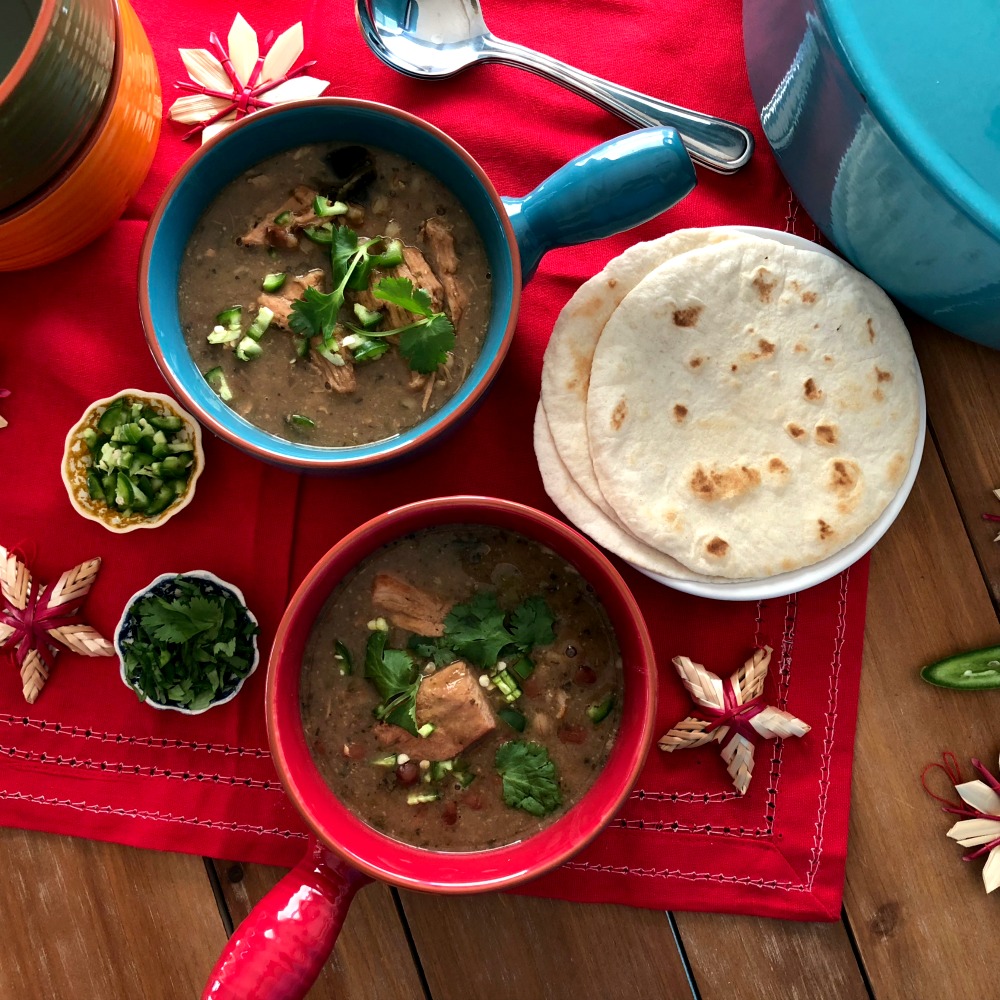 The cuisine in those Northern states in Mexico has influence from the Indian Yaqui culinary culture. And this Sonora Pork Stew is a great example. At home we were used to enjoy this dish when the temperatures dropped. The consistency of the stew resembles a chili but has pinto beans, wheat, chile pasado (a dried roasted pepper that tastes like a poblano pepper) and pork.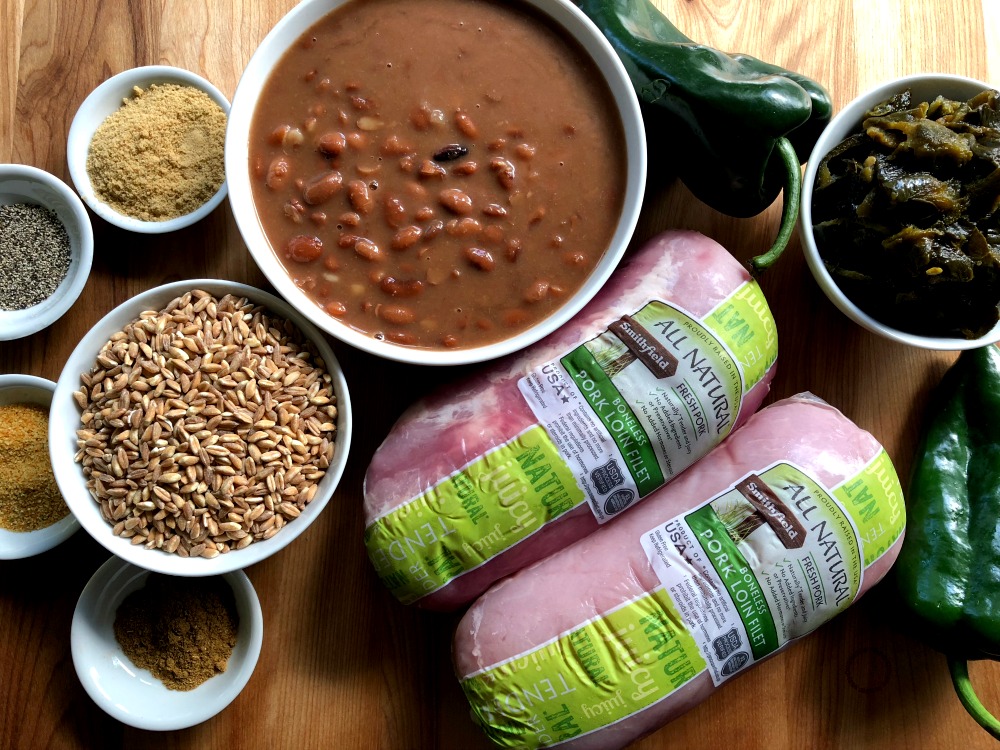 For the stew, I am using Smithfield All Natural Fresh Pork, because of it's quality and freshness. The experts at Smithfield hand-selected and hand-trimmed the pork cuts. And you can tell, because no matter which cut you buy all have great quality, to prepare flavorful meals.
Visit SaborSmithfield.com for delicious recipes ideas and to learn more about Smithfield's quality and freshness.
The Sonora Pork Stew is a complete meal in a bowl. It is served with homemade flour tortillas and fresh garnishes. Such as chopped cilantro and serrano peppers. Some like to add shredded Chihuahua cheese too.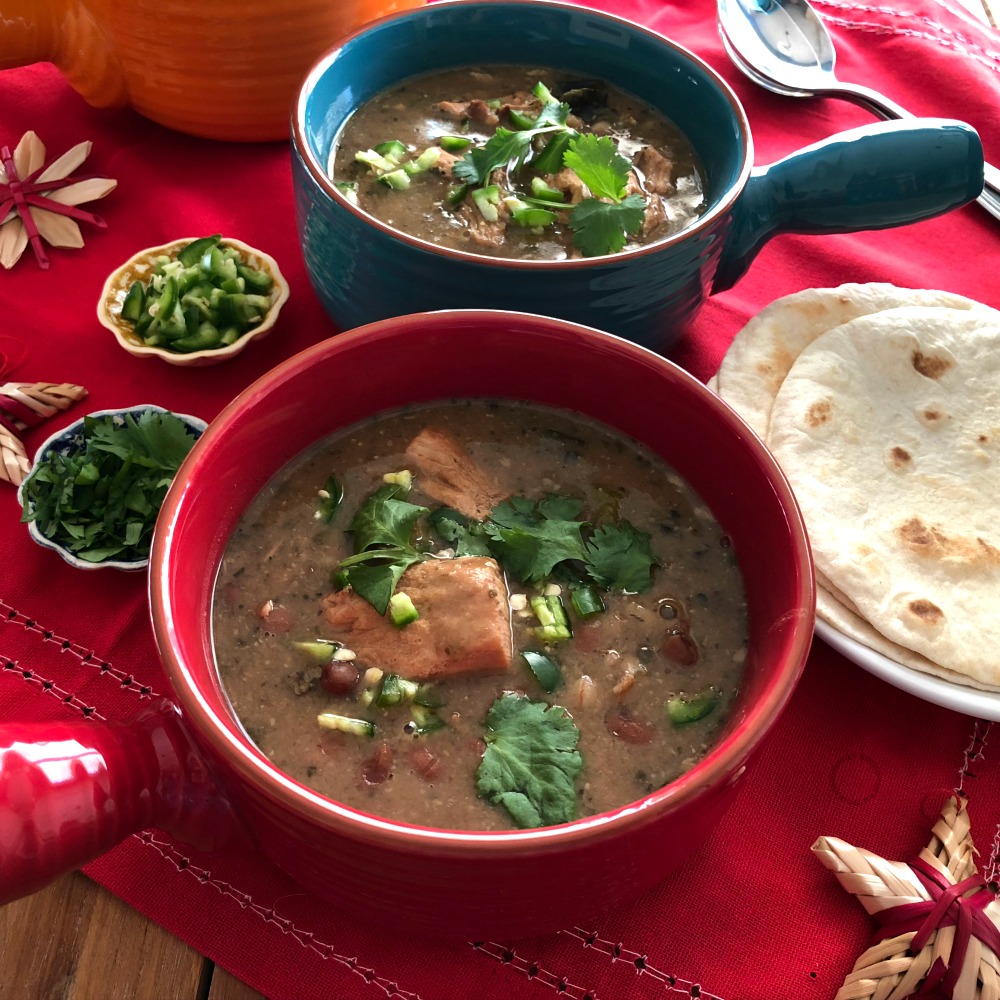 Since the holidays is all about family gatherings this Sonora Pork Stew comes handy. You can prepare it a day or two in advance. The more the stew simmers the better the flavors develop. This stew is hearty and fulfilling. Can be a great option for entertaining at home. Serve for an upcoming Posada or for game day. And why not offer for breakfast the day after Christmas.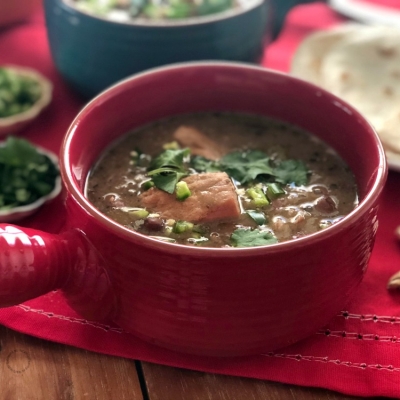 Sonora Pork Stew
Sonora Pork Stew or Pozole Sonorense made with fresh pork loin, pinto beans and wheat.
Ingredients
2

Smithfield All Natural Fresh Pork Loins

medium size

2

cups

cooked wheat

4

cups

cooked pinto beans

3

roasted poblano pepper

chopped

1

tablespoon

cooking oil

1

tablespoon

cumin

1

tablespoon

granulated garlic

1

teaspoon

ground black peppers

2

tablespoons

chicken bouillon

6

cups

water
Instructions
Cut the Smithfield All Natural Fresh Pork Loins in cubes and season with the cooking oil, cumin, granulated garlic and chicken bouillon. Sear the seasoned pork and cook for 45 minutes in the pressure cooker with 4-5 cups of water. Follow safety when using the pressure cooker.

When the pork is cooked shred with two forks and set aside. In a dutch oven add the pinto beans, the cooked wheat, the poblano peppers and add the shredded pork with some of the cooking broth. You can add one cup more of water if desired.

Combine all ingredients well and simmer for 30 minutes. You can add more chicken bouillon or sea salt if needed. Serve the Sonora Pork Stew hot and garnish with chopped fresh cilantro and serrano peppers.
Notes
Pair the meal with homemade flour tortillas. This dish can be cooked in the slow cooker. The more the stew simmers the better the flavor will become, so it is suggested to prepare one or two days in advance.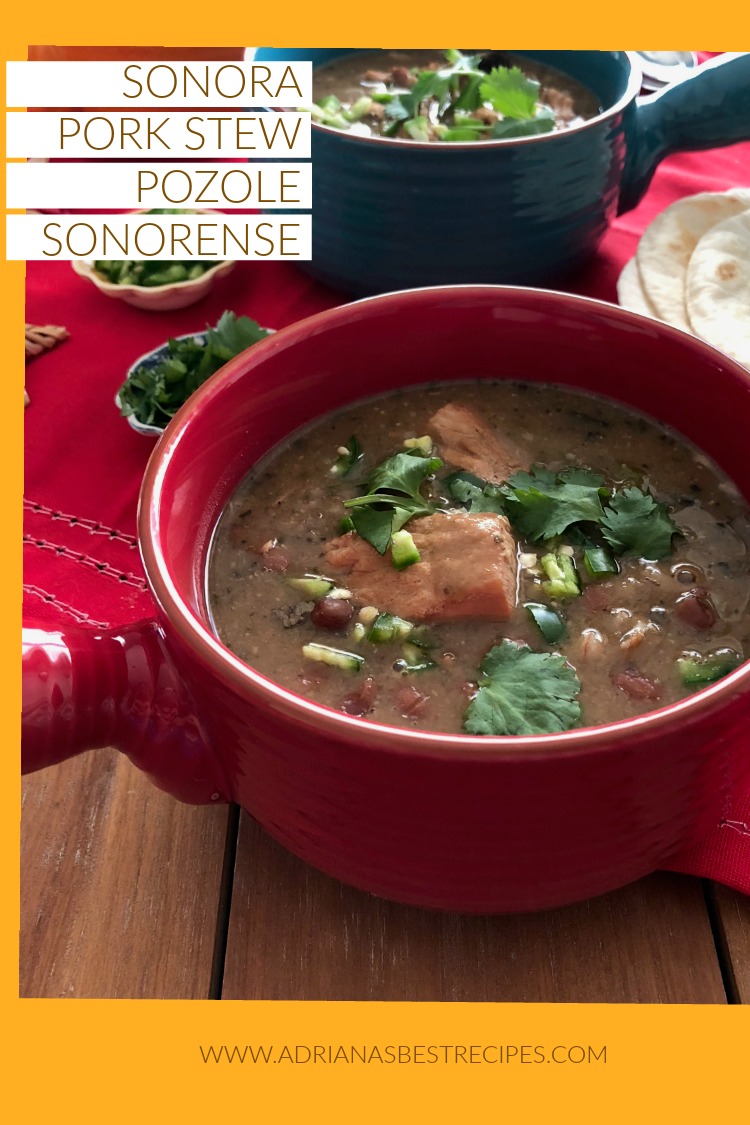 Products from Amazon.com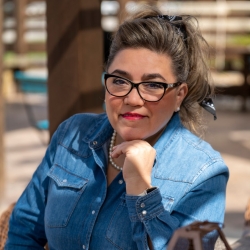 Latest posts by Chef Adriana Martin
(see all)