This post is also available in: Español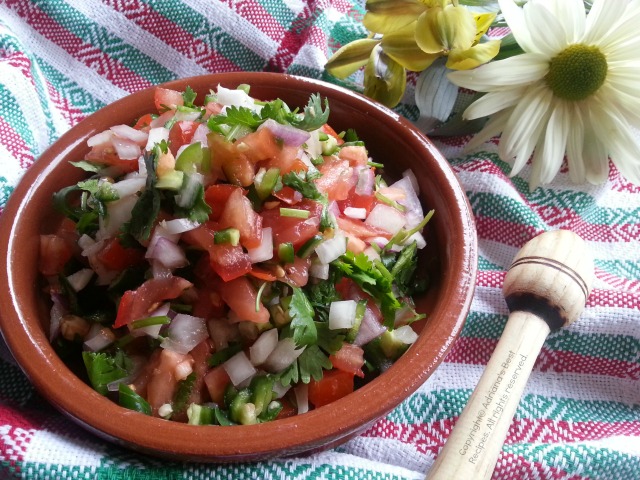 Sauces and salsas are a must in the Mexican cuisine so today I am sharing my special fresh Mexican salsa or so called "pico de gallo". Let's cook!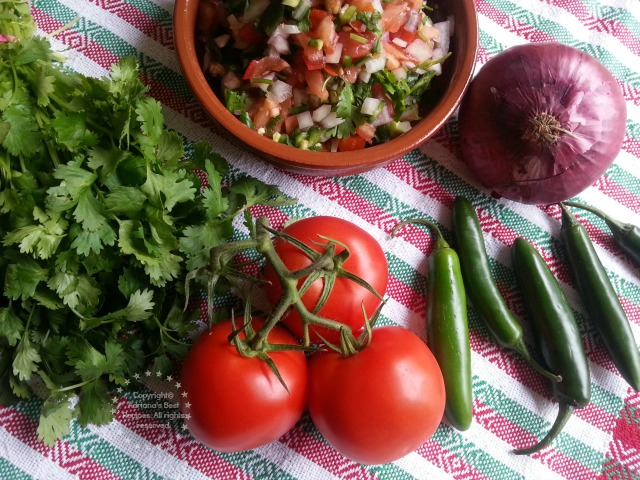 INGREDIENTS
1 medium size purple onion
3 serrano peppers
3 tomatoes on the vine
1 cup of chopped fresh cilantro
1 lemon (juiced)
1 teaspoon of ground cumin
1/2 teaspoon of sea salt
Preparation time: 15 minutes. Yields 3 cups of fresh salsa. Cost per cups les than $2.50 dollars depending on the cost of the ingredients at your local supermarket. You will need a chefs knife, a chopping block and a mixing bowl.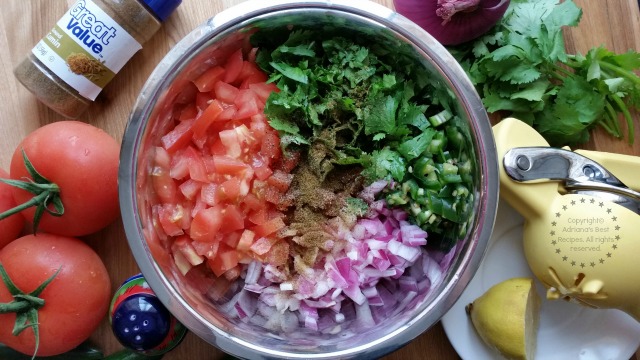 1.- Start chopping the onion and the serrano peppers and place on the mixing bowl.
2.- Then chop the tomatoes and add to the mixing bowl along with the chopped peppers and onion.
3.- Using a spoon mix the ingredients and then season with lemon juice, ground cumin and salt. End adding the fresh chopped cilantro.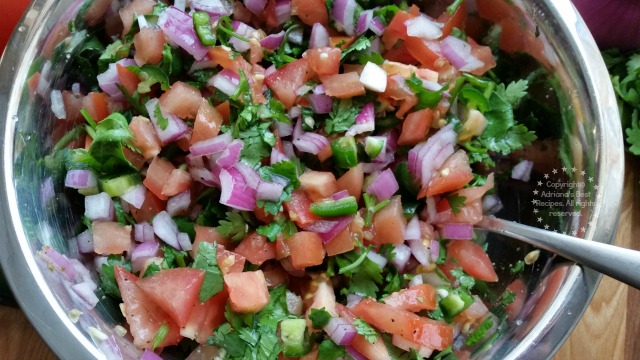 You can serve this fresh Mexican salsa or pico de gallo as an appetizer to enjoy with tortilla chips while sipping on beer or margaritas. You can also use as a garnish for Mexican dishes like tostadas, quesadillas, sopes, rice, grilled meat, nachos, scrambled eggs, you name it.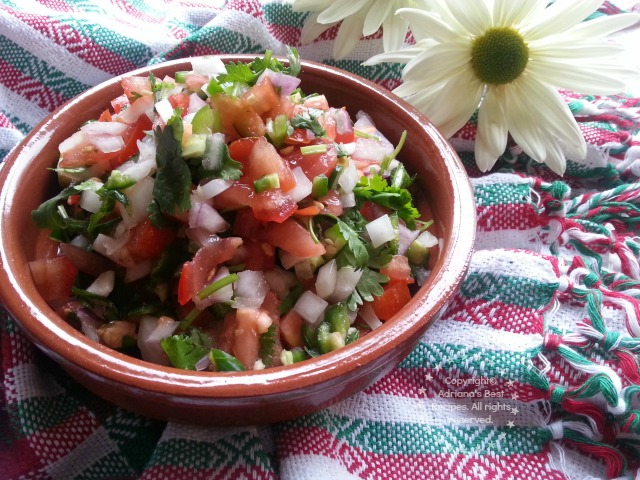 In Mexico this pico de gallo is done with white onion and beefsteak tomatoes which you can use for this recipe if you like. I like the purple onion since it is sweeter than white onion and also I am using tomatoes on the vine from my garden. This pico de gallo or Mexican salsa you have to eat same day you prepare for better results. If you would prefer to blend and get a saucy salsa you can do that too. In cooking is all about personal taste and making recipes your own.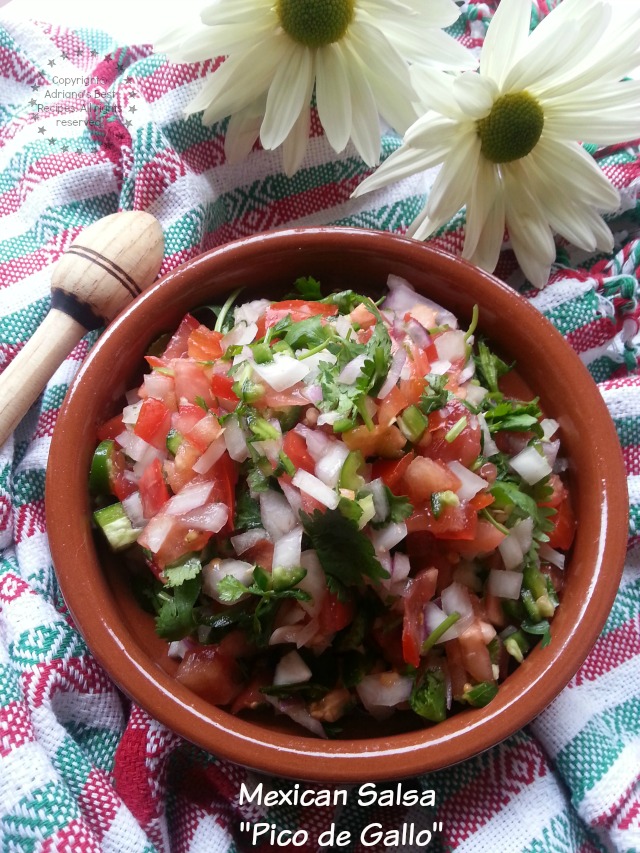 The important thing is to try to cook at home and get to try new dishes and flavors and introduce your family to other options to expand their palate while they learn about culture and traditions through the food you serve.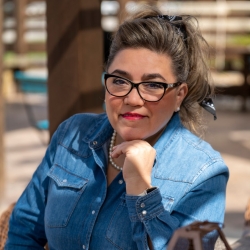 Latest posts by Chef Adriana Martin
(see all)