This post is also available in: Español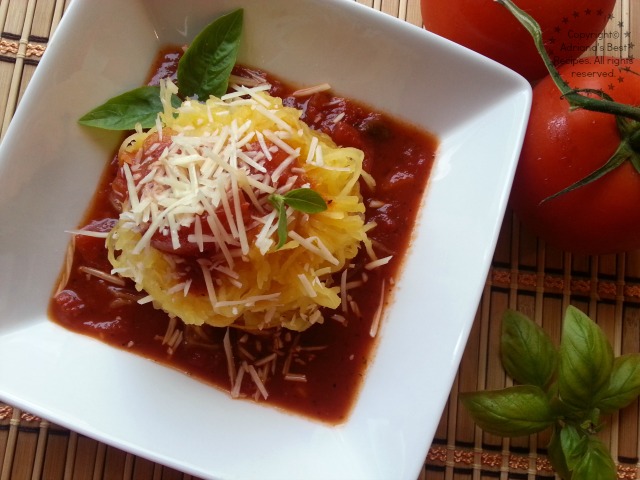 Spaghetti pasta is a favorite in our house yet this Marinara Spaghetti Squash is up there in the list of favorite meals. This is a vegetarian dish, easy, inexpensive and great for those watching the carbs or looking for gluten free dishes. The secret is in the sauce so this what you need to prepare this Marinara Spaghetti Squash recipe for lent or to enjoy as a vegetarian dish option.
INGREDIENTS
1 medium size spaghetti squash

2 garlic cloves chopped

2 teaspoons of olive oil

1 1/2 

cups of tomato sauce

1 1/2 cups of diced tomatoes
2 teaspoons of Italian spice mix
Salt and pepper to taste
1/2 cup of shredded parmesan cheese
1 bunch of fresh basil leaves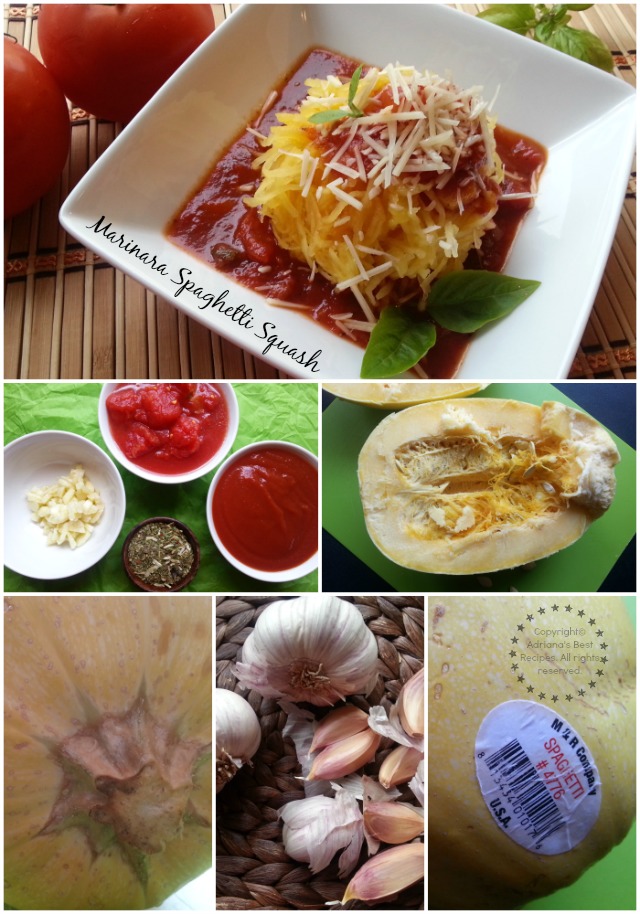 Preparation time: 30 minutes. Serves 4 portions. You will need baking sheet, a pot to cook the sauce, measuring cups and spoons, a knife, and a chopping block.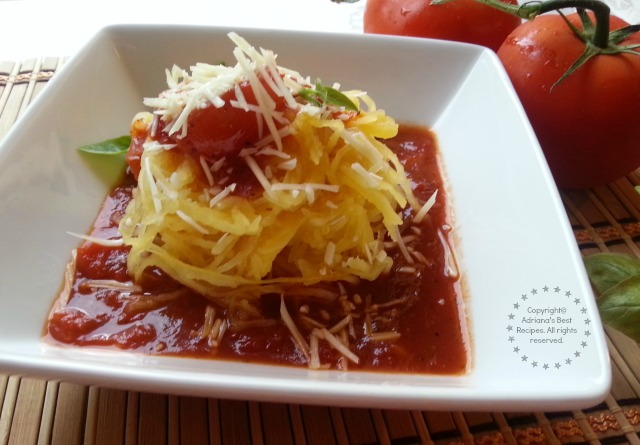 These are the steps to follow to prepare this delicious Marinara Spaghetti Squash:
1.- Start by cutting the spaghetti squash in halves, place both halves on a baking sheet facing down, cover with aluminum foil and bake for 15 to 20 minutes. Take it out of the oven and let it rest.
2.- Prepare the marinara sauce by sautéing first the garlic with olive oil, then add the tomato paste and the diced tomatoes. Season with Italian spices, salt and pepper to taste and let it simmer covered.
3.- Scoop out the flesh of the spaghetti squash with a spoon and you will see that it actually looks like cooked spaghetti pasta.
4.- In a bowl add the sauce, and then  the spaghetti squash. Garnish with shredded parmesan cheese and fresh basil leaves.
This Marinara Spaghetti Squash is the perfect dish, it is light, very well balanced with the sauce and the spices and I am sure your family will love it.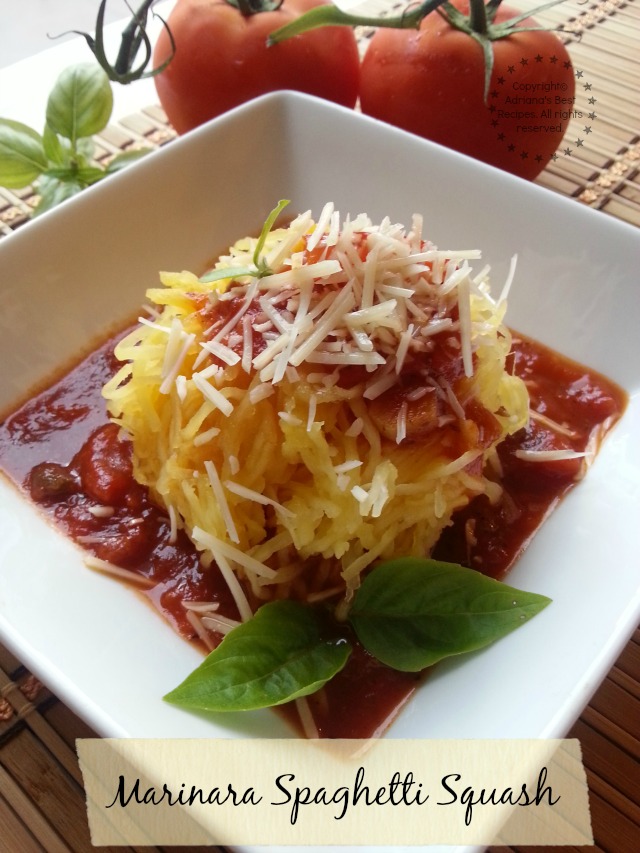 This Marinara Spaghetti Squash recipe is our recipe No. 2 for the Favorite Recipes for Lent edition. If you are looking for vegetarian dishes continue stay tuned for the weekly  lenten recipe. I also invite you to visit my fellow latina bloggers and their delicious options in the recipe linky below.
Lent begins with a rainbow in the sky (Genesis 9:8-15) and the Lord Jesus being tempted in the desert for 40 days (Mark 1:12-15).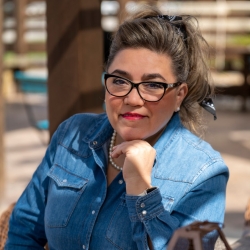 Latest posts by Chef Adriana Martin
(see all)