This post is also available in: Español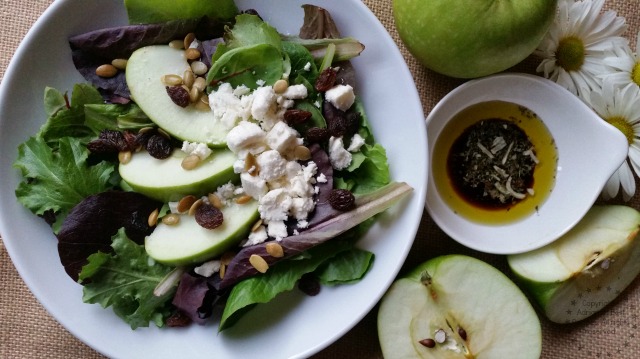 Love salads with fruit and I am certain this green apple salad recipe I just published at Amigas de Comida Kraft you will enjoy a lot while thinking about Springtime activities and plans for spending quality time this coming Spring break with the family.
Salads and fruits are a fresh option to start preparing for the warmer weather, so I'm suggesting this Green Apple Salad recipe with Athenos Feta Cheese. I don't know about you but I am ready for Spring to arrive and with it sunny days, planting flowers and working on my veggie garden.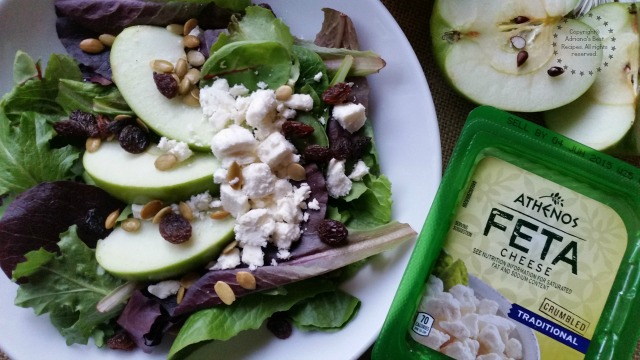 During this time I crave fresh foods like this Green Apple Salad that combines the tartness of the feta cheese, with the sweetness of the raisins and the homemade balsamic dressing. Both flavors pair perfectly with the green apple and the pepitas to provide extra crunch.
This salad is easy to make and you can prepare family style as a quick lunch option with ingredients that are now in season. You really don't have to spend long time in the kitchen to prepare something good for lunch or dinner. It is just a matter of choosing what you can find at the supermarket and make something easy like this green apple salad which is also a great option for lent.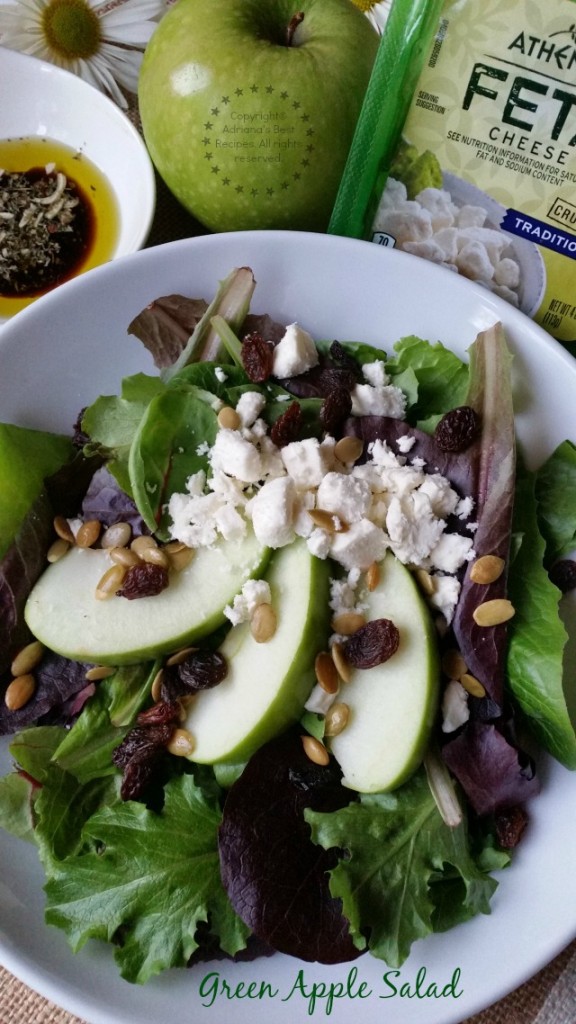 Kraft has an array of different products that help us preparing easy meals fast. Through the site Amigas de Comida Kraft you can get inspired with recipes of my authorship but also with other ideas from the Comida Kraft chefs and fellow Latina bloggers that are part of the Amigas de Comida Kraft team.
The Athenos Traditional Crumbled Feta Cheese you can find in major supermarket stores. It is flavorful and goes nicely with many dishes like pasta, soups and even Mexican cuisines favorites like tostadas.
Let's get inspired for Spring while enjoying a fresh green apple salad like this!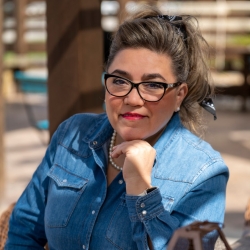 Latest posts by Chef Adriana Martin
(see all)