This post is also available in: Español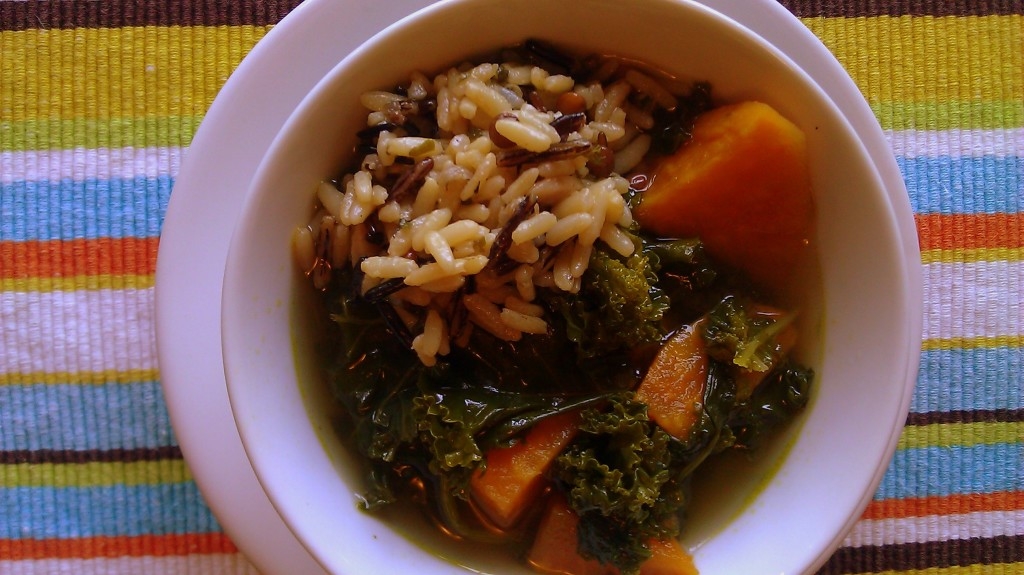 This time of the year calls for hearty soups and why not using what is in season like kale and sweet potatoes, this is what you will need…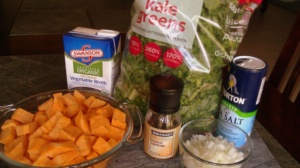 INGREDIENTS
1/2 bag of fresh kale (3-4 cups)
1 cup of chopped white onion
4 sweet potatoes cut in squares
1 package of organic vegetable broth (38 oz)
1 bunch of cilantro
2 teaspoons of olive oil
Sea Salt
Pepper
Preparation time: 30 minutes. Serves 8-10 people. Cost per person $1.50 depending on local ingredient price. You will need a soup pot, chef's knife, chopping block, ladle, soup bowls for serving.
Chop the onion and saute in the soup pot with olive oil, add the kale and combine, add the sweet potato, salt and pepper as needed, add the cilantro and pour the broth. Cover and let it cook for 20 minutes or until sweet potato is tender.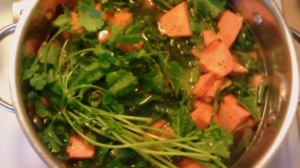 Serve the soup with wild rice and enjoy at hot temperature. The wild rice you can cook the options available in your market or if desired use brown or jasmine rice both are a good pairing for this recipe. Depending on your taste you can also serve without the rice. This soup is very healthy, economical and an excellent vegetarian option. Great for a light lunch or to start a nice dinner.
I invite you to try this recipe and let me know how you liked it.
Happy eating!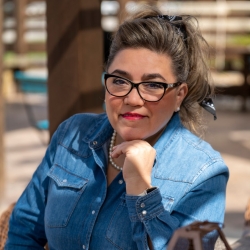 Latest posts by Chef Adriana Martin
(see all)