This post is also available in: Español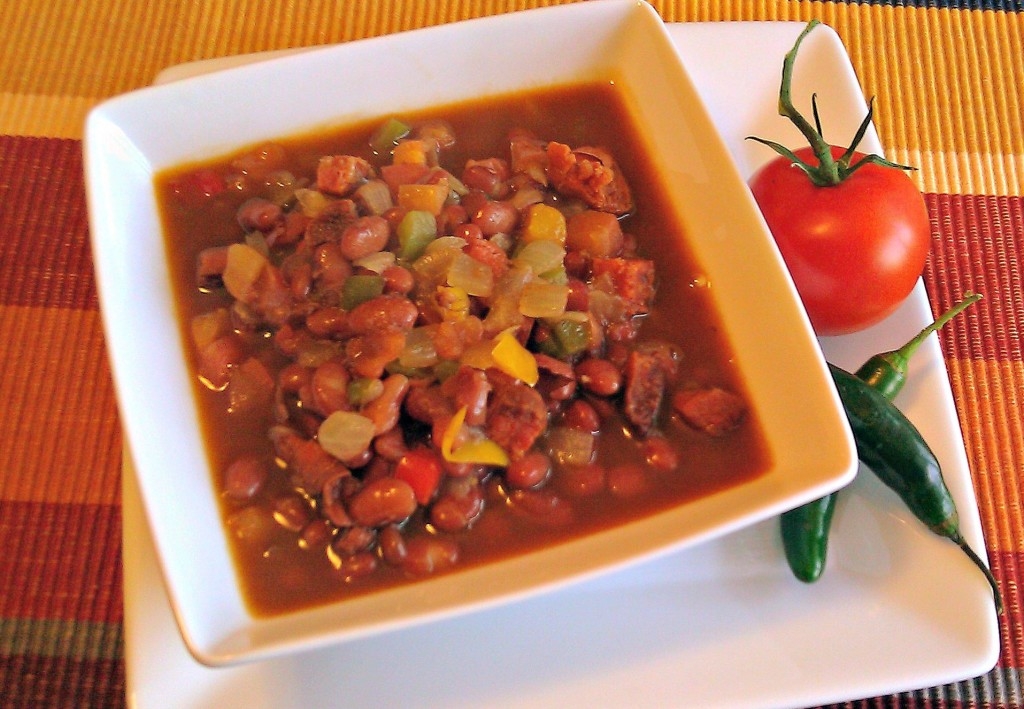 Beans are a healthy ingredient and also a good source of protein, charro style beans are a hearty side dish that often is eaten in Mexico like a soup with fresh flour tortillas. If you are into spicy and full flavor this is a recipe for you. The ingredients needed are:
INGREDIENTS
4 cups of precooked red kidney beans (can use canned)
1 cup of chopped white onion
1 cup of chopped fresh tomato on the vine (can use canned is desired)
1 finely chopped serrano chile
1 finely chopped yellow bell pepper
1 finely chopped red bell pepper
2 links of Spanish chorizo chopped in small squares
2 teaspoons of cumin
1 packet of chicken bouillon
Salt and pepper as needed
Preparation time: 45 minutes though the longest you cook the better taste will develop, recommended to cook a day in advance. Serves 8-10 people. Cost per person $1.50 depending on local ingredients cost. You will need a large soup pot or a dutch oven, spoon, chopping block, chef's knife, bowls for serving.
Precook your kidney beans in a pressure cooker or a dutch oven as directed on the package. Chop all ingredients, start frying the chorizo until golden brown, remove excess fat and add the onion, peppers and cumin. Saute ingredients well add the tomato, chicken bouillon, season with salt and pepper as needed. Pour 4 cups of precooked kidney beans, be sure to add the bean broth if not enough add water. Cover the pot and cook for 30 minutes. Serve hot with fresh flour tortillas.
This dish it was my family's tradition to eat when celebrating "Las Posadas" a tradition that has lived in Mexico for more than 400 years and is a re-enactment of Mary and Joseph's journey from Nazareth to Bethlehem.
Let's get into the spirit and join me celebrating with this family recipe!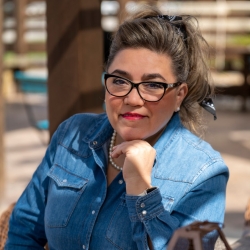 Latest posts by Chef Adriana Martin
(see all)