This post is also available in: Español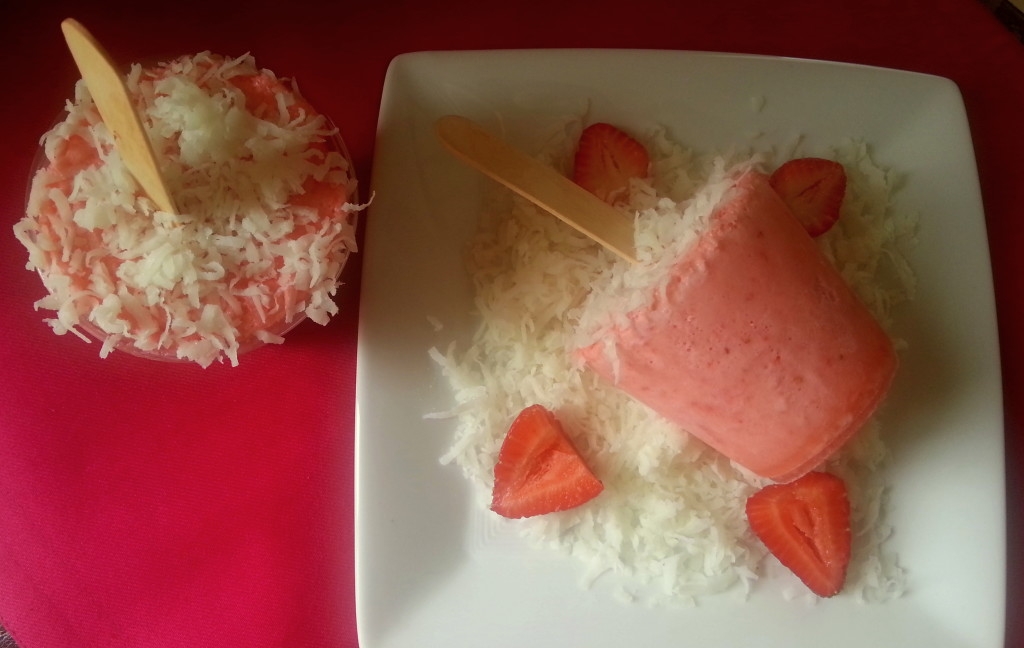 This article and recipe for the Ice Cream For Breakfast Popsicles was develop in collaboration with Give Kids the World to support the Ice Cream For Breakfast grass-roots awareness and fundraising campaign.
I'm sure everyone would love to have ice cream for breakfast and at Give Kids The World Village is a daily tradition inspired by a Village wish family who celebrates the anniversary of their trip by eating ice cream for breakfast, just as they did in the Ice Cream Palace at the Village. My recipe for today is also inspired on this delicious tradition making this fresh strawberries and coconut popsicles yummy and nutritious.
INGREDIENTS
1 pint of fresh strawberries cleaned and washed
1 1/2 cups of condensed milk
3 cups of fresh coconut milk
1 cup of natural shredded coconut
8 plastic cups (9 oz)
8 wooden sticks
Preparation time: 10 minutes, though popsicles need to go in the freezer for 3-5 hours. Makes 8 servings. Approximate cost per person $1.00 depending on your local ingredients cost. You will need a blender.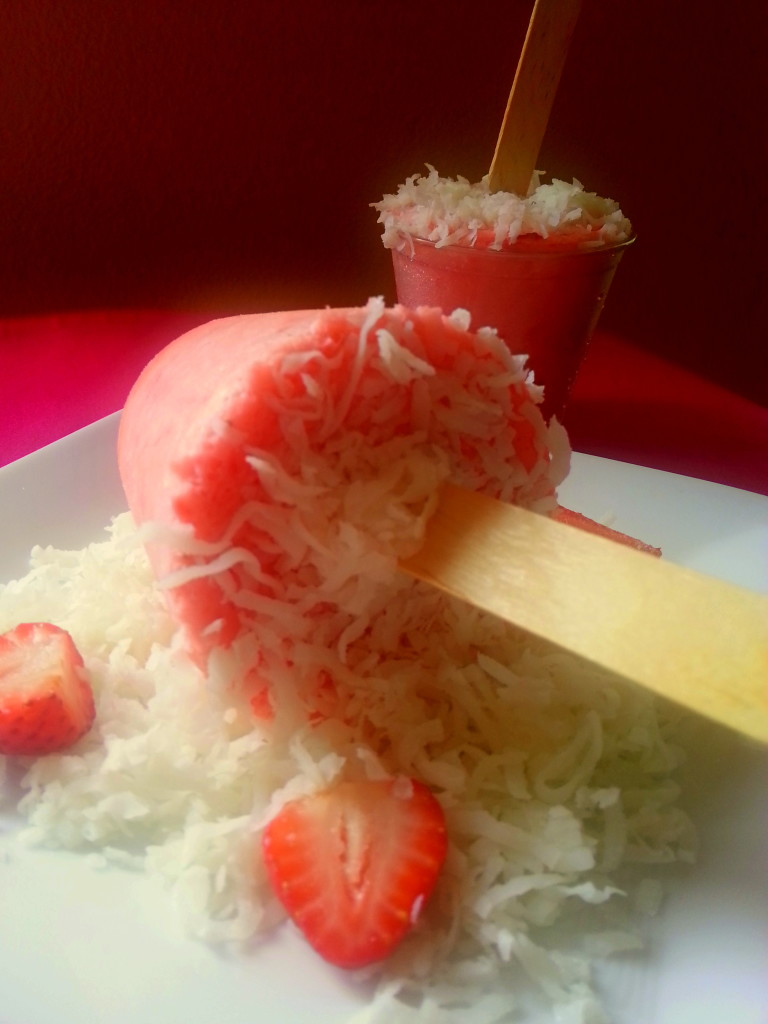 Place all ingredients in the blender and mix well until getting a milkshake consistency. Pour the preparation into the plastic cups and place in the freezer. Let them get firm for about 30 – 45 minutes and then insert the wooden stick. Leave inside the freezer for other two hours. Sprinkle with coconut, pull out of the plastic cup and enjoy.
Give Kids the World is a 70-acre, nonprofit "storybook" resort in Central Florida where children with life-threatening illnesses and their families are treated to weeklong, cost-free fantasy vacations. And to celebrate the ice cream month I'm joining efforts with them supporting the program "Ice Cream For Breakfast" to encourage the community, the families and corporations to support Give Kids The World  by signing up for a virtual fundraising campaign or hosting an ice cream social in their neighborhoods or workplaces.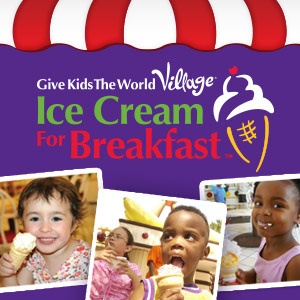 The Ice Cream For Breakfast campaign began on National Ice Cream Day, July 21, and will continue through September 2. If you want to get involved and bring scoops of hope to children with life-threatening illnesses and their families.
I'm a strong believer that helping the community is very important and even more when is the children and Give Kids The World has been serving the Central Florida community and families from all over the world for over 25 years and all they do is based on donations and volunteer work.
I hope to count on your support by pledging to the "Ice Cream For Breakfast" cause, the goal is to raise  $70,000 and you can help us achieving that goal by doing so you're helping kids with life threatening illnesses enjoy themselves for one full week here at the Village with their loved ones.
So let's have "Ice Cream For Breakfast" and pledge!
Now let's enjoy some Ice Cream For Breakfast Popsicles!
http://www.youtube.com/watch?v=awsb3QbUI1c&feature=share&list=PLDCD0901BE3671F1D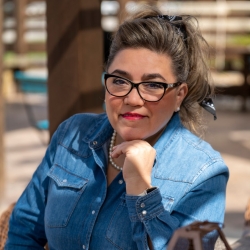 Latest posts by Chef Adriana Martin
(see all)