This post is also available in: Español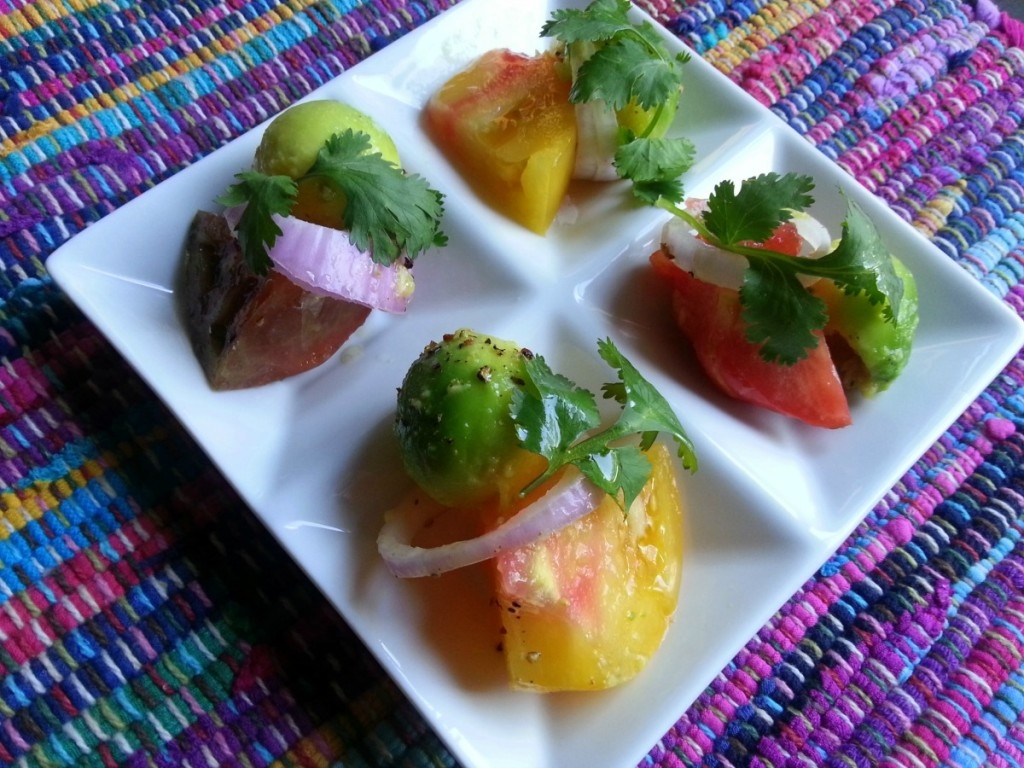 Heirloom tomatoes are a burst of flavor in your mouth and now you can find them at your favorite farmers market and also at major supermarkets that sell organic veggies. Heirloom tomatoes are so valuable because every variety is genetically unique and have evolved resistance to pests and diseases by adapting to specific growing conditions and climates. You can find them red, green red, yellow, deep red purple, with strips you name it. They are so beautiful and flavorful that is why got inspired to prepare this easy and refreshing salad and pair the heirloom tomatoes with local Florida avocados which are also in season. These are the ingredients you will need to prepare this Heirloom Tomato and Avocado Salad: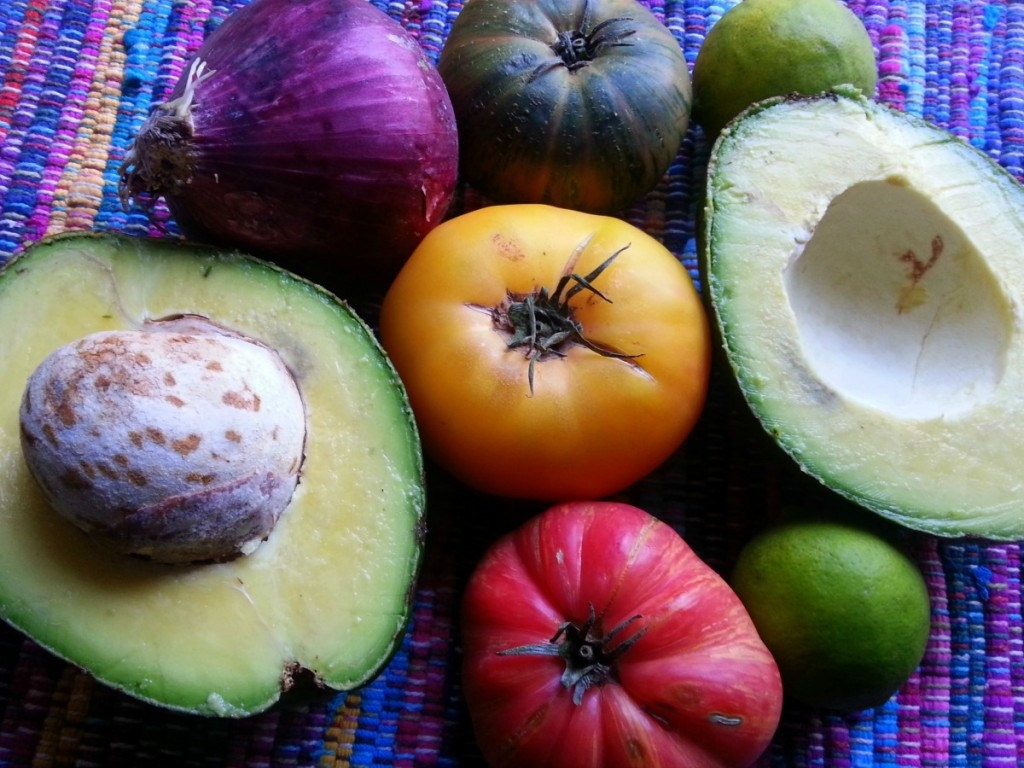 INGREDIENTS
3 heirloom tomatoes cut in quarters
1 Florida avocado cut with a melon baller
1/2 purple onion cut in rounds
2 limes (juiced)
1/2 cup of olive oil
1 bunch of cilantro leaves
Salt and pepper
Preparation time: 15 minutes. Serves 6 guests. Cost per person $5.00. You will need a melon baller to make avocado balls, a pairing knife, a chopping block, a salad bowl and serving dishes.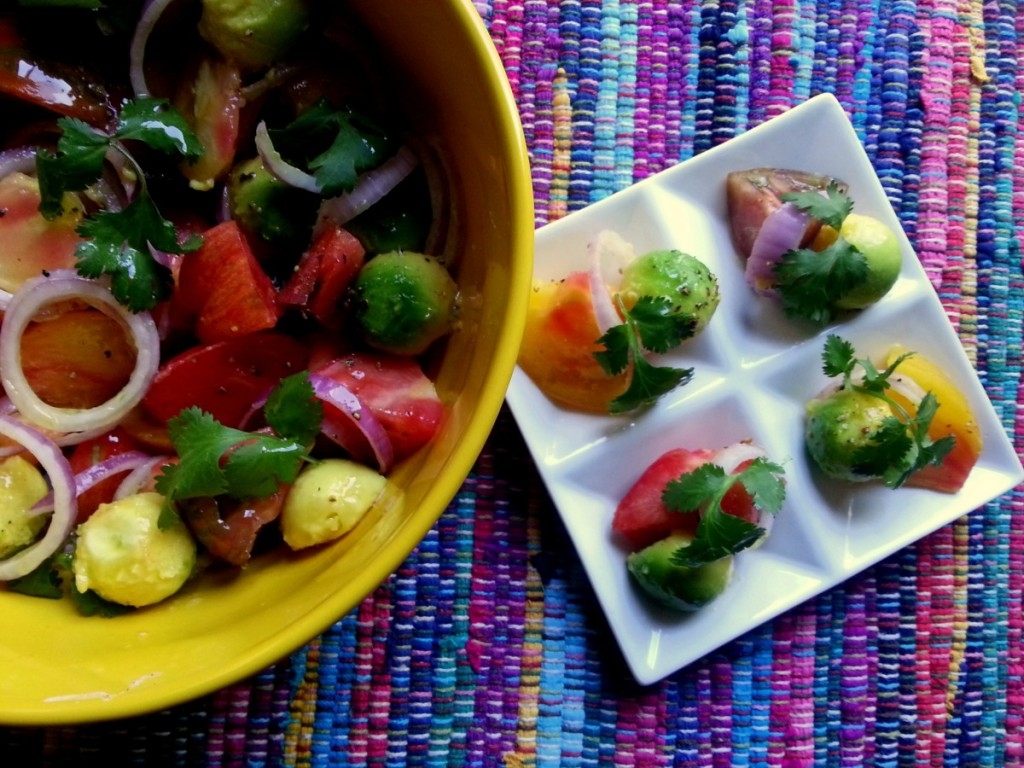 Start the prep by cutting the onion and the tomatoes. Then with the melon baller cut small balls of avocado. Ina bowl juice the limes and add the olive oil, salt and pepper, combine well. In a salad bowl add all the ingredients and drizzle with the lime olive oil dressing. I chose very simple flavors to let the tomatoes and the avocados shine. When you have such a great ingredient that is so flavorful you really do not need more than a simple vinaigrette to serve.You can start a meal with this salad o eat for lunch. Heirloom Tomato and Avocado Salad is a seasonal and fresh option to start the fall. I invite you to try seasonal products you will love them!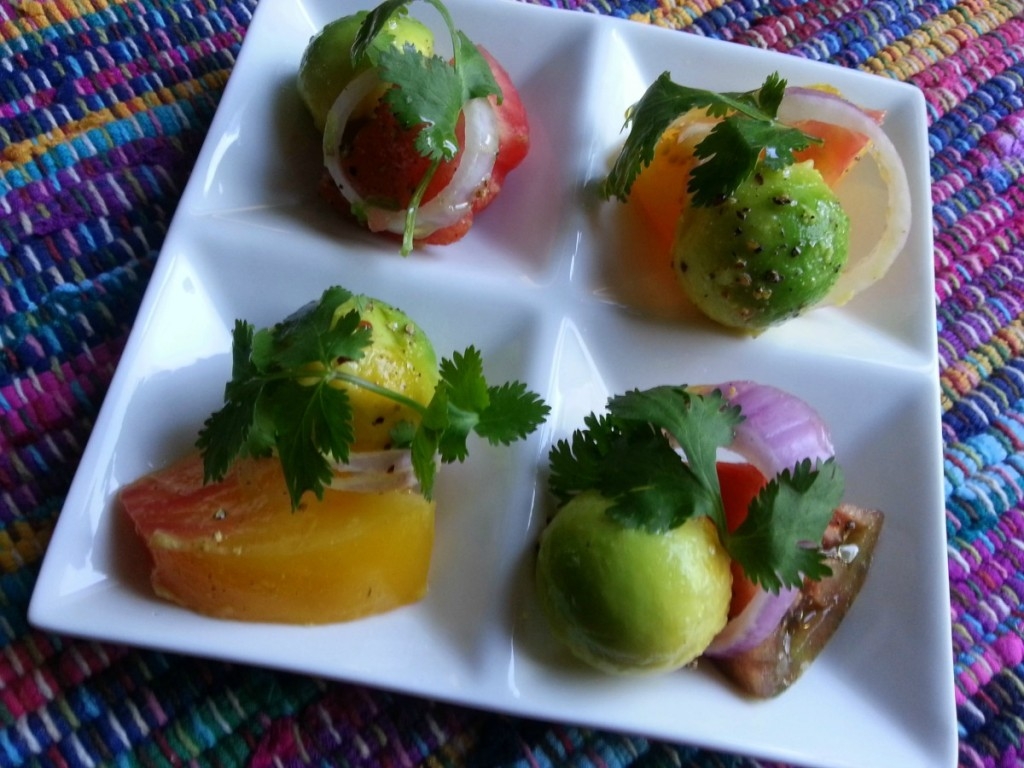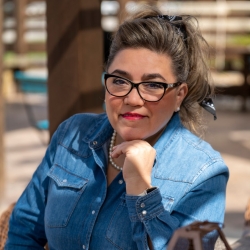 Latest posts by Chef Adriana Martin
(see all)