This post is also available in: Español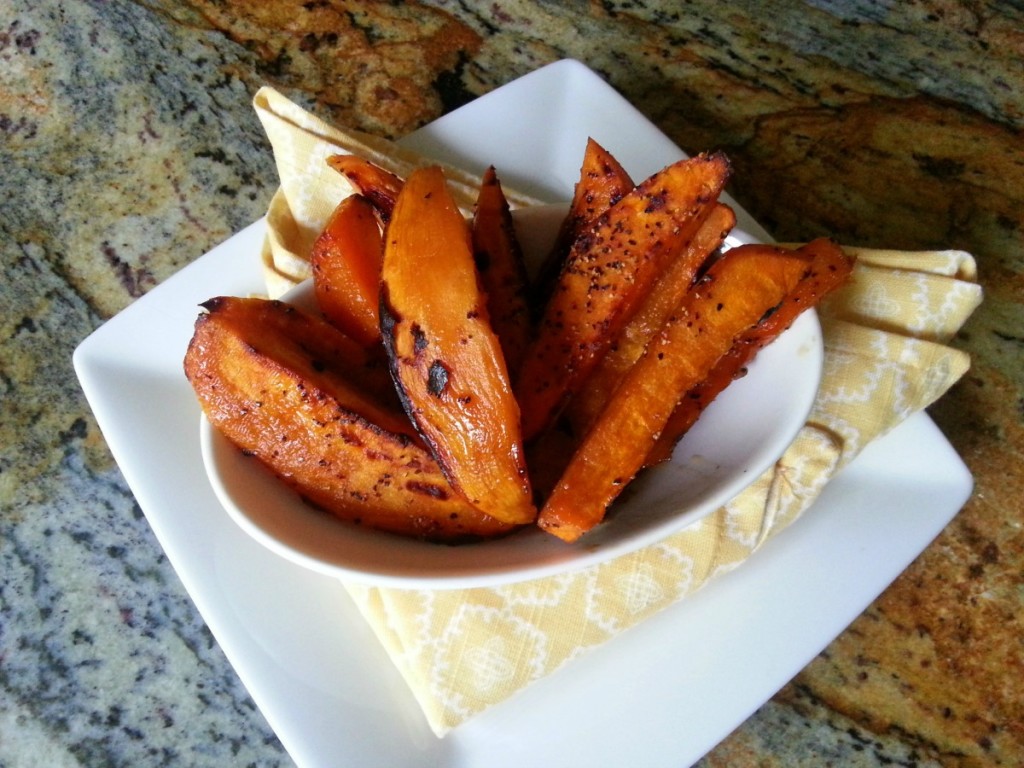 I confess I love everything that is fried though sometimes we have to look for low fat options to serve to our family, and this Labor Day weekend is a good time to serve this sweet potato fries with juicy grilled burgers or hot dogs. Sweet potatoes are inexpensive, nutritious, a good source of vitamin A and beta-carotene. This recipe is very easy and quick here the details.
INGREDIENTS
4 medium size sweet potatoes peeled and cut in thick slices
2 teaspoons of olive oil
1 teaspoon of raw sugar
1/2 teaspoon of coarse sea salt
1/2 teaspoon of fresh ground black pepper
Preparation time: 20 minutes. This recipe serves 4- 6 guests. Approximate cost per cup $0.50 cents depending on your local market ingredients cost. You will need a peeler, chef's knife, a cutting board, and a baking sheet.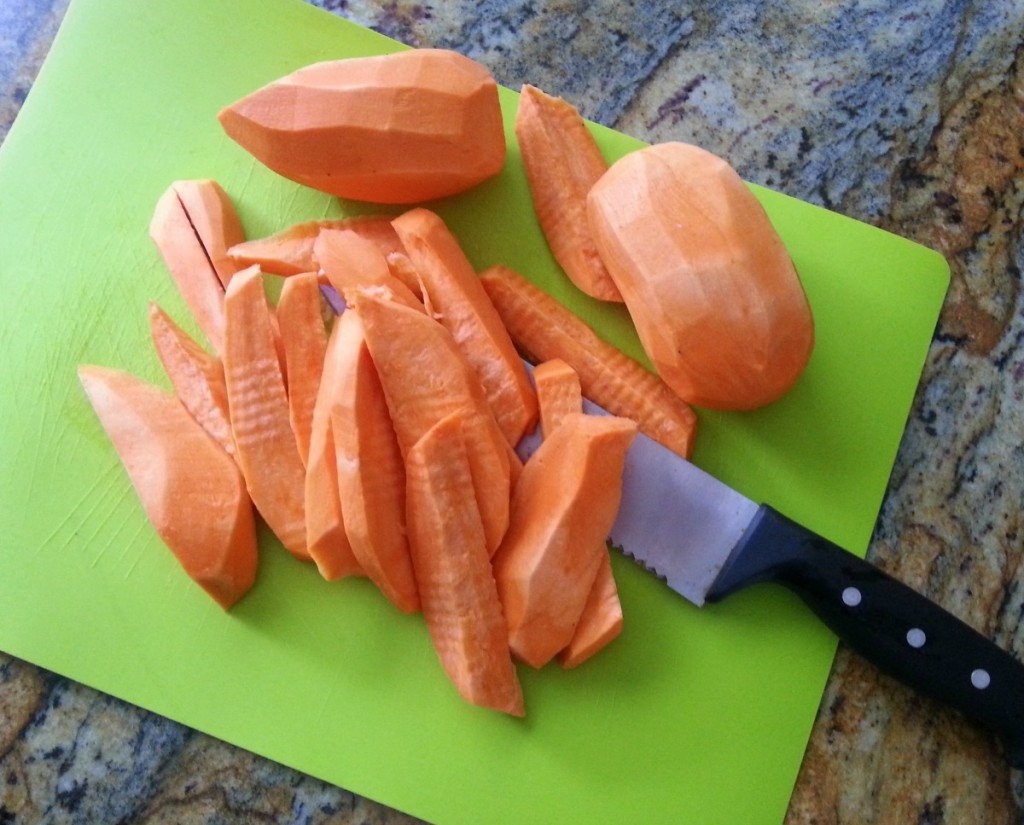 Start by cleaning your sweet potatoes, wash well, remove any dirt, you can wash with soap. Then peel using a potato peeler. Using a chef's knife and a cutting board cut the sweet potatoes in thick slices. It is recommended to use a thick cut since after they cook they become very soft so it is recommended to cut thicker slices so that the consistency of the sweet potato will be better to the taste.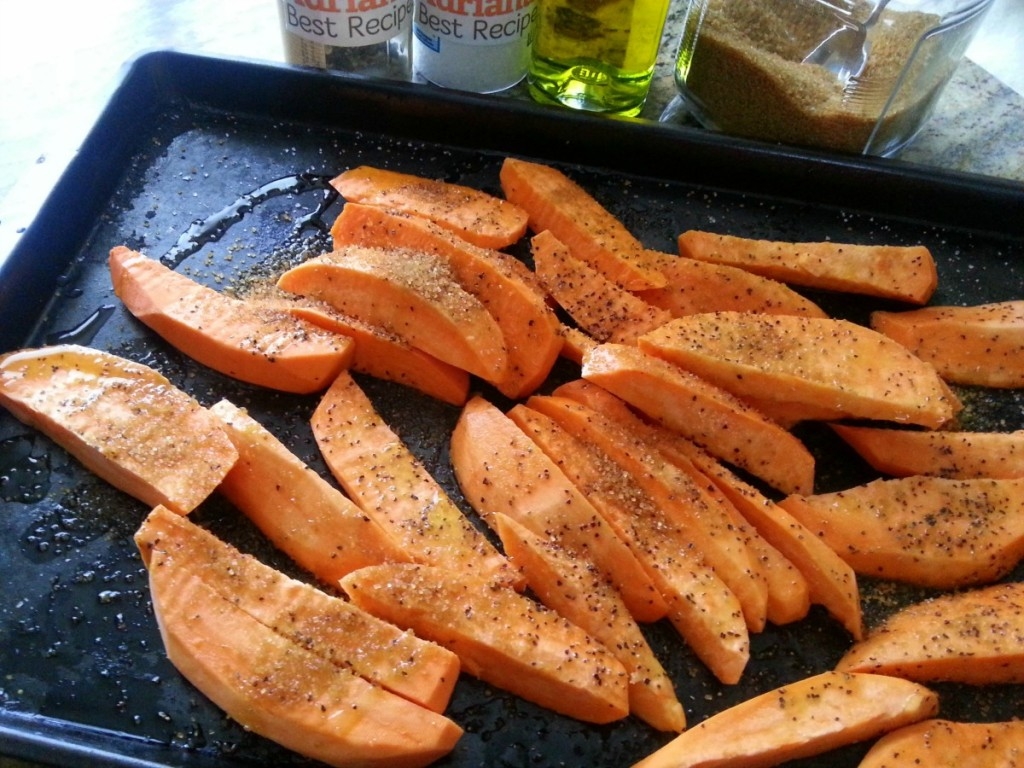 Then place the sweet potato slices in a baking sheet and drizzle with olive oil, season with sugar on the raw, salt and pepper. Be careful not using too much oil to avoid soggy sweet potato fries. Turn on the oven and grill using low temperature for 15 to 20 minutes. You will know the sweet potato fries are ready when caramelized.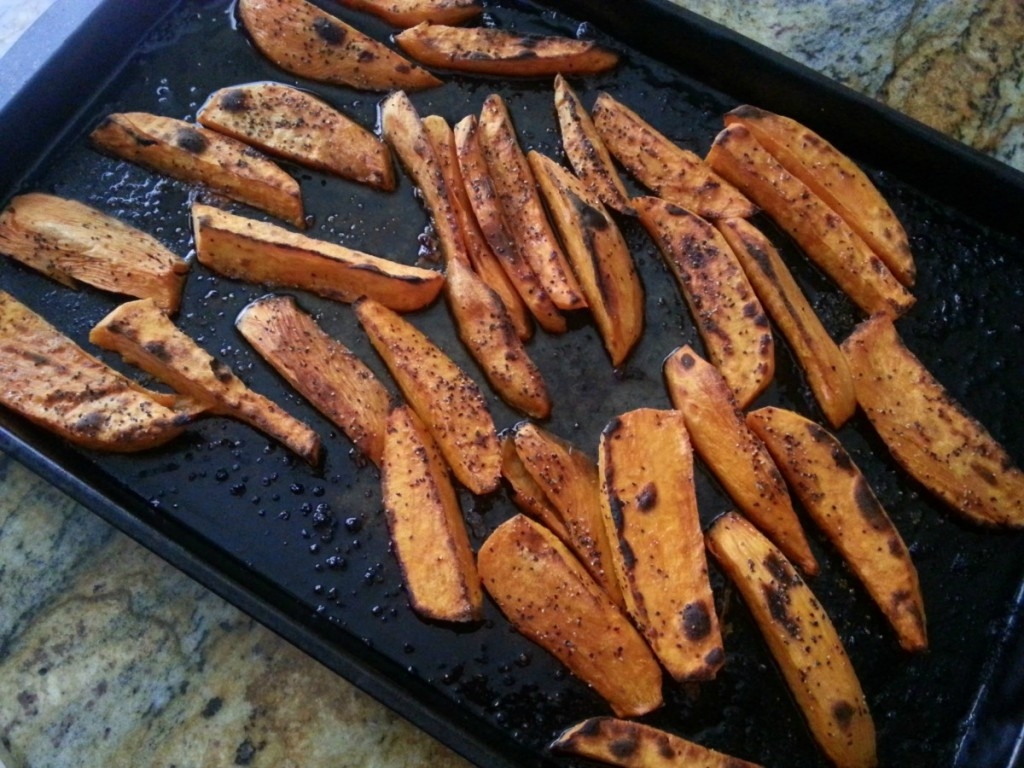 Serve as a side or eat alone. I am sure your family and you will love the sweet and smokey flavor.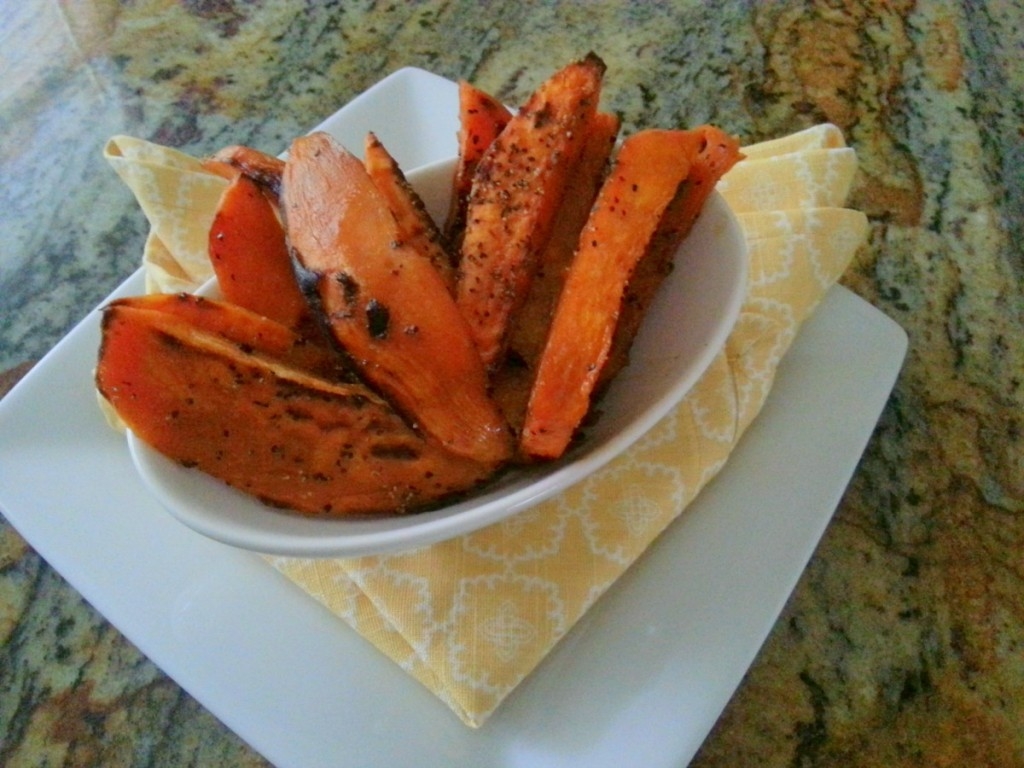 Happy Labor Day Weekend!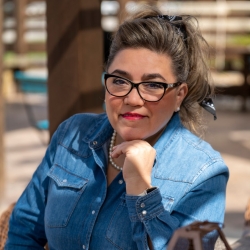 Latest posts by Chef Adriana Martin
(see all)