This post is also available in: Español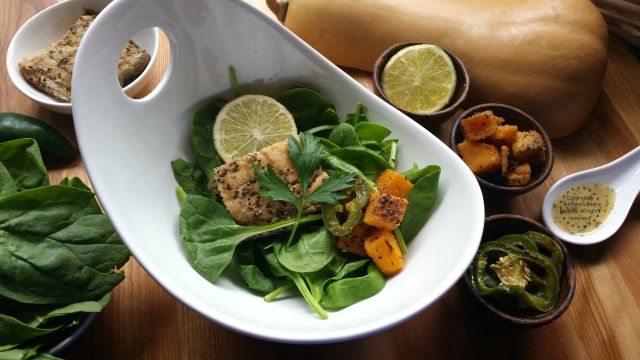 The fall doesn't start until September 23 but we are already having colder evenings and also seeing in the supermarket fall ingredients like butternut squash, pumpkins, and apples. Cooking with seasonal ingredients is important for my style of cuisine and this Grilled Salmon Salad with Butternut Squash, grilled jalapeños and dressed with a citrus vinaigrette is a wonderful option to offer the family and even serve for a special dinner with friends.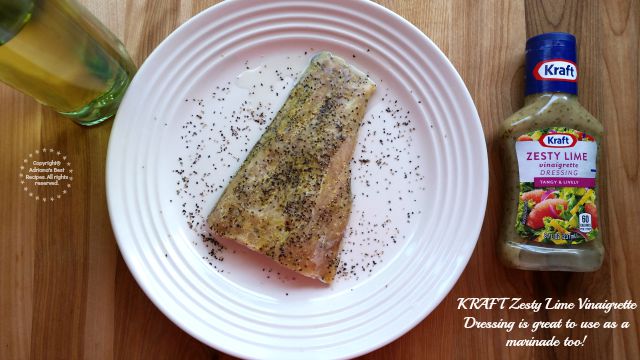 Salmon is the perfect fish for grilling. I normally use pink salmon filets but I found this fresh keta salmon and I couldn't resist because it is versatile and tasty, and pairs nicely with the combination of seasonal ingredients, like the grilled jalapeños, with the sweetness of the roasted butternut squash which contrasts with the citrus dressing to achieve balanced flavor on this dish.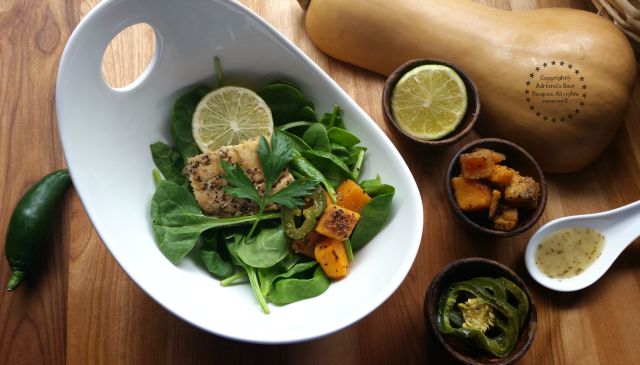 For this recipe I am marinating the salmon on a citrus dressing to give it an extra punch of flavor as well as drizzling the salad with the same flavor. Citrus notes go well with almost anything and this KRAFT Zesty Lime Vinaigrette Dressing is one that I always have in my pantry and a very important ingredients for this Grilled Salmon Salad with Butternut Squash recipe.
KRAFT has an array of products that can be easily incorporated into my style of cooking and to introduce my family to different ingredients and proteins like fish. On the months September and October we celebrate Hispanic Heritage Month and I believe that KRAFT products are fantastic option that I can use adding my latino flavors.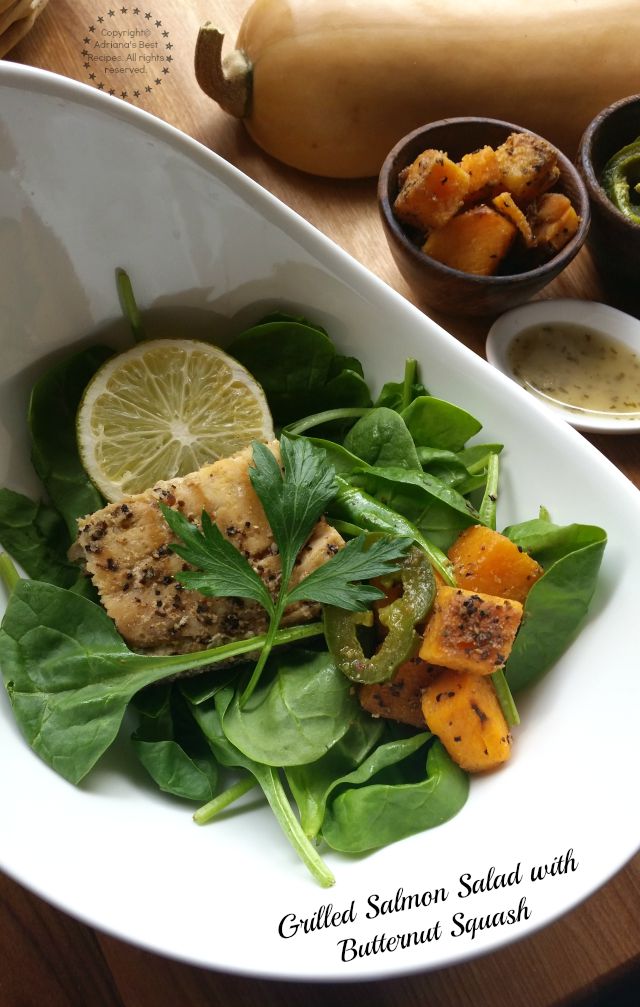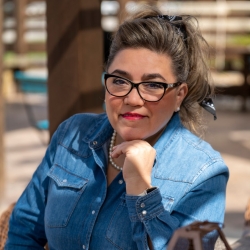 Latest posts by Chef Adriana Martin
(see all)