This is part of a sponsored campaign with DiMe Media and Coca-Cola. However, all opinions expressed are my own.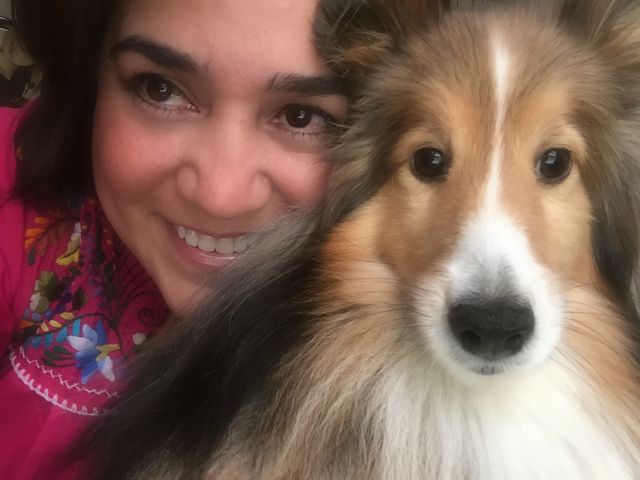 I am a proud Latina, orgullosa de ser Martín!
Many that know me know I am a Latina and Mexicana. I was born in the state of Tamaulipas but my parents were from Chihuahua and Tabasco respectively. After I was born my mom took me to Chihuahua and finally I was raised in Mexico City.
I studied marketing and communications and most of my professional life I spent in Mexico DF working for important american companies. Until one day I came to America to start a family with my prince charming. After few years I was able to become a US citizen so now I am not only Latina, Mexican and Cuban by marriage but also an American that is orgullosa de ser Martín. I hold my husband's last name with pride. Same as me he came from a strong and caring family and I am proud to say I am an important member of the Martín family too.
When Coca-Cola invited me to join the Orgulloso de Ser Movement it was something that I just had to do. As Latinos we are proud of who we are and from where we come from. See my video below on how I celebrate my Hispanic roots.

Our last names is what identify us as hispanos. If you are a latino or latina like me I invite you to join the movement. During Hispanic Heritage Month Coca-Cola is making us Latinos feel prouder than ever about our heritage by celebrating one of our biggest sources of pride and evidence of heritage—our last name. By using the hashtags #OrgullosoDeSer and your #APELLIDO or last name, you can share your pride with friends and family.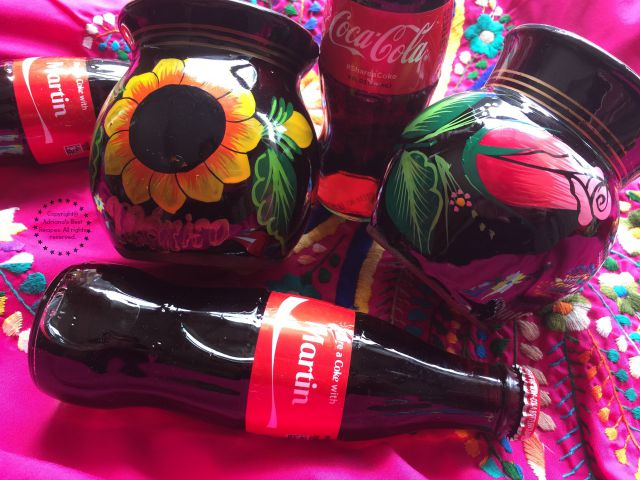 The Coca-Cola's Orgulloso De Ser Hispanic Heritage Month campaign celebrates cultural moments and pays tribute to Hispanics' unique identity and heritage by celebrating their last names.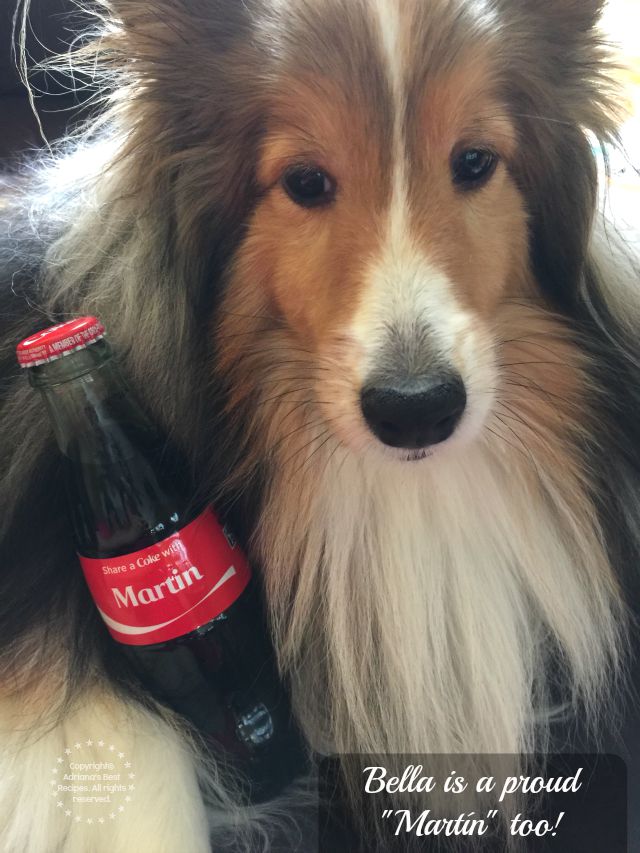 Coca-Cola has been a part of so many of the important moments in our lives and wants to continue making new memories with us. The Coca-Cola products have been in my family table since childhood so I can attest to that, this brand has been with us on most of our special moments like baptisms, marriages, first communions, birthday parties, my graduation from college and even my farewell party before I left my country.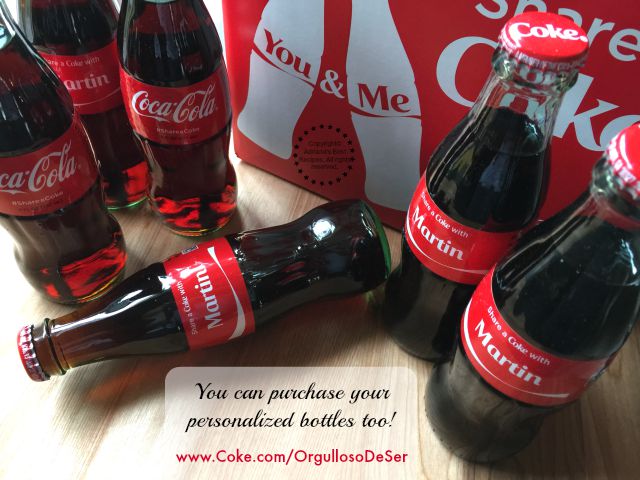 This is why Coca-Cola is celebrating Hispanic Heritage Month, to unite families through our last name and empower us to share the story of why our family name makes us unique and #OrgullosoDeSer.
For this celebration Coca-Cola has created a unique film (watch it HERE) that embraces and touches upon feelings of unity and pride that come from our last names. Coca-Cola's Heritage Tattoo Cans inspired moments of surprise and delight and celebrated the depth, variety and passion of Latino culture. Those cans on the film aren't available for sale but you can purchase your personalized bottles at  www.coke.com/OrgullosoDeSer  to celebrate Hispanic Heritage Month, same as I did!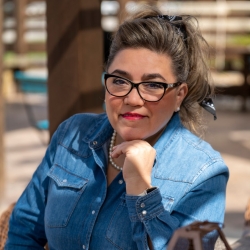 Latest posts by Chef Adriana Martin
(see all)