This is part of a sponsored collaboration with Minute Maid and DiMe Media. Minute Maid will provide this prize. Minute Maid is not a sponsor, administrator or connected in any other way with the contest – and all opinions are my own.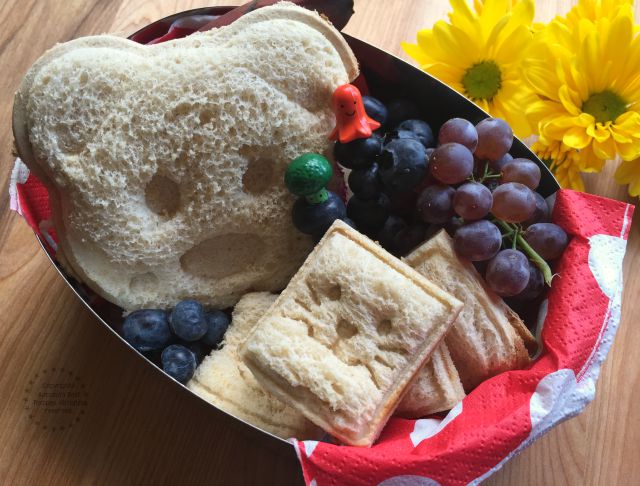 Summer was an amazing time, travel, fun, relaxation, and lots of bonding time with the kids and the family. Yet back to school is here and being this a hectic time I am gifting an idea of a Mom's Back to School Bento Box to recognize all those moms that are doin' good despite the pressures of life. A simple but yummy lunch, recipe details below.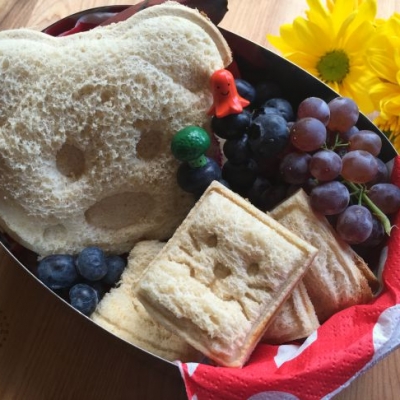 Mom's Back to School Bento Box
Gifting an idea of a Mom's Back to School Bento Box to recognize all those moms that are doin' good despite the pressures of life. A simple but yummy lunch, with a ham and cheese sandwich and dulce de leche sandwich bites, plus fresh grapes and blueberries.
Ingredients
4

slices

of soft whole grain bread

1

slice

of lean smoked ham

1

slice

thinof swiss cheese

1/4

teaspoon

of olive oil mayo

1/4

teaspoon

of mustard

1

teaspoon

of dulce de leche

1

small cluster of petite purple grapes

10

fresh blueberries

2

decorative pins

2

types of sandwich cutters of your choice

2

colorful napkins
Instructions
Start making the ham and cheese sandwich, on one slice spread the mayo and in the other the mustard.

In the slice with the mustard add in the middle a small slice of ham and then top with the swiss cheese. Close the sandwich with the slice with the mayo and cut using the sandwich cutter and set aside.

For making the dulce de leche sandwich bites, spread the dulce de leche evenly in one slice of bread and then close with the other slice of bread. Cut the sandwich using the sandwich cutter and set aside.

Put together the bento box using colorful paper napkins and inserting few of the fresh blueberries in each decorative pin.

Place the sandwiches, the blueberries and the grapes nicely inside the bento box and decorate with the blueberry pins.This is a cute idea that can be prepared with the help of the kids.
The pressures and demands of everyday life never go away. While sending our kids back to school can be a welcome relief for some, for others it's another reminder that making time to spend with kids can be tough. Though I truly believe that at times we need to take a pause in our busy schedule and understand that as moms, wives, daughters, sisters, friends and caregivers we need to embrace the notion of perfect imperfection when it comes to parenting.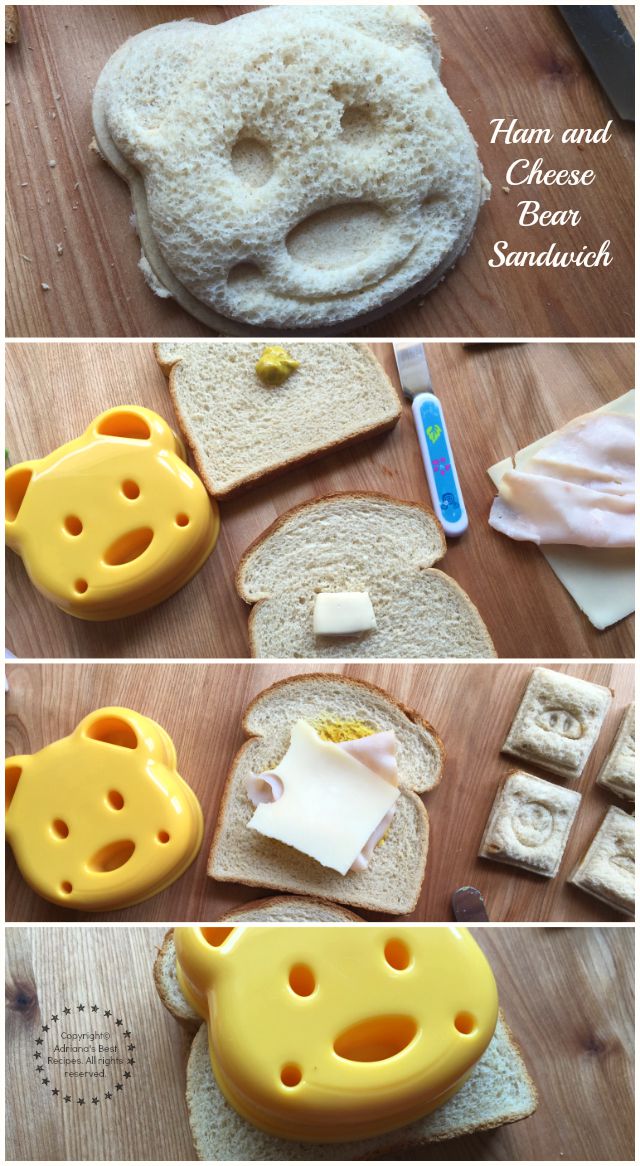 Yes, we aren't perfect and that is fine because imperfection is what allows us to make the most of the time we spend with our kids and the family, as well as leveraging those challenging moments of being a mom or dad to become better human beings.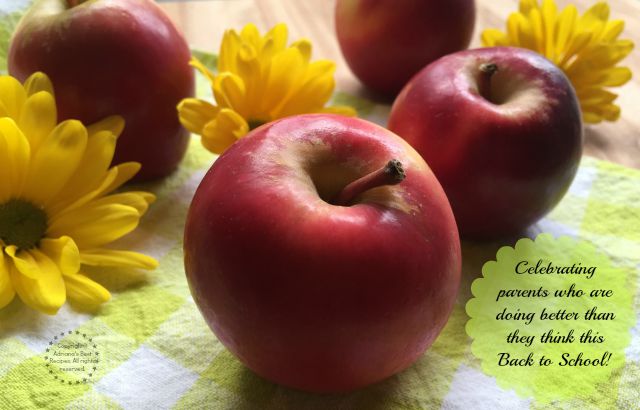 As moms, we are the ones who often have the responsibility to prepare the lunch boxes for everyone, including the hubby's. I thought of putting together a fun and tasty bento box for mom could be a great idea for the dads to organize the children and put together this special Mom's Back to School Bento Box to recognize her efforts and to tell her how good she's doing in raising and taking care of the family.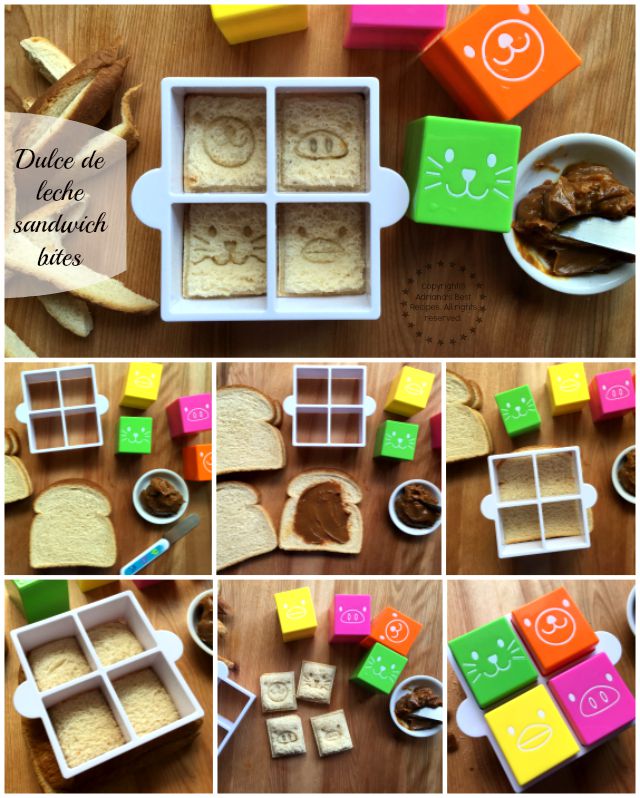 That is why it occurred to me that creating what I've called the Mom's Back to School Bento Box allows our children to get involved and prepare for mom a bento box for her to take to the office or to enjoy at home when the kids are at school. Wouldn't it be great for every one of us moms to receive such a caring lunch prepared by our kids and the hubby to enjoy in our break at the office or in the solitude of our home at lunchtime?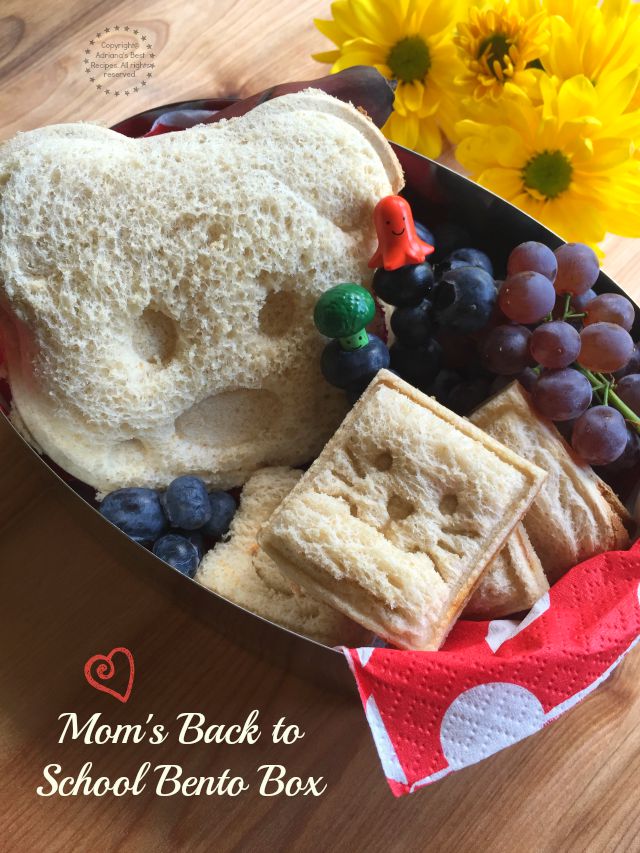 I think it is very important for everyone to recognize parents that are doing a good job. Most of the times we are taken down by our inner voices that make us feel as if we are not giving enough time to our kids or not doing enough for them. But in reality, all parents in my opinion do a great job. Each day they sacrifice so much that they deserve our love and recognition. If you are a dad I invite you to surprise your wife with a Mom's Back to School Bento Box made with yours and your kids' hands. No doubt you'll get a big smile on her face with this gesture to recognize her everyday dedication and efforts.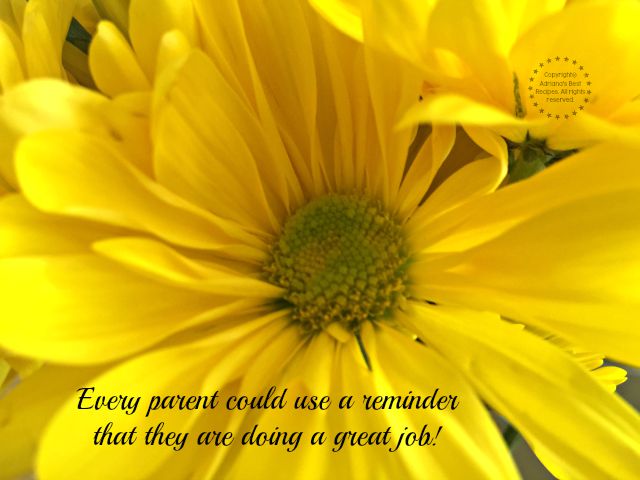 Tell us about someone you know who is doing a better job as a parent than he or she might think!

Join the conversation on Twitter and Facebook to get inspired by all the people that is recognizing mothers and fathers.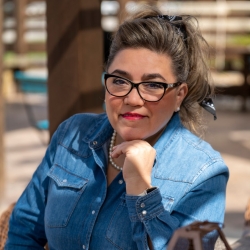 Latest posts by Chef Adriana Martin
(see all)