This post is also available in: Español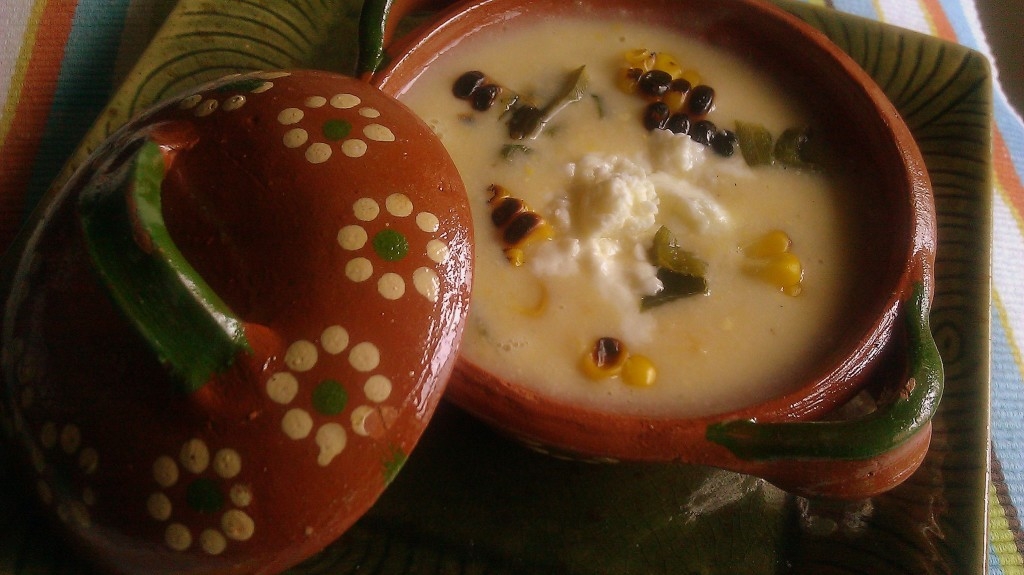 When its raining outside and corn is in it's prime nothing better than a creamy soup with poblano chiles and Zellwood's tender sweet corn, this is what you will need…
INGREDIENTS
2 cups of  grilled corn kernels (4-5 corns or replace with 2 bags of frozen corn kernels)
2 poblanos chiles, deveined and cubed
1 cup of evaporated milk (can replace with Greek yogurt)
3 cups of vegetable or chicken broth
2 spoons of corn starch diluted in 1/2 cup of water
1-2 cubes of chicken or vegetable bouillon
Salt & pepper
1 cup of shredded "Queso Fresco" for garnish (substitute with mozzarella or goat cheese if desired)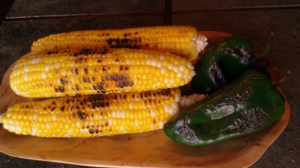 Preparation  time: 20 minutes, you will need a blender or food mill, a soup pot, spoon and a nice bowl for serving. The approximate cost per person is $1.00 depending on local ingredients cost. This recipe serves 8-10 guests.
Place 1 cup of the grilled corn in the blender mix with 2 cups of broth, when combined add to the pot and start cooking at low flame adding the rest of the ingredients (except the cheese). You want to save 1 cup of kernels to get a chunky consistency. When getting to a boil add the corn starch and move until soup becomes creamy and smooth.
Serve on your favorite bowl and garnish with "Queso Fresco",  or if desired mozzarella or goat cheese. The taste of this soup is very comforting and satisfying. You can accompany with a nice salad and tortilla chips.
This soup is easy and a good option for a vegetarian or vegan menu doing the substitutions suggested. This soup freezes well too so you can double the amount and freeze for future enjoyment.
I invite you to try this recipe and serve to your family on Labor Day,  I'm sure you will be greatly surprised with the results!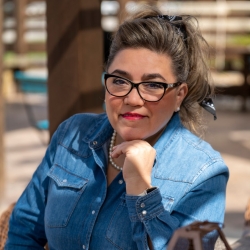 Latest posts by Chef Adriana Martin
(see all)