This post is also available in: Español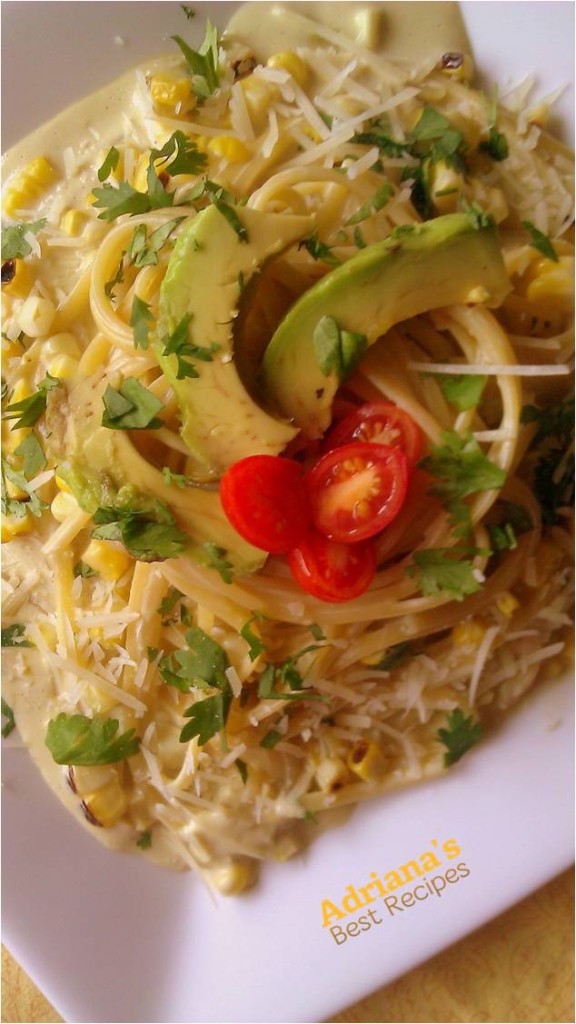 Avocado is and has been a staple of my family's cooking; you knew you were up to something special when guacamole was being freshly prepared at my Mama Grande's kitchen after Sunday mass. That is why today I want to celebrate those family memories and traditions with a recipe using my great grandma's guacamole as the inspiration for this delicious and satisfying avocado linguine.
INGREDIENTS
1 box of whole grain linguini
3 grilled corn kernels (grill corn in the oven with olive oil, then cut the kernels set aside; can use frozen kernels if desired.)
2 hass avocados  (use avocados from Mexico for better results)
1/2 cup of Mexican style sour cream or Greek yogurt
1 cup of evaporated milk
1 cup of Cotija cheese in crumbles or Parmesan cheese
Cherry tomatoes cut in halves and chopped cilantro for garnishing
Salt and pepper
Olive oil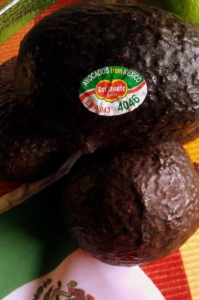 Preparation time: 20 minutes, serves 4-6 people. Approximate cost per person $3.50 depending on local market  ingredients cost. You will need a blender, a pasta pot, and a small pot to keep sauce warm.
Place the avocados, the sour cream, the evaporated milk, salt and pepper in the blender, combine until getting a smooth creamy sauce, place on a small pot and keep at low flame just to keep it warm, do not over cook. Add the grilled corn kernels,  stir and cover.
Cook your pasta in hot salty water until becomes "al dente", take out the water and pour the avocado and corn sauce on top and combine well, serve in a nice dish, sprinkle Cotija cheese and garnish with cilantro and cherry tomatoes.
This is a dish that I'm sure your family will love, it is cheesy, creamy and the luscious avocado sauce is so scrumptious I'm sure your family will ask for a second serving.
The world's first avocado was grown and cultivated in Mexico countless generations ago. Thanks to the region's fertile volcanic soil, ideal climate and centuries of expert cultivation, Mexico remains the source of the world's finest avocados.
Today, Mexico is the only place in the world where avocado trees naturally bloom four times a year. Producing a year-round bounty of irresistibly rich and creamy avocados whose unsurpassed quality and distinctly delicious flavor are always in season.
I invite you to taste Avocados from Mexico and incorporate this ingredient to your family dishes. Join the conversation in http://bit.ly/N1mf4K where you can find great recipe ideas and special offers.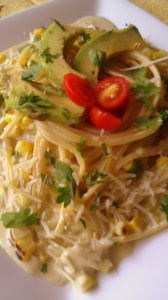 Let's celebrate our family traditions and our abuelitas legacy bringing those traditional recipes to your table!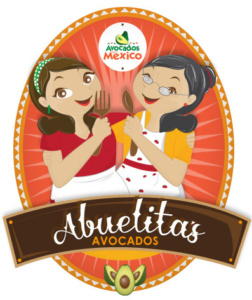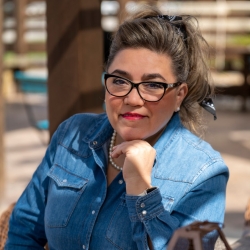 Latest posts by Chef Adriana Martin
(see all)