This post is also available in: Español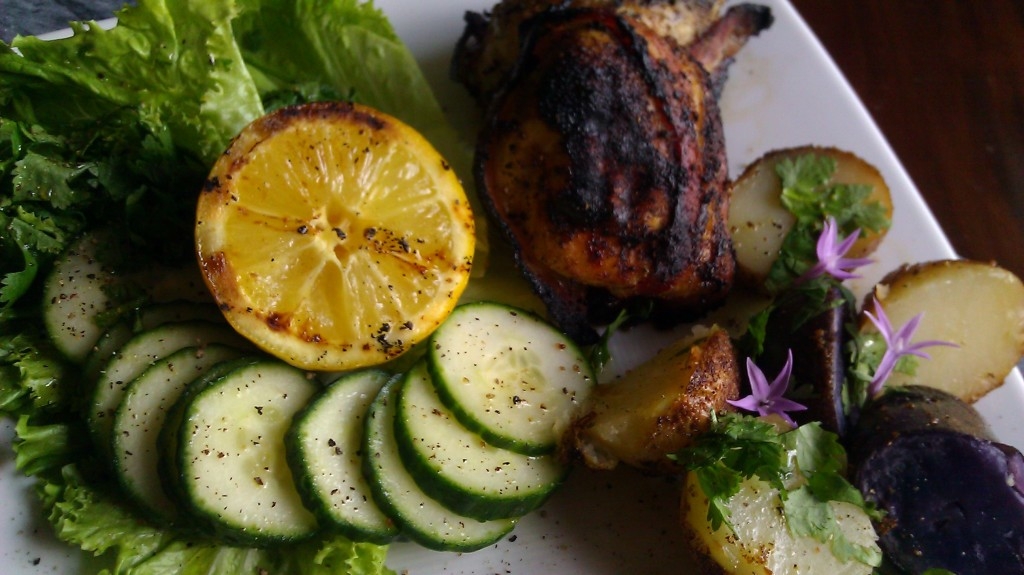 Few months ago one of my fans won a recipe of mine which I crafted based on her favorite ingredients, she has agreed to show the recipe to the foodie world  so here are the ingredients to will need to prepare this delicious and easy meal…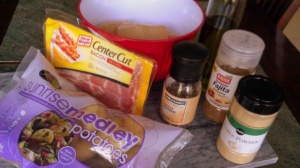 INGREDIENTS
4 chicken breasts cut in halves
1 package of thick center-cut smoked bacon
1 bag of baby potatoes medley
2 yellow lemons
Lettuce & cucumbers
Fajita seasoning
Garlic powder
Salt and pepper
Olive oil
Onion blossoms and chopped cilantro to decorate
Preparation time: 30 minutes, you will need a grill, baking sheet or Pyrex, metal skewers. Cost per person $3.50 depending on local ingredients cost.
Wrap the chicken breast with bacon strips, insert the chicken medallions into the metal skewers, season with fajita mix, pepper and garlic, spray with olive oil.To grill the chicken spray the grilling rack with grilling spray to avoid the meat to stick. Let the grill reach 250 F and then grill the chicken medallions for 10-15 minutes on both sides. You will know chicken is ready when reaching an internal temperature of 170 F. Cut the lemons in halves and grill for 5-7 minutes until getting the grilling marks.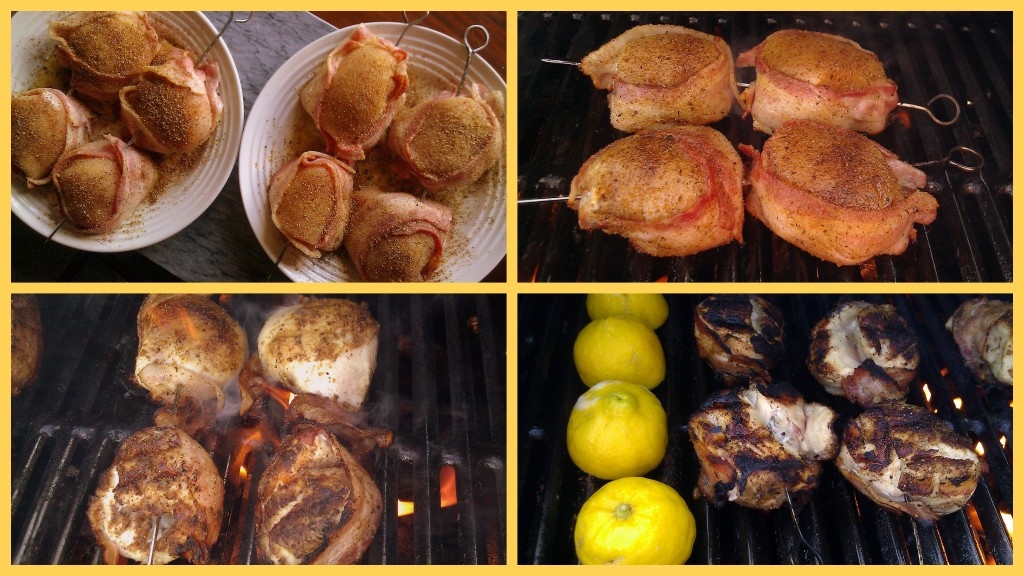 Wash potatoes, place them in a Pyrex, drizzle with olive oil, sprinkle fajita seasoning, garlic, salt and pepper. Cover with aluminum and cook for 30 minutes at 350o F in the oven. Uncover and let potatoes brown on high using the broiler.
Serve with simple side salad using fresh lettuce and cucumbers, drizzle olive oil and lemon juice, dress with salt and pepper. Place the chicken and the potatoes and decorate with chopped cilantro and onion blossoms. This meal is easy and healthy, that is why is a fan favorite.
Thank you Tinha for allowing me to create a recipe specially for you and to share with my followers for them to try at home.
Happy fall!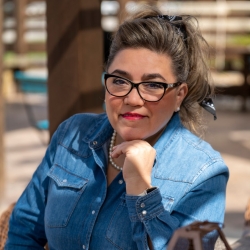 Latest posts by Chef Adriana Martin
(see all)