This post is also available in: Español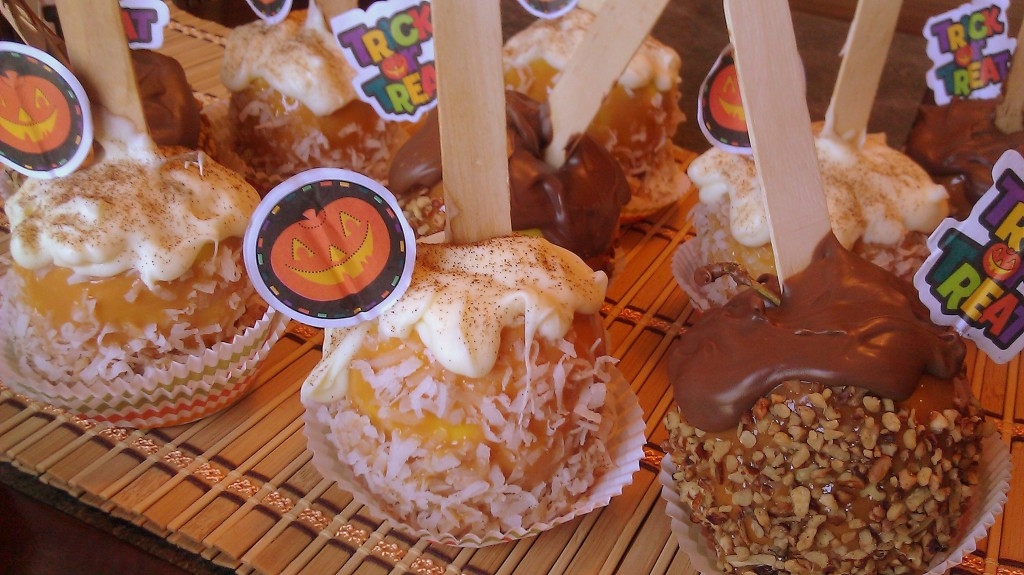 Nothing like caramel apples for Halloween that is why today my special recipe is all about how to make them and you'll see how easy it is too!
INGREDIENTS
12 granny smith apples
4 cups of caramel chips (2 cups of melted caramel per every half dozen of apples)
1 cup of white chocolate chips
1 cup of milk chocolate chips
1 cup of chopped pecans
1 cup of coconut
Cinnamon powder
12 wooden sticks
12 cupcake paper liners
12 Halloween pins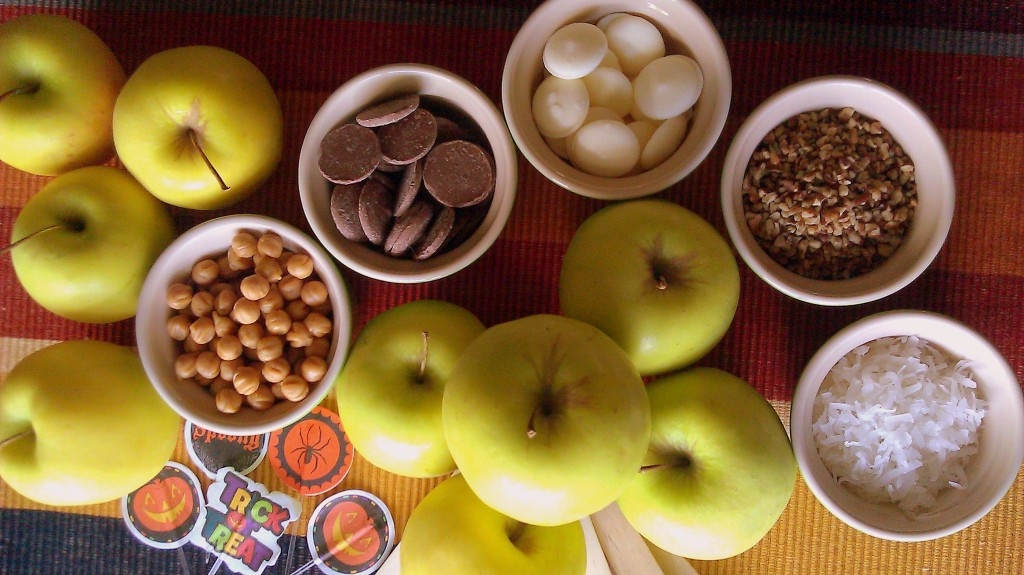 Preparation time: 30 minutes. You will need a microwave, 5 bowls and 5 spoons, a tray and parchment paper. The approximate cost per person is $1.50 depending on local ingredients cost. This recipe serves 12 guests.
Clean the apples and dry them with a paper towel, make sure to dry them well to allow caramel to stick. Place the wooden stick inside the apple this is needed for handling and for easy enjoyment. Soak in melted caramel one by one, make sure to cover well, then add the coconut and place in a tray with parchment paper until caramel sets.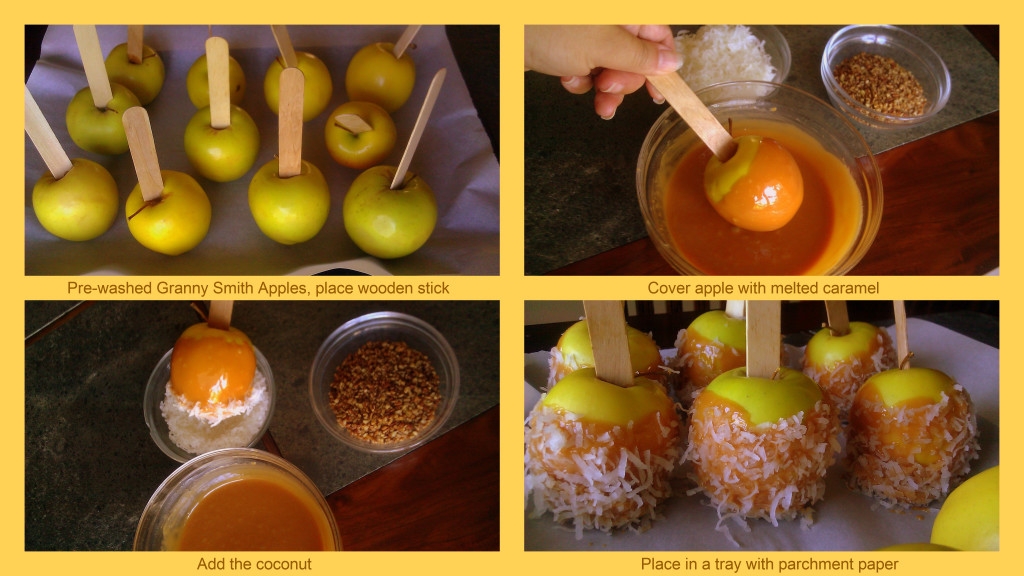 Do same process for the pecan version and melt the chocolate in the microwave oven. With a spoon add chocolate on top, for the white chocolate version sprinkle cinnamon. Use the cupcake liners to serve each apple and decorate with Halloween pins.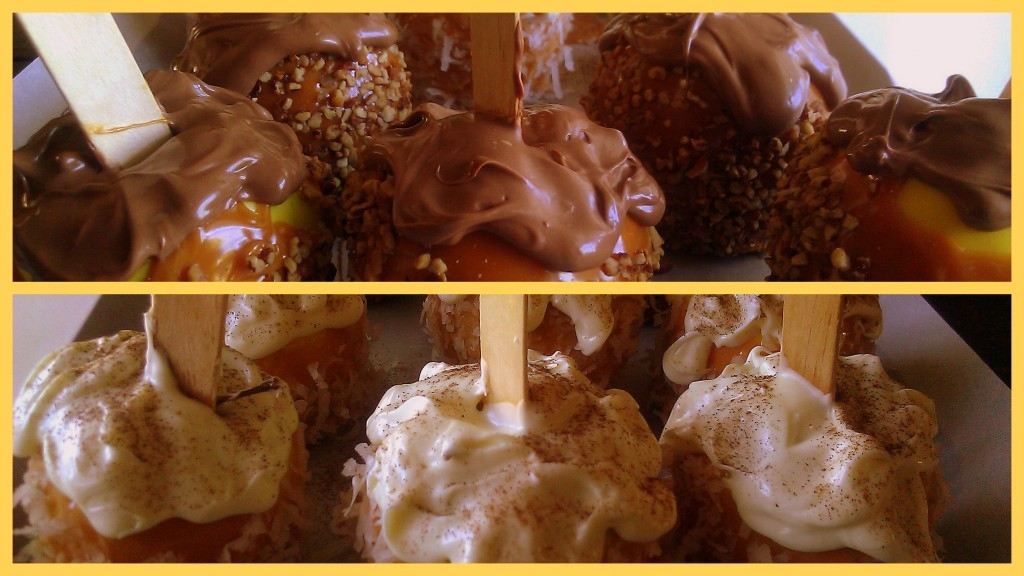 This recipe is easy and so much fun to prepare with the children. Happy Halloween!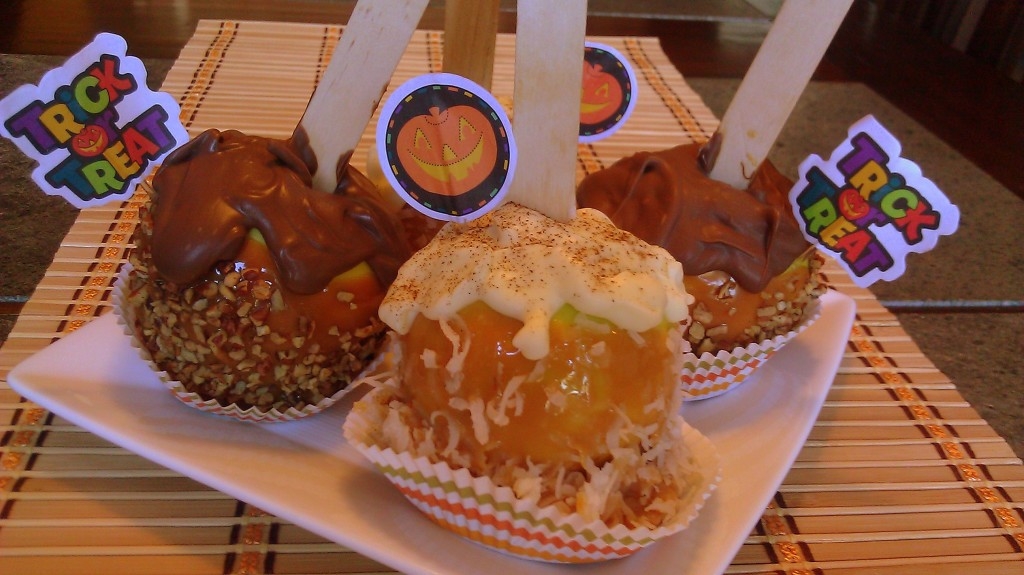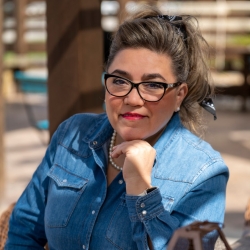 Latest posts by Chef Adriana Martin
(see all)