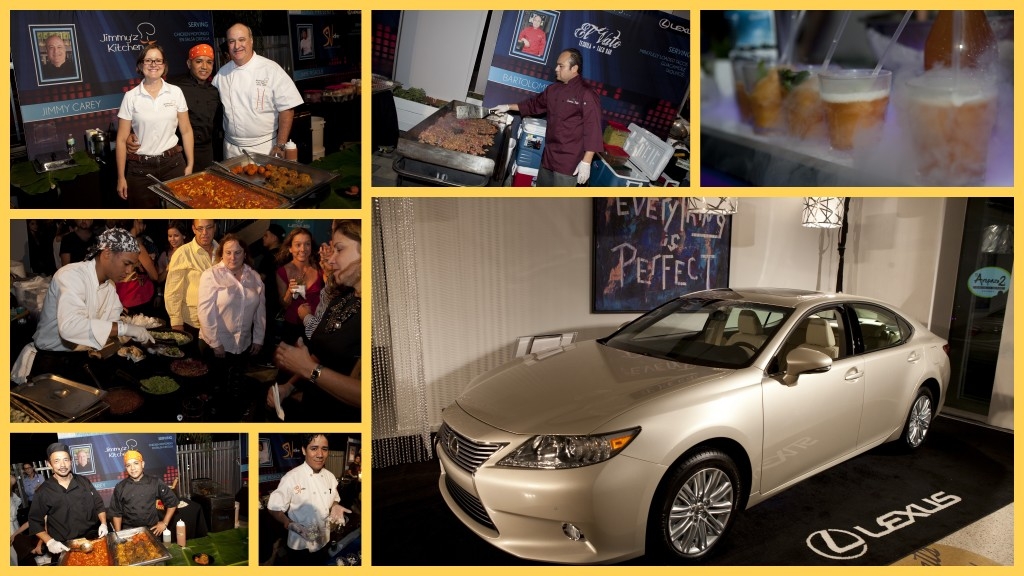 Lexus returned to Miami for its third annual Sabor De Lujo event to celebrate Latin culture during Hispanic Heritage Month. This food-tasting event was enjoyed by over 300 guests including myself who was invited to this very special celebration where not only I was able to check out the new Lexus models but to enjoy  the many flavors of Mexico, Puerto Rico, Venezuela, Cuba, and Peru.
Participating restaurants and chefs included: El Vato with Chef Bartolome Tapia; Jimmy'z Kitchen with Chef Jimmy Carey; El Arepazo 2 with Chef Rolando Rodriguez; L.A. Café with Chef Bernie Matz; SuViche with Chef Jaime Pesaque.
Miami's distinguished news anchor, Carolina Diago, was the host for the evening and the entertainment was provided by the Latin Grammy winner, Palo!, delivering a mix of "Afro Cuban Funk," in addition to producer/mixer DJ Nikolas.
Lexus embraces diversity by celebrating the richness and creative impact of Latino culture with several successful Latino inspired events, you can visit www.vidalexus.com to get all the details. Since its debut in 1989, Lexus has earned a reputation for high-quality products and exemplary customer service from its 231 dealers. Lexus is the luxury hybrid leader, offering five hybrids that provide the best in innovative technology and first-class luxury. When it began, Lexus offered two models of vehicles. Now, more than 20 years later,Lexus offers variations of 10 vehicles, from the sporty CT 200h hybrid to the V10 supercar, the LFA.
To learn more about Lexus join the conversation via their Facebook page http://www.facebook.com/lexus and on twitter: https://twitter.com/Lexus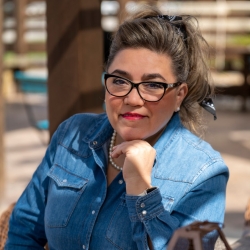 Latest posts by Chef Adriana Martin
(see all)