This post is also available in: Español
The fig mole recipe is a sponsored collaboration with Vitamix® México. All opinions are mine.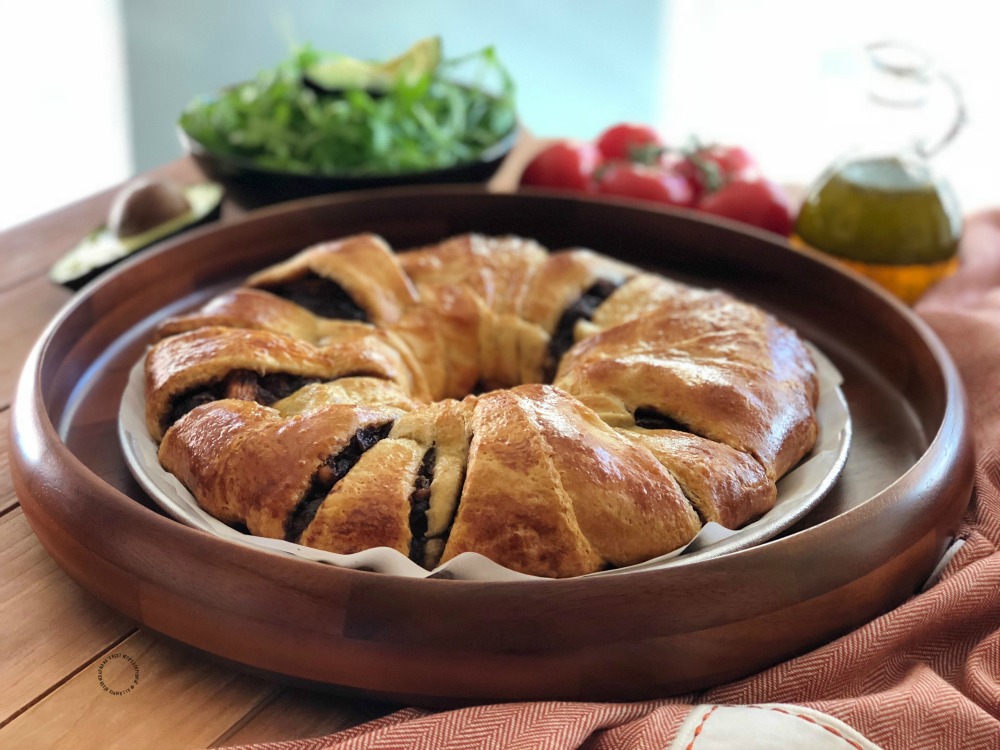 The fig mole is a wonderful sauce made with Mexican chocolate, sun-dried Turkish figs, ancho and guajillo peppers, toasted peanuts, almond butter, cinnamon, cumin, garlic, and cardamom.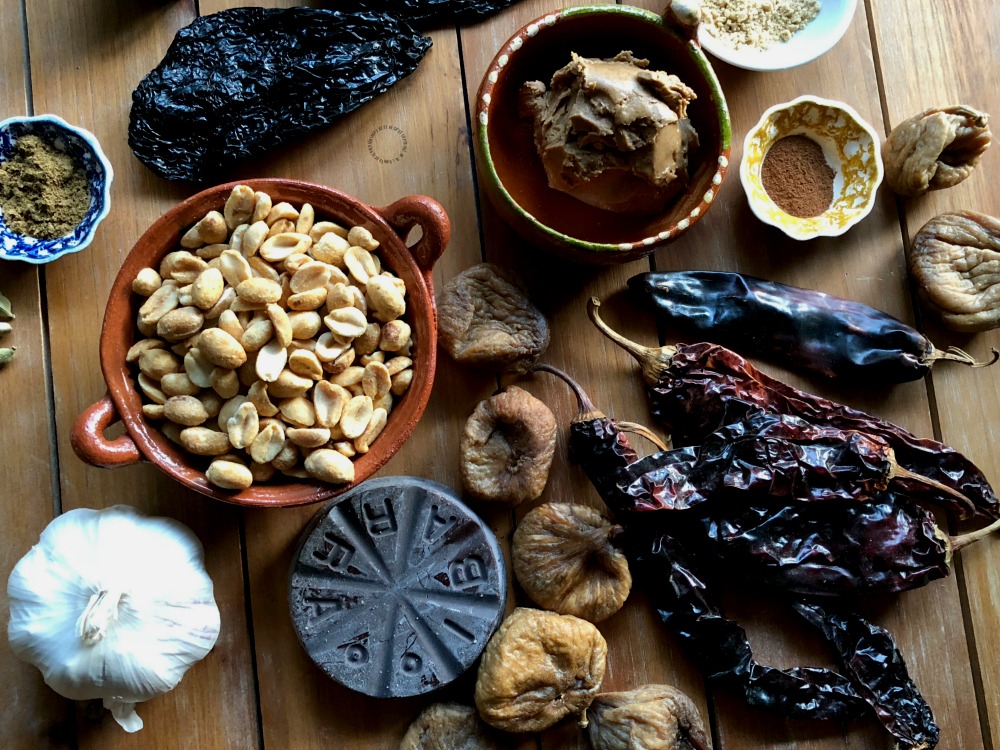 Watch the video and see how easy it is to make this fig mole and the fig mole chicken rosca made with crescent dough.
And probably you are wondering why we have decided to use figs in this mole recipe. We love figs. For many years they have been favorite family fruit. Because you can enjoy figs fresh, sun-dried and as crystallized fruit, they are also a common ingredient in desserts. Such as the famous fig bars. Figs are versatile as you can use as a natural sweetener for cereal, smoothies, and yogurt. Or to enjoy as a snack paired with serrano ham, ricotta cheese, and honey. Figs are perfect for sweet and salty applications. They are a delicate and an elegant snack. Perfect for any occasion.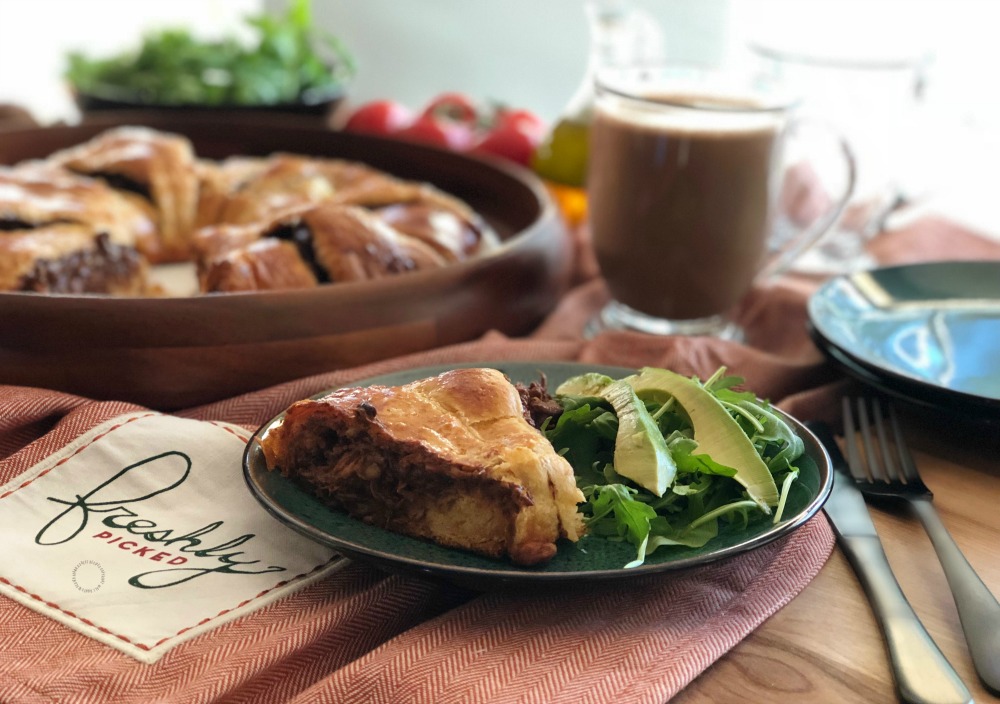 This year the Swiss company Firmenich, who develops flavors and fragrances for the most prestigious brands in the world, has named figs as the flavor of 2018. A culinary trend that we are present in many of the products we eat, as well as in the fragrances we use.
Figs are a common dried fruit used as an ingredient in many of the traditional Mexican bread. Like the Rosca de Reyes and seasonal sweet bread, we buy at the bakery. Inspired by these flavors, I prepared a delicious fig mole, mixed with shredded chicken to be used as a filling in a delicious chicken fig mole rosca. The ring is made with crescent dough and is an excellent addition to the Three Kings' Day dinner.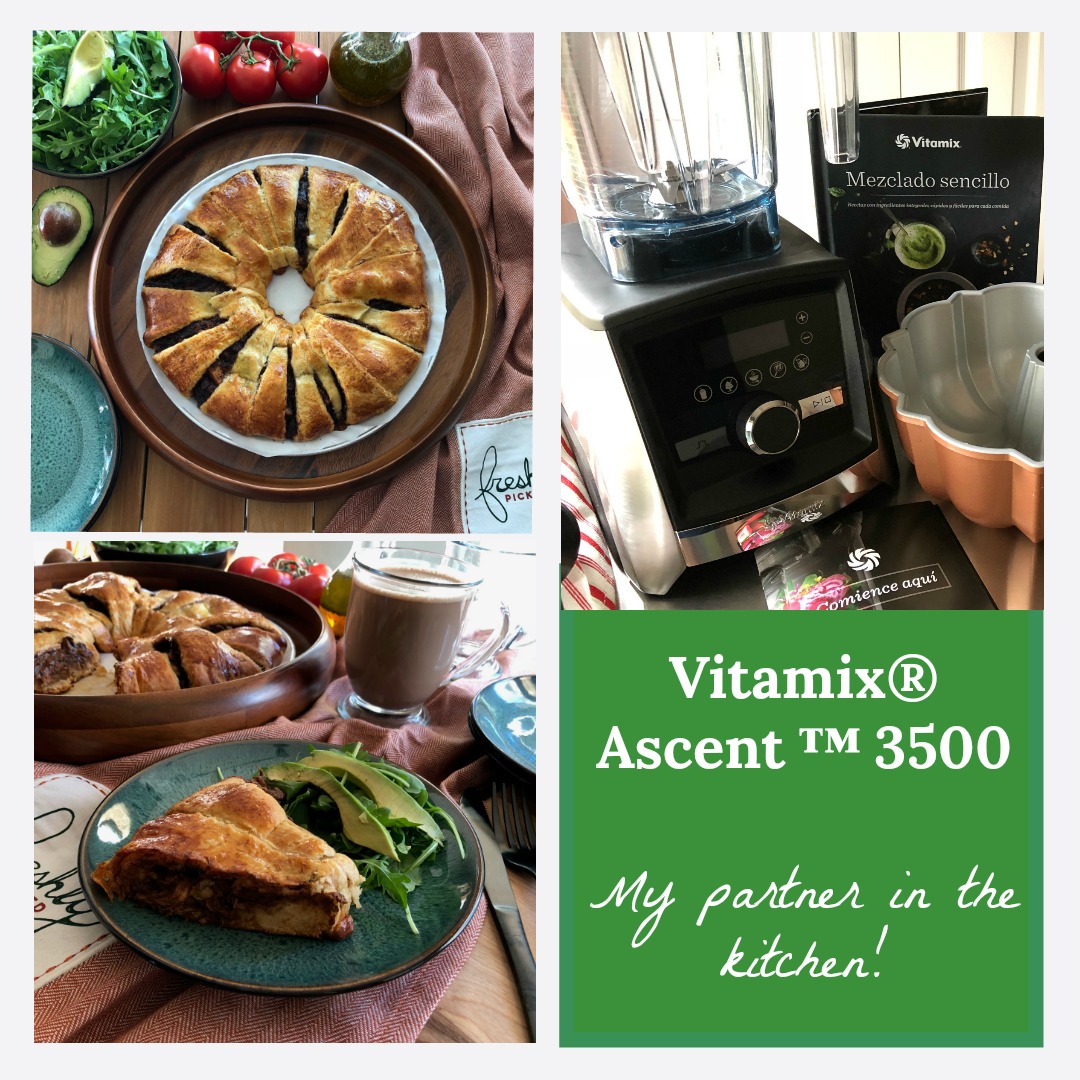 The fig mole is very simple to make thanks to the Vitamix® Ascent ™ 3500 blender. A fabulous and smart blender with many features that help us be more efficient in the kitchen like the five program settings for smoothies, hot soup, dips and spreads, frozen desserts and automatic cleaning. Yes, this blender cleans itself!
Get to know the details of the Vitamix® Ascent ™ 3500 blender HERE. You will be surprised what this blender can do. I cannot live without it, use it in almost all my recipes.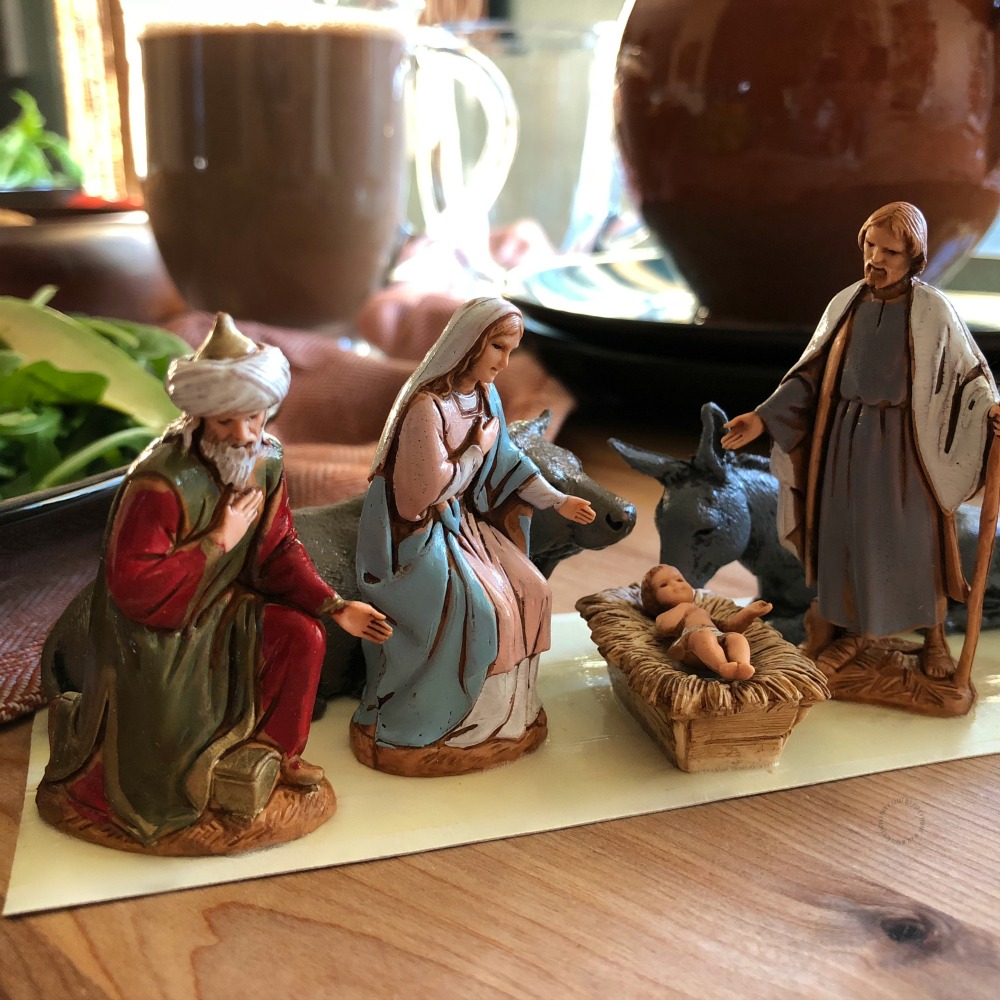 Happy Three Kings Day, let's celebrate our family traditions cooking favorite dishes with love!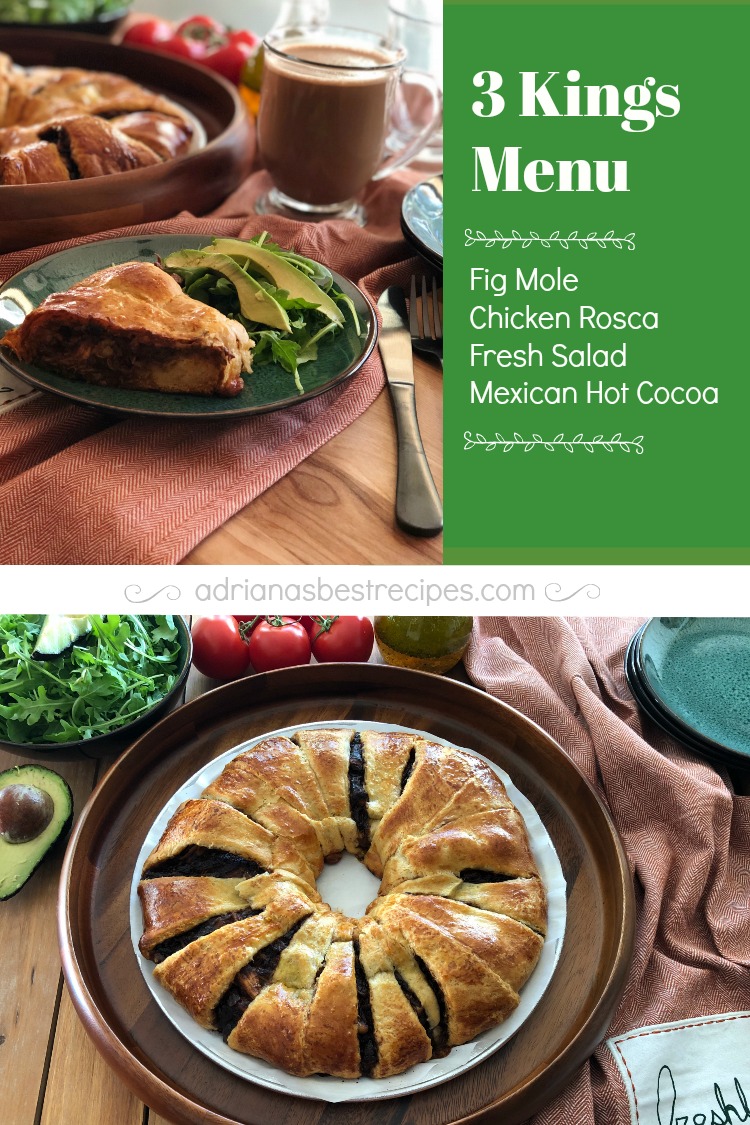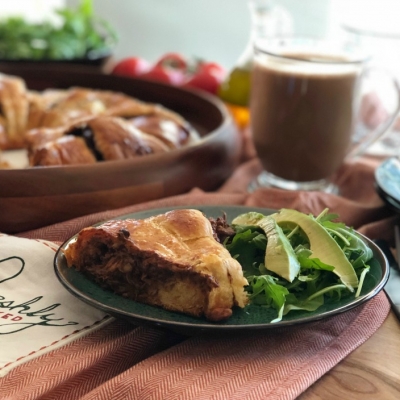 Fig Mole Chicken Rosca
The fig mole has Mexican chocolate, Turkish sun-dried figs, ancho and guajillo peppers, toasted peanuts, almond butter, cinnamon, cumin, garlic, and cardamom. Then it is combined with shredded chicken and used as a stuffing for the rosca, made with crescent dough.
Ingredients
8

Turkish figs sun-dried

can be replaced with mission figs

1

Mexican chocolate tablet

5

guajillo peppers

3

ancho peppers

1

teaspoon

cinnamon powder

or half of a cinnamon stick

3-5

cardamom seeds

2-4

garlic cloves

1

cup

roasted peanuts

1/2

cup

almond butter

1

teaspoon

cumin powder

1

tablespoon

chicken bouillon

3

cups

shredded chicken

2

cups

water

2

tubes

crescent dough

or 16 triangles of crescent dough

1

egg yolk
Instructions
Clean the dried peppers by removing the stem and seeds. Add the chiles together with the figs and garlic. Combine with a cup of water and cook on the stove until the chiles and figs are soft.

Add part of the cooking liquid to the Vitamix® Ascent ™ 3500 blender. Then add the figs, the peppers, and the cooked garlic. Incorporate the almond butter, the peanuts, and the Mexican chocolate cut into pieces.

In a skillet add the cumin and the cardamom seeds. Toast slightly and then add the cinnamon without burning it. Add the toasted spices and the chicken bouillon to the blender. Blend the ingredients using the soup mode. The mole will be ready in 10 seconds.

Combine a cup and a half of the mole along with the shredded chicken. Place the triangles of dough in a circular shape and fill with the fig mole chicken mix.

Close the rosca and paint with egg wash to give color and shine. Bake for 30 minutes at 350 degrees Fahrenheit. Serve with a green salad.
Nutrition
Serving:
0
g
Carbohydrates:
0
g
Protein:
0
g
Fat:
0
g
Saturated Fat:
0
g
Polyunsaturated Fat:
0
g
Monounsaturated Fat:
0
g
Trans Fat:
0
g
Cholesterol:
0
mg
Sodium:
0
mg
Potassium:
0
mg
Fiber:
0
g
Sugar:
0
g
Vitamin A:
0
IU
Vitamin C:
0
mg
Calcium:
0
mg
Iron:
0
mg
Products from Amazon.com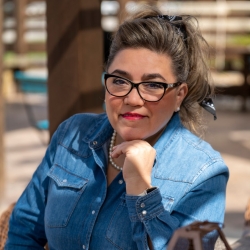 Latest posts by Chef Adriana Martin
(see all)