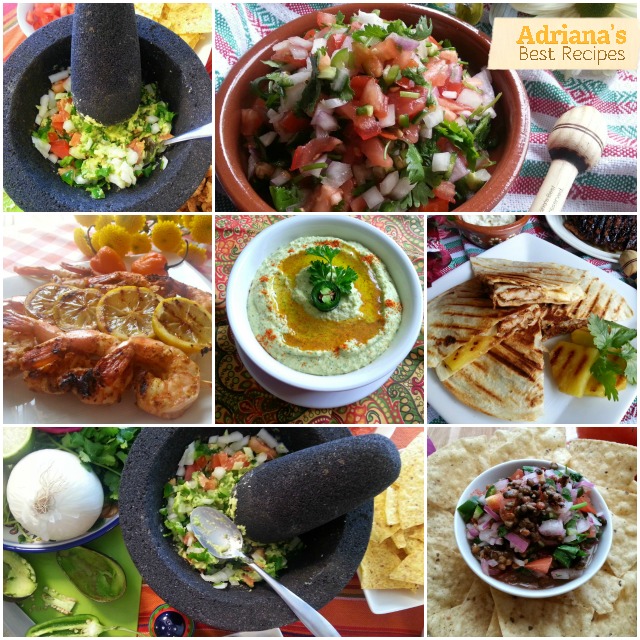 I love to entertain at home, for small gatherings, football night, birthday celebrations, special occasions and the holidays. That is why today I want to share with you my favorite recipes for entertaining at home. From small bites, appetizers, to main course easy and delectable dishes are a must have when hosting a party. I love those recipes that are easy and hassle free like these favorite recipes for dips and salsas, quesadillas and kebabs.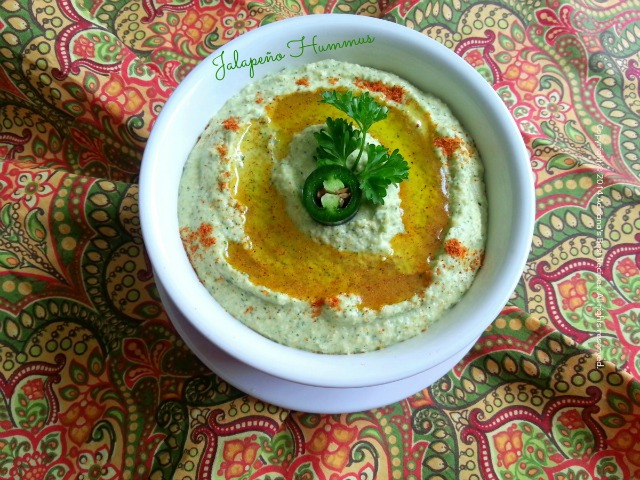 There is no doubt that hummus or humus is one of those mediterranean treats that are easy to make and most everyone loves. You can make this Jalapeño Hummus in no time using fresh ingredients and it is so yummy.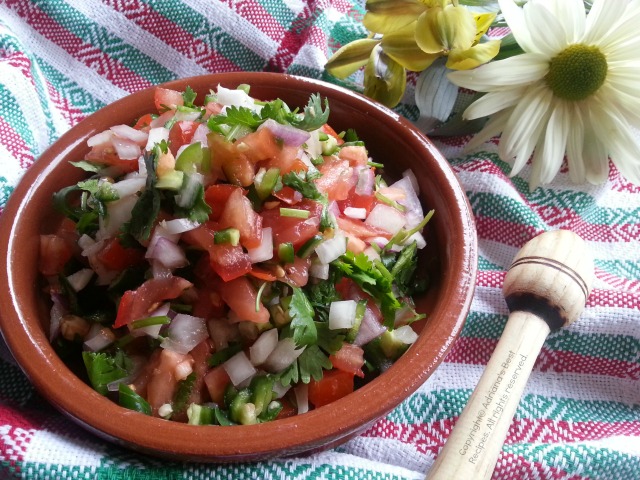 Fresh Mexican Salsa or so called Pico de Gallo is another must have, great to pair with any drink including your favorite margarita or beer. And who doesn't love a good salsa.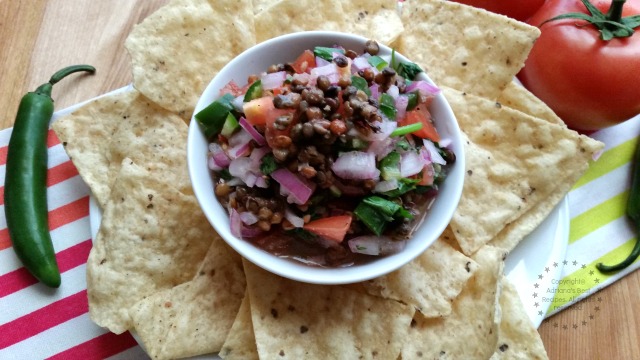 Since you will be making fresh salsa make a little bit more an add some lentils to make a Lentils Salsa. This one is flavorful and has the nutritional properties of the steamed lentils. Very easy to make and another of my favorite recipes for entertaining at home.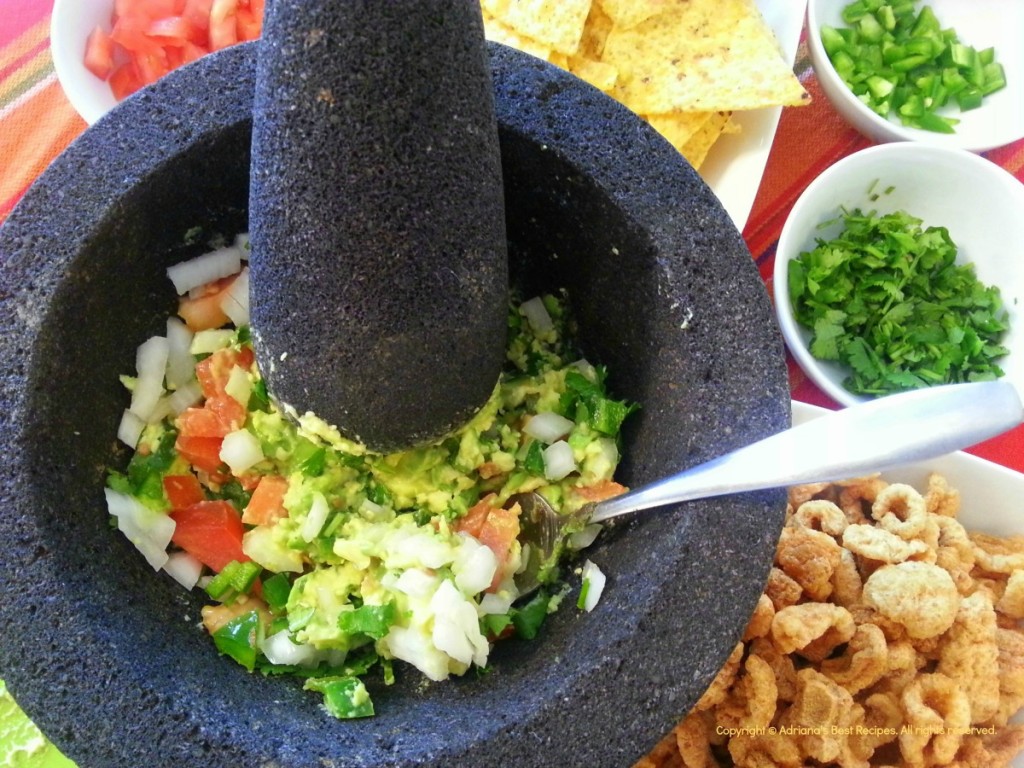 Guacamole is favorite of all and also one of the favorite recipes that everyone asks me to prepare when I organize gatherings at home, so if you love avocados try my Fresh Guacamole recipe it is so yummy!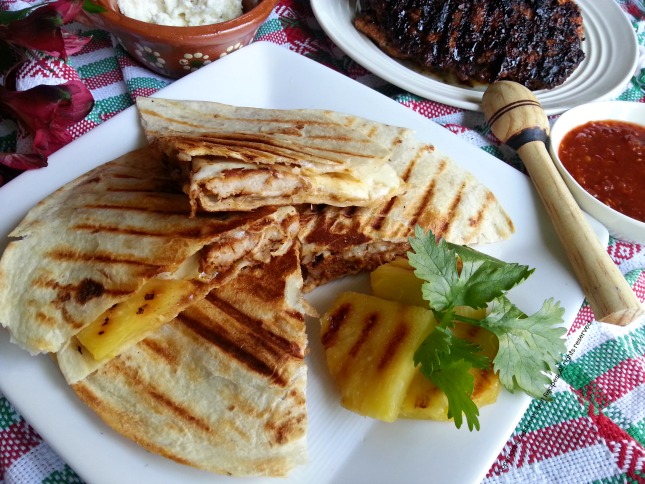 Other favorite recipes to make are Quesadillas. You can actually have a Quesadilla Party outdoors if you love grilling like me and offer different kinds of quesadillas like this one called Quesadilla "la gringa" with pastor grilled pork.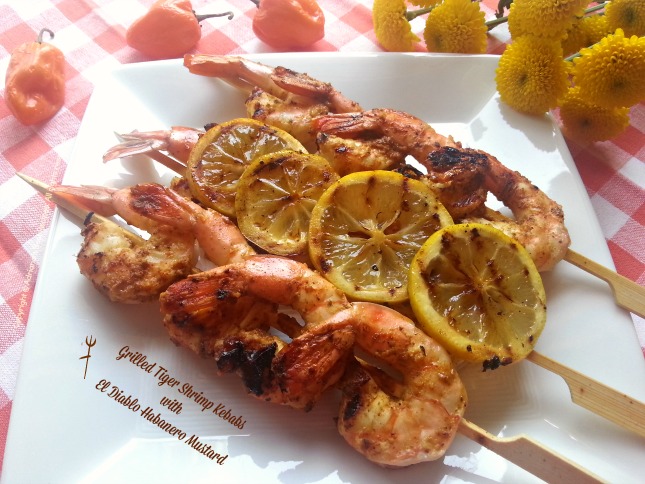 Other favorites I have are skewers or kebabs and I like to prepare those with fish, seafood, lamb, pork, mushrooms, chicken you name it. This Grilled Tiger Shrimp Kebabs with habanero mustard are a winner and go great with all the favorite recipe selections I compiled in this article. You won't go wrong serving this at any tailgate party or special occasion.
Hoping you enjoy these selection of favorite recipes and let the best be the winner on your upcoming celebration.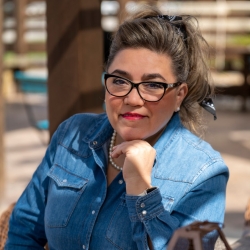 Latest posts by Chef Adriana Martin
(see all)