This post is also available in: Español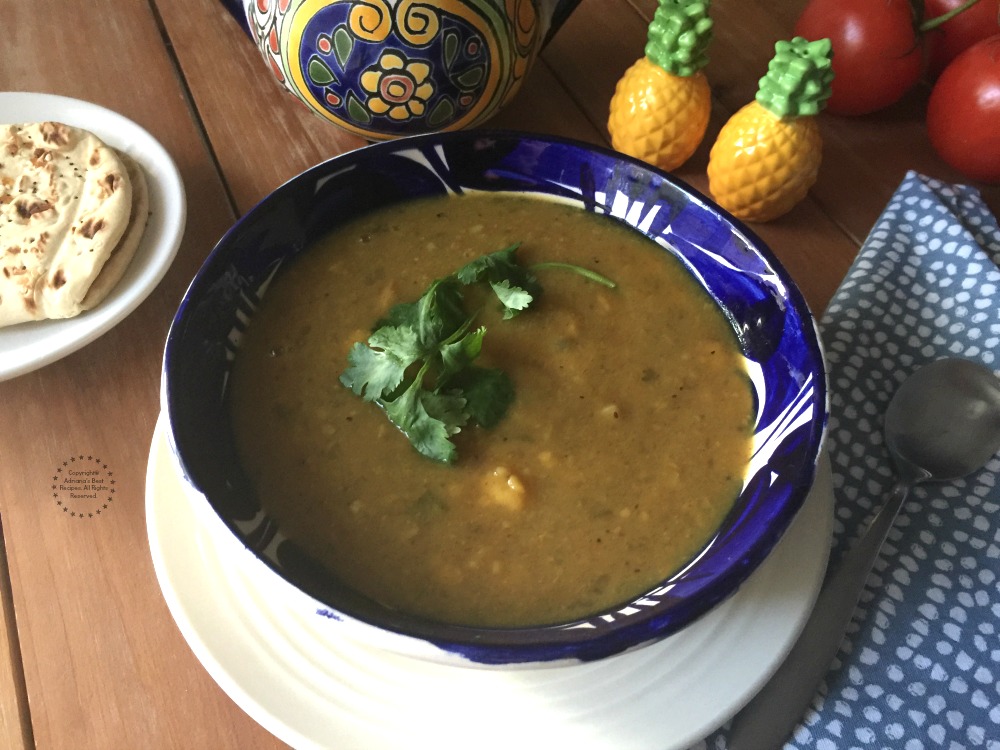 The turmeric fava beans soup is a chunky tasty dish that is perfect for winter or when looking for an option that will soothe and delight your tastebuds. This dish is fairly easy to make and a good alternative to chili.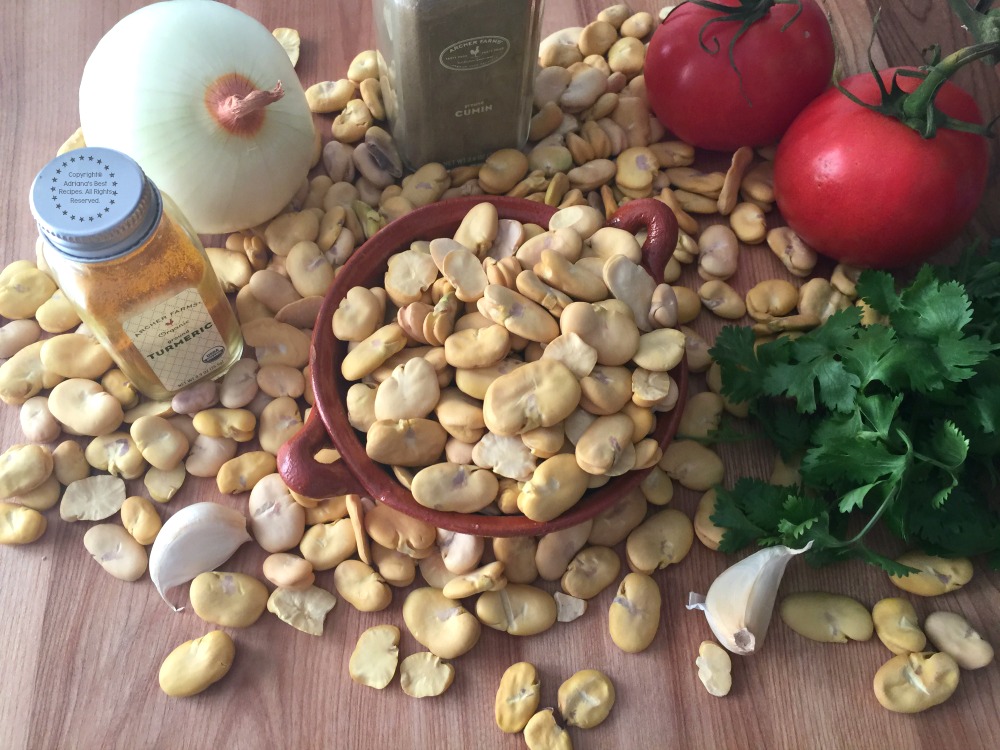 My family loves chili but variety on the menu is something that is important to expand their palate. And making fava beans is a good option, as these beans are  a good source of dietary fiber, protein, phosphorus, copper, manganese, and folate.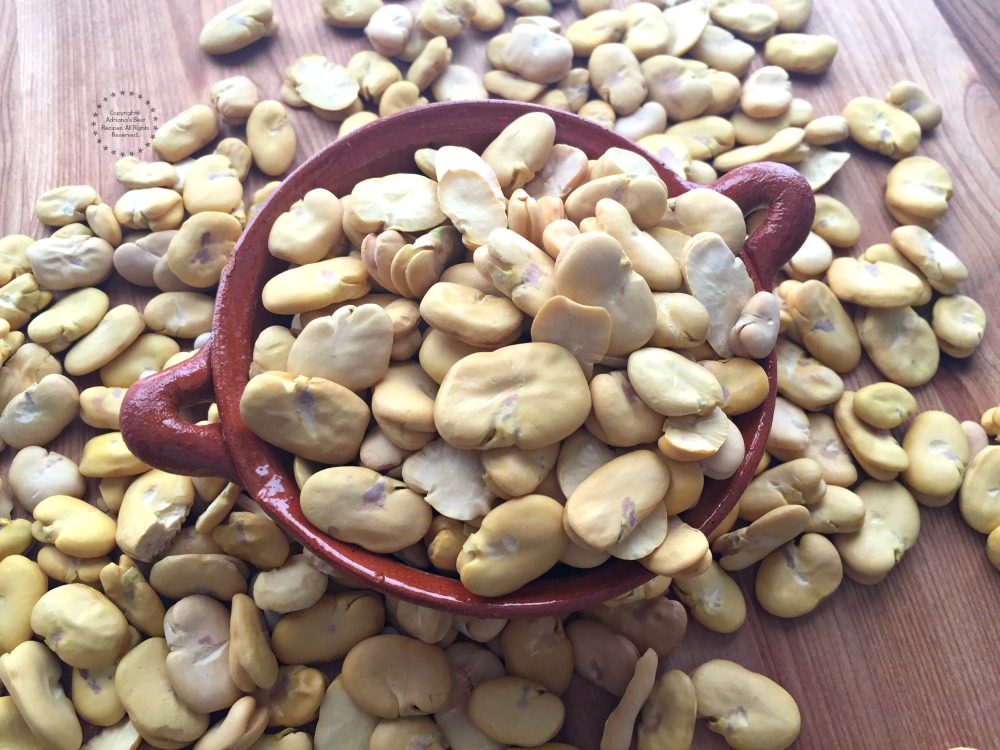 Including beans in our diet is always a good idea as they can complement our daily intake of fiber and protein. Making the fava beans is fairly easy. Watch the video below for details.
You just need a pressure cooker or a ditch oven. Some like to soak the fava beans before cooking but you can cook directly form the bag, just clean with running water to remove any stone or impurities.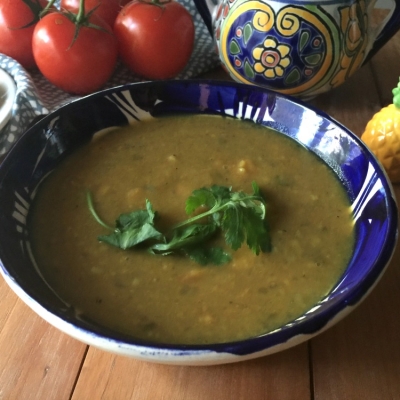 Turmeric Fava Beans Soup
The turmeric fava beans soup is a chunky tasty dish that is perfect for winter. This recipe is very easy to make and requires a pressure cooker or a dutch oven.
Ingredients
1/3

of butter

1 cube of butter or ghee

1

tablespoon

of cumin

1

tablespoon

of turmeric

1/2

onion

chopped

2

garlic clove

chopped

1

tomato

chopped

4

cups

of raw fava beans

dried

1

chicken bouillon cube

or a vegetable bouillon cube

4

cups

of vegetable stock

2

cups

of water

1/2

cup

cilantro

chopped
Instructions
Clean the fava beans with running water and chop the onion and the garlic.

In the pressure cooker fry the cumin and the turmeric with clarified butter or ghee. Then add the onions and the garlic and saute.

Chop the tomato and add to the pot. Then add the fava beans and the vegetable stock. Season with chicken bouillon and fresh cilantro.

Close the pot and cook the fava beans for 45 minutes until tender.

Serve the turmeric fava beans soup hot and pair with bread or toasted croutons.
Grew up eating fava beans because mom was used to make them often. At that time did not like the fav bean soup because of the particular smell they have while the cooking process. But when using aromatic condiments like turmeric and cumin both take out that odor and make the soup smoky and flavorful.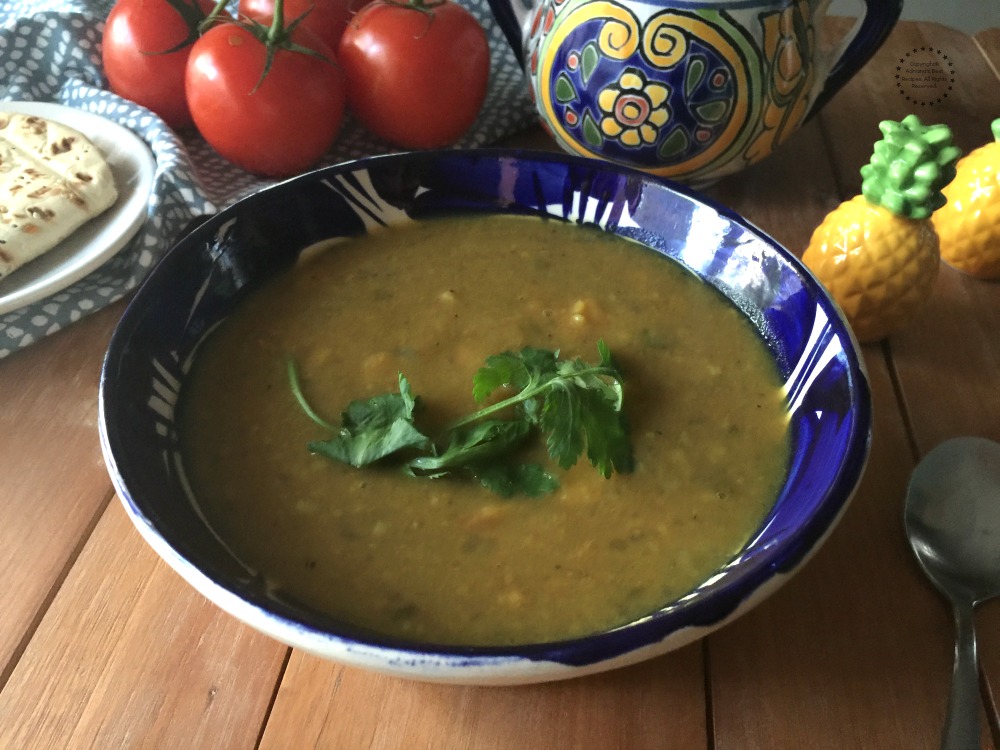 The turmeric fava beans soup is perfect for those following a vegetarian diet. You can serve alongside a fresh salad and pair with croutons or freshly made bread. Perfect for lunch or as part of a dinner.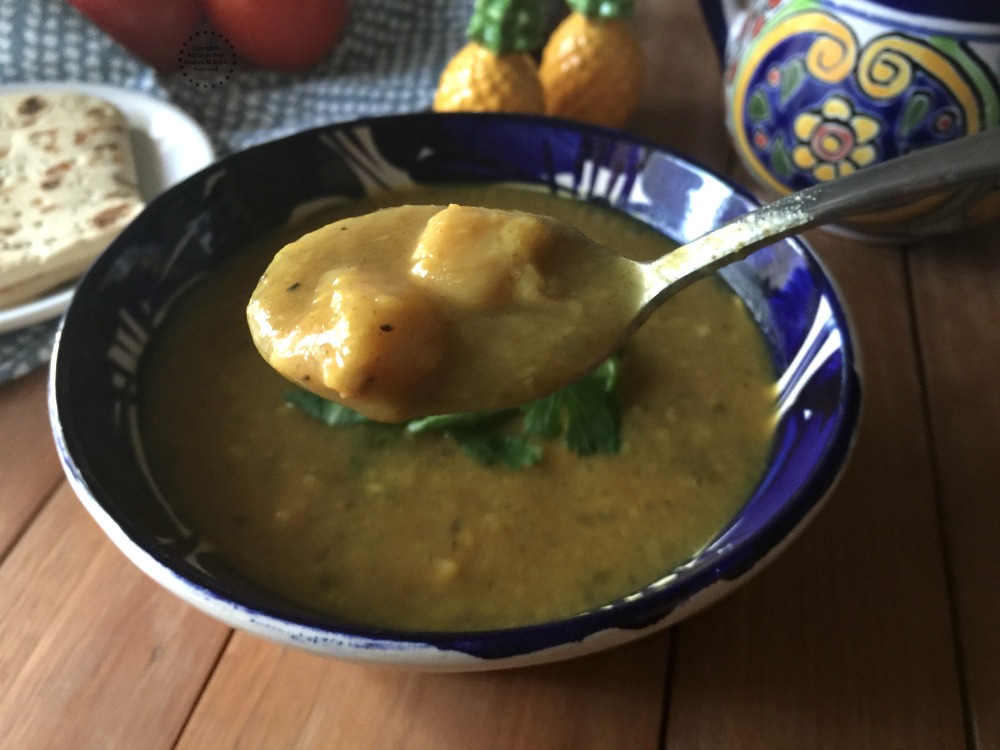 The fava beans soup is hearty and satisfying. The dish brings so many memories when enjoying this soup for lent at mom's. A soup like this was an option that will never fail on meatless Friday.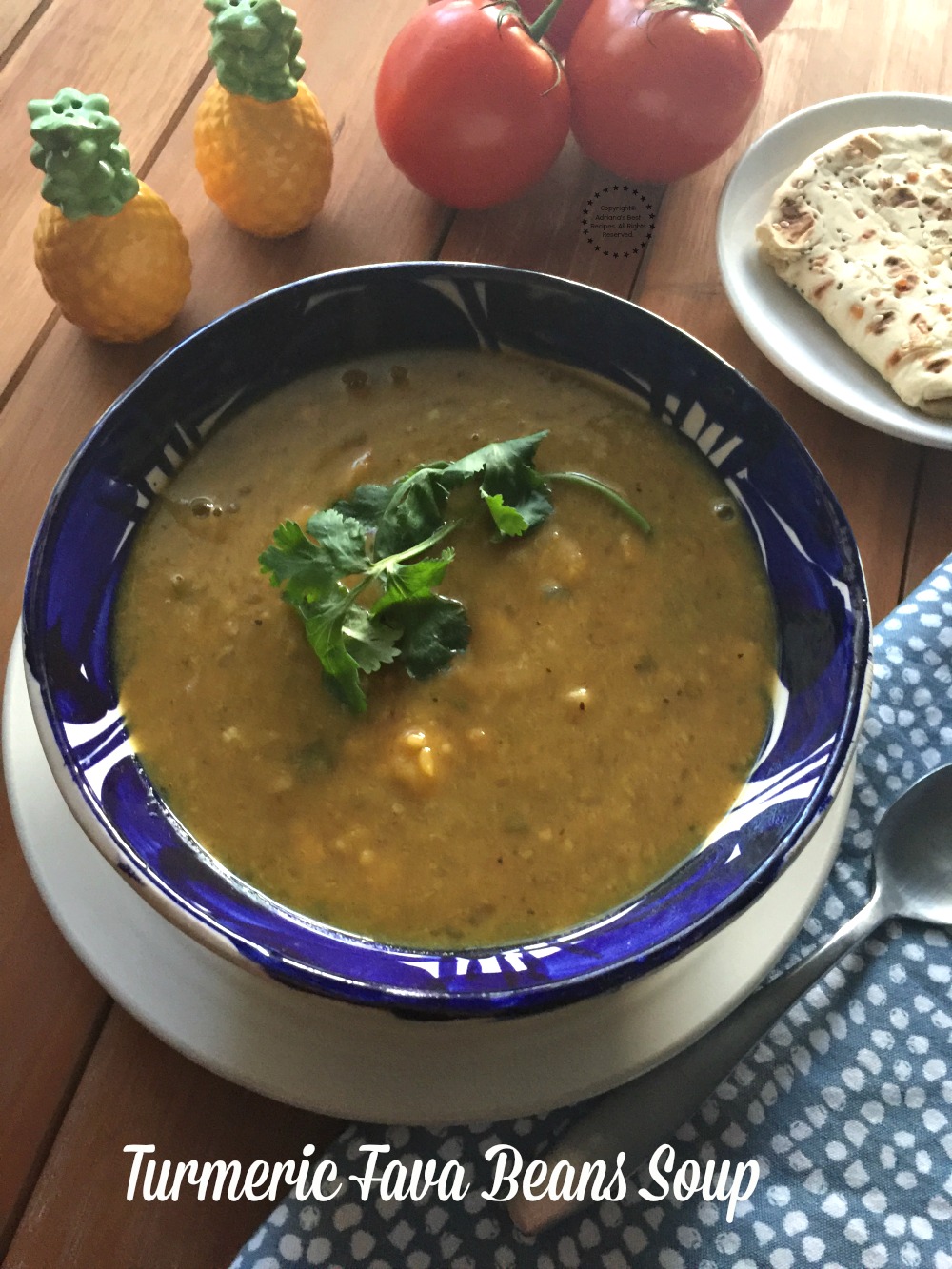 Best thing was that the soup was served with homemade croutons, using bolillos cut in chunks and then fried. We would add a handful of those croutons to the soup and made it even better.
Have you tried fava beans soup before. I invite you to prepare this easy recipe soon.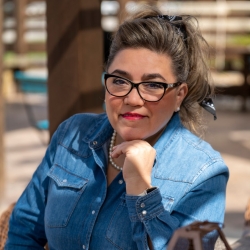 Latest posts by Chef Adriana Martin
(see all)