This post is also available in: Español
The Black Bean Hummus recipe is being done in collaboration with Produce For Kids. All opinions are mine.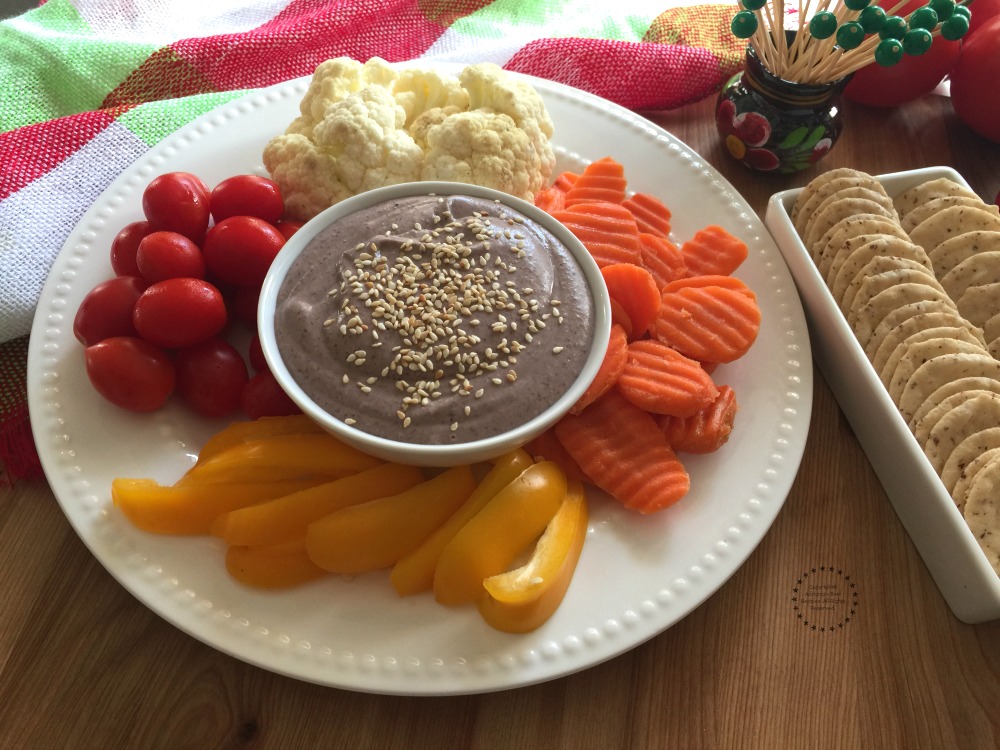 The Black Bean Hummus is an easy appetizer that you can make in few minutes and enjoy with the family. And if you have leftovers why not bringing some to work on a repurposed cheese box that will serve as a cute bento box that everyone will talk about.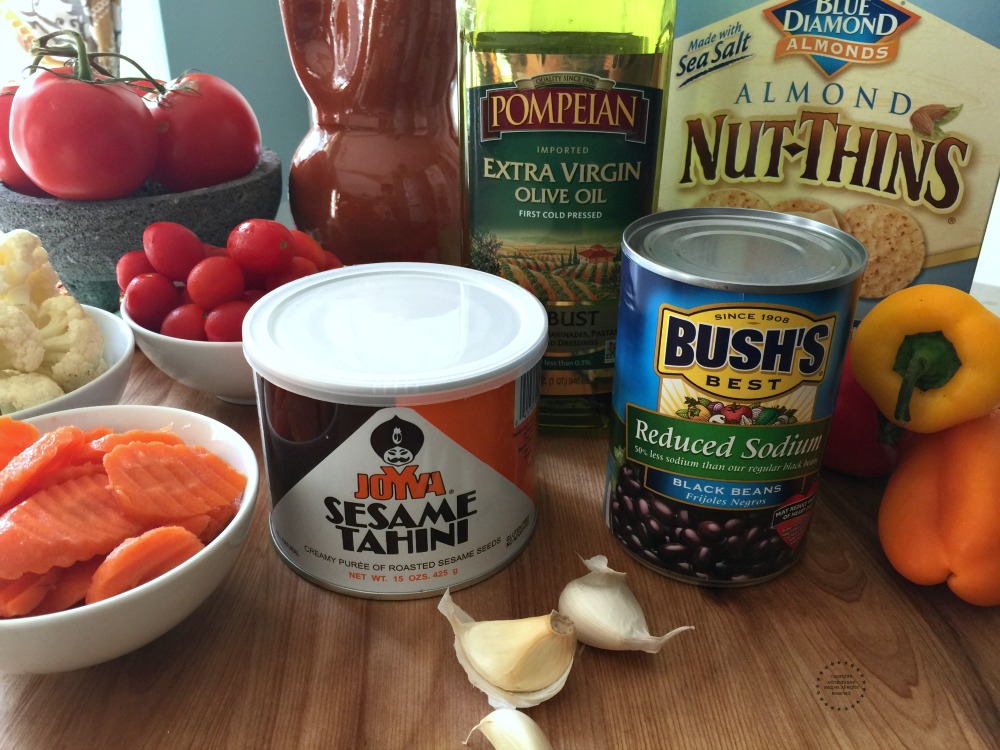 Hummus is a traditional dip that is very popular in the mediterranean cuisine and nowadays has become a staple in many homes. You can buy hummus in the supermarket but we are recommending to prepare it at home using easy to find ingredients and seasonal veggies.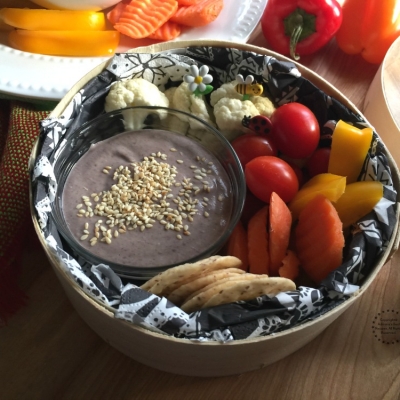 Black Bean Hummus
The black bean hummus is made with black beans, tahini paste, garlic, cumin, olive oil and lemon juice. It is ready in just few minutes.
Ingredients
1

can

low sodium black beans

1

tablespoon

of tahini paste

2-3

garlic cloves

1

teaspoon

of cumin

1

yellow lemon

juiced

1/3

cup

of olive oil

salt

to taste

1

cup

of cauliflower florets

1

cup

of carrot chips

1

cup

of cherry tomatos

3

sweet peppers

sliced

1

cup

almond crackers
Instructions
In the blender add the low sodium black beans, the tahini paste, the garlic cloves, the cumin, the olive oil and the lemon juice.

Blend all ingredients together until getting a smooth sauce or dip consistency.

Pair the hummus with fresh seasonal veggies and crackers.
Inspired on the flavors of the Lebanese cuisine we've created a black bean hummus. Instead of using chickpeas on te recipe, black beans are added as well as garlic. Watch the video below for details on the recipe method. The black bean hummus is easy to make and is in few minutes.
Beans are a good ingredient to use, they are high in fiber and include protein. Then paired with veggies and almond crackers result in a wholesome snack that can be enjoyed anytime and even bring to work or to school.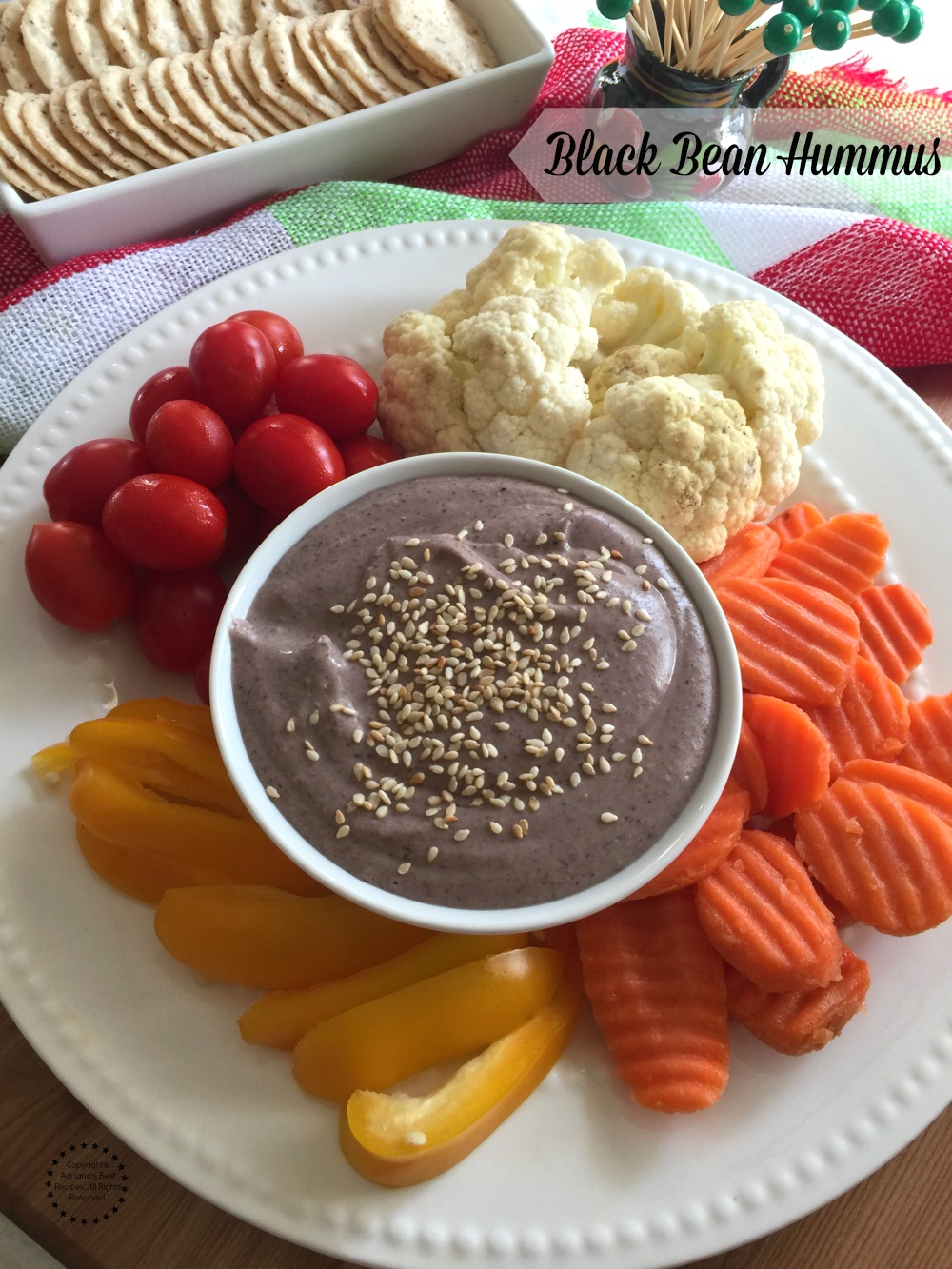 In our cuisine there is no waste and we like to repurpose and recycle as much as possible. During Christmas time we received a cheese that came in a beautiful wooden box and decided to keep for using as a bento box.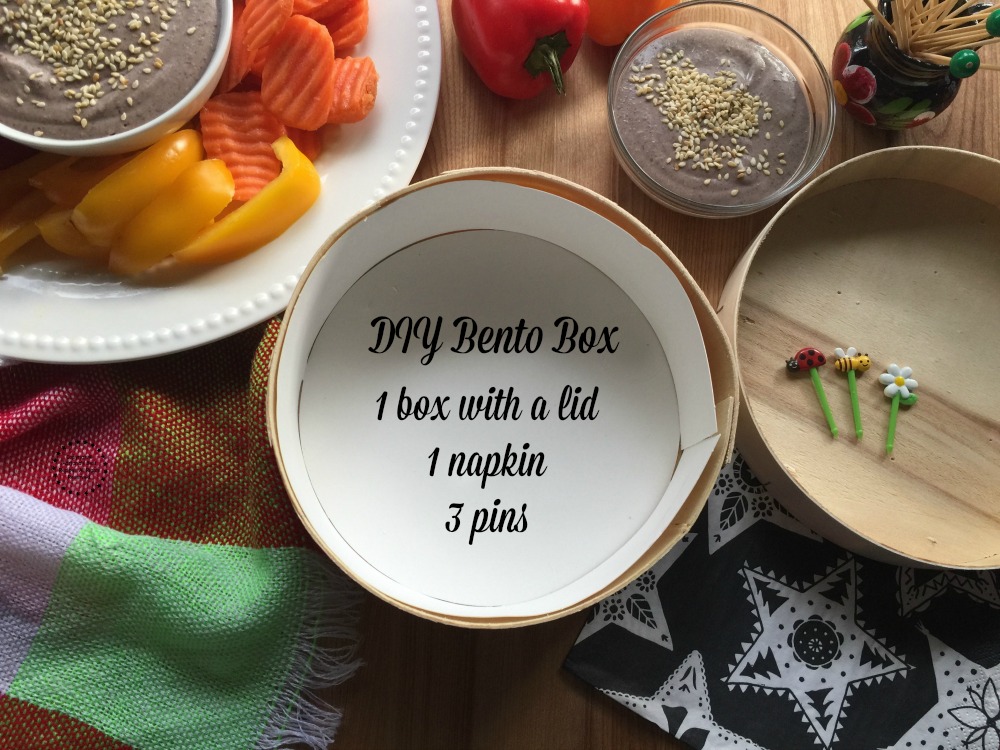 Sometimes we do not realize but at home we can find many items that can be recycled to create cool lunch boxes for the kids or the grown ups to use.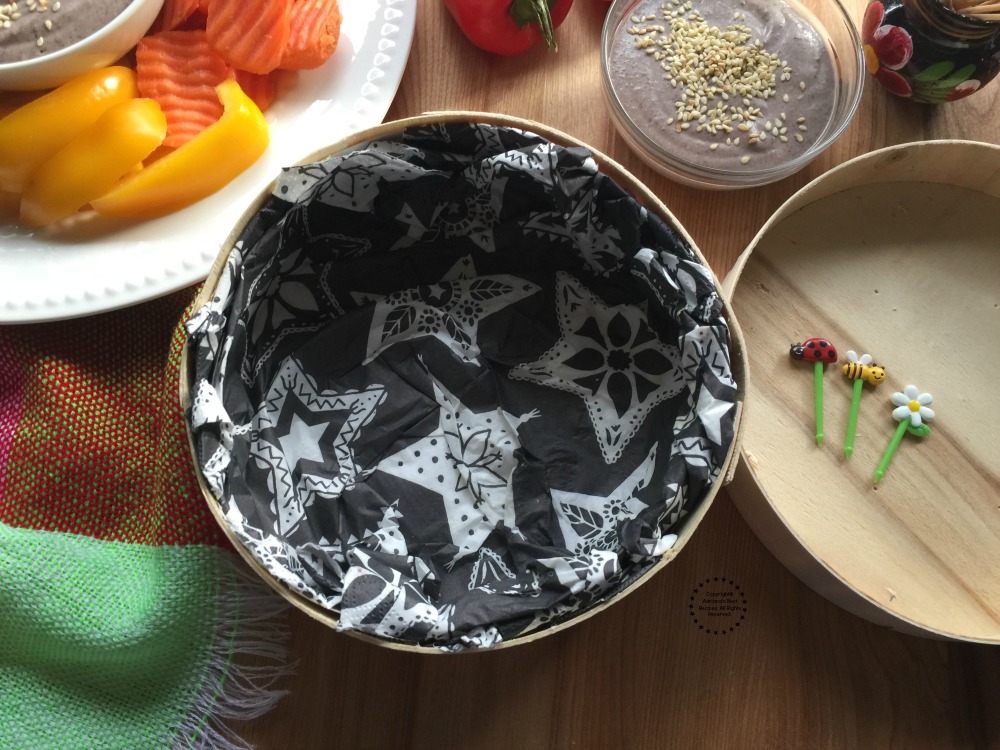 And since Produce for Kids is inviting us to take the pledge to power our lunch we think this black bean hummus recipe is a great idea to include in the lunchbox we prepare for our family members. You can take the pledge HERE and help giving back to the community.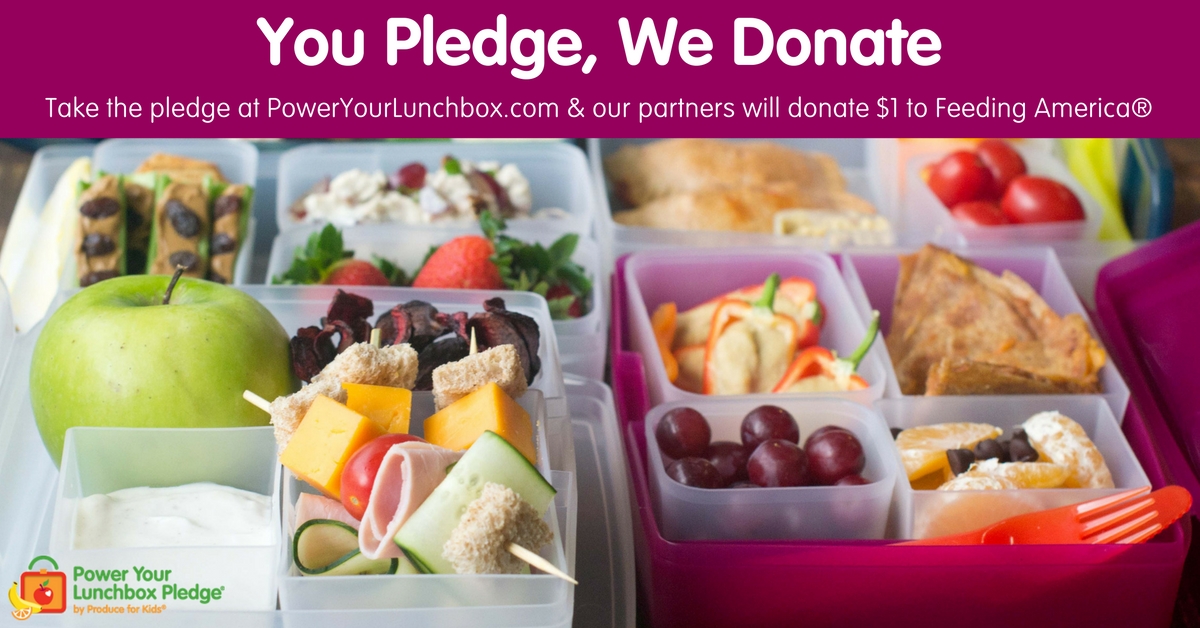 From Jan. 4 – Feb. 15, for every online pledge, lunchbox-friendly companies supporting Power Your Lunchbox Pledge® will make a collective $1 donation to Feeding America® programs that support families and children. Since 2014, this campaign raised more than $35,000 for kid's health and wellness programs across the country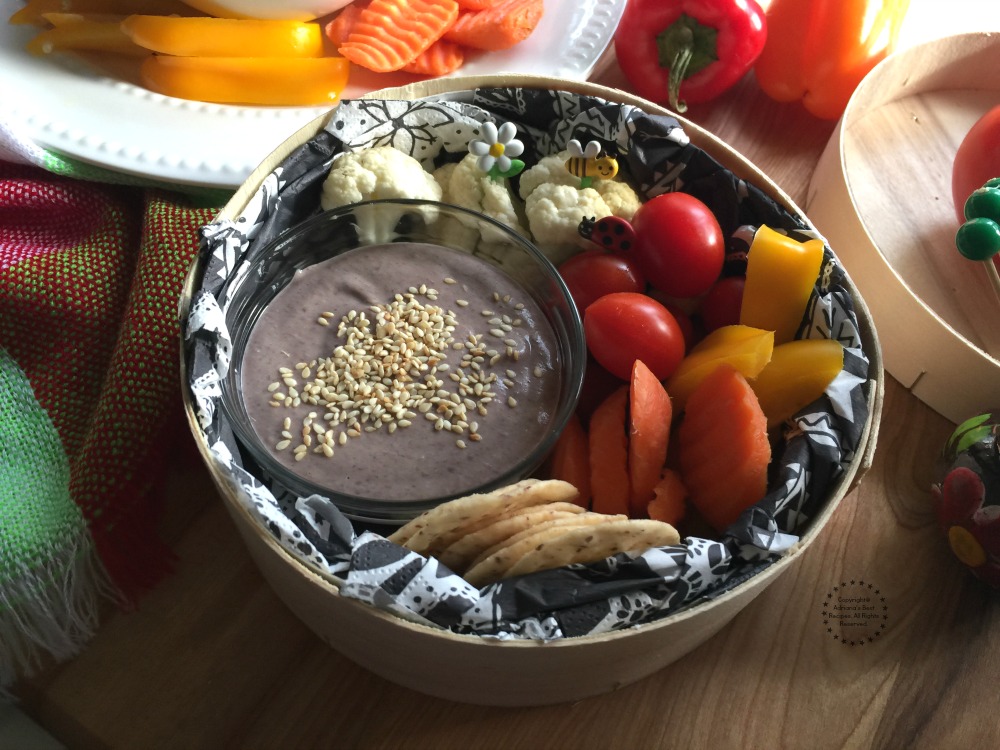 Some of the companies supporting this effort are Avocados from Mexico, Bee Sweet Citrus, Crispy Fruit Freeze-Dried Fruit Snacks from Crispy Green®, Eat Smart® Fresh Cut Vegetables, Earthbound Farm® Baby Kale, Marie's® Dressings, Natalie's Orchid Island Juice, Pero Family Farms® Mini Sweet Peppers and Snipped Green Beans, and Wish Farms Strawberries with additional support provided by Bentology™.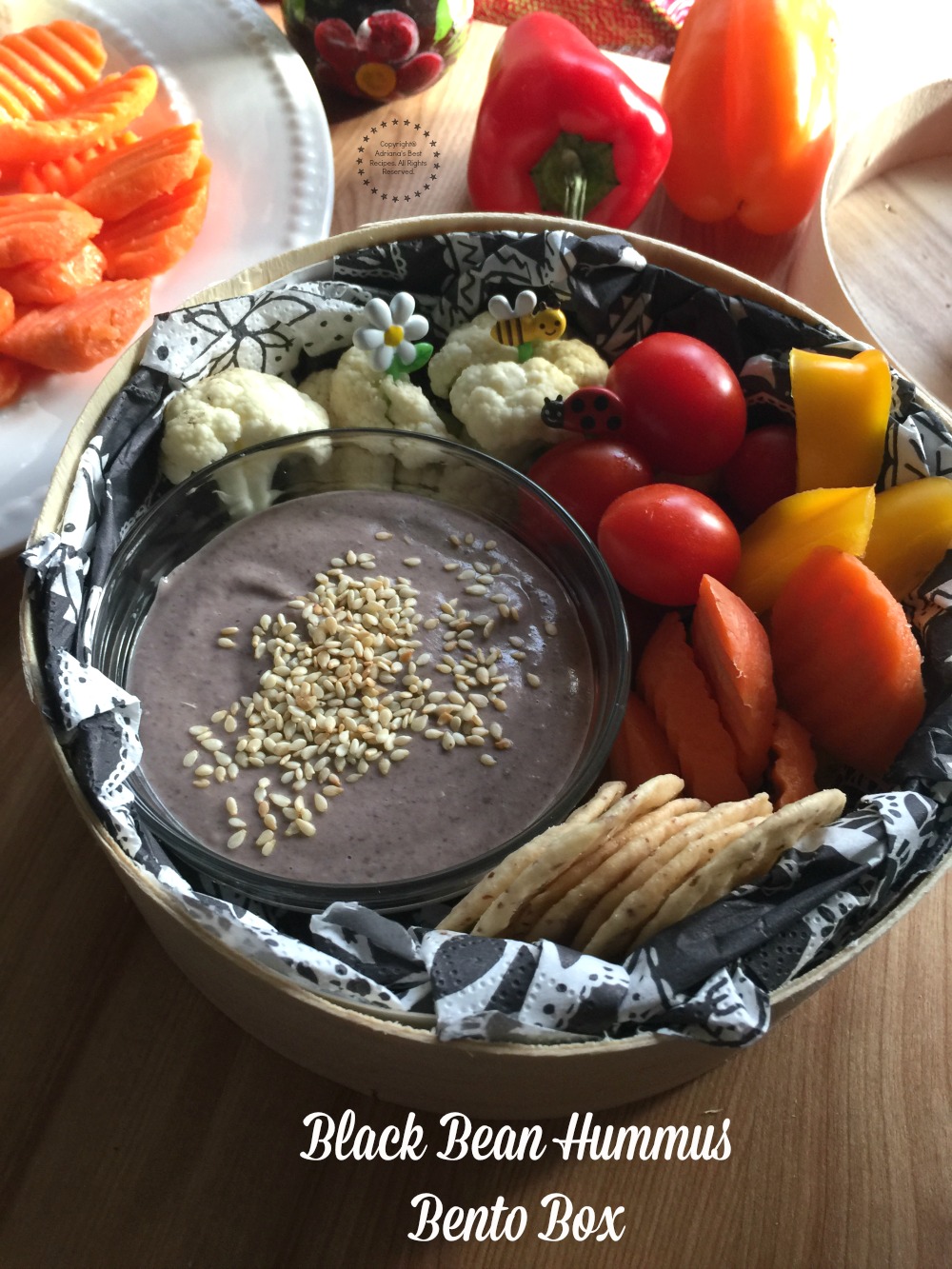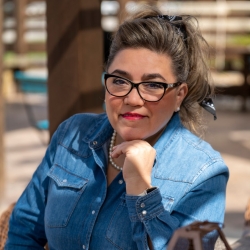 Latest posts by Chef Adriana Martin
(see all)