This post is also available in: Español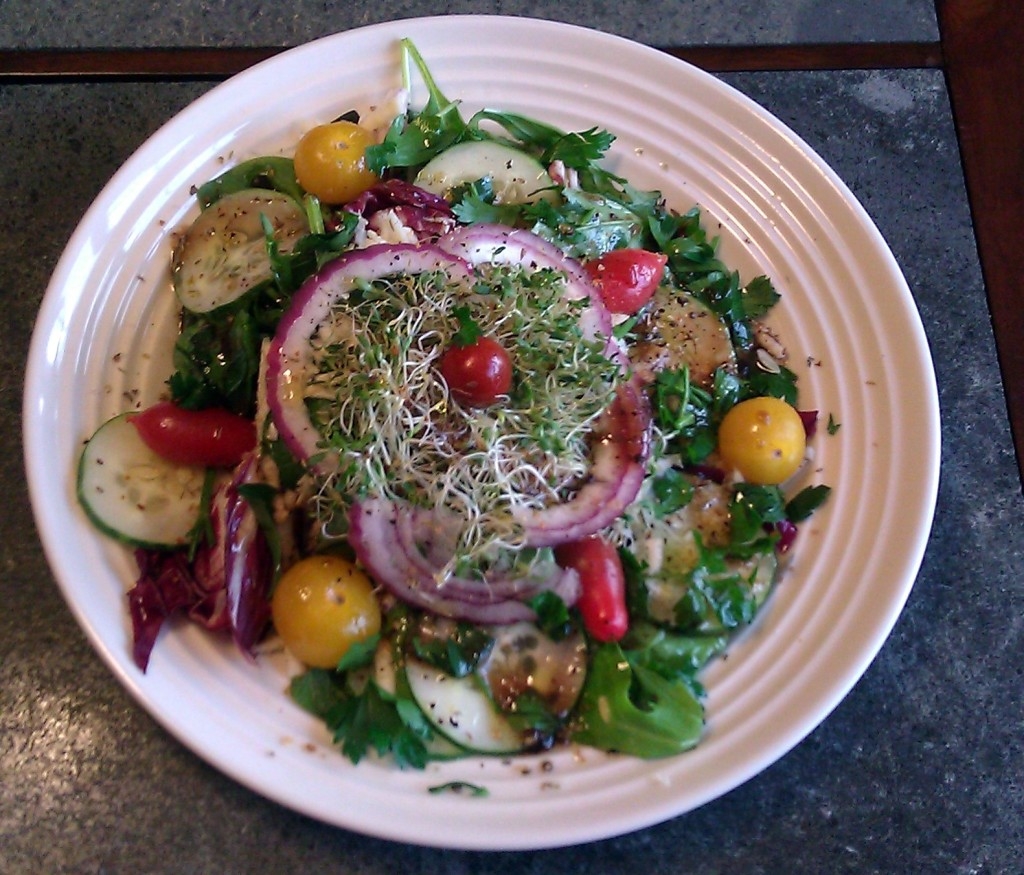 Love to go to the farmers market to get inspired on what to cook for my family. These markets always bring the freshest ingredients and everything that is in season. And this is great when thinking "Salads". Here an idea that came up this weekend.
INGREDIENTS
1 bag of field greens, spring mix or butter lettuce
12-16 cherry tomatoes washed (gourmet selection including red and yellow)
1 cucumber in slices
½ of a box of alfalfa sprouts
Slices of purple onion
Preparation time: 10 minutes. Serves 4 people. Approximate cost per person $2.00 depending ingredients market price. Check for local market availability and buy when in season. You will need salad plates and a bowl or a dressing mixing bottle/shaker.
FOR THE DRESSING
1 cup of good olive oil (preferably Italian Extra Virgin)
½ cup of salad vinegar (apple cider or any good white wine vinegar)
1 fresh lemon (juiced)
1 teaspoon of dried oregano and thyme
Cracked black pepper, salt
How to prepare the dressing:
Add all ingredients together into a mixing bowl or a dressing mixing bottle/shaker. Make sure all ingredients are well incorporated and taste. If needed more salt or pepper now is the time to do it. Remember the secret to a good dressing is to have 2 portions of oil for one of vinegar and to use fresh and good quality products.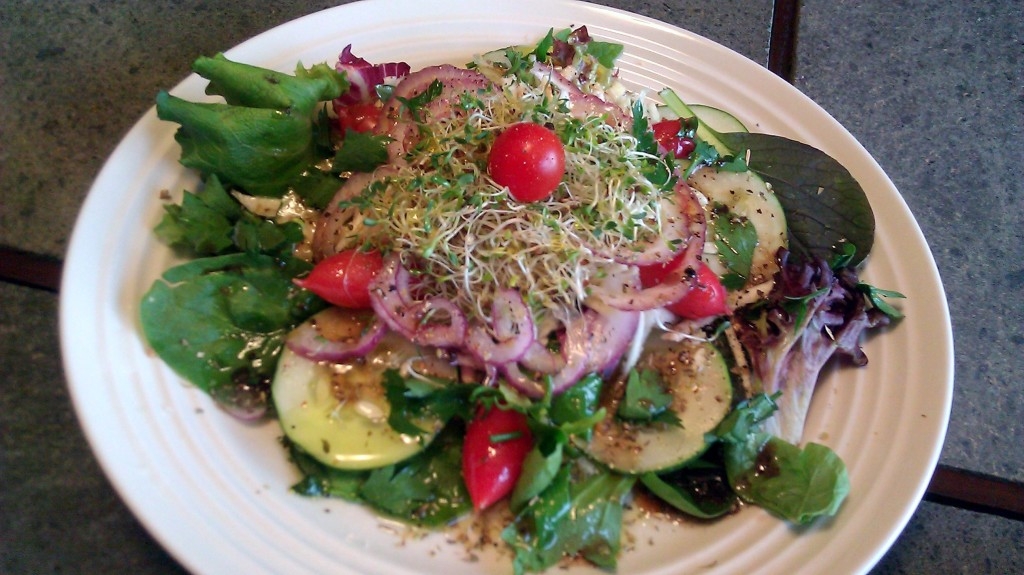 STAGING THE SALAD
Take a salad plate place the field greens evenly, and then add the cucumber slices, the tomatoes, the sprouts and onion slices all placed for a nice presentation. When ready to eat drizzle with the fresh salad dressing and enjoy a healthy low calorie salad. You can add grilled chicken or turkey, or eat as a side salad with a sandwich of your choice or pasta.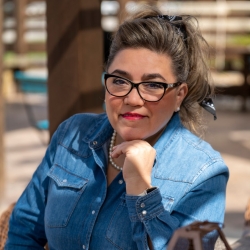 Latest posts by Chef Adriana Martin
(see all)