This post is also available in: Español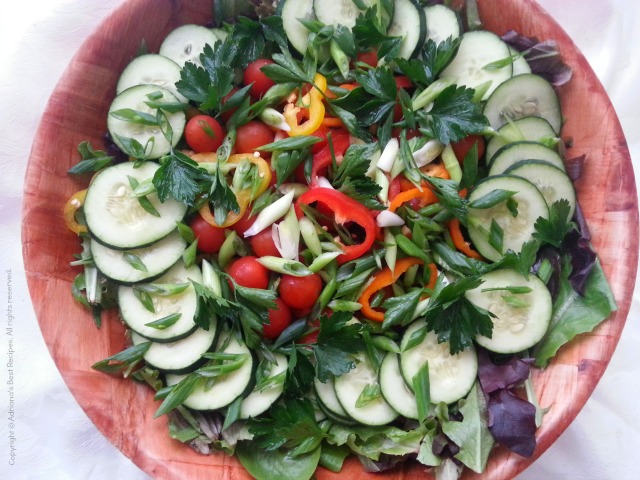 This is part of a sponsored campaign with Latina Mom Bloggers and the United Soybean Board. However, all opinions expressed are my own.
Holidays are almost here and we have to be thinking about the menu we will be crafting for Thanksgiving and Christmas and have noticed that sometimes we forget about serving a family style salad to our guests. In my opinion all holiday menus should include a fresh option to pair with all the wonderful dishes we cook  like the roasted turkey, the stuffing and the sweet potato casserole. That is why today I have created a recipe for a family style salad using fresh lettuce, cherry tomatoes, green onions, cucumbers and yellow and red peppers drizzled with a homemade lime soybean oil dressing, so let's cook!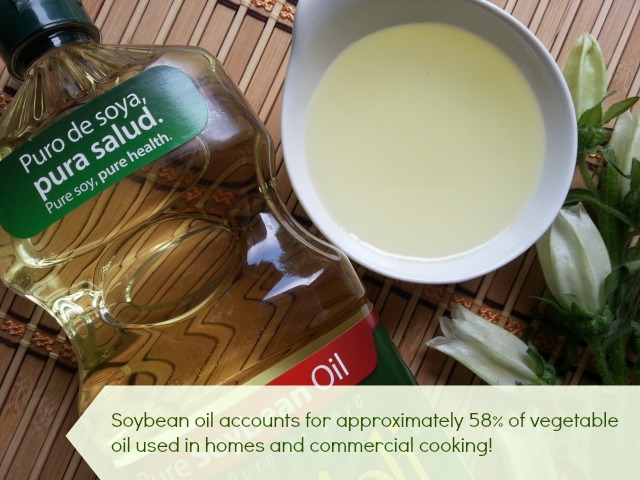 INGREDIENTS
300 grams of fresh lettuce or spring mix
200 grams of fresh spinach
1 pint of cherry tomatoes
3 cucumbers cut in rounds
2 yellow peppers cut in rounds
2 red peppers cut in rounds
1/2 cup of green onions cut in juliennes
1/3 cup of parsley leaves
For the dressing
1/2 cup of fresh lime juice
1/3 cup of soybean oil
1 teaspoon of sea salt
 1 teaspoon of dried oregano or italian spice
1 teaspoon of black pepper
1 pinch of red pepper
Preparation time: 20 minutes or less. Serves 10 guests. Cost per serving less than $1.50 dollars. You will need a cutting board, sharp knife, a mixing bowl, measuring spoons/cups and a big salad bowl.
Prepare the family style salad by adding the lettuce and the spinach to a big salad bowl. Then place the cucumbers, the tomatoes and the rest of the ingredients as seen on the picture. You want the salad you showcase the colors of the holidays and to have a nice presentation to entice your guests to serve themselves some of this delicious family style salad.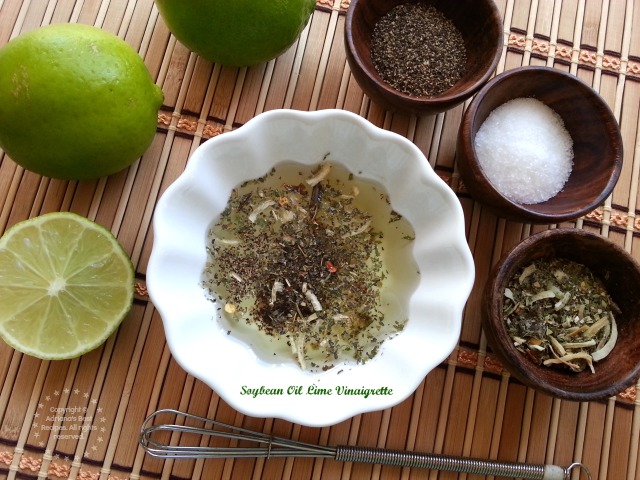 To make the homemade soybean oil lime vinaigrette dressing combine all the ingredients of the list in a mixing bowl and pour into a nice serving bowl or dressing bottle so that your guests can serve themselves as much dressing as they would like. The serving of the dressing separate from the salad also prevents the veggies to wither or become soggy. In that manner if there is any salad leftovers you can refrigerate and use following day for another meal.
Though you may not realize it, there's a good chance soybean oil is part of your cooking routine. In fact, soybean oil accounts for approximately 58% of vegetable oil used in homes and commercial cooking! Just check the ingredients label to be sure. Soybean oil is one of the most versatile ingredients in my pantry. The oil has a neutral flavor that helps me create some of my favorite traditional meals without compromising taste so goes perfect for a lime vinaigrette for my family style salad that I will offer to my guests this holiday season. Certainly some traditions are worth keeping, like using soybean oil for all of my cooking needs including fresh salads!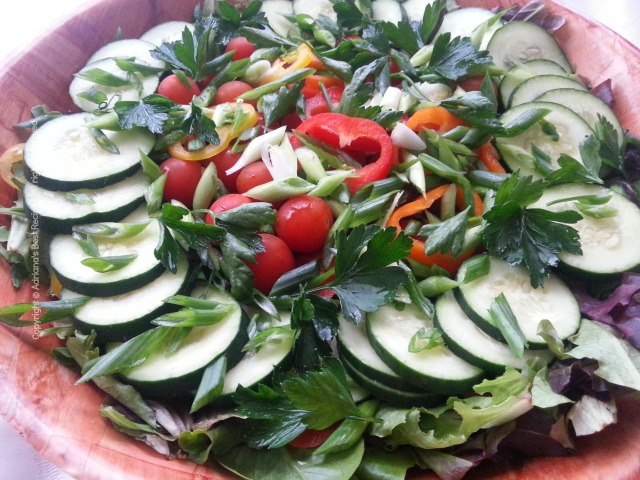 This family style salad has been inspired in a fresh salad that my grandmother was used to prepare for us to enjoy on our Christmas luncheon feast. Adding  fresh veggies to our menus not only adds a fresh option but also allows the opportunity for our family and guests to enjoy a yummy treat while eating veggies that are so important for good health.
For me a meal without salad is not a complete meal, I invite you to try this delicious family style salad with homemade lime soybean oil dressing during the upcoming holiday season and year round.
To learn more about soybean oil follow the United Soybean Board Facebook page and visit their Soy Connection website for latest news and recipe ideas.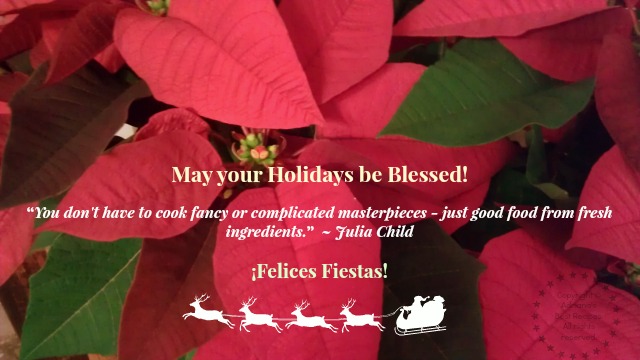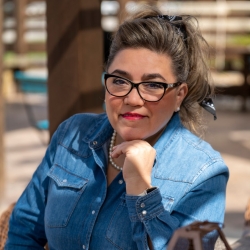 Latest posts by Chef Adriana Martin
(see all)