This post is also available in: Español
Meet the Perfect Egg Tostadas Cooked on Sous Vide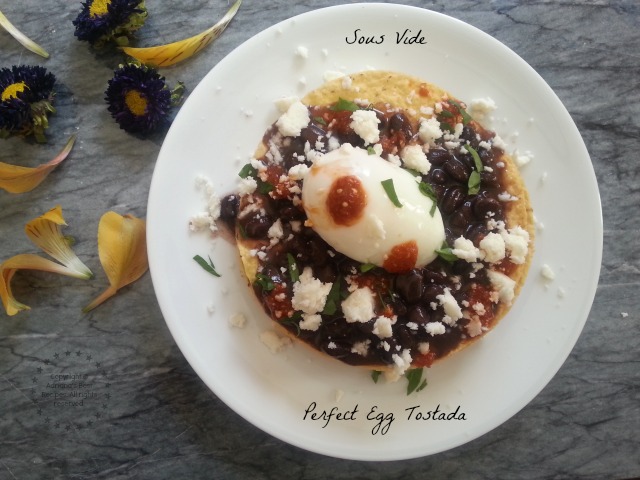 "Disclosure: The equipment used to create this recipe has been provided by SousVide Supreme."
Trying a Mexican twist on a favorite recipe for huevos rancheros using the SousVide Supreme, so we made the Perfect Egg Tostadas, a perfect dish for breakfast or dinner. Easy and delicious!
At home, we enjoy eating perfectly cooked eggs; it is an art to cook an egg correctly, many hit and misses and a lot of practice when trying to do a tender poached egg on the stove, so when SousVide Supreme invited me to test their technology got really excited because it is well known important chefs love to cook using sous vide technique when they require precision cooking like when cooking poached eggs.
INGREDIENTS
2 eggs at room temperature
2 corn tostadas
2 tablespoons of black beans warmed
2 teaspoons of salsa taquera, chile de arbol, or salsa verde sauce
2 sprigs of cilantro chopped
2 teaspoons of crumbled queso fresco
Preparation time: 20 minutes. Serves two portions. Cost per person less than 2.00 dollars. You will need sous to vide or water oven.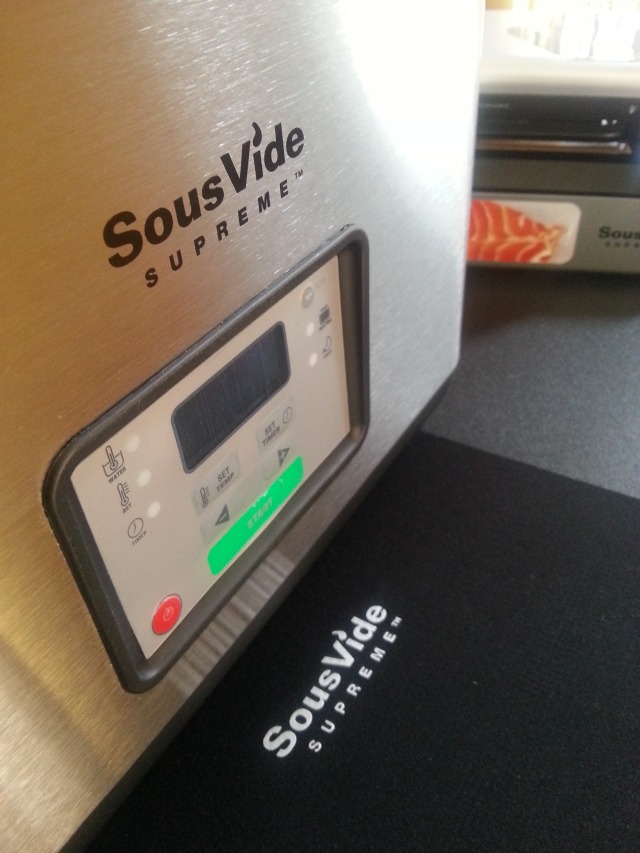 Start by setting your sous vide, adding the water, and reaching a temperature of 162 degrees Fahrenheit.
Eggs don't require to be cooked inside a plastic bag, so carefully using a long spoon, place the whole eggs inside the sous vide and set the timer to a cooking time of fifteen minutes.
The eggs must be a room temperature to avoid cracking. SousVide Supreme recommends setting at 147F/64C to cook a poached egg for 60 to 90 minutes.
I decided to cook my eggs at a higher temperature to speed the process and cook the eggs in 15 minutes. The result was a firmer egg though my family likes this texture. If you want a tender egg, follow the 147F/60-90 minute rule.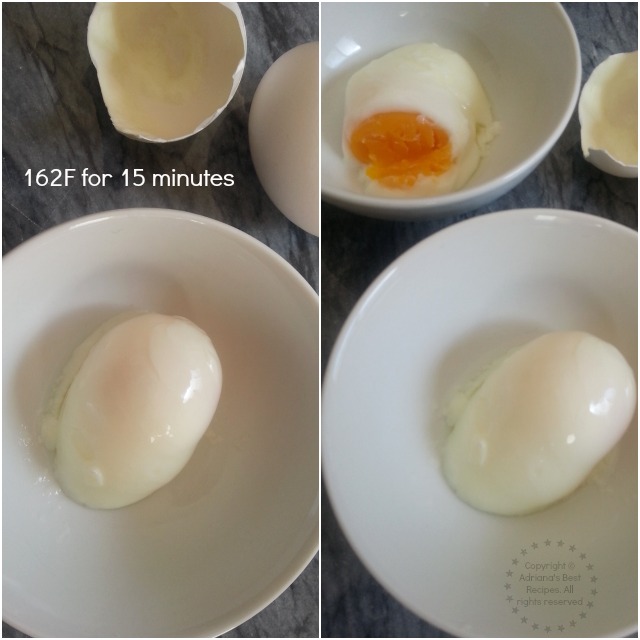 Once the eggs are ready, take them out of your SousVide Supreme, add cold water to stop the cooking process, and place them on a plate for further use.
To build the egg tostadas is very easy; just add to each tostada one tablespoon of warm black beans and spread. You can use refried beans though I decided to use non refried beans to lower the fat intake.
Then carefully break the egg and peel from the top, then remove the excess water and add the egg on top of the beans. Drizzle with your favorite Mexican sauce.
It could be taquera, chile de arbol, salsa verde, traditional tomato, onion, and serrano salsa. Finish the egg tostadas with chopped cilantro and crumbles of queso fresco, because a tostada without cheese isn't a tostada, enjoy!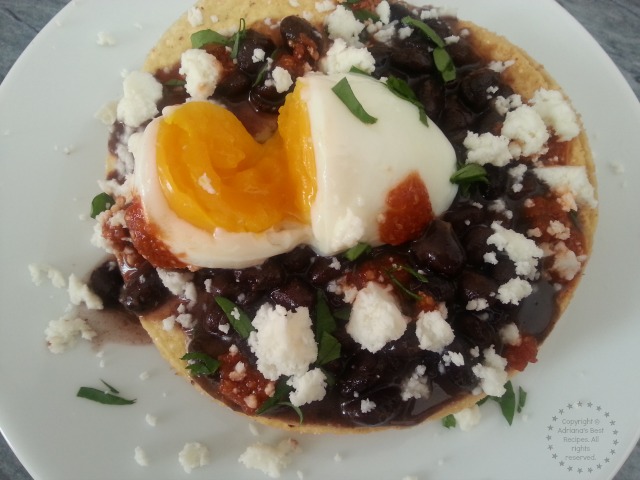 The SousVide Supreme could be intimidating for a home cook, but I can tell you using this technique is a joy.
You have to be patient because good food requires time to cook, but if you like your slow cooker, you will love the SousVide Supreme. The flexibility and the ton of food you can make are incredible, starting from fish to pork and the perfect steak.
If you are looking for a special gift for a foodie or yourself, a SousVide Supreme is a must-have in any kitchen!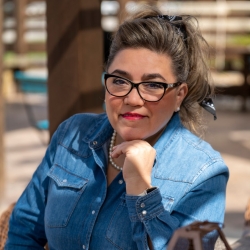 Latest posts by Chef Adriana Martin
(see all)