This post is also available in: Español
Yummy Easy Chocolate Pudding Cups for Christmas!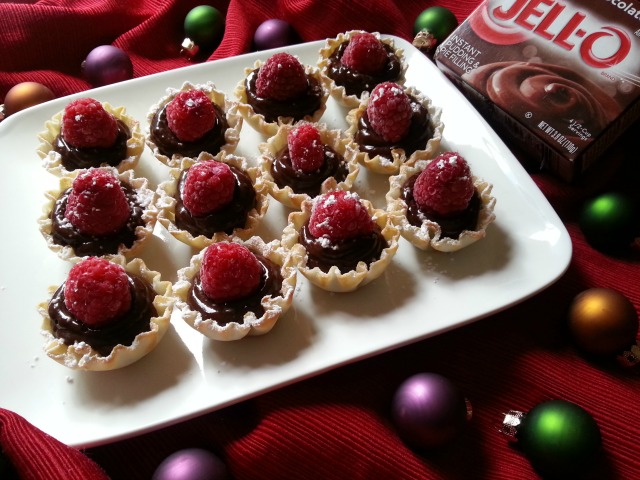 Can't believe it but Christmas luncheon is happening this week. This has been a great year with many successes and a lot of work. That is why there is nothing better than having an easy dessert that you can make in no time like this easy Chocolate Pudding Cups recipe I just published at Amigas de Comida Kraft. 
This easy chocolate pudding cups are a crowd pleaser, you don't have to bake anything and are ready in less than 1o minutes. I have added raspberries since this is such a traditional combination for pairing chocolate with fruit. The cups are bite size and who doesn't love JELL-O Chocolate Instant Pudding.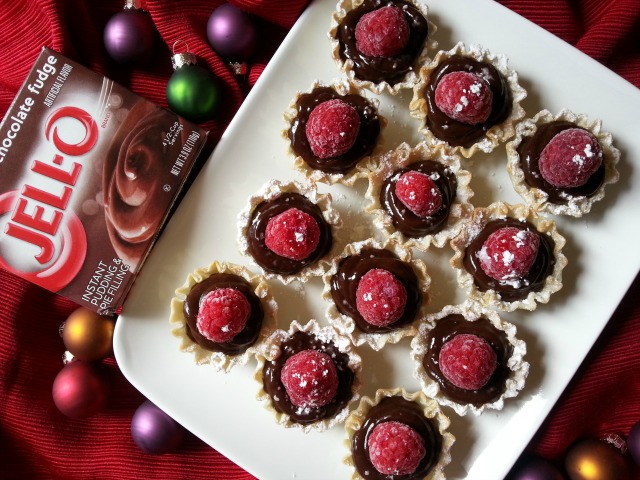 I remember when I was younger  you needed time in the stove preparing this pudding but now you don't even have to cook it, just add cold fresh milk and is ready in minutes.
The phyllo cups I bought at the freezer aisle at my local supermarket you just have to take out of the the tray, fill with the chocolate pudding, add one raspberry per cup and dust with confectioners sugar. This dessert is also great to bring to a party, potluck or for the school Christmas celebration.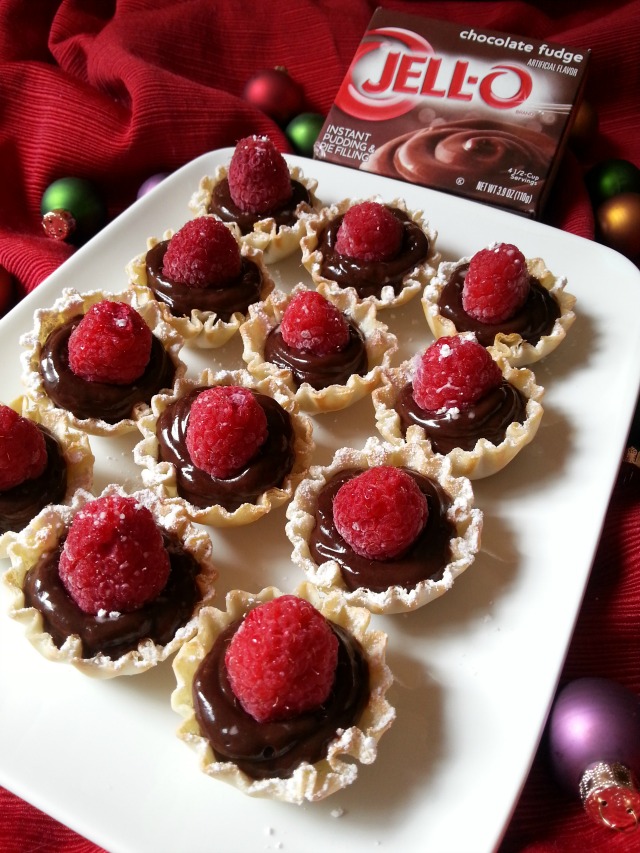 The holidays are such a busy time, with so many commitments and deadlines, it is incredible all the work we do to make Christmas and New Year's memorable time for our families so having a dessert can anyone can make like this easy Chocolate Pudding Cups is such a time saver. If you have teenagers I am sure they would love preparing this Chocolate Pudding Cups and help out with something made by them so that they can have bragging rights at the Christmas luncheon.
I invite you to try this recipe I am sure you will love it and your guests will be pleased as well. Thank you so much for your continued support.
Merry Christmas!