This post is also available in: Español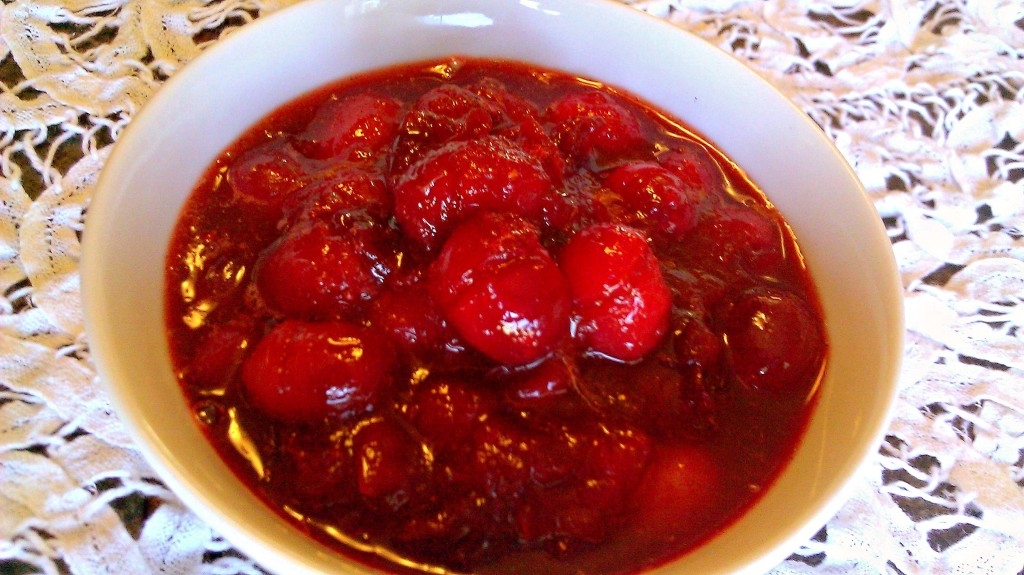 Thanksgiving and Christmas are approaching and nothing more delicious than having fresh cranberry sauce served at the table. I'm sure you will enjoy my recipe and will become a tradition of yours when you discover how easy it is to prepare at home. This is what you need:
INGREDIENTS
1 bag of fresh cranberries (12 ounces or 350 grams)
1 medium size granny smith apple cubed
1 cup of freshly squeezed orange juice
1/2 cup of orange peel marmalade
1 cup of sugar cane on the raw
2 cinnamon sticks
Preparation time: Less than 20 minutes. Serves 4-6 small canning jars. Cost per jar is less than $0.99 depending on your local market's ingredients cost. You will need 4-6 canning jars, a medium size soup pot and a wooden spoon.
Wash fruits, chop apple and place all ingredients together in the pot. Cook in the stove at medium flame for 15 – 20 minutes until cranberries cook. Cover and let them get cold, store in canning jars to preserve and use as giveaways for your guests.
Cranberry sauce is commonly used to accompany turkey during Thanksgiving and Christmas though goes well with pork, ham, chicken and white fish like Mahi-Mahi. I personally like it on my toast and with bagels and cream cheese. It is so versatile that you can even add to your favorite BBQ sauce, add as a filling to cupcakes and other desserts like pie.
Fresh raw cranberries are now is season recommend to stock on those and preserve them year round inside your freezer to use anytime. Just place raw cranberries in a freezing bag and you are all set!
If you cannot access raw or fresh cranberries in your market purchase canned cranberries and prepare following the recipe you will be surprised go good they will be!
Happy cranberry feast!
Check out other favorite Cranberry Sauce with Persimmon, yum!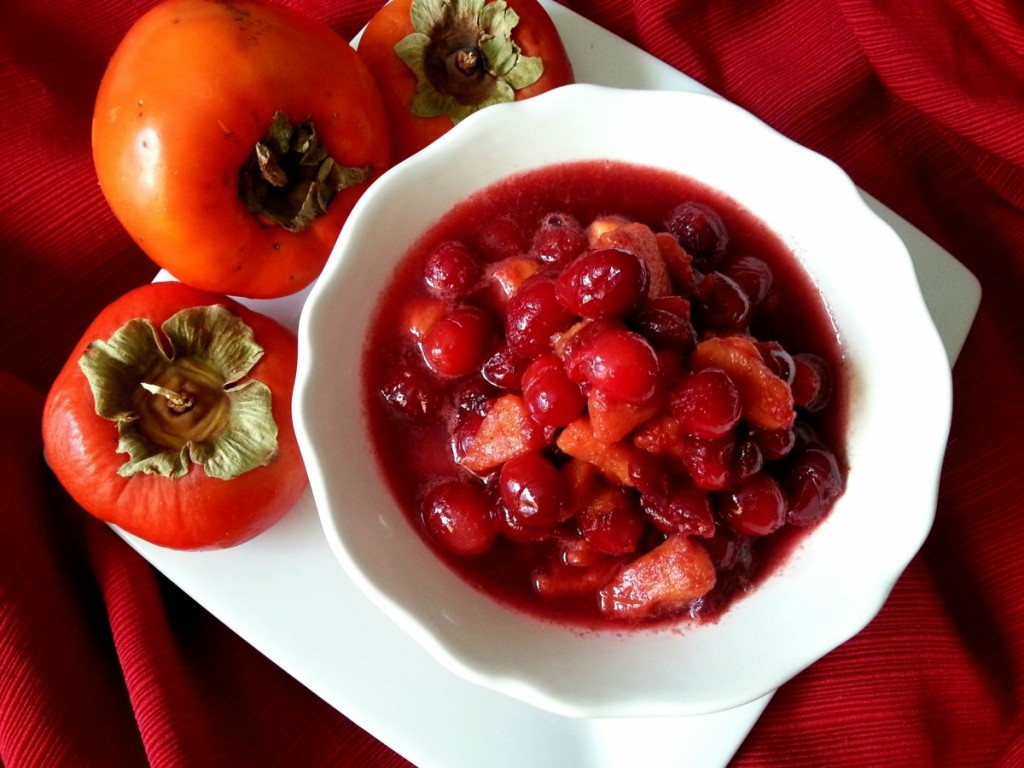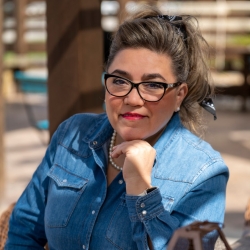 Latest posts by Chef Adriana Martin
(see all)