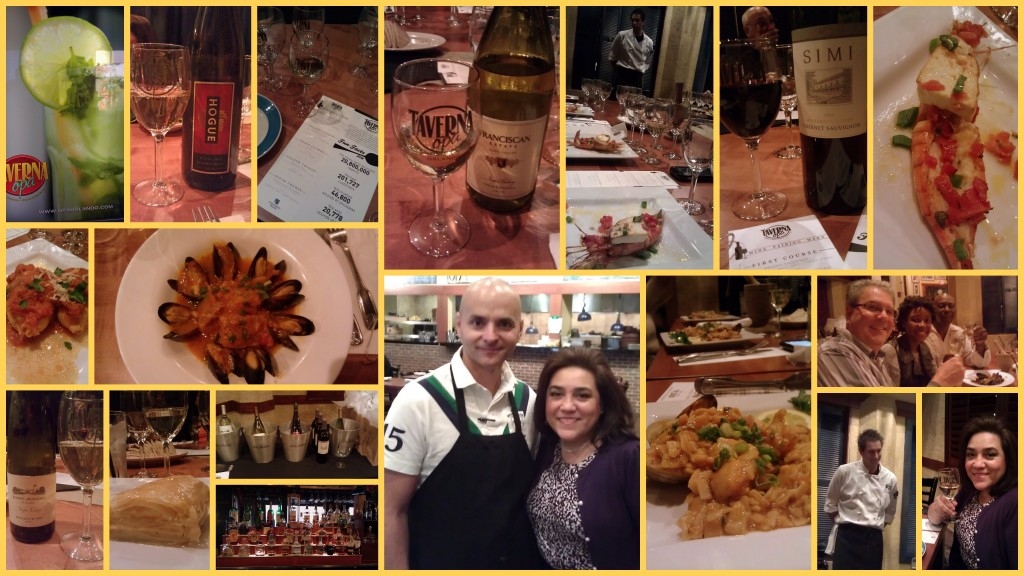 Taverna Opa Orlando invited us to participate in their very special wine dinners which are only available on specific months during the year. In celebration of October's seafood month the chef prepared for us a selection of seafood dishes paired with white and red wines.
The culinary tour consisted of five courses staring with Prawn Saganaki dressed with wine and tomato sauce paired with Robert Mondavi Fume Blanc. Second course was a Stuffed Calamari paired with Franciscan chardonnay, my personal favorite. Third course Mussels on a tomato sauce and a barley toast directly from Crete and paired with Hogue Riesling. Fourth course Seafood Paella paired with Simi Cabernet, personal favorite for a red wine. Closing the feast Pumpkin Galaktoboureko which is a pastry filled with pumpkin custard and drizzled with honey, this delicious dessert was paired with a D'Oro Moscato best sweet wine I've ever tried.
The experience was enhanced with a wine connoisseur who explained each of the wines and its origins as well as having the chef introducing each of the courses and of course the superb service that Taverna Opa Orlando is known for, indeed a delightful experience for foodies.
Watch this video to get a sense of my experience and why not be the first to enjoy the 2013 selections. To make reservations for these special dinners just email [email protected] to get details and availability.
Opa!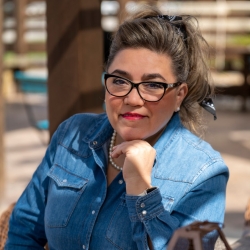 Latest posts by Chef Adriana Martin
(see all)