This post is also available in: Español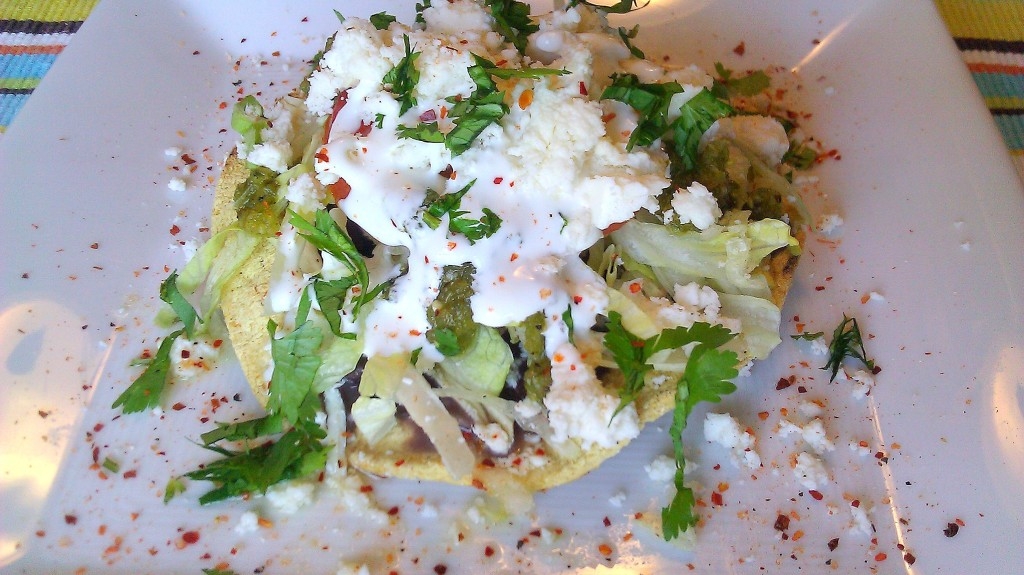 Absolutely love tostadas, very comforting food and also great for parties, here the details:
1 package of tostadas (sold in major supermarket chains in the Latino food section)
2 chicken breasts cooked and shredded
1 cup of re-fried beans (you can use fresh black or pinto and if desired you can buy canned option)
1 bag of shredded lettuce
1 cup of Mexican style sour cream
Slices of avocado
Slices of beefsteak tomato
Salsa verde (you can refer to the recipe in my site or buy at the supermarket)
Crumbles of Cotija cheese
Fine chopped cilantro
Preparation time: 15 minutes. Serves 6-8 people. Approximate cost per person $2.50 depending on ingredients market price. You will need a tray for placing and serving. You can prepare the chicken, beans and salsa the night before this will save time for more enjoyment with your family and guests.
Take the tostada and spread 1 spoon of re-fried beans, then add the shredded chicken and the lettuce, place one slice of avocado and one slice of tomato, drizzle the sour cream, some salsa verde and sprinkle Cotija cheese and the cilantro. Enjoy with a nice cold beer or a margarita cocktail.
This food is nice option for parties you can set up a tostada building station and place fun cards giving instructions to your guests, this is an easy inexpensive way to entertain at home.
¡Buen provecho!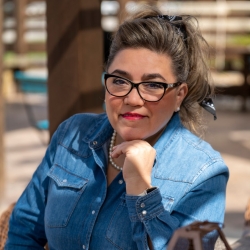 Latest posts by Chef Adriana Martin
(see all)