This post is also available in: Español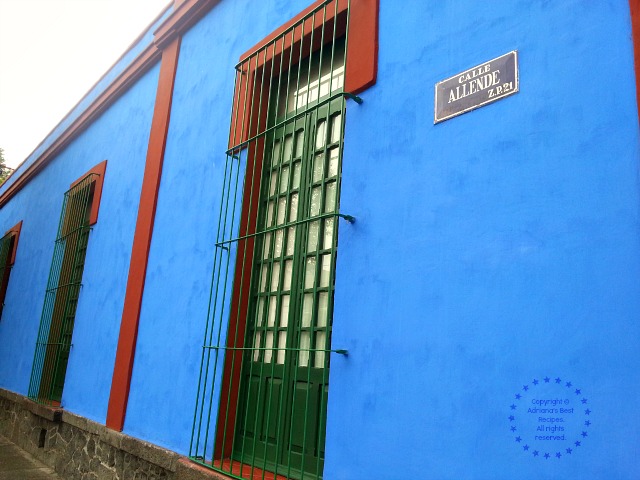 Last year I had the chance to travel to Mexico City and a visit to "La Casa Azul" was a must do. I traveled with my husband and wanted to show him my Mexican culture and heritage and the visit to the Frida Kahlo museum was the perfect activity to start our immersion into Mexican culture and art. Today I want to share with you my experience at Frida's home since this month we are celebrating Frida Kahlo's birthday and want to make a small homage to her legacy.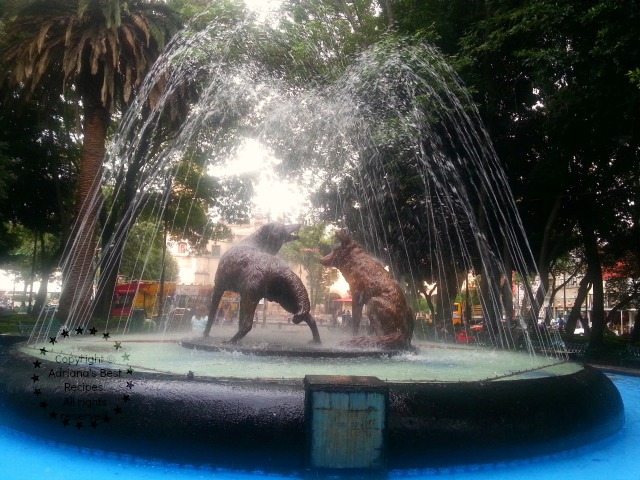 Frida's home known as "La Casa Azul"  is located in the Coyoacán area, south of Mexico city on the corner of Allende and Londres streets. This house was the birthplace on July 6, 1907, her home and place where she passed away. Coyoacán is a rich in history town that dates from the year 5000 b.c. and was occupied by several prehispanic cultures including the Olmecs, Toltecs who then became Coyohucas. This name is given to those  who were  born in the city of Coyoacán and were first residents. As the years passed in the 1900's the area became favorite place for many artists but the most famous residents were Frida Kahlo and Diego Rivera. Diego being one of the most important artists of the "Muralismo Mexicano". His work of art is well known all over the world as well as his constant affairs cause of Frida's heartache.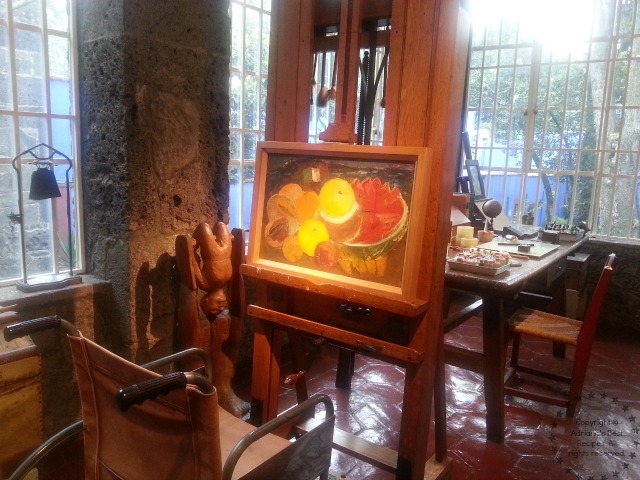 Entering Frida's home is an immersion into her world, her studio where she was used to paint with Diego and her bedroom where she saw her final days. One of my favorite places was the kitchen, all done the traditional way, no gas just coal and wood and pots all made of clay. Entering there you can imagine having her or her cook prepare mole and all the Mexican traditional dishes. I wonder how many wonderful flavors and smells came out of that kitchen, a work of art indeed.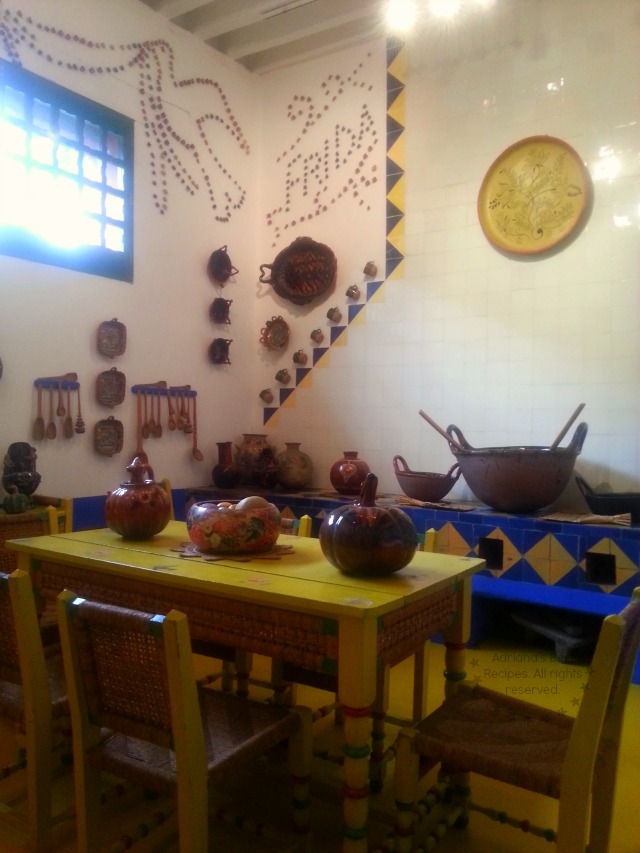 Then in front of the kitchen the "comedor" or dining room all showcasing Mexican pottery from different places in Mexico, like the Oaxaca barro verde and Olinalá as well as other crafts representing the many artisans of various states within Mexico.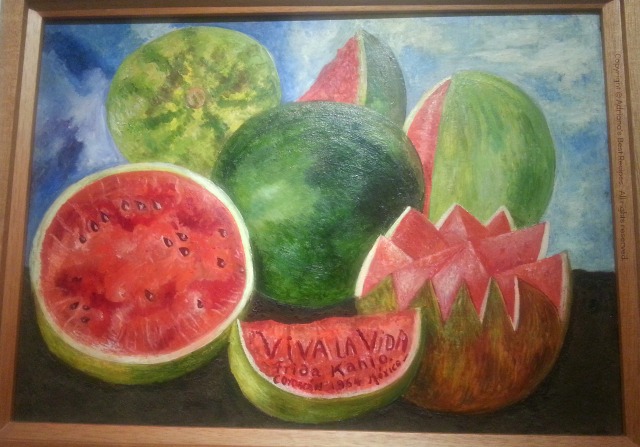 Right there in the dining room there is access to the garden which has a replica of a ceremonial temple and many luscious tropical plants as well as prehispanic idols carved on volcanic stone. You can even find resident cats that lounge around and have made Frida's their own home too.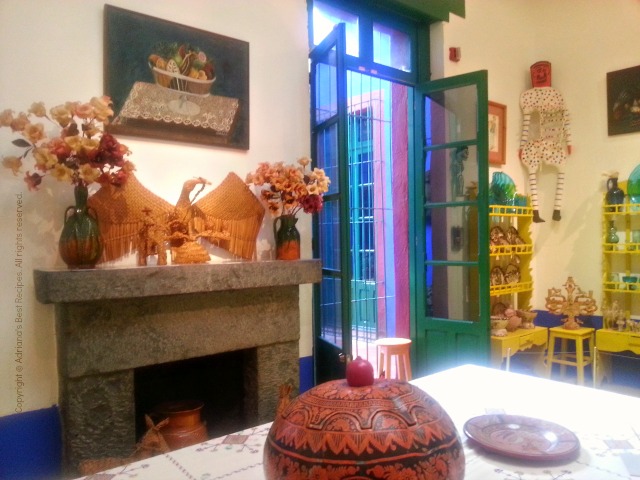 Our visit to La Casa Azul was touching and also left us with some thoughts about her life and her suffering so this is for you Frida a small homage to the legacy you left and to your immense love for Mexico, our culture and traditions. You might not be on earth but your spirit and your art will always be with us.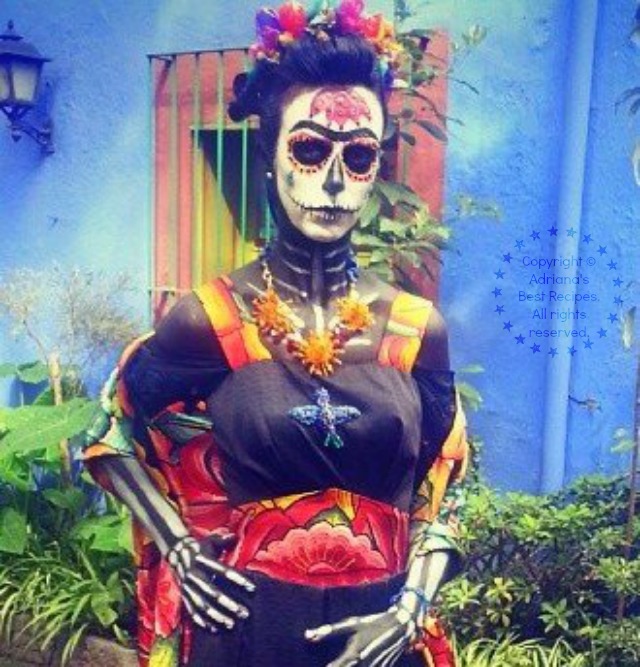 We remember you on your birthday, July 6.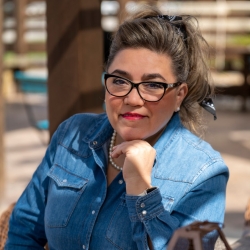 Latest posts by Chef Adriana Martin
(see all)