This post is also available in: Español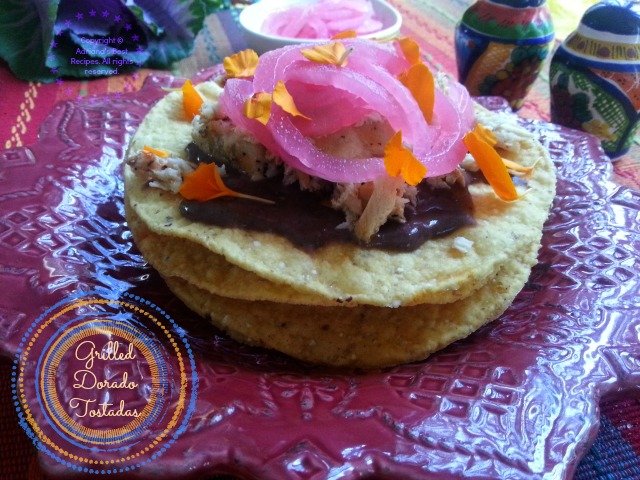 This is a compensated campaign in collaboration with Crest and Latina Bloggers Connect
Good food, those you love and soccer fever bring us together. Nonetheless our culture and traditions and at home we embrace our latino flavors with tasty treats like this grilled dorado tostadas inspired in the original "Salbutes" from the Yucatan culinary culture. Tostadas are a wonderful dish to use leftovers and I purposely grilled enough fish to be able to  create this tostadas that I have been craving since the big soccer games started. I invite you to cook with me this easy Grilled Dorado Tostadas to celebrate the soccer games.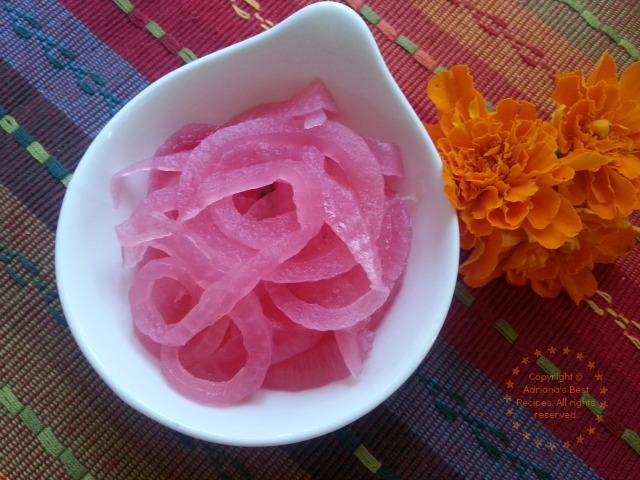 INGREDIENTS
Preparation time: 15 minutes. Serves 4 people (3 tostadas per person). Cost per serving less than $4.00 dollars depending of the cost of the ingredients at your local supermarket.
Place the corn tostadas on a tray and add a scoop of black beans, then add the shredded fish, top with pickled onions and finish with edible marigold flower petals.
This recipe for Grilled Dorado Tostadas is very easy and I am sure everyone will love. If you don't find dorado fish you can use  any flaky white fish like red snapper. This is yummy and has many spices plus one of my favorite things pickled purple onions. Eating onions and fish is very good but sometimes has certain inconveniences when you get closer to those you love. That is why I get prepared with Crest Complete + Scope because the further our Mexico team goes the closer we get by cheering gooooooool!
And the product Crest Complete Multi-Benefit Whitening + Scope Striped Toothpastes are the only toothpastes that combine the whitening power of Crest toothpaste with the freshening power of Scope mouthwash. They fight cavities, prevent tartar, and provide cleaning action to help remove surface stains as well as whitens teeth by removing surface stains. I truly love this product since I want to have a healthy smile while have white teeth too.
Crest Complete allows you to get closer to people, providing you the confidence that comes from knowing you are covered and protected against bad breath so enjoy this delicious Grilled Dorado Tostadas while you cheer the "goles" with your beloved ones.
The further your team goes, the closer you get. Long live football and the togetherness with the ones we love!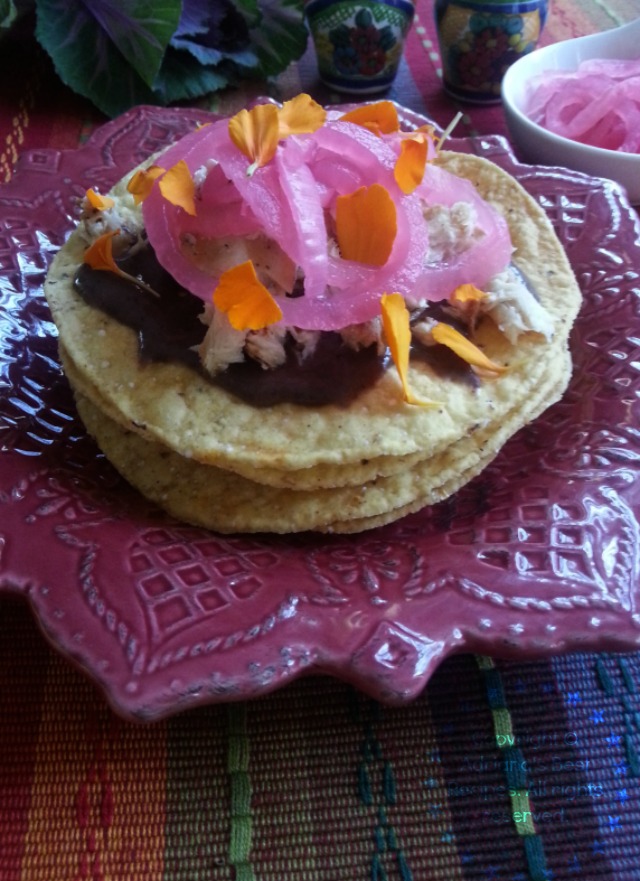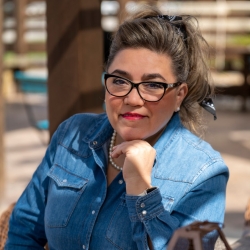 Latest posts by Chef Adriana Martin
(see all)